MIRROR Concert Dancer in Critical Condition After Several Surgeries
Hong Kong dancer Mo Lee Kai-yin who was injured by a plunging TV screen at the MIRROR Concert on July 28, 2022, is in critical condition in the Intensive Care Unit at the Queen Elizabeth Hospital (QEH).*This is a developing story.* When responding to media,  Queen Elizabeth Hospital representatives replied, "The Patient completed a surgery last night. He is currently  in the Intensive Care Unit.  As laryngeal anaesthesia was required during his operation, Mo was temporarily classified as critical condition, based on clinical classification. His vital is stable." QEH said their medical team will continue to conduct clinical evaluations, and offer appropriate treatment to fully support Lee's recovery. Lee was one of the dancers at the 4th show of the MIRROR Concert, when a 200-inch TV screen fell and smashed him in the head and neck. It was later reported that Lee suffered  from cerebral haemorrhage and C4 spinal cord injury, which causes him to be paralysed from the neck down.  07.34, update: On Jul 30, 2022, Lee's parents arrived at the Hong Kong International Airport from Toronto, at about 715 a.m local time. Pastor Lee Shing-Lam and Mrs. Lee were greeted by Cathay Pacific staff and local quarantine officers. They were then escorted to the vehicle. They are currently heading to the Queen Elizabeth Hospital. On Jul 30, 2022, Pastor Lee Shing-Lam and his wife arrived at the Hong Kong International Airport from Toronto, at about 715 a.m local time. Pastor Lee and Mrs. Lee are the parents of dancer Mo Lee Kai-yin, who is currently in critical condition at the ICU after a massive TV screen fell onto him at the Mirror We Are Concert. (Big Mack/The Epoch Times) Pastor Lee Shing-Lam and his wife were escorted to the vehicle heading to the Queen Elizabeth Hospital. (Big Mack/The Epoch Times) More to follow. Follow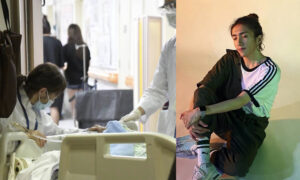 Hong Kong dancer Mo Lee Kai-yin who was injured by a plunging TV screen at the MIRROR Concert on July 28, 2022, is in critical condition in the Intensive Care Unit at the Queen Elizabeth Hospital (QEH).
*This is a developing story.*
When responding to media, Queen Elizabeth Hospital representatives replied, "The Patient completed a surgery last night. He is currently in the Intensive Care Unit. As laryngeal anaesthesia was required during his operation, Mo was temporarily classified as critical condition, based on clinical classification. His vital is stable."
QEH said their medical team will continue to conduct clinical evaluations, and offer appropriate treatment to fully support Lee's recovery.
Lee was one of the dancers at the 4th show of the MIRROR Concert, when a 200-inch TV screen fell and smashed him in the head and neck. It was later reported that Lee suffered from cerebral haemorrhage and C4 spinal cord injury, which causes him to be paralysed from the neck down.
07.34, update: On Jul 30, 2022, Lee's parents arrived at the Hong Kong International Airport from Toronto, at about 715 a.m local time. Pastor Lee Shing-Lam and Mrs. Lee were greeted by Cathay Pacific staff and local quarantine officers. They were then escorted to the vehicle. They are currently heading to the Queen Elizabeth Hospital.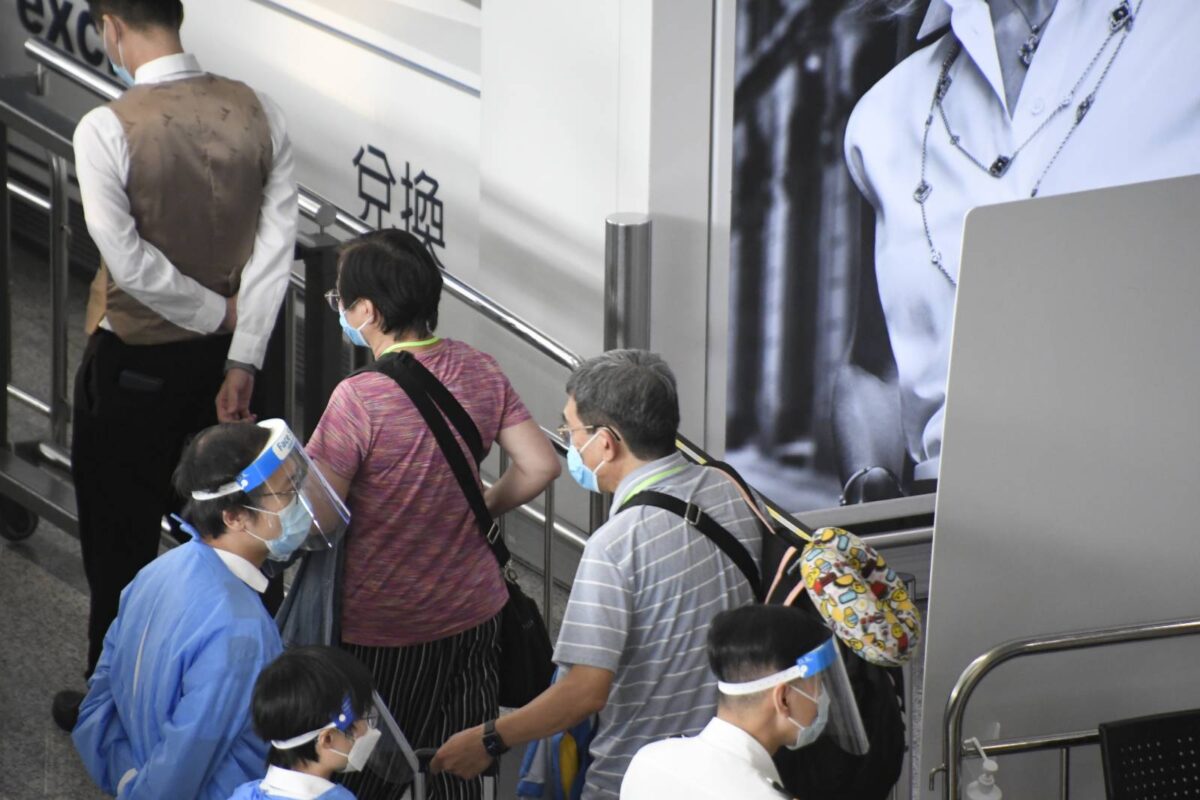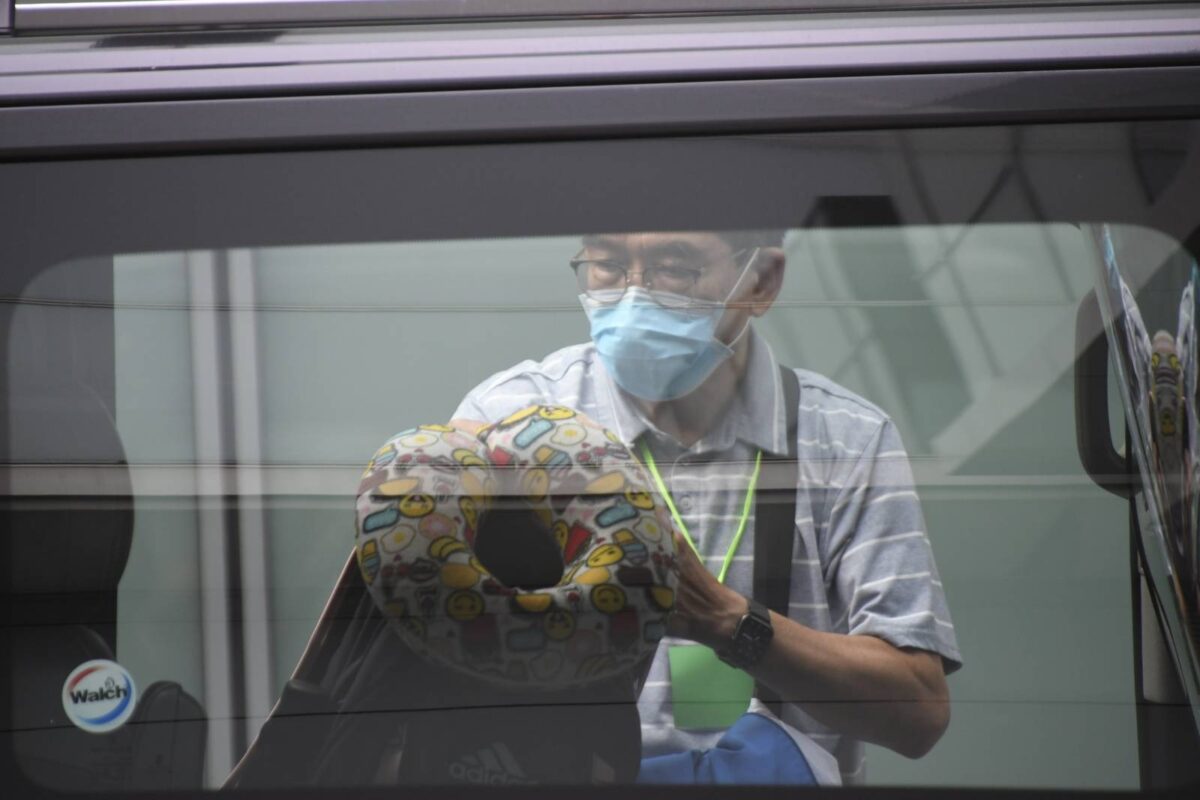 More to follow.