Hospital Standards for Patient Safety 'Seldom Supported' by Strong Evidence: Study
Hospitals' required patient safety standards may actually be "seldom supported" by high-quality evidence, creating possibilities of wastage in hospital resources and posing risks of adverse patient outcomes, according to a study by Northwestern University."It is important that these rules really improve patient care and safety," lead study author Dr. Murad Alam said in the study's media release. "Our finding is concerning because unhelpful rules can waste money in the healthcare system and take attention from more important activities," Alam said, with the authors of the study highlighting potentially adverse effects in patients. The Joint Commission (TJC) is a major American independent organization responsible for accrediting and evaluating 22,000 health care facilities in the United States, making it a leader among accreditation organizations. Facilities accredited by TJC have to follow the standards it sets, otherwise, they may lose their accreditation as a health care provider, and consequently, patients and millions of dollars in federal funding. However, studies into TJC standards found that some of the required health care standards may not be backed by evidence and could be a critical wastage of hospital and staff resources. The study investigated 3 out of the 36 reports on patient safety standards; the authors found that only 6 of the 20 standards were fully supported by evidence. This means that, of the standards sampled, only 30 percent were fully backed by evidence. Six standards—30 percent—were partially supported and eight—40 percent—were not at all supported with evidence. Further, the evidence referenced by TJC was mostly of low quality, with over 80 percent of standards backed by lower grade evidence. Whilst the standards were sampled from the 2018 to 2019 reports, some components of the standards with weak evidence persisted in reports effective from 2023, indicating an issue that still remains. A Waste of Hospital and Staff Resources "Following the rules or standards set by TJC can be expensive and use hospital resources and staff time," Alam said in the media release. "In fact, we started this study because we were approached by colleagues frustrated by TJC rules. As an example, TJC requires hospitals to discard drugs past their printed expiration dates, which results in billions wasted every year, even though the FDA's own Self Life Extension Program has shown that most of the drugs tested were perfectly safe and effective for many years longer." The authors argued since TJC's "actionable standards," are requirements and not suggestions, there should be a greater "level of evidence and transparency," for its clinical practice guidelines to standards. Hospital standards are commonly based on previous medical studies proving a benefit of quality or safety of care. The authors argued that rules set without transparency and evidence will not only confuse outsiders on the development of standards, but it will also cause management problems for TJC internally. However, the greatest concern is "resulting in directives that may not be aligned with patients' best interests." In 2002, the TJC published measures for clinicians to obtain blood cultures before giving antibiotics to patients that contracted community-acquired pneumonia. However, it was later found that previous literature already established this practice had minimal benefits. Further in 2000, the TJC produced standards to address problems with undertreatment of pain, these standards were backed by small, low-level evidence studies suggesting benefits. However, subsequent reports of copious adverse events related to overtreatment of pain soon began to emerge. The Road From Here Potentially hundreds of millions of patients and millions of hospital employees and staff are affected by TJC rules and standards since the vast majority of U.S. hospitals are accredited by the accreditation organization. "We all pay the cost, in terms of insurance premiums and out-of-pocket health expenses, to ensure that hospitals are safe and high quality, with some of this going to make sure that TJC standards are followed," Alam said. "Given that money for health care is limited, we want to make sure that our dollars are being used to truly ensure safety and quality and not just to do busy work that sounds important but doesn't really make a difference in how patients fare," Alam said. The doctor stressed the study is not critical of TJC's mission, motives, or importance, and acknowledged TJC for "being at the forefront of protecting patients in the U.S." The authors suggested that TJC's standards should either be supported by evidence or convincing justification. If the TJC wanted to implement some standards without solid evidence, reasoning must be given, and standards with low evidence could be voluntary, among others. "Once practices have been implemented, albeit with lower level evidence, reversal can be difficult," the aut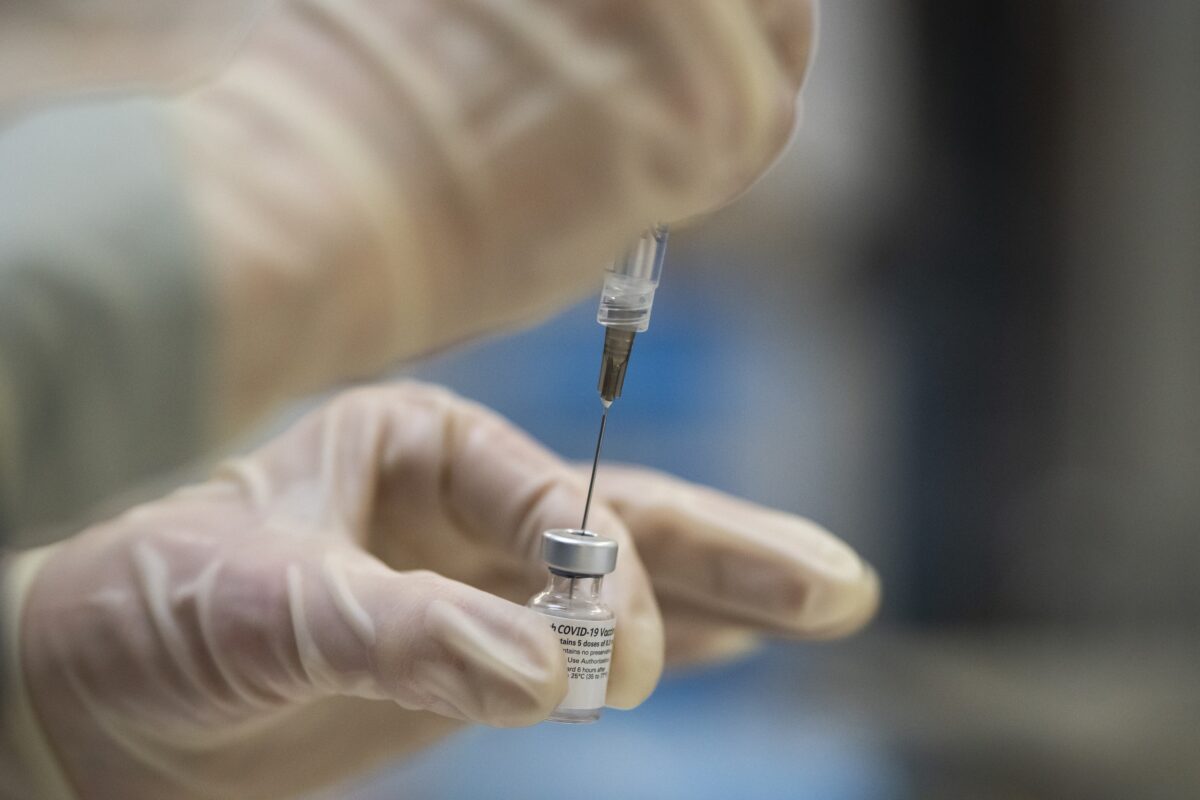 Hospitals' required patient safety standards may actually be "seldom supported" by high-quality evidence, creating possibilities of wastage in hospital resources and posing risks of adverse patient outcomes, according to a study by Northwestern University.
"It is important that these rules really improve patient care and safety," lead study author Dr. Murad Alam said in the study's media release.
"Our finding is concerning because unhelpful rules can waste money in the healthcare system and take attention from more important activities," Alam said, with the authors of the study highlighting potentially adverse effects in patients.
The Joint Commission (TJC) is a major American independent organization responsible for accrediting and evaluating 22,000 health care facilities in the United States, making it a leader among accreditation organizations.
Facilities accredited by TJC have to follow the standards it sets, otherwise, they may lose their accreditation as a health care provider, and consequently, patients and millions of dollars in federal funding.
However, studies into TJC standards found that some of the required health care standards may not be backed by evidence and could be a critical wastage of hospital and staff resources.
The study investigated 3 out of the 36 reports on patient safety standards; the authors found that only 6 of the 20 standards were fully supported by evidence.
This means that, of the standards sampled, only 30 percent were fully backed by evidence.
Six standards—30 percent—were partially supported and eight—40 percent—were not at all supported with evidence.
Further, the evidence referenced by TJC was mostly of low quality, with over 80 percent of standards backed by lower grade evidence.
Whilst the standards were sampled from the 2018 to 2019 reports, some components of the standards with weak evidence persisted in reports effective from 2023, indicating an issue that still remains.
A Waste of Hospital and Staff Resources
"Following the rules or standards set by TJC can be expensive and use hospital resources and staff time," Alam said in the media release.
"In fact, we started this study because we were approached by colleagues frustrated by TJC rules. As an example, TJC requires hospitals to discard drugs past their printed expiration dates, which results in billions wasted every year, even though the FDA's own Self Life Extension Program has shown that most of the drugs tested were perfectly safe and effective for many years longer."
The authors argued since TJC's "actionable standards," are requirements and not suggestions, there should be a greater "level of evidence and transparency," for its clinical practice guidelines to standards.
Hospital standards are commonly based on previous medical studies proving a benefit of quality or safety of care.
The authors argued that rules set without transparency and evidence will not only confuse outsiders on the development of standards, but it will also cause management problems for TJC internally.
However, the greatest concern is "resulting in directives that may not be aligned with patients' best interests."
In 2002, the TJC published measures for clinicians to obtain blood cultures before giving antibiotics to patients that contracted community-acquired pneumonia. However, it was later found that previous literature already established this practice had minimal benefits.
Further in 2000, the TJC produced standards to address problems with undertreatment of pain, these standards were backed by small, low-level evidence studies suggesting benefits. However, subsequent reports of copious adverse events related to overtreatment of pain soon began to emerge.
The Road From Here
Potentially hundreds of millions of patients and millions of hospital employees and staff are affected by TJC rules and standards since the vast majority of U.S. hospitals are accredited by the accreditation organization.
"We all pay the cost, in terms of insurance premiums and out-of-pocket health expenses, to ensure that hospitals are safe and high quality, with some of this going to make sure that TJC standards are followed," Alam said.
"Given that money for health care is limited, we want to make sure that our dollars are being used to truly ensure safety and quality and not just to do busy work that sounds important but doesn't really make a difference in how patients fare," Alam said.
The doctor stressed the study is not critical of TJC's mission, motives, or importance, and acknowledged TJC for "being at the forefront of protecting patients in the U.S."
The authors suggested that TJC's standards should either be supported by evidence or convincing justification. If the TJC wanted to implement some standards without solid evidence, reasoning must be given, and standards with low evidence could be voluntary, among others.
"Once practices have been implemented, albeit with lower level evidence, reversal can be difficult," the authors argued.
The study was published on June 23 in the British Medical Journal, a reputable, peer-reviewed medical journal.