Canada Can Learn From Taiwan's Response to Beijing's Disinformation Campaigns, Says Foreign Affairs Official
Canada can learn from Taiwan on how to deal with disinformation campaigns from the Chinese Communist Party (CCP), a foreign affairs official told a House committee yesterday, as Canadian intelligence agencies investigate allegations of Beijing's interference operations in the country.Paul Thoppil, assistant deputy minister of Asia Pacific in the Department of Foreign Affairs, shared experiences the Taiwanese have accumulated over the years in face of the CCP's propaganda operations, as Beijing seeks to gain control over the self-ruled island despite Taiwan's de facto independence. "What [the Taiwanese] have done within their government is organize an independent party that has the capacity to respond to disinformation that comes from outside sources, and respond through social media, through an app, within one hour," Thoppil said in testimony at a Canada-China committee (CACN) meeting on Nov. 29. "Because of the degree of responsiveness and the timeliness, [the Taiwanese] have now been very akin to not necessarily taking on board what is, in a sense, the breaking news that may come from sources that may be propagating non-factual information," he added. When asked if Taiwan's experiences are transferable to Canada, Thoppil said that whether Ottawa was to adopt Taiwan's method or not, Canada should put in place some type of mechanism to protect its citizens from the "proliferation of non-facts," whether they came from authoritarian states or domestic sources. "There are a number of ways to do that," he said. Interference in Taiwan Experts say Beijing has used a range of tactics to interfere in Taiwan's democratic processes using disinformation, through a combination of social media, fake news, and funding pro-Beijing political candidates. In Taiwan's 2018 election, for example, Chinese state-controlled media outlets sought to dismiss Taiwan President Tsai Ing-wen's re-election victory by accusing her of shady tactics, without providing evidence. Ahead of the election, the outlets also spread the idea that closer ties with the communist-led mainland would improve Taiwanese people's livelihood. "In the 2018 election, it can be found that the CCP is manipulating the narratives, hoping that the people of Taiwan will [turn against one another]," Thoppil told CACN in Chinese. The number of Chinese disinformation operations in Taiwan has declined since 2018, according to a local Taiwanese media outlet, Taipei Times, which noted, however, that the groups carrying out those activities on behalf of Beijing have only "temporarily paused their efforts," and would be revived at the CCP's command. TikTok app is seen on a smartphone in this illustration taken on July 13, 2021. (Dado Ruvic/Illustration/Reuters) Some experts have warned against smartphone apps from China, including Douyin, which is the Chinese version of TikTok, and an emerging online shopping platform, Xiaohongshu, which is particularly popular among young female users in Taiwan. Elliott Fan, an economics professor at the National Taiwan University, told The Epoch Times in a previous interview that many Chinese apps under the supervision of the CCP include surveillance functions for disinformation and influence purposes. Operations on Canadian Soil Beijing's interference operations have attracted attention recently amid new investigations of such activities on Canadian soil, following reports that at least 11 federal candidates in Canada's 2019 federal election allegedly received funding from the CCP. The RCMP is also investigating reports of unofficial Chinese police service stations operating in the Greater Toronto Area, and is proactively enlisting witnesses to Beijing's "illegal activity which targets Canadian interests, or interferes in Canadian society and threatens Canada's national security," the RCMP said in a news release. The police service stations in Canada are among over 50 Chinese police outposts around the world, operated by two provincial-level police agencies in China, which first came to public attention in a September report conducted by a Spain-based human rights NGO Safeguard Defenders. Map of the 30 countries where Chinese police have established 54 known "110 Chinese overseas police stations." (Courtesy of Safeguard Defenders) The report said the service stations are part of China's long-arm policing and transnational repression operation that targets the overseas Chinese diaspora and dissidents. The Chinese embassy in Canada has denied the allegations in an interview with CBC News, saying that the service stations are created to provide assistance to Chinese nationals living abroad, such as to renew their driver's licences. Weldon Epp, director general for Global Affairs Canada's Asia Pacific Bureau, told MPs at the Nov. 29 Canada-China Committee that his department has been engaging the China ambassador on this issue. "We've had several engagements. We've called the ambassador in on multiple occasions, and we'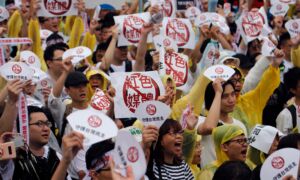 Canada can learn from Taiwan on how to deal with disinformation campaigns from the Chinese Communist Party (CCP), a foreign affairs official told a House committee yesterday, as Canadian intelligence agencies investigate allegations of Beijing's interference operations in the country.
Paul Thoppil, assistant deputy minister of Asia Pacific in the Department of Foreign Affairs, shared experiences the Taiwanese have accumulated over the years in face of the CCP's propaganda operations, as Beijing seeks to gain control over the self-ruled island despite Taiwan's de facto independence.
"What [the Taiwanese] have done within their government is organize an independent party that has the capacity to respond to disinformation that comes from outside sources, and respond through social media, through an app, within one hour," Thoppil said in testimony at a Canada-China committee (CACN) meeting on Nov. 29.
"Because of the degree of responsiveness and the timeliness, [the Taiwanese] have now been very akin to not necessarily taking on board what is, in a sense, the breaking news that may come from sources that may be propagating non-factual information," he added.
When asked if Taiwan's experiences are transferable to Canada, Thoppil said that whether Ottawa was to adopt Taiwan's method or not, Canada should put in place some type of mechanism to protect its citizens from the "proliferation of non-facts," whether they came from authoritarian states or domestic sources.
"There are a number of ways to do that," he said.
Interference in Taiwan
Experts say Beijing has used a range of tactics to interfere in Taiwan's democratic processes using disinformation, through a combination of social media, fake news, and funding pro-Beijing political candidates.
In Taiwan's 2018 election, for example, Chinese state-controlled media outlets sought to dismiss Taiwan President Tsai Ing-wen's re-election victory by accusing her of shady tactics, without providing evidence. Ahead of the election, the outlets also spread the idea that closer ties with the communist-led mainland would improve Taiwanese people's livelihood.
"In the 2018 election, it can be found that the CCP is manipulating the narratives, hoping that the people of Taiwan will [turn against one another]," Thoppil told CACN in Chinese.
The number of Chinese disinformation operations in Taiwan has declined since 2018, according to a local Taiwanese media outlet, Taipei Times, which noted, however, that the groups carrying out those activities on behalf of Beijing have only "temporarily paused their efforts," and would be revived at the CCP's command.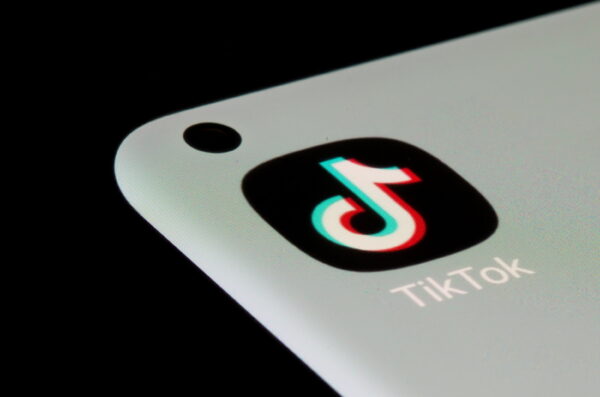 Some experts have warned against smartphone apps from China, including Douyin, which is the Chinese version of TikTok, and an emerging online shopping platform, Xiaohongshu, which is particularly popular among young female users in Taiwan.
Elliott Fan, an economics professor at the National Taiwan University, told The Epoch Times in a previous interview that many Chinese apps under the supervision of the CCP include surveillance functions for disinformation and influence purposes.
Operations on Canadian Soil
Beijing's interference operations have attracted attention recently amid new investigations of such activities on Canadian soil, following reports that at least 11 federal candidates in Canada's 2019 federal election allegedly received funding from the CCP.
The RCMP is also investigating reports of unofficial Chinese police service stations operating in the Greater Toronto Area, and is proactively enlisting witnesses to Beijing's "illegal activity which targets Canadian interests, or interferes in Canadian society and threatens Canada's national security," the RCMP said in a news release.
The police service stations in Canada are among over 50 Chinese police outposts around the world, operated by two provincial-level police agencies in China, which first came to public attention in a September report conducted by a Spain-based human rights NGO Safeguard Defenders.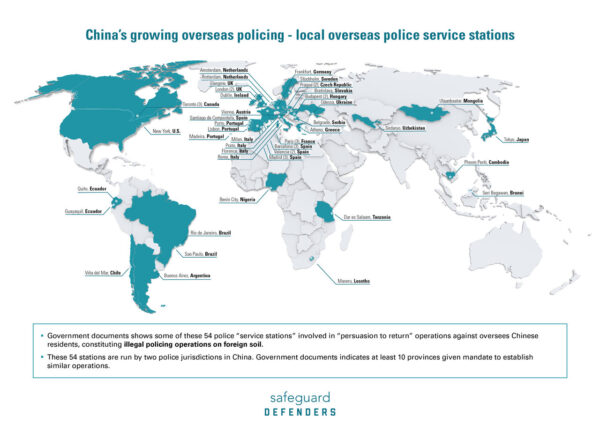 The report said the service stations are part of China's long-arm policing and transnational repression operation that targets the overseas Chinese diaspora and dissidents. The Chinese embassy in Canada has denied the allegations in an interview with CBC News, saying that the service stations are created to provide assistance to Chinese nationals living abroad, such as to renew their driver's licences.
Weldon Epp, director general for Global Affairs Canada's Asia Pacific Bureau, told MPs at the Nov. 29 Canada-China Committee that his department has been engaging the China ambassador on this issue.
"We've had several engagements. We've called the ambassador in on multiple occasions, and we've conveyed our deep concern," he said. "The Government of Canada has formally insisted that the Chinese government take account for—including the ambassador and his embassy—any activities within Canada, that fall outside of the Vienna Conventions, and account for those and ensure that they cease and desist."