Ancient Herbal Therapy Can Prevent Threat of Amputation Caused by Diabetes
Diabetes (diabetes mellitus) is a metabolic disease that causes high blood sugar. Over time, too much glucose in your blood can cause complications, including heart disease, chronic kidney disease, nerve damage, and other problems with feet, oral health, vision, hearing, and mental health. Over 410 million people worldwide are diagnosed with diabetes. The number of patients is expected to increase drastically to 640 million by 2040. According to the U.S. Centers for Disease Control and Prevention (CDC), about 37 million Americans have diabetes, while 96 million are prediabetic. Even though diabetes can lead to other health problems, you can prevent or delay these complications in many ways. Some ancient treatment strategies may help you manage the condition to live a healthy life and prevent complications. There is a story about a diabetic patient. This patient's condition was deteriorating despite his receiving treatment. Since his feet/legs were ulcerated and impossible to heal, his doctor recommended amputation. The patient, however, couldn't accept the idea of amputation. So he kept looking for alternative treatments. One day, his friend referred him to a Tibetan doctor who prescribed him a medicinal herbal tea. Within a week, the conditions of the diabetic patient improved significantly. The medicinal herb recipe helped the patient's diabetic conditions subside. Understandably, the story sparked curiosity and research on the herbal medicine formula. Research Confirms Tibetan Medicine Improves Diabetes A study published in the Evidence-based Complementary and Alternative Medicine Journal in August 2017 tested the effect and mechanism of Tang-Kang-Fu-San (TKFS) on type 2 diabetes. Through high-performance liquid chromatography (HPLC), the study focused on analyzing two main chemical components of TKFS: gallic acid and curcumin. Type 2 diabetes was induced in experimental rats through a high-fat diet and low-dose streptozotocin (35 mg/kg). Then the diabetic rats were given oral gastric administration of three different doses of TKFS (0.3 g/kg, 0.6 g/kg, and 1.2 g/kg). Results of the experiment showed that TKFS significantly reduces fasting blood sugar, fasting blood insulin, triglycerides, total cholesterol, low-density lipoprotein, and high-density lipoprotein cholesterol. At the same time, the weight of the tested rats remains unchanged. TKFS also restored the down-regulated phosphorylated AKT protein (p-AKT) and glucose transport protein 4 (GLUT4) in the skeletal muscles of diabetic rats. Additionally, the abnormal pathological changes in pancreatic tissue improved. The research shows that TKFS reduces diabetes syndrome in rats, maintains glucose stability, and prevents insulin resistance. The improvement of p-AKT in skeletal muscles and GLUT4 translocation may be one of its potential mechanisms. This study suggests that Tibetan medicine has a healing effect on diabetes. Tibetan doctor Dr. Dawa was invited to an interview to share the Tibetan medicine take on diabetes. 20 Types of Diabetes In Tibetan medicine, there are 20 types of diabetes. Dr. Dawa said that Tibetan doctors believe that three elements in life play a role in maintaining regular and functional operations of the human body. If one's diet is unbalanced, it will cause three significant imbalances, resulting in diseases. These three factors in Tibetan medicine are: Rung: also known as qi energy. This refers to the movement or energy to maintain human physiological activities. Chiba/Tripa: The main functions of this are to generate heat, maintain body temperature, enhance gastrointestinal function and natural glow, strengthen courage, and develop wisdom. Bacon: This is connected closely to the human body's fluid, mucus, and other water. And based on the three elements, Tibetan medicine divides diabetes into 20 types. Each type of diabetes has a different treatment method. This in-depth analysis allows Tibetan doctors to find the disease's root cause instead of just reducing sugar in the body. In Tibetan medicine philosophy, when the root cause is cured, diabetic symptoms will naturally subside. What about the diabetic patient who was recommended for an amputation? Dawa said, "There are three severity levels of diabetes: mild, moderate, and severe. "Mild level refers to the initial discovery of sugar found in one's urine at the beginning. Patients should seek treatment as soon as possible. Or else it will become more problematic if too much sugar accumulates in the blood. If patients miss their treatment at the mild stage, skin ulceration and other conditions will appear, which will be more challenging to treat." The doctor continued, saying, "the severity will increase as wounds become more difficult to heal, resulting in amputation." Dawa also mentioned that when the blood sugar level gets too high, it will impact the patient's vision, hearing, and blood vessels. People with "three highs" are prone to blood ve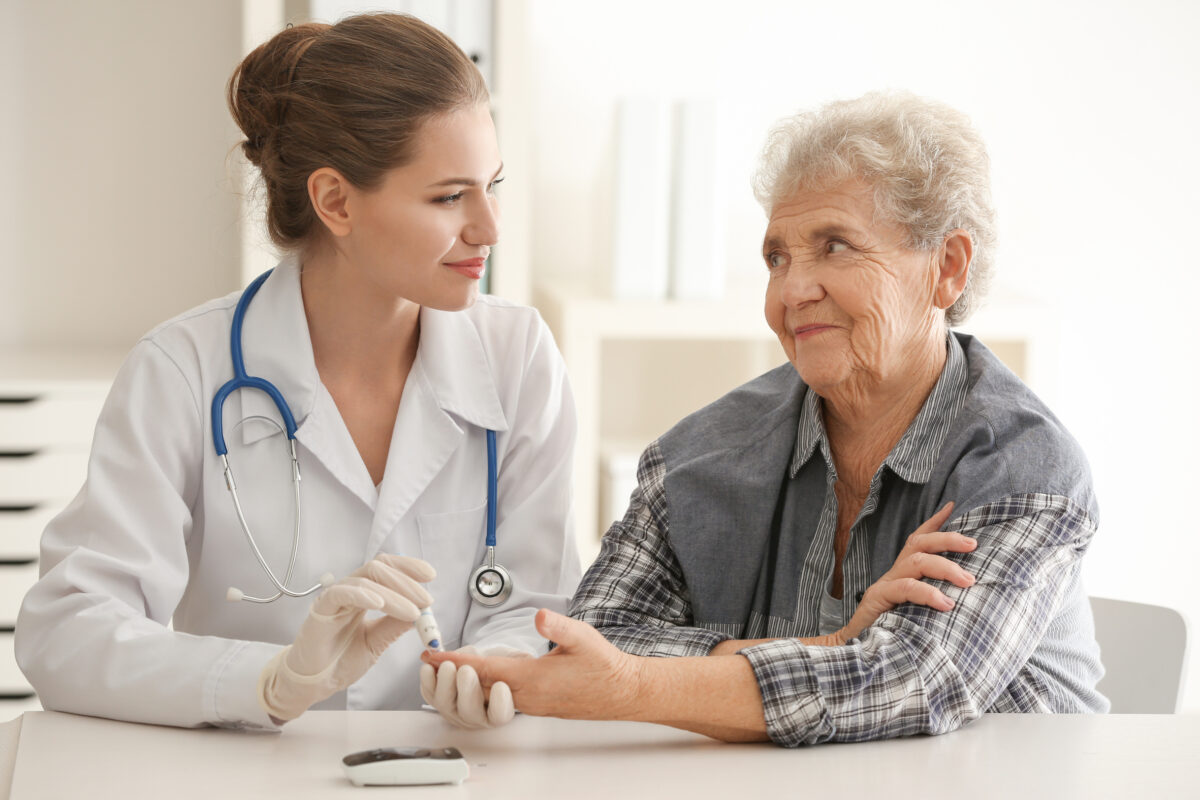 Diabetes (diabetes mellitus) is a metabolic disease that causes high blood sugar. Over time, too much glucose in your blood can cause complications, including heart disease, chronic kidney disease, nerve damage, and other problems with feet, oral health, vision, hearing, and mental health.
Over 410 million people worldwide are diagnosed with diabetes. The number of patients is expected to increase drastically to 640 million by 2040. According to the U.S. Centers for Disease Control and Prevention (CDC), about 37 million Americans have diabetes, while 96 million are prediabetic.
Even though diabetes can lead to other health problems, you can prevent or delay these complications in many ways. Some ancient treatment strategies may help you manage the condition to live a healthy life and prevent complications.
There is a story about a diabetic patient. This patient's condition was deteriorating despite his receiving treatment. Since his feet/legs were ulcerated and impossible to heal, his doctor recommended amputation. The patient, however, couldn't accept the idea of amputation. So he kept looking for alternative treatments.
One day, his friend referred him to a Tibetan doctor who prescribed him a medicinal herbal tea. Within a week, the conditions of the diabetic patient improved significantly. The medicinal herb recipe helped the patient's diabetic conditions subside.
Understandably, the story sparked curiosity and research on the herbal medicine formula.
Research Confirms Tibetan Medicine Improves Diabetes
A study published in the Evidence-based Complementary and Alternative Medicine Journal in August 2017 tested the effect and mechanism of Tang-Kang-Fu-San (TKFS) on type 2 diabetes.
Through high-performance liquid chromatography (HPLC), the study focused on analyzing two main chemical components of TKFS: gallic acid and curcumin.
Type 2 diabetes was induced in experimental rats through a high-fat diet and low-dose streptozotocin (35 mg/kg). Then the diabetic rats were given oral gastric administration of three different doses of TKFS (0.3 g/kg, 0.6 g/kg, and 1.2 g/kg).
Results of the experiment showed that TKFS significantly reduces fasting blood sugar, fasting blood insulin, triglycerides, total cholesterol, low-density lipoprotein, and high-density lipoprotein cholesterol. At the same time, the weight of the tested rats remains unchanged. TKFS also restored the down-regulated phosphorylated AKT protein (p-AKT) and glucose transport protein 4 (GLUT4) in the skeletal muscles of diabetic rats. Additionally, the abnormal pathological changes in pancreatic tissue improved.
The research shows that TKFS reduces diabetes syndrome in rats, maintains glucose stability, and prevents insulin resistance. The improvement of p-AKT in skeletal muscles and GLUT4 translocation may be one of its potential mechanisms.
This study suggests that Tibetan medicine has a healing effect on diabetes.
Tibetan doctor Dr. Dawa was invited to an interview to share the Tibetan medicine take on diabetes.
20 Types of Diabetes
In Tibetan medicine, there are 20 types of diabetes. Dr. Dawa said that Tibetan doctors believe that three elements in life play a role in maintaining regular and functional operations of the human body. If one's diet is unbalanced, it will cause three significant imbalances, resulting in diseases.
These three factors in Tibetan medicine are:
Rung: also known as qi energy. This refers to the movement or energy to maintain human physiological activities.
Chiba/Tripa: The main functions of this are to generate heat, maintain body temperature, enhance gastrointestinal function and natural glow, strengthen courage, and develop wisdom.
Bacon: This is connected closely to the human body's fluid, mucus, and other water.
And based on the three elements, Tibetan medicine divides diabetes into 20 types.
Each type of diabetes has a different treatment method. This in-depth analysis allows Tibetan doctors to find the disease's root cause instead of just reducing sugar in the body. In Tibetan medicine philosophy, when the root cause is cured, diabetic symptoms will naturally subside.
What about the diabetic patient who was recommended for an amputation?
Dawa said, "There are three severity levels of diabetes: mild, moderate, and severe.
"Mild level refers to the initial discovery of sugar found in one's urine at the beginning. Patients should seek treatment as soon as possible. Or else it will become more problematic if too much sugar accumulates in the blood. If patients miss their treatment at the mild stage, skin ulceration and other conditions will appear, which will be more challenging to treat."
The doctor continued, saying, "the severity will increase as wounds become more difficult to heal, resulting in amputation."
Dawa also mentioned that when the blood sugar level gets too high, it will impact the patient's vision, hearing, and blood vessels. People with "three highs" are prone to blood vessel rupture, causing cerebral hemorrhage. The three highs are high cholesterol, high blood pressure, and high blood sugar.
3 Tibetan Medicine Treatment Methods to Regulate Diabetes
The primary method used to treat diabetes in Tibetan medicine is managing diets, habits, and medication at the same time.
Restrict sugar and sodium intake in diets. Consume food that aids weight loss. In Tibetan medicine, the amount of food intake also depends on age groups.
How much should one eat? Young people can eat until they feel up to 80 percent full. Since they are still growing, they are more active physically and can digest more quickly. Middle-aged people are advised only to eat until they are 70 percent full. Elderly adults should stop eating once they reach 60 percent fullness.
Dawa also talked about the concept of intermittent fasting. If you are interested, you can learn more about intermittent fasting here.
Speaking about lifestyle in Tibetan medicine refers to body, speech, and mind.
Body: Engage in proper exercise to maintain health.
Mouth/speech: Speak mindfully, reasonably, and kindheartedly. The concept of karma is also not to be hurtful to others verbally.
Mind: This refers to greed, anger, and obsession.
Tibetan medicine believes that treatment is not only about giving patients medications but also providing advice on how to restrain one's greed.
Dochak/greed: "'Dod chags" means greed in Tibetan. For example, a dessert that looks and smells good is very tempting. But in Tibetan medicine, desire can cause greed, leading to illness.
Sdang/aversion: This refers to anger, temper, and jealousy.
Timuk/ignorance: This means slacking or ignoring. After eating, if you lie down instead of working out or decrease the amount of exercise, your body fat will accumulate. Hence, this results in obesity, which heightens your risk of being diabetic.
Some say that Tibetan doctors do not give medicine to patients at first. Instead, they chat with them. Dawa explained, "The philosophy of Tibetan medicine is to explain the concept of karma. What goes around, comes around."
The doctor explained that no one should have too much sugar intake because the sugar you consume will eventually cause problems in your body.
However, many people are not aware of the vicious cycle. Besides diet and living, patients should also take medication to manage their illnesses.
The principle of conditioning is not to suppress sugar when we have too much. We should understand that excessive sugar intake is due to dysfunction and imbalance of the intestines, stomach, spleen, and pancreas.
The doctor said, "Therefore, patients need medicine to restore their bodies to a strong and functional state. Then everything else will regain balance and function normally."
Why were there few people with diabetes in ancient times?
Dawa said that in ancient times, agricultural workers or laborers, who did a lot of physical and tiring work, also ate a lot of sugary and sweet things. But the workers were constantly moving and doing labor, and sweating helped release toxins from their internal organs.
Tibetan medicine talks about three significant excrements: stool, urine, and sweat from the body. These allow waste excretion and detoxification in the body; therefore, sweating is essential.
Dawa often went out to collect medicinal herbs, conduct inspections, and travel around to practice medicine. He found that the food the locals ate in many remote locations was relatively simple, and they grew it all themselves. There were not many external food sources. The farmers and laborers in these places were primarily self-sufficient. The laborers went to bed at dusk and got up at dawn. Once they woke up, they went to work in the field. There was not much distraction like in a big city. They lived a simple life with fewer diseases.
Framed this way, it makes sense why many diseases today are called modern sicknesses.
Dawa's explanation of Tibetan medicine revealed why it is vital to adapt to nature while maintaining our body's organic functioning (through our speech, mind, and lifestyle).