UK Lawmakers Slam 'Extraordinary' Decision to Invite China to Queen's Funeral
A group of Parliamentarians has criticised the UK government's decision to invite Chinese government officials to the funeral of Queen Elizabeth II, calling it "extraordinary" and "inappropriate."The Chinese Foreign Ministry stated on Sept. 14 that Beijing is "actively considering" sending a high-level delegation to attend the funeral on Sept. 19, but it hasn't given more details. Chinese leader Xi Jinping is currently meeting Russian President Vladimir Putin at a summit in Uzbekistan and is thought unlikely to travel to London for the funeral. In a letter to the speakers of both the House of Commons and the House of Lords, senior Conservative MPs Tim Loughton and Sir Iain Duncan Smith, crossbench peer Lord David Alton, and Labour peer Baroness Helena Kennedy said they were "greatly concerned" to hear that "the government of China has been invited to attend the state funeral next week, despite other countries Russia, Belarus and Myanmar being excluded." Former Conservative Party leader Sir Iain Duncan Smith speaking at a rally commemorating the two-year anniversary of Hong Kong's pro-democracy movement ​in London on June 12, 2021. (Yanning Qi/The Epoch Times) "Given that the United Kingdom Parliament has voted to recognise the genocide committed by the Chinese government against the Uyghur people it is extraordinary that the architects of that genocide should be treated in any more favourable way than those countries who have been barred," they said. In the letter, the parliamentarians said they had also written to Foreign Secretary James Cleverly to express their concerns. Banning Chinese Officials from Parliament All the signatories of the letter were sanctioned by the Chinese Communist Party (CCP) regime in 2021 for being outspoken on the abuse in Xinjiang. As a result of the sanctions, China's ambassador to the UK has been barred from visiting Parliament. In the letter, the lawmakers asked for assurances that Chinese officials attending the funeral won't be allowed to set foot on Parliamentary premises. "It may well be as part of the arrangements for foreign dignitaries attending the state funeral that facilities at the Palace of Westminster will be made available to them before or after attending the service at Westminster Abbey," they wrote. "I am sure you will agree that it would be wholly inappropriate that any representative of the Chinese government should be able to come to the Palace of Westminster and that you can give us your assurance that this will not happen." The coffin of Her Majesty Queen Elizabeth II being borne on a gun carriage in a procession from Buckingham Palace to Westminster Hall where it will lie-in-state, on Sep. 14, 2022. (Howard Cheng) According to the BBC, the UK government hasn't sent invitations to Russia and Belarus because of the invasion of Ukraine. Burma, also known as Myanmar, hasn't been sent an invitation either because of a breakdown in diplomatic relations following last year's military coup. Representatives from Syria, Venezuela, and Afghanistan are also not on the guest list, and North Korea, Iran, and Nicaragua have only been invited to send ambassadors, the BBC reported. PA Media contributed to this report. Follow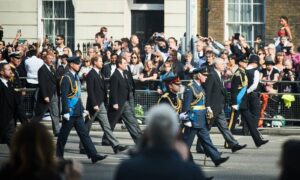 A group of Parliamentarians has criticised the UK government's decision to invite Chinese government officials to the funeral of Queen Elizabeth II, calling it "extraordinary" and "inappropriate."
The Chinese Foreign Ministry stated on Sept. 14 that Beijing is "actively considering" sending a high-level delegation to attend the funeral on Sept. 19, but it hasn't given more details.
Chinese leader Xi Jinping is currently meeting Russian President Vladimir Putin at a summit in Uzbekistan and is thought unlikely to travel to London for the funeral.
In a letter to the speakers of both the House of Commons and the House of Lords, senior Conservative MPs Tim Loughton and Sir Iain Duncan Smith, crossbench peer Lord David Alton, and Labour peer Baroness Helena Kennedy said they were "greatly concerned" to hear that "the government of China has been invited to attend the state funeral next week, despite other countries Russia, Belarus and Myanmar being excluded."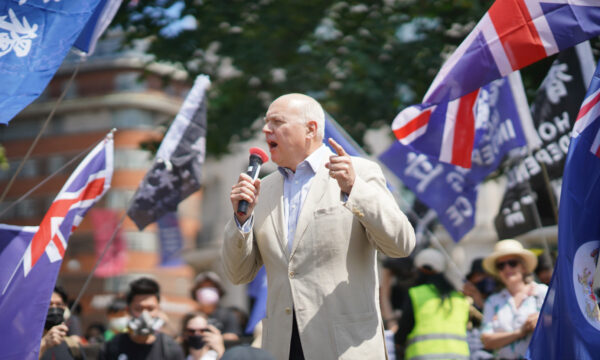 "Given that the United Kingdom Parliament has voted to recognise the genocide committed by the Chinese government against the Uyghur people it is extraordinary that the architects of that genocide should be treated in any more favourable way than those countries who have been barred," they said.
In the letter, the parliamentarians said they had also written to Foreign Secretary James Cleverly to express their concerns.
Banning Chinese Officials from Parliament
All the signatories of the letter were sanctioned by the Chinese Communist Party (CCP) regime in 2021 for being outspoken on the abuse in Xinjiang.
As a result of the sanctions, China's ambassador to the UK has been barred from visiting Parliament.
In the letter, the lawmakers asked for assurances that Chinese officials attending the funeral won't be allowed to set foot on Parliamentary premises.
"It may well be as part of the arrangements for foreign dignitaries attending the state funeral that facilities at the Palace of Westminster will be made available to them before or after attending the service at Westminster Abbey," they wrote. "I am sure you will agree that it would be wholly inappropriate that any representative of the Chinese government should be able to come to the Palace of Westminster and that you can give us your assurance that this will not happen."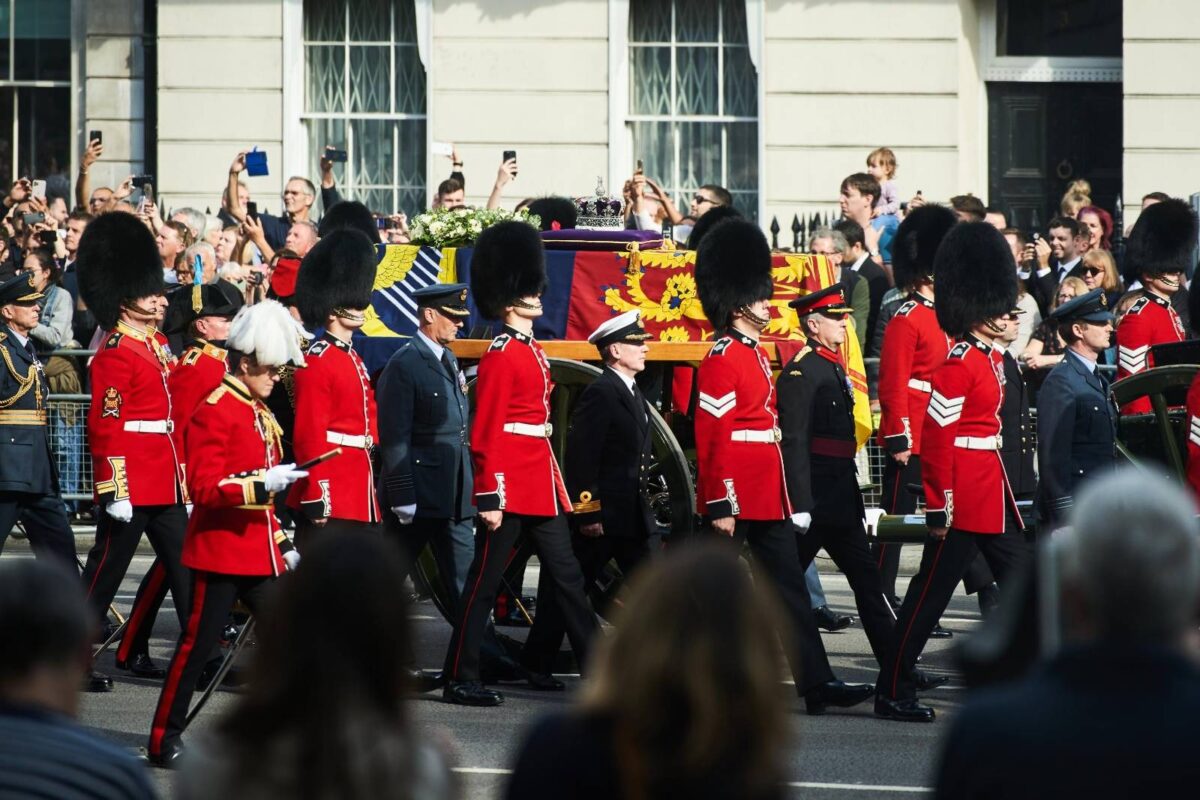 According to the BBC, the UK government hasn't sent invitations to Russia and Belarus because of the invasion of Ukraine.
Burma, also known as Myanmar, hasn't been sent an invitation either because of a breakdown in diplomatic relations following last year's military coup.
Representatives from Syria, Venezuela, and Afghanistan are also not on the guest list, and North Korea, Iran, and Nicaragua have only been invited to send ambassadors, the BBC reported.
PA Media contributed to this report.