New Danchenko Court Filing Shows That FBI Knew in January 2017 that Steele Dossier Was Fabricated
News AnalysisLawyers for Igor Danchenko, who was the primary source for British ex-spy Christopher Steele's infamous dossier on Donald Trump in 2016, have filed a motion to dismiss charges brought against Danchenko by special counsel John Durham. Durham alleges that Danchenko lied to the FBI about his sources used in the dossier. Danchenko is scheduled to stand trial next month. While filing a motion to dismiss is a routine legal maneuver that the trial judge will almost certainly reject, some of the arguments presented by Danchenko's attorneys present Durham with a number of new problems he will need to overcome if he is to secure a conviction.  Earlier this year, Durham suffered a humiliating loss when a jury swiftly acquitted Clinton 2016 presidential campaign lawyer Michael Sussmann on a similar charge of lying to the FBI. He will be mindful of not losing another case, which would considerably increase the pressure for Durham to end his probe. Danchenko is charged with five counts of lying to the FBI. One of these counts concerns Charles Dolan, a "long-time participant in Democrat party politics," with long-standing ties to Bill and Hillary Clinton. Danchenko is alleged to have concealed from the FBI that he had spoken to Dolan about materials contained in Steele's dossier. The other four counts relate to Danchenko's alleged lies about Sergei Millian, an American businessman who Danchenko has never met. Despite the fact that Millian could not have been a source, he was cited by Steele and Danchenko as an alleged source of major dossier allegations. In seeking to get the cases dismissed, Danchenko's lawyers now argue that Danchenko's statements, as well as the FBI's questions, were ambiguous. But their explanations amount to little more than word games. For instance, with respect to Dolan, they argue that while Danchenko is charged with lying about "talking" to Dolan about dossier allegations, those communications took place in writing. Similarly, with respect to Millian, Danchenko's attorneys argue that their client told the FBI that he was meeting an "anonymous caller," not Millian, although the context of Danchenko's statements makes it clear that Danchenko tried to portray the two as the same person. These word games are unlikely to sway a jury. The facts strongly suggest that Danchenko was not truthful with investigators, presumably because he wanted to minimize his own involvement with—and responsibility for—the dossier. However, there are also a number of new revelations which are far more likely to cause problems for Durham's prosecution team.  Igor Danchenko at the federal courthouse in Alexandria, Va., on Nov. 10, 2021. (Chip Somodevilla/Getty Images) Perhaps the biggest problem for Durham is that in January 2017, Danchenko provided the FBI with a synopsis of an Aug. 18, 2016, email he wrote Millian, as well as a copy of an Aug. 24, 2016, email from Danchenko to a journalist. Millian ignored Danchenko's outreach and the emails make it clear that Millian could not have been a dossier source as the timelines do not match. For instance, Steele had attributed stories to Millian before Danchenko had even emailed Millian, making it impossible that Millian was a source. This is crucial, as Millian is cited by Steele as the source for the claim that there was a "well-developed conspiracy of cooperation" between Trump and the Kremlin, that Russia passed hacked DNC emails to Wikileaks, as well as for the infamous pee tape story. Put simply, by Jan. 25, 2017, the FBI knew that the dossier's major allegations were fabrications. Yet, instead of shutting down their investigation and withdrawing their FISA warrant on Trump 2016 presidential campaign adviser Carter Page—a warrant that had been obtained on the basis of the dossier—the FBI forged on and even escalated their investigation. Even worse, when Trump asked then-FBI director James Comey at a Jan. 27, 2017, dinner to investigate the dossier, Comey advised against doing this, claiming that any such investigation could be seen as Trump being investigated personally. We now know that, at the time of the dinner, the FBI had already investigated the dossier and had found it to be false.  Former UK intelligence officer Christopher Steele in London, UK, on July 24, 2020. (Tolga Akmen/AFP via Getty Images) Had Comey told Trump the truth on Jan. 27, 2017, the course of history could have been very different. Lt. Gen. Michael Flynn would likely not have been fired. There would have been no Mueller investigation. Trump would not have had his hands tied during the first three years of his administration. He may even have been able to reach an accommodation with Russia, which the Russia investigation effectively prevented him from even trying to do.  But Comey did not stop there. In March 2017, Comey told Congress that the Trump campaign was under investigation for possible collusion with Moscow. Again, he did so knowing that the case against Trump ha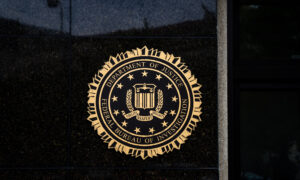 News Analysis
Lawyers for Igor Danchenko, who was the primary source for British ex-spy Christopher Steele's infamous dossier on Donald Trump in 2016, have filed a motion to dismiss charges brought against Danchenko by special counsel John Durham. Durham alleges that Danchenko lied to the FBI about his sources used in the dossier. Danchenko is scheduled to stand trial next month.
While filing a motion to dismiss is a routine legal maneuver that the trial judge will almost certainly reject, some of the arguments presented by Danchenko's attorneys present Durham with a number of new problems he will need to overcome if he is to secure a conviction.
Earlier this year, Durham suffered a humiliating loss when a jury swiftly acquitted Clinton 2016 presidential campaign lawyer Michael Sussmann on a similar charge of lying to the FBI. He will be mindful of not losing another case, which would considerably increase the pressure for Durham to end his probe.
Danchenko is charged with five counts of lying to the FBI. One of these counts concerns Charles Dolan, a "long-time participant in Democrat party politics," with long-standing ties to Bill and Hillary Clinton. Danchenko is alleged to have concealed from the FBI that he had spoken to Dolan about materials contained in Steele's dossier. The other four counts relate to Danchenko's alleged lies about Sergei Millian, an American businessman who Danchenko has never met. Despite the fact that Millian could not have been a source, he was cited by Steele and Danchenko as an alleged source of major dossier allegations.
In seeking to get the cases dismissed, Danchenko's lawyers now argue that Danchenko's statements, as well as the FBI's questions, were ambiguous. But their explanations amount to little more than word games. For instance, with respect to Dolan, they argue that while Danchenko is charged with lying about "talking" to Dolan about dossier allegations, those communications took place in writing. Similarly, with respect to Millian, Danchenko's attorneys argue that their client told the FBI that he was meeting an "anonymous caller," not Millian, although the context of Danchenko's statements makes it clear that Danchenko tried to portray the two as the same person.
These word games are unlikely to sway a jury. The facts strongly suggest that Danchenko was not truthful with investigators, presumably because he wanted to minimize his own involvement with—and responsibility for—the dossier. However, there are also a number of new revelations which are far more likely to cause problems for Durham's prosecution team.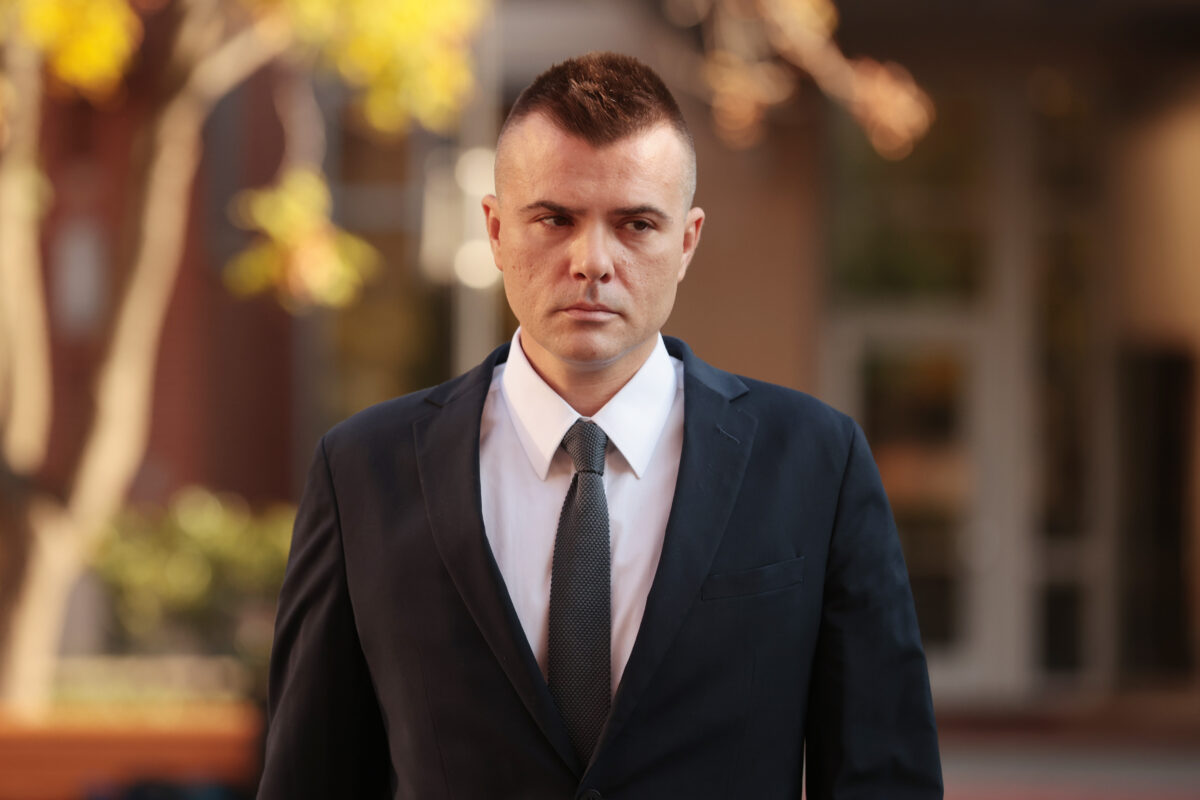 Perhaps the biggest problem for Durham is that in January 2017, Danchenko provided the FBI with a synopsis of an Aug. 18, 2016, email he wrote Millian, as well as a copy of an Aug. 24, 2016, email from Danchenko to a journalist. Millian ignored Danchenko's outreach and the emails make it clear that Millian could not have been a dossier source as the timelines do not match. For instance, Steele had attributed stories to Millian before Danchenko had even emailed Millian, making it impossible that Millian was a source.
This is crucial, as Millian is cited by Steele as the source for the claim that there was a "well-developed conspiracy of cooperation" between Trump and the Kremlin, that Russia passed hacked DNC emails to Wikileaks, as well as for the infamous pee tape story.
Put simply, by Jan. 25, 2017, the FBI knew that the dossier's major allegations were fabrications. Yet, instead of shutting down their investigation and withdrawing their FISA warrant on Trump 2016 presidential campaign adviser Carter Page—a warrant that had been obtained on the basis of the dossier—the FBI forged on and even escalated their investigation.
Even worse, when Trump asked then-FBI director James Comey at a Jan. 27, 2017, dinner to investigate the dossier, Comey advised against doing this, claiming that any such investigation could be seen as Trump being investigated personally. We now know that, at the time of the dinner, the FBI had already investigated the dossier and had found it to be false.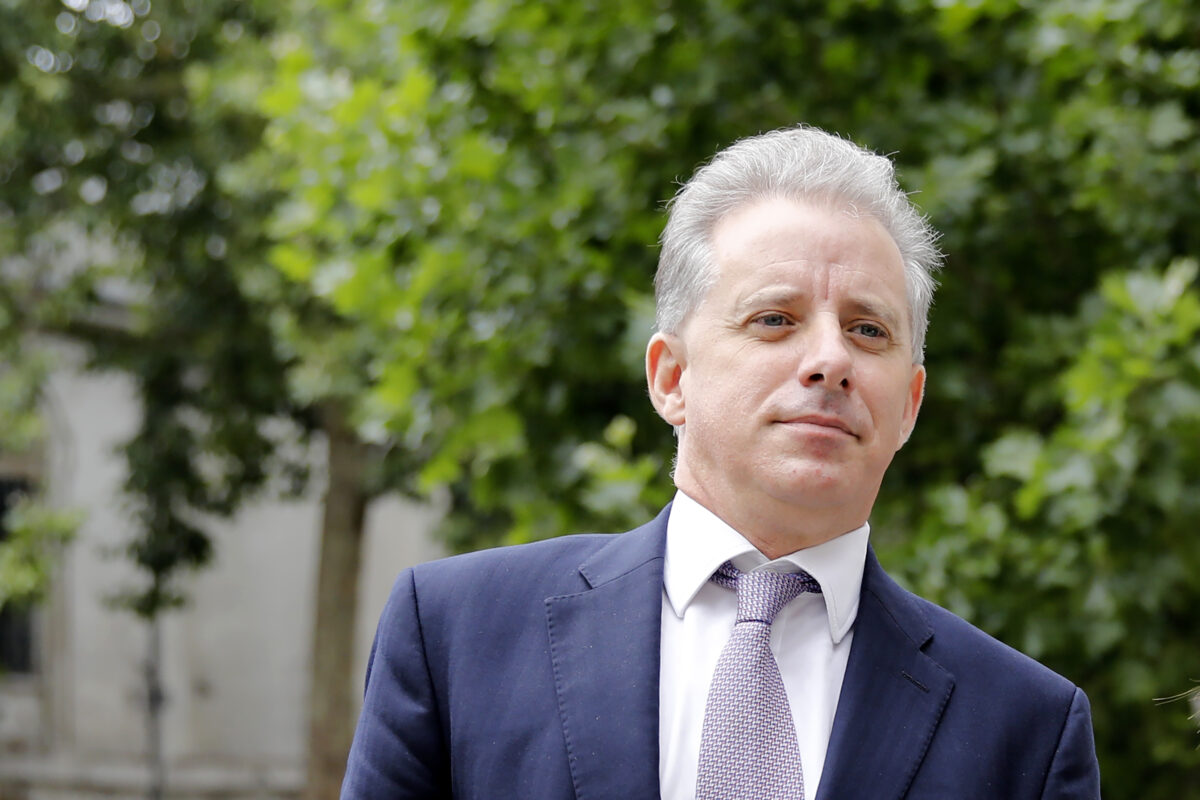 Had Comey told Trump the truth on Jan. 27, 2017, the course of history could have been very different. Lt. Gen. Michael Flynn would likely not have been fired. There would have been no Mueller investigation. Trump would not have had his hands tied during the first three years of his administration. He may even have been able to reach an accommodation with Russia, which the Russia investigation effectively prevented him from even trying to do.
But Comey did not stop there. In March 2017, Comey told Congress that the Trump campaign was under investigation for possible collusion with Moscow. Again, he did so knowing that the case against Trump had collapsed during the Jan. 2017 Danchenko interview.
As Attorney General Bill Barr put it in a December 2019 interview: "What was the agenda after the election? They kept on pressing ahead after their case collapsed. This is the president of the United States."
The fact that the FBI continued and even escalated their investigation despite knowing that the dossier was fabricated has not escaped the attention of Danchenko's attorneys. In order to be convicted of lying to the FBI, Durham not only needs to show that Danchenko lied, but also that his lies were material.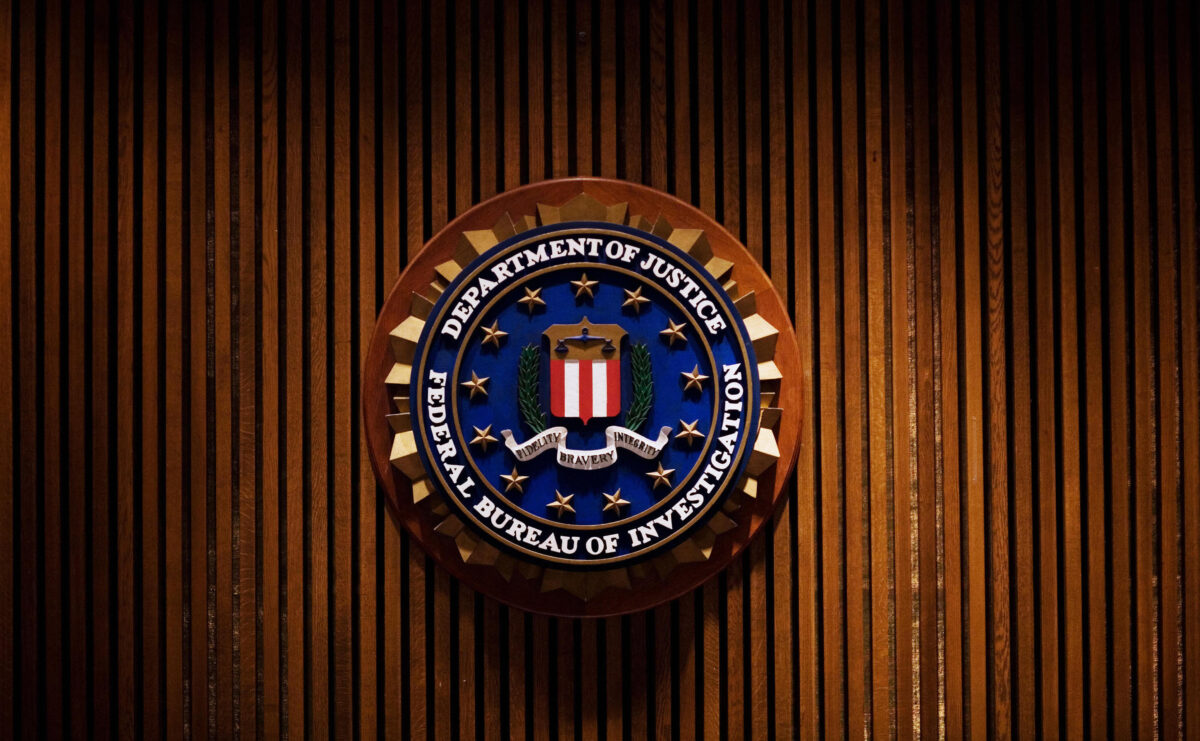 The definition of materiality is that the lie was "capable of influencing" the FBI. However, the facts appear to show that the FBI was not capable of being influenced, regardless of what Danchenko told them.
Aside from providing the above-mentioned emails, Danchenko also told investigators that other, non-Millian-related stories in the dossier were based on gossip, rumors, and bar talk made in jest. Again, had Danchenko been capable of influencing the FBI, they would have shut down their investigation based on the spurious provenance of the allegations against Trump.
Matters are further complicated for Durham by a new revelation with respect to special counsel Robert Mueller's investigation. According to Danchenko's attorneys, who have access to many documents not seen by the public, Mueller "ultimately completed" the investigation into the Steele dossier "in or about November 2017." No further information is provided on Mueller's investigation of the dossier, which he only mentions in passing in his 448-page report.
The revelation stands in stark contrast to Mueller's congressional testimony in July 2019, when he claimed that the Steele dossier was not in his purview as it was an FBI issue.
Durham's terms of reference are very broad and would include the possibility of investigating FBI officials for covering up the truth about the dossier, investigating Comey for lying to Congress and to Trump, and investigating Mueller for lying to Congress. Yet, to date, Durham has not taken any action against any government officials other than FBI lawyer Kevin Clinesmith. Clinesmith fabricated evidence to secure a warrant on Carter Page but was let off with a slap on the wrist and is now practicing law again.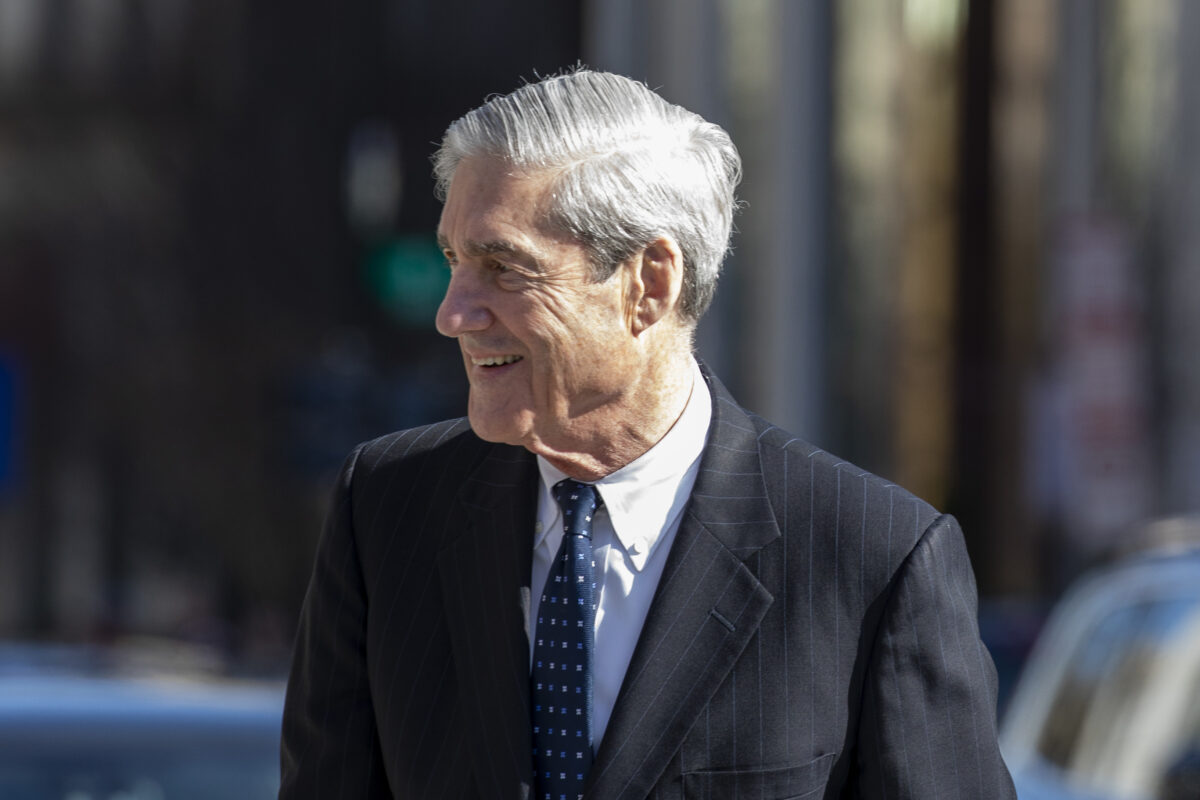 It is not known why Durham has been reluctant to pursue government officials. Most of the time limits for bringing charges—for instance, against Comey for lying—expired earlier this year when the five-year statute of limitations lapsed.
We know that Durham's strategy in the Sussmann case was to paint "our FBI" as a victim that was duped by Sussmann. The jury did not buy this explanation. In fact, FBI agents testified during the Sussmann trial that they had quickly determined that information provided by Sussmann that tarnished Trump was false. Yet, FBI leadership decided to pursue Trump anyway.
The picture that emerges from Danchenko's new filing is that his trial strategy will mirror that of Sussmann. Unless Durham changes course it is likely that, just like Sussmann, Danchenko will be acquitted. To turn things around, Durham will need to change course and admit that the FBI ignored Danchenko's information and forged on in its quest to get Trump.
Durham will need to explain to the jury that two wrongs do not make a right. Just because FBI leadership wanted to get Trump, does not mean that Danchenko had a license to lie to investigators about his own involvement in Steele's scheme.