Harrison Ford: The American Hero Who Said No to China
Commentary Keanu Reeves is a rare type of celebrity. He appears to have a heart. Countless stories have been written about the actor's compassion and lack of ego, hence the reason why he is now considered "America's sweetheart." Who isn't a fan of Reeves? Well, the Chinese Communist Party (CCP), for one. Last year, as I discussed at the time, after supporting the Tibet House benefit, Reeves was added to China's blacklist. According to the Los Angeles Times, 19 of his movies were immediately pulled from Tencent Video. Three of China's most popular streaming platforms—iQiyi, Bilibili, and Xiqua Video—also pulled his movies. Most countries, one imagines, would welcome "The Matrix" star with open arms, but in China, he is considered a dangerous influence. Somewhat ludicrously, Lionsgate, the entertainment company behind "John Wick: Chapter 4," hopes the action movie will penetrate the Chinese market later this year. Considering Reeves plays the role of John Wick, those at Lionsgate should not hold their breath. Interestingly, Reeves is not the only beloved actor loathed by the CCP. Those in Beijing also view Harrison Ford as an enemy of the Chinese people. Last year, Entertainment Weekly's Leah Greenblatt asked a rather pertinent question: Where is the love for Ford? She's right. When we talk about true Hollywood greats, a number of actors spring to mind. Names like Al Pacino, Robert De Niro, and Meryl Streep—but rarely, if ever, Ford. This is an injustice. For more than 50 years, the 80-year-old has starred in a number of classics, including "Blade Runner" and "The Fugitive." This year saw Ford enter previously uncharted waters: episodic television. The actor, a native of Chicago, is currently starring in two shows, "1923" and "Shrinking," both of which have been very well-received. Of course, one cannot discuss Ford without discussing Dr. Henry Walton "Indiana" Jones, Jr.—undoubtedly his most iconic character. The month of June will see the release of "Indiana Jones and the Dial of Destiny," with Ford donning his unmistakable fedora and reprising the role of the globetrotting archaeologist. This, we're told, may very well be Ford's final movie. As someone who grew up on a steady diet of Ford-fueled movies, I, for one, cannot wait to see one of America's finest actors do his thing. I, of course, am not the only one waiting with bated breath. Harrison Ford's Indiana Jones' fedora hat from the movie "Indiana Jones and the Temple of Doom" is exhibited during a press preview of Prop Store's Iconic Film and TV Memorabilia in Valencia, Calif., on May 14, 2021. (Valerie Macon/AFP via Getty Images) In China, however, "Indiana Jones" 5 won't be shown. That's because the CCP views Ford in the same way that it views Reeves: with a mixture of distrust and disdain. Three decades ago, Ford began fighting for the rights of the Tibetan people. In 1995, Ford testified before the U.S. Senate Foreign Relations Committee, petitioning for an independent Tibet. Two years later, in 1997, Melissa Mathison, who was then married to Ford, wrote an epic film called "Kundun." Directed by Martin Scorsese (also considered an enemy of Beijing), the film centered around the persecution of the Dalai Lama and his followers by the CCP. Before the release of "Kundun," Ford met with the Dalai Lama. A decade after the release of the movie, Ford narrated a widely-praised documentary called "Dalai Lama Renaissance." The documentary would go on to win 12 awards. Ford received praise far and wide. In Beijing, however, his work, deemed to be anti-China, was (and still is) deemed to be immodest and immoral. In this age of linguistic inflation, the word "legend," like so many other words, gets thrown around rather cheaply. However, what if Ford is not an actual living, breathing legend? The man has graced our screens for decades. Even more impressively, he was the first ever actor to successfully turn grumpiness into an art form. As I recently noted in an article elsewhere, the days of the Hollywood hero are coming to an end—and fast. We will never see actors like Denzel Washington, now 68, Robert De Niro, 79, and Al Pacino, 82, ever again. The same is true for Ford. He is the last of a dying breed: a strong male actor. Sadly, in this age of supposed toxic masculinity and mindless franchises, there's simply no room for classically male characters—although, as I noted in the piece, the demand for these characters from actual viewers has never been higher. Moviegoers want more Tom Cruise, more Keanu Reeves, and more Mr. Ford-fueled feasts. But will Hollywood actually listen? Probably not. Because of this refusal to give viewers what they actually want instead of what executives think they want, Hollywood appears to be dying a very painful, very public death. So before it breathes its last breath, let's tip our fedoras to Harrison Ford, a true American hero. Views expressed in this article are the opinions of the author and do not necessarily ref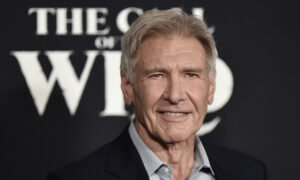 Commentary
Keanu Reeves is a rare type of celebrity. He appears to have a heart. Countless stories have been written about the actor's compassion and lack of ego, hence the reason why he is now considered "America's sweetheart." Who isn't a fan of Reeves? Well, the Chinese Communist Party (CCP), for one.
Last year, as I discussed at the time, after supporting the Tibet House benefit, Reeves was added to China's blacklist. According to the Los Angeles Times, 19 of his movies were immediately pulled from Tencent Video. Three of China's most popular streaming platforms—iQiyi, Bilibili, and Xiqua Video—also pulled his movies. Most countries, one imagines, would welcome "The Matrix" star with open arms, but in China, he is considered a dangerous influence. Somewhat ludicrously, Lionsgate, the entertainment company behind "John Wick: Chapter 4," hopes the action movie will penetrate the Chinese market later this year. Considering Reeves plays the role of John Wick, those at Lionsgate should not hold their breath.
Interestingly, Reeves is not the only beloved actor loathed by the CCP. Those in Beijing also view Harrison Ford as an enemy of the Chinese people.
Last year, Entertainment Weekly's Leah Greenblatt asked a rather pertinent question: Where is the love for Ford? She's right. When we talk about true Hollywood greats, a number of actors spring to mind. Names like Al Pacino, Robert De Niro, and Meryl Streep—but rarely, if ever, Ford. This is an injustice. For more than 50 years, the 80-year-old has starred in a number of classics, including "Blade Runner" and "The Fugitive." This year saw Ford enter previously uncharted waters: episodic television. The actor, a native of Chicago, is currently starring in two shows, "1923" and "Shrinking," both of which have been very well-received.
Of course, one cannot discuss Ford without discussing Dr. Henry Walton "Indiana" Jones, Jr.—undoubtedly his most iconic character. The month of June will see the release of "Indiana Jones and the Dial of Destiny," with Ford donning his unmistakable fedora and reprising the role of the globetrotting archaeologist. This, we're told, may very well be Ford's final movie. As someone who grew up on a steady diet of Ford-fueled movies, I, for one, cannot wait to see one of America's finest actors do his thing. I, of course, am not the only one waiting with bated breath.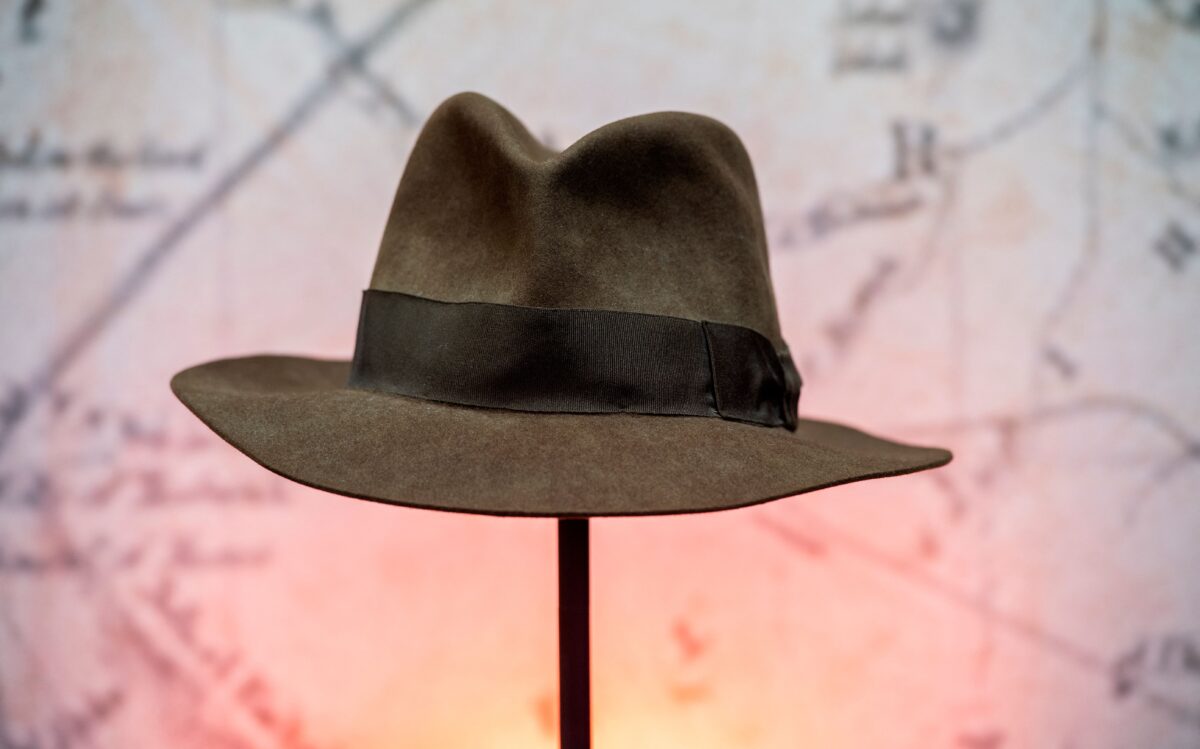 In China, however, "Indiana Jones" 5 won't be shown. That's because the CCP views Ford in the same way that it views Reeves: with a mixture of distrust and disdain.
Three decades ago, Ford began fighting for the rights of the Tibetan people. In 1995, Ford testified before the U.S. Senate Foreign Relations Committee, petitioning for an independent Tibet. Two years later, in 1997, Melissa Mathison, who was then married to Ford, wrote an epic film called "Kundun." Directed by Martin Scorsese (also considered an enemy of Beijing), the film centered around the persecution of the Dalai Lama and his followers by the CCP. Before the release of "Kundun," Ford met with the Dalai Lama. A decade after the release of the movie, Ford narrated a widely-praised documentary called "Dalai Lama Renaissance." The documentary would go on to win 12 awards. Ford received praise far and wide. In Beijing, however, his work, deemed to be anti-China, was (and still is) deemed to be immodest and immoral.
In this age of linguistic inflation, the word "legend," like so many other words, gets thrown around rather cheaply. However, what if Ford is not an actual living, breathing legend? The man has graced our screens for decades. Even more impressively, he was the first ever actor to successfully turn grumpiness into an art form. As I recently noted in an article elsewhere, the days of the Hollywood hero are coming to an end—and fast. We will never see actors like Denzel Washington, now 68, Robert De Niro, 79, and Al Pacino, 82, ever again. The same is true for Ford. He is the last of a dying breed: a strong male actor. Sadly, in this age of supposed toxic masculinity and mindless franchises, there's simply no room for classically male characters—although, as I noted in the piece, the demand for these characters from actual viewers has never been higher.
Moviegoers want more Tom Cruise, more Keanu Reeves, and more Mr. Ford-fueled feasts. But will Hollywood actually listen? Probably not. Because of this refusal to give viewers what they actually want instead of what executives think they want, Hollywood appears to be dying a very painful, very public death. So before it breathes its last breath, let's tip our fedoras to Harrison Ford, a true American hero.
Views expressed in this article are the opinions of the author and do not necessarily reflect the views of The Epoch Times.