Cuba responds to Chinese spy base claim
Cuba denies Wall Street Journal report that it allegedly agreed to allow a Chinese spy base to be built on the island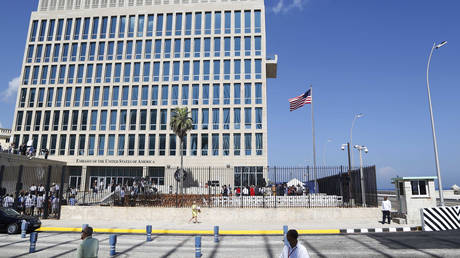 9 Jun, 2023 01:09
HomeWorld News
Cuba responds to Chinese spy base claim
Havana has denied a "malicious" US media report that it agreed to allow Beijing to install a surveillance facility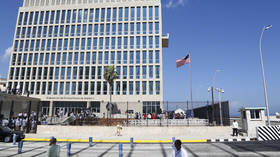 Cuba has slammed a Wall Street Journal report that claimed the island nation agreed to host a Chinese spy base, saying it was part of a pattern of false US accusations designed to justify aggression and sanctions against Havana.
"Slanders as these have been fabricated frequently by US officials, apparently familiarized with intelligence information, such as the ones that referred to the alleged acoustic attacks against US diplomatic personnel," Cuban Foreign Minister Carlos Fernandez de Cossio said on Thursday in a statement. He also cited past US claims that Cuba had biological weapons labs and had stationed military forces in Venezuela.
Cuba's top diplomat made his comments in response to a media report earlier on Thursday that alleged Havana had agreed to allow China to establish a secret spy base on the island that would eavesdrop on US communications. China will pay Cuba "several billion dollars" to install the surveillance facility, which will be located about 100 miles south of Florida, the Wall Street Journal said, citing anonymous US intelligence officials.
The various US accusations are "fallacies promoted with a malicious intention to justify the unprecedented reinforcement of the economic blockade, destabilization and the aggression against Cuba, and to deceive public opinion in the United States and around the world," Fernandez de Cossio said.
The alleged Chinese base would be used to track American shipping traffic and intercept communications throughout the US Southeast, a region with several key military bases, according to the media report. White House National Security Council spokesman John Kirby declined to confirm the article, but he said the US is closely monitoring "China's efforts to invest in infrastructure around the world that may have military purposes."
US-China tensions escalated after President Joe Biden ordered the shooting down of an alleged Chinese spy balloon that crossed North America in February. Chinese officials claimed the balloon was a "civilian airship" that strayed into US airspace by accident, and they scolded Washington for overreacting with an inappropriate use of force.
The Cuban foreign minister's statement came on the same day that lawmakers in Havana rejected a US State Department claim that the island nation wasn't fully cooperating with anti-terrorism efforts. Washington has made such accusations and unjustly listed Cuba as a state sponsor of terrorism to "further reinforce the criminal economic, financial and commercial blockade that increases the hardships of the Cuban people," the National Assembly said in a statement.