China's Interference in US Politics
CommentaryAmerica's most powerful China supporters include our top politicians, businesses, and academic institutions. Their interests are reflected by political groups, committees, centers, and think tanks supported by big money donations, investors, tuition, and media with financial links to the regime in Beijing. Their relative silence about the dangers of an expansionist and totalitarian state that engages in genocide safeguards over $650 billion in annual U.S.-China trade, and the $2.3 trillion worth of U.S. institutional investment there. America's China elites seek the continuance of free trade with the country, and to that end, a minimization of conflict that requires backing down from American values. The principle of prioritizing China profits over the defense of democracies, the international rule of law, freedom, and human rights is also apparent in Europe, Africa, Latin America, and the rest of Asia. Countries and businesses thirst for short-term revenues and compromise their values as necessary. Xi Jinping, China's dictator, understands the dynamic, as did those who preceded him. Even though as a communist Xi tries to destroy capitalist free markets and what he sees as the capitalist imperialism of the United States and Europe, he will cooperate with individual business and political leaders in the short term if they, wittingly or not, serve the Chinese Communist Party's (CCP's) long-term goals. These include the replacement of U.S. "hegemony" with that of Beijing. American elites help when they look the other way as Beijing captures territory and markets in Asia and forces technology transfers to China's corporations, including through cybertheft and industrial espionage. These elites prove they are a "friend of China" by not supporting the independence of Taiwan, or mentioning the CCP's human rights abuse, up to and including genocide. Extraordinary profits are reserved for companies that lobby for China in Washington. A notable and criminal silence on the CCP ensues, which spreads from the president of the United States, who pulls his punches against Beijing, throughout the entire Congress and down to local levels. Politicians who complain about China's abuses are portrayed as awkward rubes, thus threatening their campaign funding, political party support, and future political career. U.S. Vice President Joe Biden and Chinese leader Xi Jinping toast during a State Luncheon for China hosted by US Secretary of State John Kerry at the Department of State in Washington on Sept. 25, 2015. (Paul J. Richards/AFP via Getty Images) President Joe Biden is the best example. He climbed the political hierarchy, including through his "expertise" in foreign policy, by ticking all the right boxes. While Biden denied that China would "eat our lunch" on the campaign trail as late as 2019, he reversed himself in 2021. But his 2021 focus was on beating China in domestic infrastructure and green technologies, neither of which Beijing sees as key battlefields for its goal of global hegemony. Beijing wants the United States to spend taxpayer dollars on rail, roads, and electric vehicles that could help China if we buy from Chinese companies, or if trillions of dollars in government spending increases U.S. inflation, interest rates, and the risk of recession. It did all of that, which must have made Xi cheer, along with his allies in Moscow, Tehran, and Pyongyang. The CCP uses influence operations, election interference, and political warfare, to channel the United States into self-destructive economic and military backwaters. To this end, the CCP has a massive bureaucracy, called the United Front Work Department (UFWD), that controls organizations and individuals globally, and within China, to engage with any individual or group not a member of the CCP. That includes attempts to influence U.S. leadership. Even those not formally part of the UFWD can be used, as all Chinese nationals and companies are required to report intelligence back to Beijing whenever asked. The CCP, including through the UFWD, has funded political candidates and paid millions in advertising to the world's top newspapers. It threatens prominent dissenters globally, and pays or cooperates with internet trolls, criminals, terrorists, and thugs. It organizes fake protests with paid protesters, and bribes heads of state with millions of dollars, both directly and indirectly through family and friendship networks. "China is engaged in a highly sophisticated malign foreign influence campaign, and its methods include bribery, blackmail, and covert deals," according to FBI director Christopher Wray in a 2020 speech. "Chinese diplomats also use both open, naked economic pressure and seemingly independent middlemen to push China's preferences on American officials." The Joe Biden Case Chinese operatives do their best to hide, but the evidence sometimes leaks through. It links the president and his family members to billions of dollars wo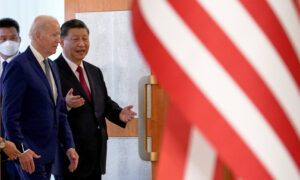 Commentary
America's most powerful China supporters include our top politicians, businesses, and academic institutions. Their interests are reflected by political groups, committees, centers, and think tanks supported by big money donations, investors, tuition, and media with financial links to the regime in Beijing.
Their relative silence about the dangers of an expansionist and totalitarian state that engages in genocide safeguards over $650 billion in annual U.S.-China trade, and the $2.3 trillion worth of U.S. institutional investment there.
America's China elites seek the continuance of free trade with the country, and to that end, a minimization of conflict that requires backing down from American values. The principle of prioritizing China profits over the defense of democracies, the international rule of law, freedom, and human rights is also apparent in Europe, Africa, Latin America, and the rest of Asia. Countries and businesses thirst for short-term revenues and compromise their values as necessary.
Xi Jinping, China's dictator, understands the dynamic, as did those who preceded him. Even though as a communist Xi tries to destroy capitalist free markets and what he sees as the capitalist imperialism of the United States and Europe, he will cooperate with individual business and political leaders in the short term if they, wittingly or not, serve the Chinese Communist Party's (CCP's) long-term goals. These include the replacement of U.S. "hegemony" with that of Beijing.
American elites help when they look the other way as Beijing captures territory and markets in Asia and forces technology transfers to China's corporations, including through cybertheft and industrial espionage. These elites prove they are a "friend of China" by not supporting the independence of Taiwan, or mentioning the CCP's human rights abuse, up to and including genocide. Extraordinary profits are reserved for companies that lobby for China in Washington.
A notable and criminal silence on the CCP ensues, which spreads from the president of the United States, who pulls his punches against Beijing, throughout the entire Congress and down to local levels. Politicians who complain about China's abuses are portrayed as awkward rubes, thus threatening their campaign funding, political party support, and future political career.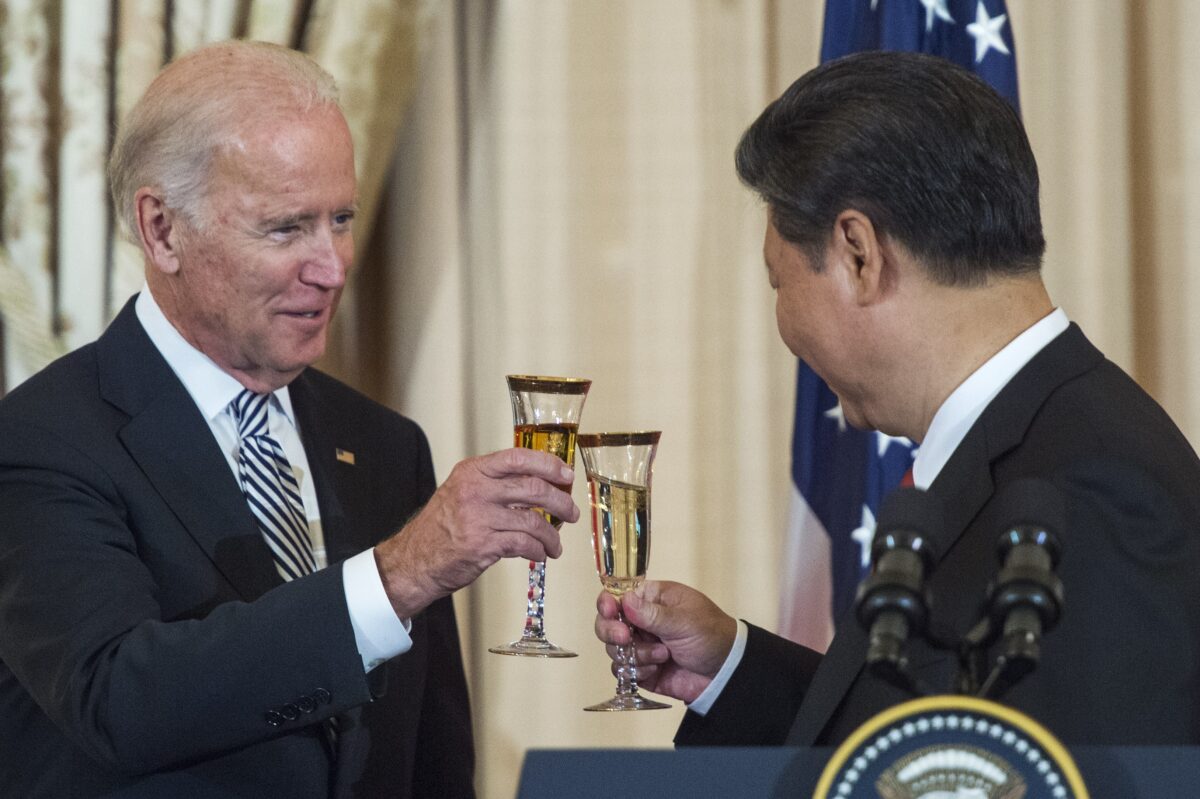 President Joe Biden is the best example. He climbed the political hierarchy, including through his "expertise" in foreign policy, by ticking all the right boxes. While Biden denied that China would "eat our lunch" on the campaign trail as late as 2019, he reversed himself in 2021. But his 2021 focus was on beating China in domestic infrastructure and green technologies, neither of which Beijing sees as key battlefields for its goal of global hegemony.
Beijing wants the United States to spend taxpayer dollars on rail, roads, and electric vehicles that could help China if we buy from Chinese companies, or if trillions of dollars in government spending increases U.S. inflation, interest rates, and the risk of recession. It did all of that, which must have made Xi cheer, along with his allies in Moscow, Tehran, and Pyongyang.
The CCP uses influence operations, election interference, and political warfare, to channel the United States into self-destructive economic and military backwaters. To this end, the CCP has a massive bureaucracy, called the United Front Work Department (UFWD), that controls organizations and individuals globally, and within China, to engage with any individual or group not a member of the CCP. That includes attempts to influence U.S. leadership. Even those not formally part of the UFWD can be used, as all Chinese nationals and companies are required to report intelligence back to Beijing whenever asked.
The CCP, including through the UFWD, has funded political candidates and paid millions in advertising to the world's top newspapers. It threatens prominent dissenters globally, and pays or cooperates with internet trolls, criminals, terrorists, and thugs. It organizes fake protests with paid protesters, and bribes heads of state with millions of dollars, both directly and indirectly through family and friendship networks.
"China is engaged in a highly sophisticated malign foreign influence campaign, and its methods include bribery, blackmail, and covert deals," according to FBI director Christopher Wray in a 2020 speech. "Chinese diplomats also use both open, naked economic pressure and seemingly independent middlemen to push China's preferences on American officials."
The Joe Biden Case
Chinese operatives do their best to hide, but the evidence sometimes leaks through. It links the president and his family members to billions of dollars worth of business with Chinese companies, including its biggest military contractor, a facial recognition company, and a defunct oil company caught in bribery scandals.
As vice president in 2013, Joe took his son Hunter on Air Force Two to China, helping boost his profile for Chinese business deals. Twelve days after the trip, a company called BHR Partners was reportedly registered. BHR is controlled and mostly funded by large Chinese companies. Hunter became one of the company's nine directors. BHR did approximately $2.5 billion worth of business by 2019. That year, Hunter owned 10 percent of the company.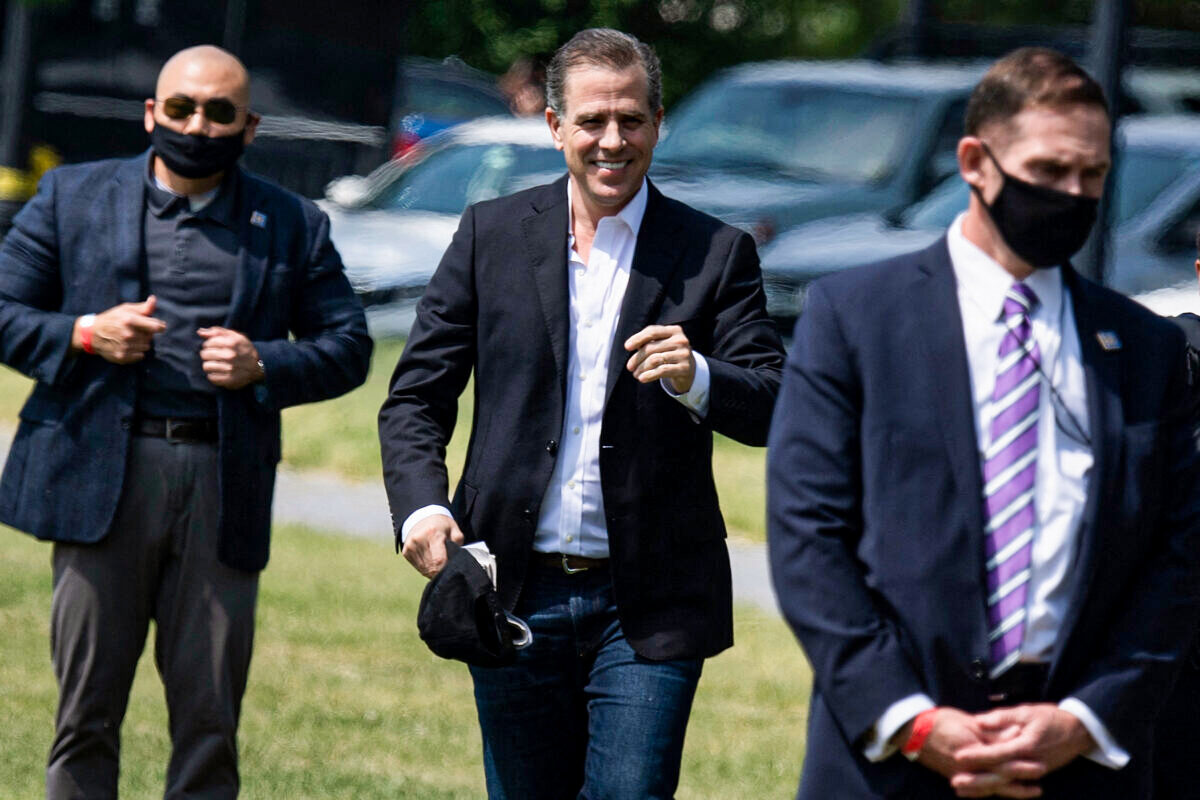 One of Hunter's business associates claims that Joe participated with Hunter and James Biden, Joe's younger brother, in one of the China-linked businesses called SinoHawk. The associate, Anthony Bobulinski, has text messages that he says show plans for 10 percent of that venture to be held by Hunter for Joe "the big guy" Biden.
In one of the deals, involving China's oil company CEFC, Hunter admitted that its chairman sent a 2.8 carat diamond to Hunter's hotel room. The 2017 gift was a "thank you" for a single dinner conversation. Hunter, a lawyer, agreed during that conversation to represent a CEFC affiliate, Patrick Ho, who the FBI ultimately investigated for bribery of heads of state in Africa.
Hunter negotiated almost $5 million in retainers and consulting fees. CEFC agreed to pay Hunter $100,000 a month, and to pay James $65,000 a month. Hunter reportedly requested keys to a shared office with CEFC in Washington for Joe, James, and a Chinese executive.
It is hard to imagine that Hunter and James would have these highly lucrative opportunities without Joe's support and political prominence.
The FBI arrested Ho at JFK airport a few months after Hunter agreed to represent him. Ho's first call seeking help was to James, who referred him to Hunter. In 2019, Ho was convicted of paying bribes amounting to millions of dollars to African leaders.
There has been next to no accountability of the Biden family's questionable China relations. Republicans, who won control of the House of Representatives in November, plan a major investigation.
The Trump, Bush, and Clinton families have also had links to China business. The failure of Congress to thoroughly investigate these cross-party sources of malign foreign influence is an indicator of the power of Beijing's enduring influence in Washington.
The Eric Swalwell Case
Congress should dig as deep as they can because China's influence affects not only the top rungs of presidential politics but all the way down to the local level.
The most prominent example is Congressman Eric Swalwell (D-Calif.), allegedly identified as a rising star by China's civilian intelligence agency, the Ministry of State Security (MSS), when he was just a city council member in a small Bay Area town. He and other U.S. politicians were caught in a money-honey trap that a suspected Chinese spy, Christine Fang, conducted from 2011 to 2015. Axios broke the story.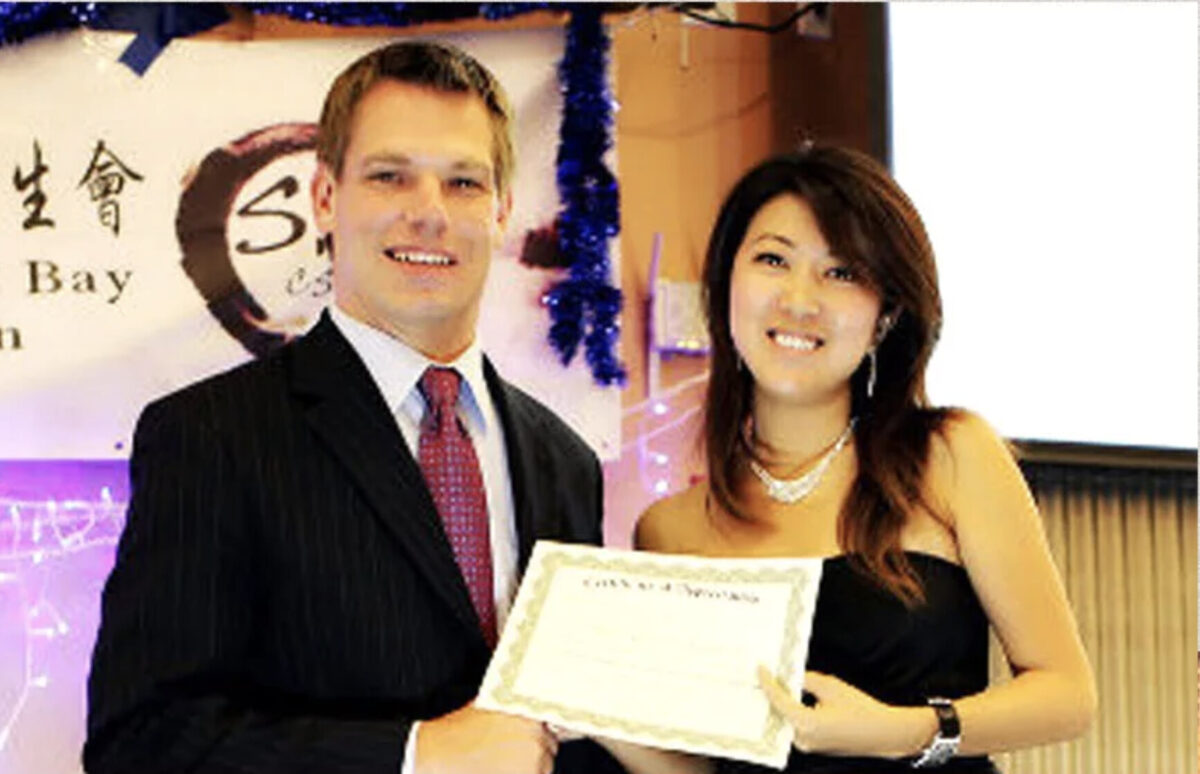 Fang first approached Swalwell when he was Dublin City council member in 2012. At the time, Fang was a student at a nearby university. She was also president of its Chinese Student Association and headed its chapter of the Asian Pacific Islander American Public Affairs (APAPA) group, which promotes Asian-American and Islander political involvement. She used the latter title in most of her politicking.
Of course, all U.S. citizens regardless of race should be encouraged to vote and get involved in politics. American democracy is strong because of its diversity, including the involvement of its Asian and Pacific Islander communities. But APAPA allowed a non-U.S. citizen of an adversary nation into a leadership position. If its website is any indication, it is biased towards communist China just as are many mainstream politicians.
China is mentioned on over 60 of its website pages. Only two mention Taiwan. None of its pages mention Uyghurs or the genocide against them. None mention the sensitive topics of Tibet or the Falun Gong. The bias is clear and the civil society conduit for China's intelligence services to use identity politics for its malign purposes should be addressed by Congress.
Chinese consulates around the world often have a decisive influence on who leads Chinese student associations abroad, so Fang's leadership position in her two student organizations may not have been entirely coincidental. Her real reason for being in the United States, according to U.S. officials quoted by Axios, was to influence U.S. politicians on China-related issues, and to gather sensitive political intelligence, including highly personal data about politicians that is otherwise unavailable to the public.
Fang's method for breaking into political circles was to invite politicians and business people to speak at her student events and there mingle with Chinese consulate officials. She exuded a sense of wealth, driving a white Mercedes and traveling to regional and national conferences, rallies, and at least one event held by the Chinese embassy in Washington.
She volunteered at political offices, and used her links to politicians to place possibly unwitting subagents with them as interns or staff, according to Axios. She helped with fundraising events and introduced donors to candidates.
Fang's strategy paralleled Chinese and Russian operations before and after. A successful MSS operation in the 2000s placed a staff member in House Speaker Dianne Feinstein's office. Another in the Bay Area sent local politicians to China on all-expenses-paid junkets. Russia uses a similar strategy, for example, Maria Butina's attempted infiltration of conservative groups, including the National Rifle Association, to influence the 2016 elections.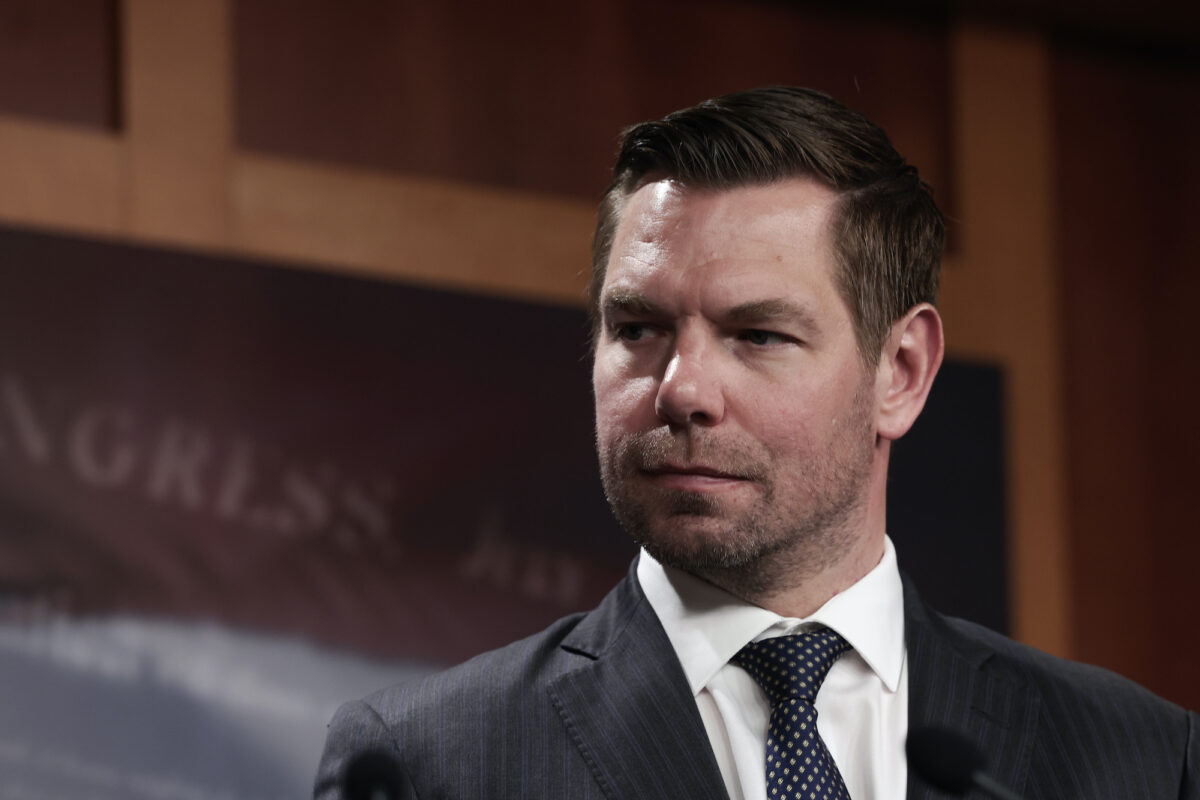 Fang reportedly volunteered her election fundraising for the politicians she sought to influence over the long term, hoping their careers would later take off. On at least two occasions, with Midwestern politicians, she allegedly engaged in romance, including "a sexual encounter with an Ohio mayor in a car that was under electronic FBI surveillance … the mayor asked why Fang was interested in him, [and] Fang told him she wanted to improve her English," according to a U.S. official quoted by Axios.
Swalwell was ultimately Fang's most successful mark. Elected to the House of Representatives in 2012, by 2015 he was appointed to the House Permanent Select Committee on Intelligence.
Fang acted as a fundraising "bundler" for Swalwell's 2014 re-election. She introduced donors to him and placed an intern in his Washington office. While Swalwell refuses to answer questions from the media about whether he had a sexual relationship with Fang, she was close enough to him to become Facebook friends with his father and brother.
In 2015, the FBI warned Swalwell about Fang, and he cut ties. She abruptly left the country, but there are reportedly many more like her.
Bottom Line: Remove Political Access for Adversaries
The bottom line requirement to defeat China's political influence in the United States should be tougher laws against foreign influence from adversary nations. That means no more Chinese state media ads in our newspapers. No more of Beijing's troll armies allowed on our social media. No more campaign donations, bundlers, or political family business with adversary-linked individuals and companies. Businesses and universities that rely on China-linked revenues should admit their conflict of interest and recuse themselves from lobbying for soft-on-China policies.
Loopholes in existing laws, around the world, must be closed. China finds it too easy, especially because of its economic heft, to influence global politics in a manner that will eventually lead to its own hegemony.
Views expressed in this article are the opinions of the author and do not necessarily reflect the views of The Epoch Times.