China Continues to Lock Up Activists in Psychiatric Facilities
CommentaryThe national mental health law—a reportedly much-heralded law in 2013—was supposed to put an end to a barbaric practice in China: the locking up of critics, petitioners, and the unwanted by police in psychiatric facilities better described as prisons from hell. A new report by NGO Safeguard Defenders shows the problem persists, and there's no protection for victims. "Ankang," meaning peace and good health in Chinese, has been used to describe a system where police can forcibly have people committed to institutions, most often without even an initial psychiatric evaluation performed. It started in the 1980s as special police-run custodial psychiatric facilities outside of the normal mental health system. Once inside, it is nearly impossible to leave. It persists to this day, even if the name has changed. Some victims languish inside for years without ever having any mental health issues—because the authorities found it a convenient way to make a problematic person go away. Inside, the victims go without even the most basic protections, unlike in detention facilities or prisons. The new report, mapping 109 institutions that have been used this way across 21 provinces, found that two-thirds of those locked up by police did not receive any initial psychiatric evaluation. Most victims identified were either dissidents or petitioners, a long-standing thorn in the side of local governments. Petitioners, often those from local townships or the countryside, take their grievances to Beijing and provincial capitals to fight a perceived injustice, often related to local governments stealing their land for a quick profit. They cause an embarrassment for the authorities. The same local governments employ a legion of agents to watch train stations, maintain offices in Beijing, and even so-called "black jails" in Beijing and elsewhere, where petitioners found are placed before being forcibly taken back to their hometowns. For those who refuse to give up, these Ankang facilities are the last resort. Unlike arresting and imprisoning, it leaves little paper trail, and the victim has no rights. Petitioner Wang Fang from Hubei Province holds a banner saying "Democracy, freedom, human rights, constitution" on a bus she was placed on by police in Beijing, on Dec. 4, 2014. It was China's newly established "Constitution Day," but thousands of aggrieved petitioners found little to celebrate. (New Tang Dynasty Television) Once locked up in an Ankang facility, there is little to no way for the victim to get out, no matter how healthy he or she may be. Doctors inside the facilities are forced to cooperate or do so willingly; the result is nonetheless the same. The report, to my surprise, shows just how severe violations inside the facility could be—ranging from forced medication to beatings, being strapped to beds for prolonged periods, electroshock therapy, and most victims are denied visits or contact with family and friends. For many, this goes on not for weeks or months, but years, and it's not unheard of for people to spend over a decade inside such facilities. In rarer instances, but accounting for almost 10 percent of cases identified, family members actually cooperated with police to have the victims committed against their will, despite them posing no danger to themselves or others. Dong Yaoqiong, a former real estate agent in Shanghai, live-streamed herself on Twitter on July 4, 2018, spraying ink on a propaganda poster bearing Xi Jinping's image. Dong was recently released after she was subjected to "compulsory treatment" in a psychiatric hospital for more than a year. (Screenshot from Dong's Twitter video) Dong Yaoqiong captured the world's attention after splashing ink on a propaganda poster of Chinese leader Xi Jinping. Deng Fuquan was a former soldier who petitioned against denied compensation for treatment of injuries incurred while serving in the People's Liberation Army. Song Zaimin issued public support for CCP critic Guo Wengui. Li Tiantian, a young girl, publically supported a professor who was punished for calling on his students to question official historical narratives set down by the CCP. All of them ended up in Ankang. Despite the mental health law, which supposedly made it clear that no one can be committed without a proper initial psychiatric evaluation, police can seemingly place people into psychiatric incarceration without ever having to bother with such, and victims, kept incommunicado once inside, have no way to appeal or fight such violation of the law. And one can assume, after the abuses, that the victims might even lose their will to fight even if they could. Your only way out is to get the authorities to let you out. Yet why would they, unless you give them everything they ask for, and possibly more? Ankang is a relic of a dark past and should have no place in China or elsewhere today. Ankang is better referred to as hell rather than peace and health. Views expressed in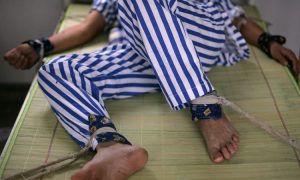 Commentary
The national mental health law—a reportedly much-heralded law in 2013—was supposed to put an end to a barbaric practice in China: the locking up of critics, petitioners, and the unwanted by police in psychiatric facilities better described as prisons from hell.
A new report by NGO Safeguard Defenders shows the problem persists, and there's no protection for victims.
"Ankang," meaning peace and good health in Chinese, has been used to describe a system where police can forcibly have people committed to institutions, most often without even an initial psychiatric evaluation performed. It started in the 1980s as special police-run custodial psychiatric facilities outside of the normal mental health system. Once inside, it is nearly impossible to leave. It persists to this day, even if the name has changed.
Some victims languish inside for years without ever having any mental health issues—because the authorities found it a convenient way to make a problematic person go away. Inside, the victims go without even the most basic protections, unlike in detention facilities or prisons.
The new report, mapping 109 institutions that have been used this way across 21 provinces, found that two-thirds of those locked up by police did not receive any initial psychiatric evaluation. Most victims identified were either dissidents or petitioners, a long-standing thorn in the side of local governments.
Petitioners, often those from local townships or the countryside, take their grievances to Beijing and provincial capitals to fight a perceived injustice, often related to local governments stealing their land for a quick profit. They cause an embarrassment for the authorities. The same local governments employ a legion of agents to watch train stations, maintain offices in Beijing, and even so-called "black jails" in Beijing and elsewhere, where petitioners found are placed before being forcibly taken back to their hometowns. For those who refuse to give up, these Ankang facilities are the last resort. Unlike arresting and imprisoning, it leaves little paper trail, and the victim has no rights.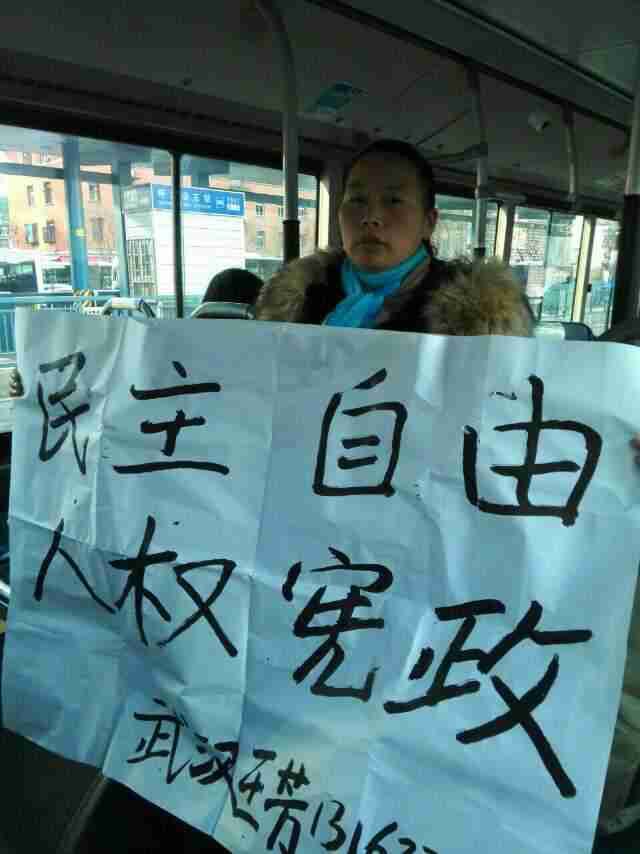 Once locked up in an Ankang facility, there is little to no way for the victim to get out, no matter how healthy he or she may be. Doctors inside the facilities are forced to cooperate or do so willingly; the result is nonetheless the same.
The report, to my surprise, shows just how severe violations inside the facility could be—ranging from forced medication to beatings, being strapped to beds for prolonged periods, electroshock therapy, and most victims are denied visits or contact with family and friends. For many, this goes on not for weeks or months, but years, and it's not unheard of for people to spend over a decade inside such facilities.
In rarer instances, but accounting for almost 10 percent of cases identified, family members actually cooperated with police to have the victims committed against their will, despite them posing no danger to themselves or others.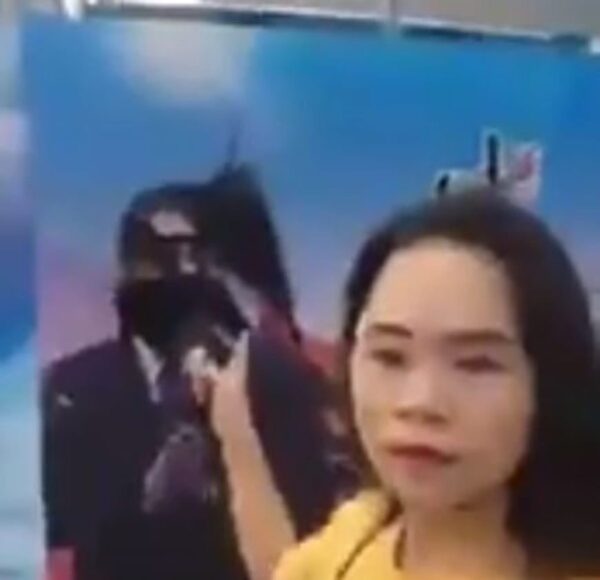 Dong Yaoqiong captured the world's attention after splashing ink on a propaganda poster of Chinese leader Xi Jinping. Deng Fuquan was a former soldier who petitioned against denied compensation for treatment of injuries incurred while serving in the People's Liberation Army. Song Zaimin issued public support for CCP critic Guo Wengui. Li Tiantian, a young girl, publically supported a professor who was punished for calling on his students to question official historical narratives set down by the CCP.
All of them ended up in Ankang.
Despite the mental health law, which supposedly made it clear that no one can be committed without a proper initial psychiatric evaluation, police can seemingly place people into psychiatric incarceration without ever having to bother with such, and victims, kept incommunicado once inside, have no way to appeal or fight such violation of the law. And one can assume, after the abuses, that the victims might even lose their will to fight even if they could.
Your only way out is to get the authorities to let you out. Yet why would they, unless you give them everything they ask for, and possibly more?
Ankang is a relic of a dark past and should have no place in China or elsewhere today. Ankang is better referred to as hell rather than peace and health.
Views expressed in this article are the opinions of the author and do not necessarily reflect the views of The Epoch Times.