CCP Would Trade China's Prosperity for Global Geopolitical Hegemony: Telecoms Industry Expert
In its quest for global hegemony, the Chinese Communist Party will not shy away from risking the wealth the Chinese people have accumulated over the last few decades, according to Jon Pelson, former chief convergence officer for British Telecom and author of the book 'Wireless Wars.' "Chairman Xi would give up his country's wealth and standard of living if he could trade it for geopolitical control over the rest of the world. If he could export his collectivism that he talks about as being the way for the rest of the world," Pelson said in an interview with NTD's "China in Focus" on March 9. The CCP regime set its 2023 gross domestic product (GDP) target at its lowest level in years during its two annual meetings—called lianghui, or "Two Sessions"—that started on March 4 and are scheduled to end on Monday. During the meetings—which involve the congregation of the National People's Congress (NPC), or China's rubber-stamp parliament, and the Chinese People's Political Consultative Conference (CPPCC), a political advisory body—China's economic growth (GDP) was set at about 5 percent, lower than what observers outside China had expected. Pelson said that in a rule-based, liberal international order, each country attempts to increase wealth and to raise living standards on the way to reaching various development indicators, such as lower child mortality, improved health care, and better education. However, the Chinese Communist Party does not cultivate a liberal view of the world. "It's a game of hegemony, they're looking for geopolitical power and influence. I don't want to say they don't care about the wealth of the country—it's a useful tool. But it's a means to an end," said Pelson. He said that even if certain people decry globalization and world trade, it's an important institution because it fosters cooperation and interdependencies, thus helping to prevent wars. The CCP's geopolitical agenda explains China's increasing aggression and disdain for international peace norms. "If your interdependencies grow with other countries, you're less likely to go to war. You're not going to bomb a factory that makes your own country's insulin. You're not going to blow up a steel mill, if that's where you're making your ships. And so this creates peace between countries," said Pelson. Chinese leader Xi Jinping (center, at foot of stairs) attends the opening of the first session of the 14th National People's Congress at The Great Hall of the People in Beijing, on March 5, 2023. (Lintao Zhang/Getty Images) Disillusioned Investors While the pace of China's economic growth continues to decrease, this week the regime announced a 7 percent increase in military spending, its second-highest expenditure in 5 years. Top economic portfolios are also being allotted to cadres loyal to CCP leader, Xi Jinping, but who have little overseas exposure. They are replacing an older generation who were considered reformists by the West. All of these developments are fomenting a growing mistrust of China among foreign investors, according to Pelson, and many companies don't want to continue their operations in China. He said Chinese regulators are unable to provide the predictability that investors need and, importantly, the transparency that they demand about regulators' decision-making. "Regulators in any market … even though they're supposed to keep an eye on the investors and the companies that are working in their markets, they also have to be sensitive to what the requirements and needs and expectations of those players are, or else they'll damage their own markets," said Pelson. In a free society, regulators have a high degree of accountability, he said. "In China, you've got government rulers—I don't want to call them leaders, but you've got rulers there who aren't used to the idea that, if they screw something up, they could be out on the street. And they could be shown the door by their own citizens and their own companies and investors," said Pelson. "So the idea of worrying about whether they're doing damage and having a consequence is kind of a foreign one. And you're seeing that with some of the decisions that this inner circle is making right now." Shipping containers are pictured at a port in Nanjing in eastern China's Jiangsu province, on Oct. 27, 2022. (Chinatopix via AP) Investment Moving Out 2022 was the second-worst year for China's economy since at least the 1970s—its GDP growth rate has continued to decline quarter by quarter since 2010, from 12.2 percent in the first quarter of 2010 to 6 percent in the fourth quarter of 2019. From 2021 to 2023, the "Government Work Report" issued by the CCP has set gradually lowered economic growth rate targets of 6 percent, 5.5 percent, and 5 percent, respectively. Pelson said that the consequence of all this is that investments are increasingly likely to be pulled out of China and moved to other countries such as India, Vietnam, and the Philippines. "India is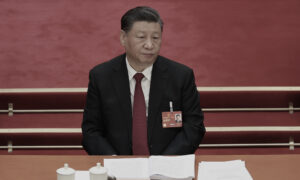 In its quest for global hegemony, the Chinese Communist Party will not shy away from risking the wealth the Chinese people have accumulated over the last few decades, according to Jon Pelson, former chief convergence officer for British Telecom and author of the book 'Wireless Wars.'
"Chairman Xi would give up his country's wealth and standard of living if he could trade it for geopolitical control over the rest of the world. If he could export his collectivism that he talks about as being the way for the rest of the world," Pelson said in an interview with NTD's "China in Focus" on March 9.
The CCP regime set its 2023 gross domestic product (GDP) target at its lowest level in years during its two annual meetings—called lianghui, or "Two Sessions"—that started on March 4 and are scheduled to end on Monday.
During the meetings—which involve the congregation of the National People's Congress (NPC), or China's rubber-stamp parliament, and the Chinese People's Political Consultative Conference (CPPCC), a political advisory body—China's economic growth (GDP) was set at about 5 percent, lower than what observers outside China had expected.
Pelson said that in a rule-based, liberal international order, each country attempts to increase wealth and to raise living standards on the way to reaching various development indicators, such as lower child mortality, improved health care, and better education. However, the Chinese Communist Party does not cultivate a liberal view of the world.
"It's a game of hegemony, they're looking for geopolitical power and influence. I don't want to say they don't care about the wealth of the country—it's a useful tool. But it's a means to an end," said Pelson.
He said that even if certain people decry globalization and world trade, it's an important institution because it fosters cooperation and interdependencies, thus helping to prevent wars. The CCP's geopolitical agenda explains China's increasing aggression and disdain for international peace norms.
"If your interdependencies grow with other countries, you're less likely to go to war. You're not going to bomb a factory that makes your own country's insulin. You're not going to blow up a steel mill, if that's where you're making your ships. And so this creates peace between countries," said Pelson.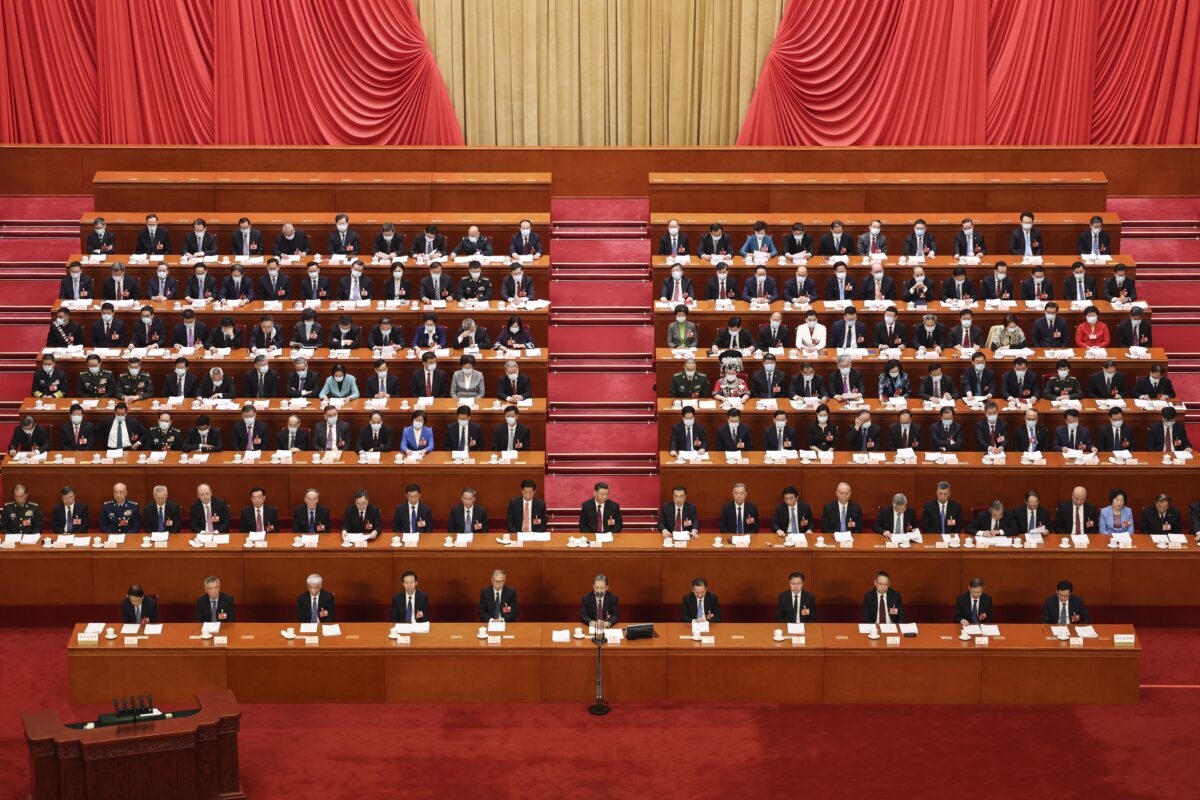 Disillusioned Investors
While the pace of China's economic growth continues to decrease, this week the regime announced a 7 percent increase in military spending, its second-highest expenditure in 5 years. Top economic portfolios are also being allotted to cadres loyal to CCP leader, Xi Jinping, but who have little overseas exposure. They are replacing an older generation who were considered reformists by the West.
All of these developments are fomenting a growing mistrust of China among foreign investors, according to Pelson, and many companies don't want to continue their operations in China.
He said Chinese regulators are unable to provide the predictability that investors need and, importantly, the transparency that they demand about regulators' decision-making.
"Regulators in any market … even though they're supposed to keep an eye on the investors and the companies that are working in their markets, they also have to be sensitive to what the requirements and needs and expectations of those players are, or else they'll damage their own markets," said Pelson.
In a free society, regulators have a high degree of accountability, he said.
"In China, you've got government rulers—I don't want to call them leaders, but you've got rulers there who aren't used to the idea that, if they screw something up, they could be out on the street. And they could be shown the door by their own citizens and their own companies and investors," said Pelson.
"So the idea of worrying about whether they're doing damage and having a consequence is kind of a foreign one. And you're seeing that with some of the decisions that this inner circle is making right now."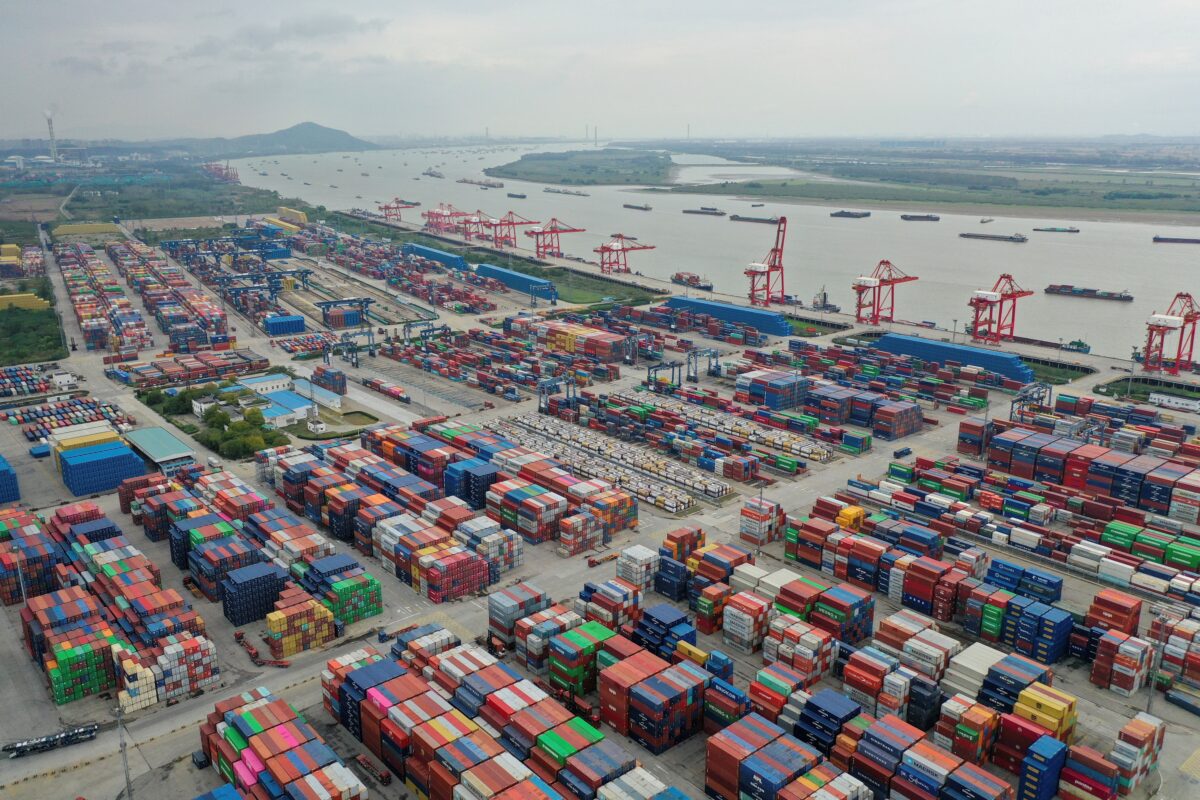 Investment Moving Out
2022 was the second-worst year for China's economy since at least the 1970s—its GDP growth rate has continued to decline quarter by quarter since 2010, from 12.2 percent in the first quarter of 2010 to 6 percent in the fourth quarter of 2019.
From 2021 to 2023, the "Government Work Report" issued by the CCP has set gradually lowered economic growth rate targets of 6 percent, 5.5 percent, and 5 percent, respectively.
Pelson said that the consequence of all this is that investments are increasingly likely to be pulled out of China and moved to other countries such as India, Vietnam, and the Philippines.
"India is finally waking up to this opportunity. You've got a country that's bigger in population than China. It has an educated, English-speaking population, which maybe isn't important for everyone in the world, but it is certainly [important] for American investors. And English is still really the world's business language," he said.
There are still a lot of Indians who are yet to enter the democratic country's middle class and they want jobs in electronics, assembly factories, or industries—opportunities that are more closely associated with the early steps of modern industrialization, according to Pelson.
"Of course, you have Vietnam, which is eager to take this on, you have the Philippines. And for the most part, these are countries that do not have tight, close relationships with China. I think they'd love nothing more than to start pulling some of that off of their plate and getting it onto their own," he said.
Alex Wu contributed to this report.