ZTE Whistleblower Who Defied the CCP: 'Be Careful What You Wish For'
As an ambitious young lawyer, Ashley Yablon wanted nothing more than to become the general counsel for a large corporation, so when presented with his "dream job" opportunity by the Chinese telecom company ZTE, he took it, no questions asked.However, when he eventually realized that his dream job came at a price he wasn't willing to pay—his loyalty to his country—the dream quickly became a nightmare. "I don't think I'll ever feel safe," advised Yablon, who authored the book "Standing Up to China: How a Whistleblower Risked Everything for His Country" after blowing the whistle on ZTE's schemes for circumventing U.S. export laws. In an interview for Epoch TV's "American Thought Leaders" program aired on Dec. 15, Yablon recounted the story of how he came to defy the Chinese company, and by extension, the Chinese Communist Party. People walk past a ZTE Corp. booth at the Mobile World Congress (MWC) in Shanghai, China, on Feb. 23, 2021. (Aly Song/Reuters) Blind Ambition Yablon began working at ZTE in October 2011, after having spent years "rounding out his toolbelt" at various law firms and working his way up the corporate ladder. "At a law firm, you're practicing one type of law, but you have many clients," he noted. "As a general counsel, you have one client, but you're practicing many types of law. And that interested me—more assisting business versus working at a law firm and just billing business." Prior to landing the role of general counsel at ZTE, Yablon worked at McAfee, an antivirus software company, and then Huawei, another Chinese telecom company. "I thought, 'What an unbelievable opportunity. Here's a multibillion-dollar international company, and I'm assistant general counsel,'" he explained. "So, I had no idea what I was stepping into working at Huawei, but quickly learned the difference between American culture and Eastern culture, or specifically, Chinese culture." One of those differences, Yablon added, was that the Chinese appeared to view the concept of morality through a different lens. Recalling an instance at Huawei where one of his Chinese national coworkers, another attorney, insisted that obeying the law was "just a suggestion," he explained: "We have a moral compass, or we believe that things are immoral. They don't see it that way. And it's not that they're immoral people, but it's that they don't look at business or decisions like that in the same way that we do here in the West." In hindsight, Yablon said that incident should have served as a "red flag" as to what he was getting himself into, but he was blinded by his own career goals. "It made me question," he noted, "but it didn't make me stop in my hubris or desire to want to work my way up to be the general counsel." A logo sits illuminated outside the Huawei booth at the SK telecom booth on day 1 of the GSMA Mobile World Congress in Barcelona on Feb. 28, 2022. (David Ramos/Getty Images) Risky Business However, at ZTE, it didn't take long for Yablon to realize that the company was under investigation by the House of Representatives as a potential threat to national security, and when a contract between the company and Iran was leaked, the risks of the job became clearer. "An article came out in Reuters magazine where they got a copy of a contract between ZTE and the country of Iran, and ZTE was selling hundreds of millions of dollars of spying technology," he recalled. "The problem was that they were using U.S. component parts to do that." As Yablon found out, ZTE was using shell companies to buy up U.S. component parts, directing them back to China, and from there selling them to Iran. Due to U.S. government sanctions against Iran, the exportation of any goods to that country is prohibited under U.S. law. After ZTE's contract with Iran was leaked, Yablon said he was allowed just 15 minutes to review what was in the document and assess any potential damage it could do. "I saw a section of the contract that was titled 'How We Will Get Around U.S. Export Laws,' and it laid out all the shell companies, it described what each one would do, and I nearly fell out of my chair when I saw that," he recalled. "And I knew that I needed to do something." Risking It All Yablon advised his employer to comply with the U.S. government's investigation, but he later learned that the company had decided upon another course of action. "They wanted to lie," he said. "And they wanted me to be the scapegoat for them to say that they were not doing anything illegal. That's when I became what is known as a whistleblower and had to go to the FBI and explain what was going on." Yablon provided the FBI with a 32-page affidavit exposing the company's scheme of circumventing U.S. export laws to sell to embargoed countries. That document was later leaked to the press, exposing Yablon as a whistleblower and putting his and his wife's lives in grave danger, given that, according to the attorney, ZTE is effectively run by the communist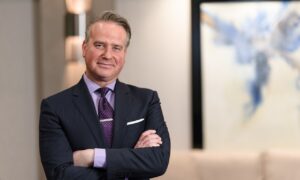 As an ambitious young lawyer, Ashley Yablon wanted nothing more than to become the general counsel for a large corporation, so when presented with his "dream job" opportunity by the Chinese telecom company ZTE, he took it, no questions asked.
However, when he eventually realized that his dream job came at a price he wasn't willing to pay—his loyalty to his country—the dream quickly became a nightmare.
"I don't think I'll ever feel safe," advised Yablon, who authored the book "Standing Up to China: How a Whistleblower Risked Everything for His Country" after blowing the whistle on ZTE's schemes for circumventing U.S. export laws.
In an interview for Epoch TV's "American Thought Leaders" program aired on Dec. 15, Yablon recounted the story of how he came to defy the Chinese company, and by extension, the Chinese Communist Party.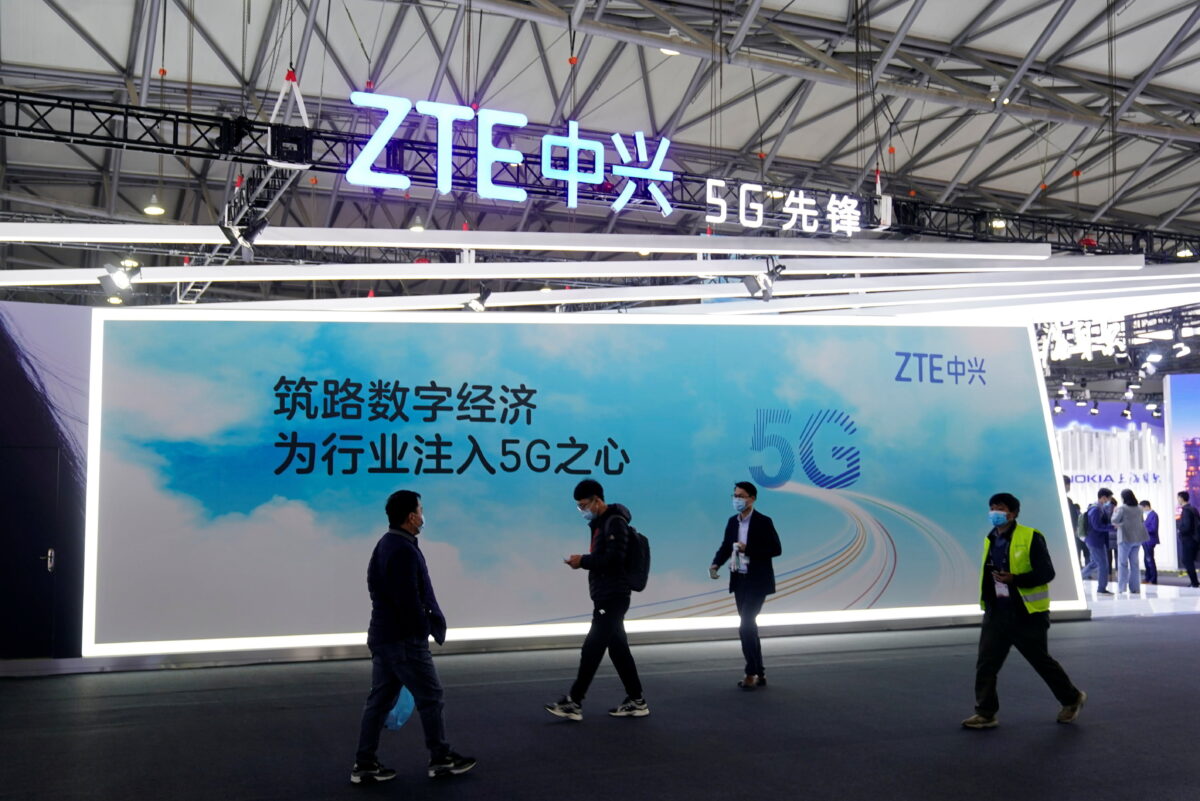 Blind Ambition
Yablon began working at ZTE in October 2011, after having spent years "rounding out his toolbelt" at various law firms and working his way up the corporate ladder.
"At a law firm, you're practicing one type of law, but you have many clients," he noted. "As a general counsel, you have one client, but you're practicing many types of law. And that interested me—more assisting business versus working at a law firm and just billing business."
Prior to landing the role of general counsel at ZTE, Yablon worked at McAfee, an antivirus software company, and then Huawei, another Chinese telecom company.
"I thought, 'What an unbelievable opportunity. Here's a multibillion-dollar international company, and I'm assistant general counsel,'" he explained. "So, I had no idea what I was stepping into working at Huawei, but quickly learned the difference between American culture and Eastern culture, or specifically, Chinese culture."
One of those differences, Yablon added, was that the Chinese appeared to view the concept of morality through a different lens.
Recalling an instance at Huawei where one of his Chinese national coworkers, another attorney, insisted that obeying the law was "just a suggestion," he explained: "We have a moral compass, or we believe that things are immoral. They don't see it that way. And it's not that they're immoral people, but it's that they don't look at business or decisions like that in the same way that we do here in the West."
In hindsight, Yablon said that incident should have served as a "red flag" as to what he was getting himself into, but he was blinded by his own career goals.
"It made me question," he noted, "but it didn't make me stop in my hubris or desire to want to work my way up to be the general counsel."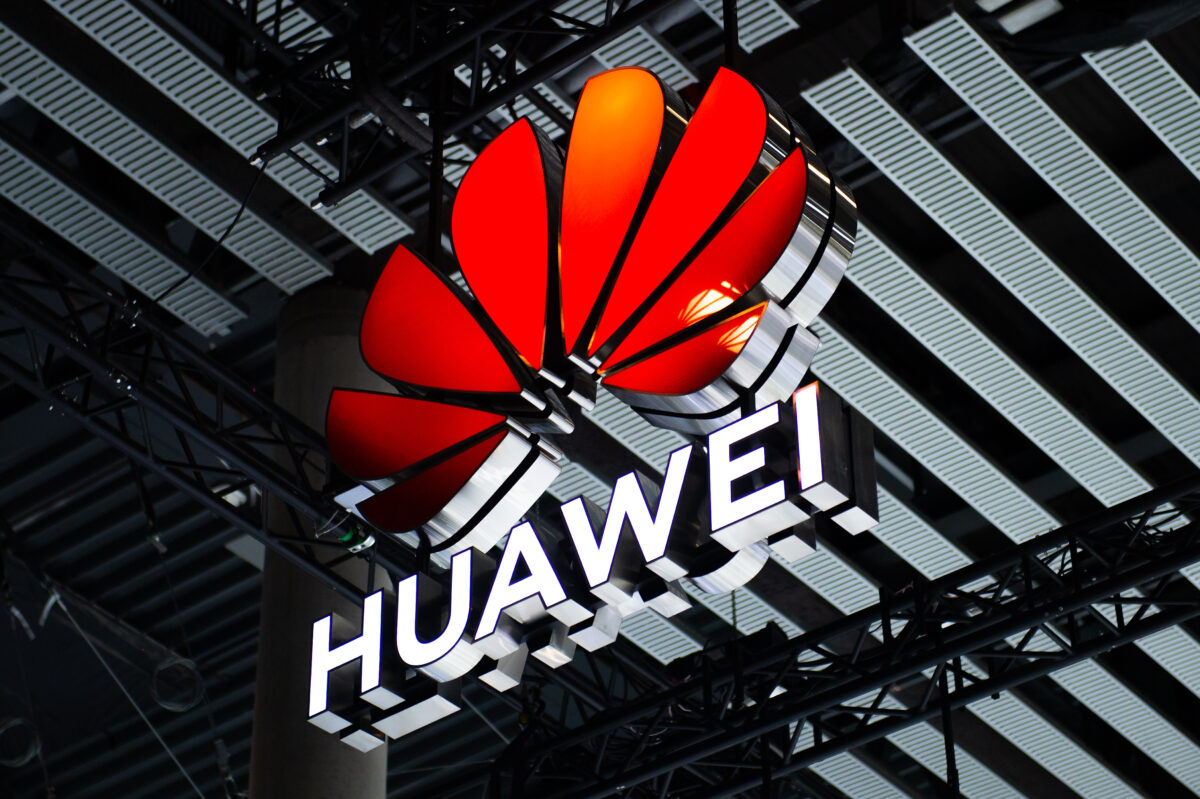 Risky Business
However, at ZTE, it didn't take long for Yablon to realize that the company was under investigation by the House of Representatives as a potential threat to national security, and when a contract between the company and Iran was leaked, the risks of the job became clearer.
"An article came out in Reuters magazine where they got a copy of a contract between ZTE and the country of Iran, and ZTE was selling hundreds of millions of dollars of spying technology," he recalled. "The problem was that they were using U.S. component parts to do that."
As Yablon found out, ZTE was using shell companies to buy up U.S. component parts, directing them back to China, and from there selling them to Iran.
Due to U.S. government sanctions against Iran, the exportation of any goods to that country is prohibited under U.S. law.
After ZTE's contract with Iran was leaked, Yablon said he was allowed just 15 minutes to review what was in the document and assess any potential damage it could do.
"I saw a section of the contract that was titled 'How We Will Get Around U.S. Export Laws,' and it laid out all the shell companies, it described what each one would do, and I nearly fell out of my chair when I saw that," he recalled. "And I knew that I needed to do something."
Risking It All
Yablon advised his employer to comply with the U.S. government's investigation, but he later learned that the company had decided upon another course of action.
"They wanted to lie," he said. "And they wanted me to be the scapegoat for them to say that they were not doing anything illegal. That's when I became what is known as a whistleblower and had to go to the FBI and explain what was going on."
Yablon provided the FBI with a 32-page affidavit exposing the company's scheme of circumventing U.S. export laws to sell to embargoed countries. That document was later leaked to the press, exposing Yablon as a whistleblower and putting his and his wife's lives in grave danger, given that, according to the attorney, ZTE is effectively run by the communist Chinese regime.
"My wife and I were sitting at our computer, just hitting the refresh button waiting and waiting for that article to come out because I knew my life would never be the same after that," he recalled. "And certainly, that's what happened. The moment that hit, we jumped up. My wife said to me, 'We have 30 minutes to get out of this house or we're going to get killed.' And that's what we believed."
And although they were able to go into hiding for the short term, Yablon was later forced to return to work at ZTE to preserve his employment claims against the company. On his first day back at work, he returned to his office to find the door covered in police tape and a single message written on his whiteboard: "DIE!!!"
Further describing incidents where he and his wife were followed by Chinese nationals, Yablon added that he also received several death threats from his employer.
"They're saying, from ZTE, 'We, ZTE, are going to kill you. We're going to kill your family. We're going to kill your children. We're going to kill your children's children. And it went on and on," he said.
In 2017, ZTE and the U.S. government reached a settlement in which the telecom company pleaded guilty to conspiring to violate the International Emergency Economic Powers Act by illegally shipping items of U.S. origin to Iran, as well as obstruction of justice and making a material false statement.
In total, the company paid approximately $1.2 billion in fines and penalties.
Additionally, on Nov. 25, the Federal Communications Commission adopted new rules prohibiting the import or sale of Chinese communications equipment that is considered to pose a national security risk, including those from ZTE and Huawei.
Meanwhile, for Yablon, the impact of being outed as a whistleblower was also career-altering. For more than two years, he struggled to find another job, eventually finding one with the help of a former ZTE coworker. Now, he offers legal guidance to companies to assist with compliance.
As for the lessons he's learned, he noted: "Obviously, ambition is great, and it's what fuels all of us. But left unchecked, it can be disastrous. So, I think, theme one is, be careful what you wish for because you just might get it. And the second theme, I think, is how far will you go to do the right thing?"
Adding that he felt he had "passed the test," Yablon said: "I risked not only my job—I risked my career. I risked all my finances. But most importantly, I risked my own life."
The Epoch Times has reached out to ZTE for comment.