Xi's Third Term: More Policy Failures for the CCP
Beijing clumsily turns New Delhi into a formidable geopolitical and economic rival that threatens China's dream of global hegemonyCommentary As the Xi Jinping era continues in China with an unprecedented third term, no doubt the Chinese Communist Party (CCP) will celebrate his top achievements over the past decade. The list is short. CCP Victories in the Xi Era Those victories include crushing Hong Kong's democracy, purging rivals through anti-corruption campaigns, and strangling speech, technology and entrepreneurship while expanding the slave labor ranks with millions of Uyghurs. There's also forced organ harvesting from political prisoners, religious persecution, and, of course, hosting the 2022 Olympic Games. The most unforgettable triumph, however, is "Xi Jinping Thought" becoming a part of the Party's constitution like Mao Zedong's before him. As for the very near future, bullying Taiwan into submission is on the CCP's agenda. CCP Failures Multiply But it hasn't all been fun and games in China, especially recently. The COVID-19 pandemic, which many believe originated from the Wuhan lab in 2019, killed millions of people and destroyed jobs and businesses worldwide. The CCP's "zero-COVID" lockdown policy continues to stifle economic growth and activity for millions of people while driving foreign manufacturers out of the country. Thus, China's GDP continues to fall, as do the prospects for a recovery in the near future. Those economic woes include the collapse of its real estate development sector. Evergrande's spiraling debt, and the mass demolition of apartment towers where no one wants to live, are symbolic of a bankrupt industry, as tens of millions of investors face losses of $130 billion. The real estate collapse is also threatening what's left of China's financial sector. What's more, an unaffordable demographic contraction is looming, while much of the country's disillusioned young people see no point in working, planning, or procreating for the future. Unfinished apartment buildings stand at a residential complex developed by Jiadengbao Real Estate in Guilin, Guangxi Zhuang region, China, on Sept. 17, 2022. (Eduardo Baptista/Reuters) Alienating the Rest of the World But the CCP's vast catalog of failures doesn't end at the water's edge. Beijing has successfully alienated most developed countries, including the United States, the United Kingdom, the European Union, Australia, Japan, South Korea, and the Philippines. This widespread negative view of China results from the pandemic and its long record of adversarial trading practices—in direct contrast to the positive views held by most just a few years earlier. Beijing's treatment of Hong Kong and the Uyghurs adds to European anti-China sentiment. It has only deepened their negative view of Beijing. Turning India Into an Enemy But the CCP's greatest geopolitical policy failure is its inability to maintain good relations with India, a nuclear-armed nation of over 1.4 billion people with a GDP growth rate of over 7 percent. The strategic costs of doing so could be high. In fact, the bloody border battles started by China have turned its biggest neighbor into an enemy that's now more strategically and economically aligned with the West. That doesn't mean that India's leaders can ignore the geographic realities of the region. Russia and China are permanent neighbors. New Delhi knows it must play a balancing act between the superpowers to maintain its own sense of strategic independence and relatively stable relations with Russia and China. India also knows there is no advantage in creating two active regional adversaries instead of just one, given that China is its biggest security threat. New Delhi has little or nothing to gain from antagonizing Moscow as it's fighting–and perhaps losing­–its war in Ukraine. Besides, New Delhi has ongoing weapons deals and cheap oil import deals with Moscow, as well as strategic investments in eastern Russia. Even so, India's security relationship with the United States has grown rapidly over the last 15 years. For these reasons, India participated in the Vostok 2022 multilateral military exercises with Russia, China, and other countries. Notably, however, India refused to join the maritime exercises in deference to Japan's objections to those exercises being held near Japan's southern islands. India has successfully managed to keep in Russia's good graces while rejecting China as it turns toward the United States, fulfilling Beijing's worst fears. Indian Prime Minister Narendra Modi (L) shakes hands with Chinese leader Xi Jinping (R) in Hangzhou, China, on Sept. 4, 2016. (Wang Zhou/Pool/Getty Images) Undercutting Its Own Strategies A recent policy paper from the think tank Stimson Center concluded that the impact of U.S.-India economic cooperation could mean "big trouble" for China in the strategic military and economic realms. Many of China's own strategists agree. What was gained by the C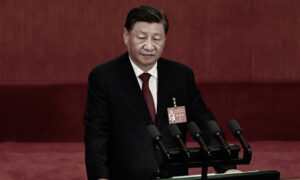 Beijing clumsily turns New Delhi into a formidable geopolitical and economic rival that threatens China's dream of global hegemony
Commentary
As the Xi Jinping era continues in China with an unprecedented third term, no doubt the Chinese Communist Party (CCP) will celebrate his top achievements over the past decade.
The list is short.
CCP Victories in the Xi Era
Those victories include crushing Hong Kong's democracy, purging rivals through anti-corruption campaigns, and strangling speech, technology and entrepreneurship while expanding the slave labor ranks with millions of Uyghurs. There's also forced organ harvesting from political prisoners, religious persecution, and, of course, hosting the 2022 Olympic Games. The most unforgettable triumph, however, is "Xi Jinping Thought" becoming a part of the Party's constitution like Mao Zedong's before him.
As for the very near future, bullying Taiwan into submission is on the CCP's agenda.
CCP Failures Multiply
But it hasn't all been fun and games in China, especially recently. The COVID-19 pandemic, which many believe originated from the Wuhan lab in 2019, killed millions of people and destroyed jobs and businesses worldwide. The CCP's "zero-COVID" lockdown policy continues to stifle economic growth and activity for millions of people while driving foreign manufacturers out of the country. Thus, China's GDP continues to fall, as do the prospects for a recovery in the near future.
Those economic woes include the collapse of its real estate development sector. Evergrande's spiraling debt, and the mass demolition of apartment towers where no one wants to live, are symbolic of a bankrupt industry, as tens of millions of investors face losses of $130 billion.
The real estate collapse is also threatening what's left of China's financial sector. What's more, an unaffordable demographic contraction is looming, while much of the country's disillusioned young people see no point in working, planning, or procreating for the future.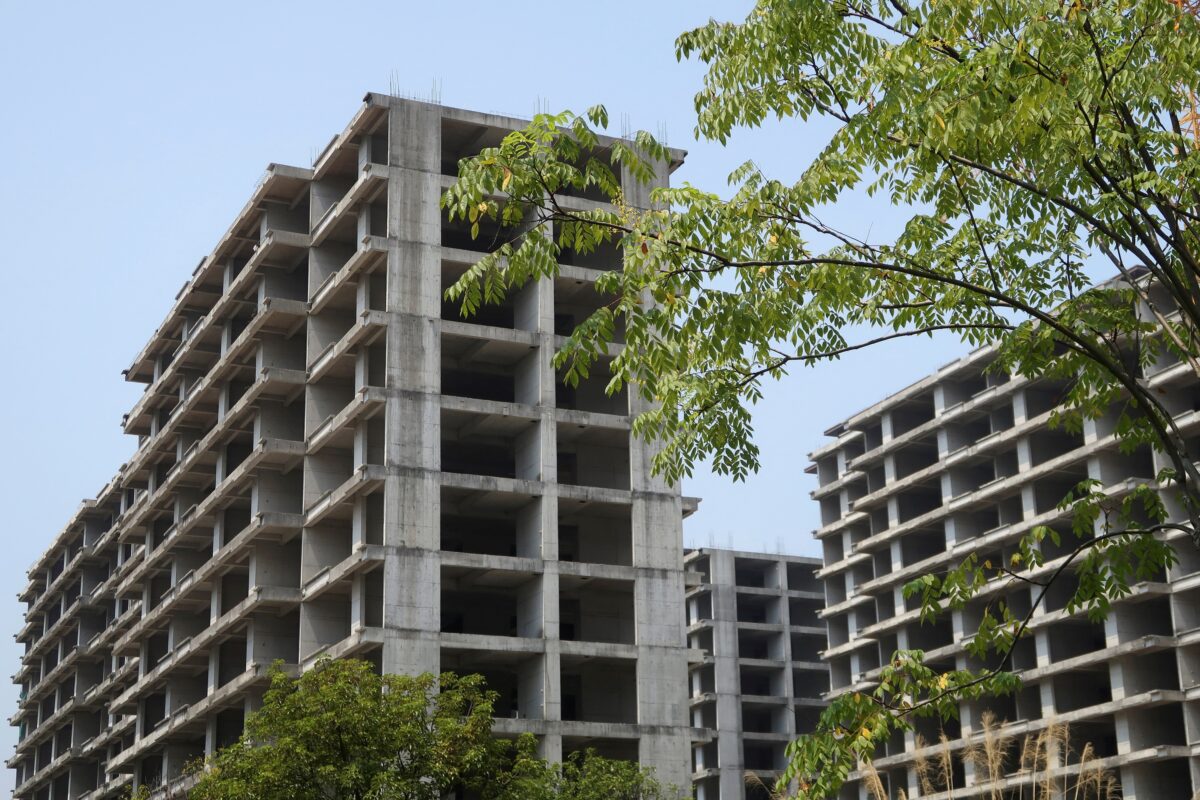 Alienating the Rest of the World
But the CCP's vast catalog of failures doesn't end at the water's edge. Beijing has successfully alienated most developed countries, including the United States, the United Kingdom, the European Union, Australia, Japan, South Korea, and the Philippines.
This widespread negative view of China results from the pandemic and its long record of adversarial trading practices—in direct contrast to the positive views held by most just a few years earlier. Beijing's treatment of Hong Kong and the Uyghurs adds to European anti-China sentiment. It has only deepened their negative view of Beijing.
Turning India Into an Enemy
But the CCP's greatest geopolitical policy failure is its inability to maintain good relations with India, a nuclear-armed nation of over 1.4 billion people with a GDP growth rate of over 7 percent. The strategic costs of doing so could be high. In fact, the bloody border battles started by China have turned its biggest neighbor into an enemy that's now more strategically and economically aligned with the West.
That doesn't mean that India's leaders can ignore the geographic realities of the region. Russia and China are permanent neighbors. New Delhi knows it must play a balancing act between the superpowers to maintain its own sense of strategic independence and relatively stable relations with Russia and China. India also knows there is no advantage in creating two active regional adversaries instead of just one, given that China is its biggest security threat.
New Delhi has little or nothing to gain from antagonizing Moscow as it's fighting–and perhaps losing­–its war in Ukraine. Besides, New Delhi has ongoing weapons deals and cheap oil import deals with Moscow, as well as strategic investments in eastern Russia. Even so, India's security relationship with the United States has grown rapidly over the last 15 years.
For these reasons, India participated in the Vostok 2022 multilateral military exercises with Russia, China, and other countries. Notably, however, India refused to join the maritime exercises in deference to Japan's objections to those exercises being held near Japan's southern islands.
India has successfully managed to keep in Russia's good graces while rejecting China as it turns toward the United States, fulfilling Beijing's worst fears.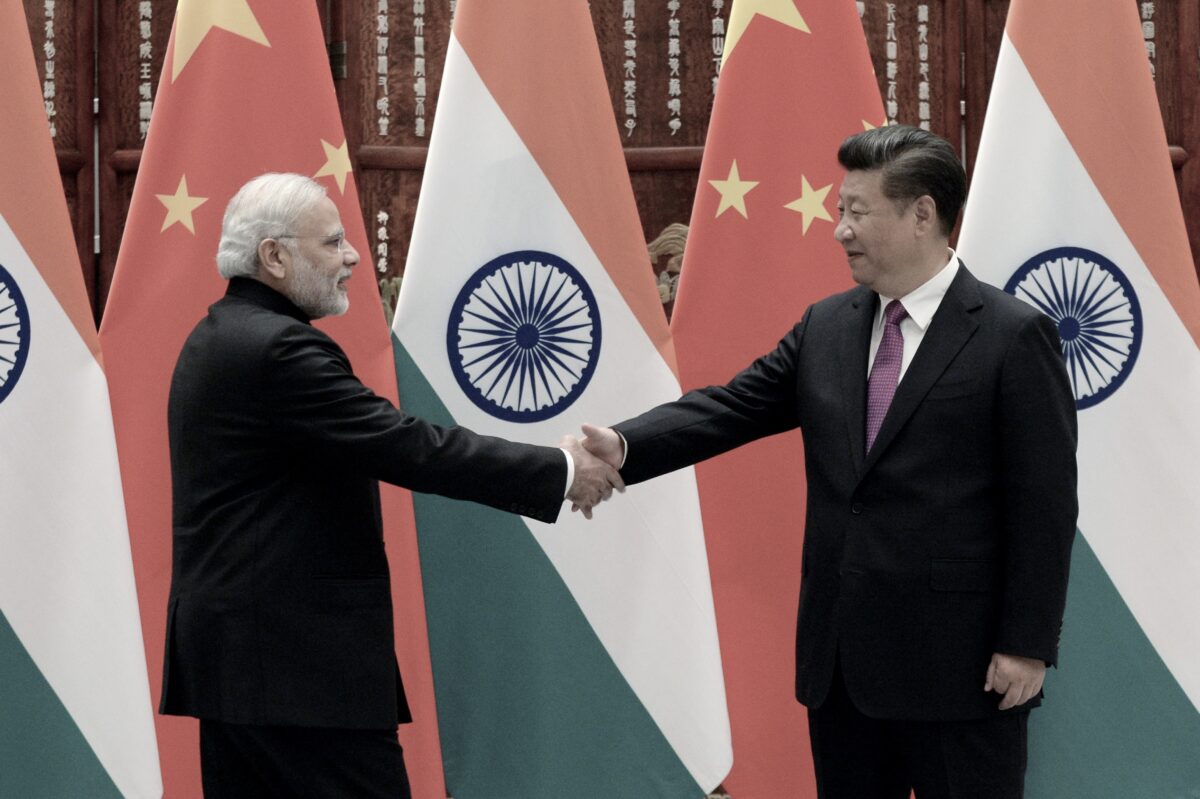 Undercutting Its Own Strategies
A recent policy paper from the think tank Stimson Center concluded that the impact of U.S.-India economic cooperation could mean "big trouble" for China in the strategic military and economic realms. Many of China's own strategists agree.
What was gained by the CCP attacking the border and reversing 45 years of progress in bilateral relations?
Nothing except undercutting at least two of Beijing's strategies concerning its relationship with New Delhi. The first, the Major Power Diplomacy strategy, involved Beijing offering non-core economic incentives and concessions to attract India into China's geopolitical orbit. It would have also potentially made it a key partner in Beijing's Belt and Road Initiative (BRI, also known as "One Belt, One Road").
The idea behind the second, Beijing's Neighborhood Strategy, was to force New Delhi to accept China's hegemonic role in the region and acknowledge its "national superiority." That sense of superiority is insulting to India and comes from a fable that portrays China as a once-global hegemon in the distant past, a role it thinks is rightfully theirs. At the same time, India plays a key role in the U.S. Indo-Pacific strategy to counter China.
But both of the CCP's India strategies vanished when China took advantage of the pandemic to move its forces into the disputed Himalayan border territories. In fact, China's actions only succeeded in driving India's strategic shift to the West.
That was unwise.
India Wants to Decouple From China
Why should it see China as "superior" when every serious technological and economic development came from outside China? Besides, it's likely that in the next decade or less, India will overtake Japan to become the world's third-largest economy on its way to becoming a superpower.
In that light, we've seen the reemergence of the Quad, a coalition comprised of India, Japan, Australia, and the United States that began in 2007 and intensified in 2017 in the face of communist China's aspirations to dominate both the Asia-Pacific and the Indo-Pacific regions.
The attack in 2020 solidified New Delhi's commitment to the Quad military alliance to counter China's threat to India and the region. India knows that "China would like to see India slotted into a subordinate role in an Asia dominated by itself," according to the Financial Times.
Clearly, India will resist such an order in Asia and thwart China's dream of unchallenged hegemony.
One-Man Rule Proves to Be Destabilizing
Such a massive policy failure begs the question of how the CCP leadership could make such an obvious yet critical blunder.
The answer to that question lies in the fact that the CCP and the entire nation have been reduced to one-man rule, which often results in catastrophic policies based on a single, distorted view of reality. Purging political competitors drives a groupthink mentality, where only those who agree with the leader are allowed to participate in the policymaking process.
Moreover, political thought patterns in dictatorships make the leadership unable to tolerate opposing views, domestic or foreign. That sense of threat is too often expressed with disdain and suppression. In short, the CCP is driven by the singular arrogance of one leading a political machine that assumes it can treat its neighbors the same way it treats its own people.
History is clear: that kind of thinking leads to very big trouble for everyone.
Views expressed in this article are the opinions of the author and do not necessarily reflect the views of The Epoch Times.