Xi's 'Dismissive' Demeanour Toward Trudeau a Result of Weakness on China Policy, National Security: Senator
Tory lawmakers call on Ottawa to take stronger stance against CCP following Xi-Trudeau confrontationChinese leader Xi Jinping's "dismissive" behaviour toward Prime Minister Justin Trudeau at the G20 summit is a result of the Liberal government's failure to treat national security issues seriously, says Conservative Senator Leo Housakos. Other Tory lawmakers are calling for stronger actions to address Beijing's interference in Canada. At the sidelines of the G20 conference on Nov. 16, Xi confronted Trudeau, saying he shouldn't have "leaked" their earlier discussion to the media. In a widely circulated video Xi was seen reprimanding Trudeau, saying through an interpreter that "That's not how, the way the conversation was conducted." "If there is sincerity on your part…" Xi continued, finishing the sentence without translation, saying in Chinese that "we will proceed with mutual respect, otherwise it is hard to say what will happen"—a remark that experts interpreted as threatening. Housakos said Xi's demeanour towards Trudeau was "completely dismissive," and considering his position as prime minister, Xi was also "dismissive of Canada." "The reason why [Xi] can get away with being so dismissive is because Mr. Trudeau has been impotent when it comes to defending security rights, security issues here in Canada, and he continues to bow at the knees of this Chinese authoritarian dictator," Housakos told The Epoch Times. "So when the prime minister of a G7 country continues to be weak and meek in dealing with communist China, obviously it emboldens Mr. Xi and the communist regime—and they know they can say anything, and do anything." Reaction From MPs Several Conservative MPs have called for stronger actions against Beijing in reaction to the Xi-Trudeau confrontation. Michael Chong, the Conservative's foreign affairs critic, told reporters on Nov. 16 that rather than simply raising the issue of Chinese interference with Xi, the Liberal government needs to take concrete actions to curb such activities, such as identifying the 11 federal candidates who allegedly received funding from Beijing in the 2019 federal election. "What's more important is for us in Canada to take action to counter Beijing's meddling in our democracy, but we can't take action unless we know who the 11 candidates are. Are they members of the House of Commons? Are they currently sitting in party caucuses? Are they planning on running in the next federal election?" Chong said. "We need to know so we can take charge of our own House here and prevent these things from happening again, and that's the problem with [Trudeau] confining this issue to a private conversation with President Xi." A Chinese state-media outlet lists this single-storey commercial building in Markham, Ont., as one of three unofficial overseas Chinese police stations in Canada. Human rights NGO Safeguard Defenders said the outposts in the Greater Toronto Area are part of the first batch of Fuzhou overseas police service stations. (Michelle Hu/The Epoch Times) Tory MP Michael Cooper expressed concerns about the increasing evidence of Chinese interference in Canada, pointing to reports of three unofficial Chinese police stations operating in Toronto, and the investigations involving the virus transfers from Canada's top security laboratory to the Wuhan Institute of Virology in China in 2019. "Prime Minister Trudeau has been consistently weak on communist China," Cooper told The Epoch Times. "Only now the Prime Minister is acknowledging that there are serious issues of efforts by the Chinese Communist regime to subvert Canadian democracy," he added. "Prime Minister Trudeau should have raised these concerns. He should have done it a long time ago. I'm glad he finally did it. But what I'm more concerned about is what steps is he taking to stop this interference, to protect Canadian sovereignty, to protect our elections and our democracy?" Conservative MP Dan Albas also echoed his parliamentary colleagues, asking why the prime minister didn't take any action after learning in January of 11 federal candidates being funded by Beijing. Lots of discussion on this incident. The bigger question is given that we have now learned PM Trudeau was briefed back in January on 11 potential candidates being foreign funded why did absolutely nothing happen until one week after Global News broke this alarming news? https://t.co/uep1wCEt8Z — Dan Albas MP (@DanAlbas) November 16, 2022 "The bigger question is given that we have now learned PM Trudeau was briefed back in January on 11 potential candidates being foreign funded why did absolutely nothing happen until one week after Global News broke this alarming news?" Albas wrote on social media. On Nov. 17, International Trade Minister Mary Ng said in a release that Canada will maintain a respectful dialogue with China even as she warned the relationship between the countries has changed. Ng, who accompanied Trudeau to the Asi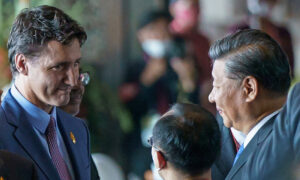 Tory lawmakers call on Ottawa to take stronger stance against CCP following Xi-Trudeau confrontation
Chinese leader Xi Jinping's "dismissive" behaviour toward Prime Minister Justin Trudeau at the G20 summit is a result of the Liberal government's failure to treat national security issues seriously, says Conservative Senator Leo Housakos. Other Tory lawmakers are calling for stronger actions to address Beijing's interference in Canada.
At the sidelines of the G20 conference on Nov. 16, Xi confronted Trudeau, saying he shouldn't have "leaked" their earlier discussion to the media. In a widely circulated video Xi was seen reprimanding Trudeau, saying through an interpreter that "That's not how, the way the conversation was conducted."
"If there is sincerity on your part…" Xi continued, finishing the sentence without translation, saying in Chinese that "we will proceed with mutual respect, otherwise it is hard to say what will happen"—a remark that experts interpreted as threatening.
Housakos said Xi's demeanour towards Trudeau was "completely dismissive," and considering his position as prime minister, Xi was also "dismissive of Canada."
"The reason why [Xi] can get away with being so dismissive is because Mr. Trudeau has been impotent when it comes to defending security rights, security issues here in Canada, and he continues to bow at the knees of this Chinese authoritarian dictator," Housakos told The Epoch Times.
"So when the prime minister of a G7 country continues to be weak and meek in dealing with communist China, obviously it emboldens Mr. Xi and the communist regime—and they know they can say anything, and do anything."
Reaction From MPs
Several Conservative MPs have called for stronger actions against Beijing in reaction to the Xi-Trudeau confrontation.
Michael Chong, the Conservative's foreign affairs critic, told reporters on Nov. 16 that rather than simply raising the issue of Chinese interference with Xi, the Liberal government needs to take concrete actions to curb such activities, such as identifying the 11 federal candidates who allegedly received funding from Beijing in the 2019 federal election.
"What's more important is for us in Canada to take action to counter Beijing's meddling in our democracy, but we can't take action unless we know who the 11 candidates are. Are they members of the House of Commons? Are they currently sitting in party caucuses? Are they planning on running in the next federal election?" Chong said.
"We need to know so we can take charge of our own House here and prevent these things from happening again, and that's the problem with [Trudeau] confining this issue to a private conversation with President Xi."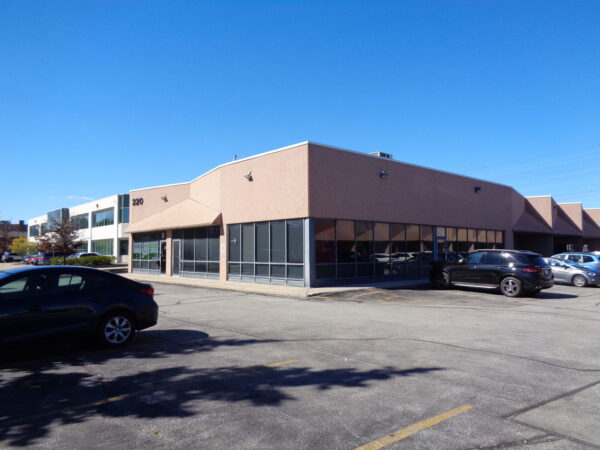 Tory MP Michael Cooper expressed concerns about the increasing evidence of Chinese interference in Canada, pointing to reports of three unofficial Chinese police stations operating in Toronto, and the investigations involving the virus transfers from Canada's top security laboratory to the Wuhan Institute of Virology in China in 2019.
"Prime Minister Trudeau has been consistently weak on communist China," Cooper told The Epoch Times.
"Only now the Prime Minister is acknowledging that there are serious issues of efforts by the Chinese Communist regime to subvert Canadian democracy," he added.
"Prime Minister Trudeau should have raised these concerns. He should have done it a long time ago. I'm glad he finally did it. But what I'm more concerned about is what steps is he taking to stop this interference, to protect Canadian sovereignty, to protect our elections and our democracy?"
Conservative MP Dan Albas also echoed his parliamentary colleagues, asking why the prime minister didn't take any action after learning in January of 11 federal candidates being funded by Beijing.
Lots of discussion on this incident. The bigger question is given that we have now learned PM Trudeau was briefed back in January on 11 potential candidates being foreign funded why did absolutely nothing happen until one week after Global News broke this alarming news? https://t.co/uep1wCEt8Z

— Dan Albas MP (@DanAlbas) November 16, 2022
"The bigger question is given that we have now learned PM Trudeau was briefed back in January on 11 potential candidates being foreign funded why did absolutely nothing happen until one week after Global News broke this alarming news?" Albas wrote on social media.
On Nov. 17, International Trade Minister Mary Ng said in a release that Canada will maintain a respectful dialogue with China even as she warned the relationship between the countries has changed.
Ng, who accompanied Trudeau to the Asia-Pacific Economic Cooperation forum meetings in Thailand, said Canada has had difficulties with China, but the federal government will still aim to have respectful conversations with China on important issues.
Asked about the confrontation with Xi, Trudeau told reporters, "not every conversation is always going to be easy, but it's extremely important that we continue to stand up for the things that are important for Canadians."
Foreign Minister Melanie Joly also said she discussed Chinese interference with her Chinese counterpart while at the G20.
The Canadian Press contributed to this report