Xi's Control Is Preventing China From Overtaking the US
CommentaryWith Xi Jinping at the helm, it is unlikely China will recover economically or overtake the United States for several decades, if ever. From 1980 to 2019, China's average GDP growth rate was 8 percent. In recent years, annual growth rates have been in decline. And this year, China is expected to post the lowest numbers in decades at possibly less than 3 percent. Xi's complete lock on power means the country will be steered toward his future vision: greater security and forcible unification with Taiwan. Improved economic growth is not as high of a priority despite Xi's call for China to become an upper-middle-income country by 2030. In order to achieve Xi's goal, the economy would have to grow at an average rate of 5 percent per year. Given this year's slow growth, the generally poor state of the economy, ongoing COVID-19 lockdowns, extreme debt, a massive budget deficit, and a demographics crisis, this seems unlikely. In fact, at its current growth rate of less than 3 percent, China will not surpass the United States until 2060. In previous decades, China grew by moving people from the countryside to the city, where the GDP contribution of a factory worker is up to four times that of a farmer. Moving hundreds of millions of people dramatically increased the size of China's GDP. Now, the country is largely urbanized, so there are no more tremendous gains to be had there. In the past, China also used infrastructure construction to boost the economy. The GDP increased significantly when the first high-speed railways and improved roadways were built between cities. Most of the country is now connected through highways and high-speed trains except for small, obscure, and undeveloped villages. While connecting these villages may increase the villages' GDP, it would have little or no impact on the national GDP. In fact, the cost of building such a connection could easily outweigh the benefit. China has effectively reached a point of diminishing returns in terms of infrastructure spending, where each dollar spent on infrastructure has a smaller impact on GDP. In order to generate $1 of GDP growth, China has to invest an average of $8. To make matters worse, if those dollars are funded through debt, they will now be more costly as interest rates in world sovereign debt markets rise. Any additional debt used to fund infrastructure would have to be added to China's total debt, which, counting government and private debt, is already equal to 270 percent of GDP. An electronic display showing the China GDP indexes is seen on a street in Shanghai, China, on Oct. 16, 2021. (Aly Song/Reuters) Another issue China faces is the declining birthrate. In order to maintain the size of its labor force, China would have to have an average of 2.1 births per family. However, in 2021, China's birthrate was only 1.15. Growing the economy with a diminishing workforce would necessitate improving labor productivity to increase each worker's GDP contribution. This can be achieved through technology and manufacturing higher-value goods. By transitioning to higher-end manufacturing, Germany, Japan, South Korea, and Taiwan have maintained a high standard of living despite a diminishing workforce. Instead of the average Japanese worker doing $500 worth of low-level manufacturing work per month, as Chinese workers do, each worker contributes $2,000 per month to GDP because of advanced production. Even though China is the second-largest economy, Chinese people, on average, are considerably poorer than Americans. The average Chinese person only earns about $12,500 annually, while the average American earns almost $70,000. In terms of per capita GDP, China is much higher than a number of Asian countries but lags far behind Taiwan, South Korea, Japan, and Singapore. And Xi seems incapable of closing that gap. China appears to be caught in what is referred to as the middle-income trap. Generally, even countries with high degrees of growth will stall out once they reach middle income. This is because the country's competitiveness stagnates, as does its investment and innovation. As low as wages are in China, they are much higher than the $130-a-month average manufacturing salary in India or $200 per month in Vietnam. This means China is no longer competitive in low-end manufacturing. At the same time, China lacks the capital, investment, technology, and human capital to replace low-end factory jobs with a similar number of high-end manufacturing jobs. China is faced with the need to increase the productivity of its aging workforce in order to maintain growth. But productivity growth has fallen by roughly 50 percent over the past decade. Given the rate of decline in the size of the workforce and China's current productivity growth of only 0.7, the country will just about break even. Productivity is only growing fast enough to offset the decline in the size of the workforce. Under Xi's Control Western analysts used to believe t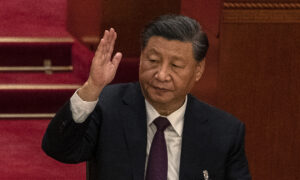 Commentary
With Xi Jinping at the helm, it is unlikely China will recover economically or overtake the United States for several decades, if ever.
From 1980 to 2019, China's average GDP growth rate was 8 percent. In recent years, annual growth rates have been in decline. And this year, China is expected to post the lowest numbers in decades at possibly less than 3 percent.
Xi's complete lock on power means the country will be steered toward his future vision: greater security and forcible unification with Taiwan. Improved economic growth is not as high of a priority despite Xi's call for China to become an upper-middle-income country by 2030.
In order to achieve Xi's goal, the economy would have to grow at an average rate of 5 percent per year. Given this year's slow growth, the generally poor state of the economy, ongoing COVID-19 lockdowns, extreme debt, a massive budget deficit, and a demographics crisis, this seems unlikely. In fact, at its current growth rate of less than 3 percent, China will not surpass the United States until 2060.
In previous decades, China grew by moving people from the countryside to the city, where the GDP contribution of a factory worker is up to four times that of a farmer. Moving hundreds of millions of people dramatically increased the size of China's GDP. Now, the country is largely urbanized, so there are no more tremendous gains to be had there.
In the past, China also used infrastructure construction to boost the economy. The GDP increased significantly when the first high-speed railways and improved roadways were built between cities. Most of the country is now connected through highways and high-speed trains except for small, obscure, and undeveloped villages. While connecting these villages may increase the villages' GDP, it would have little or no impact on the national GDP. In fact, the cost of building such a connection could easily outweigh the benefit.
China has effectively reached a point of diminishing returns in terms of infrastructure spending, where each dollar spent on infrastructure has a smaller impact on GDP. In order to generate $1 of GDP growth, China has to invest an average of $8. To make matters worse, if those dollars are funded through debt, they will now be more costly as interest rates in world sovereign debt markets rise. Any additional debt used to fund infrastructure would have to be added to China's total debt, which, counting government and private debt, is already equal to 270 percent of GDP.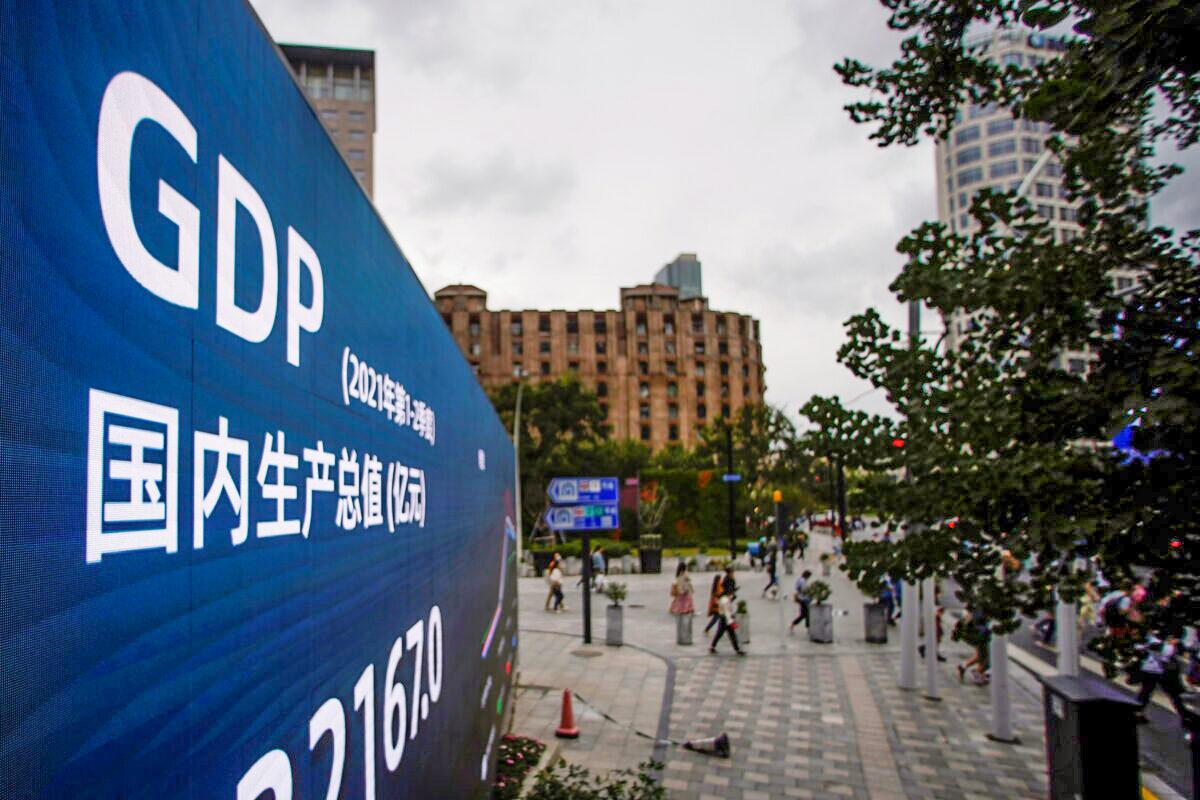 Another issue China faces is the declining birthrate. In order to maintain the size of its labor force, China would have to have an average of 2.1 births per family. However, in 2021, China's birthrate was only 1.15. Growing the economy with a diminishing workforce would necessitate improving labor productivity to increase each worker's GDP contribution. This can be achieved through technology and manufacturing higher-value goods.
By transitioning to higher-end manufacturing, Germany, Japan, South Korea, and Taiwan have maintained a high standard of living despite a diminishing workforce. Instead of the average Japanese worker doing $500 worth of low-level manufacturing work per month, as Chinese workers do, each worker contributes $2,000 per month to GDP because of advanced production.
Even though China is the second-largest economy, Chinese people, on average, are considerably poorer than Americans. The average Chinese person only earns about $12,500 annually, while the average American earns almost $70,000. In terms of per capita GDP, China is much higher than a number of Asian countries but lags far behind Taiwan, South Korea, Japan, and Singapore. And Xi seems incapable of closing that gap.
China appears to be caught in what is referred to as the middle-income trap. Generally, even countries with high degrees of growth will stall out once they reach middle income. This is because the country's competitiveness stagnates, as does its investment and innovation. As low as wages are in China, they are much higher than the $130-a-month average manufacturing salary in India or $200 per month in Vietnam. This means China is no longer competitive in low-end manufacturing. At the same time, China lacks the capital, investment, technology, and human capital to replace low-end factory jobs with a similar number of high-end manufacturing jobs.
China is faced with the need to increase the productivity of its aging workforce in order to maintain growth. But productivity growth has fallen by roughly 50 percent over the past decade. Given the rate of decline in the size of the workforce and China's current productivity growth of only 0.7, the country will just about break even. Productivity is only growing fast enough to offset the decline in the size of the workforce.
Under Xi's Control
Western analysts used to believe that a country could not get rich if it lacked basic freedoms. Press and speech freedom was thought to be necessary to pursue academic research and to foster the creativity and innovation required to grow the economy. Then China came along and was able to post double-digit growth year after year despite having an authoritarian government. Granted, major growth came after 1978 and was accompanied by an opening of society. Still, China's growth did seem to defy the Western notion that freedom was necessary for a country to become wealthy.
After decades of unprecedented export-led growth, former leader Hu Jintao recognized that growth had to be more balanced. Xi came to power and also spoke of diversifying the economy and increasing consumption as a percentage of GDP. But rather than liberalizing the economy, Xi began tightening his grip, utilizing artificial intelligence and new technology to control nearly every aspect of people's lives. His crackdown on "disorderly" investment has all but crashed the economy. At a time when China needs to innovate in order to grow, Xi's control measures are stifling development, and academic advancement is slowing in China, as well as new research and innovation.
Now, at the beginning of Xi's unprecedented third term, the Chinese economy is in terrible shape. The property sector is down 30 percent. The tech sector has lost over $1 trillion in two years. Mortgage boycotts are becoming more frequent as homebuyers refuse to pay for half-finished and long-overdue properties from developers on the brink of default. Smaller and rural savings banks have increasingly had to freeze accounts to prevent runs on the bank. Unemployment is rising, and citizens are seeing their standard of living threatened. Xi's response is to shift his focus away from the economy.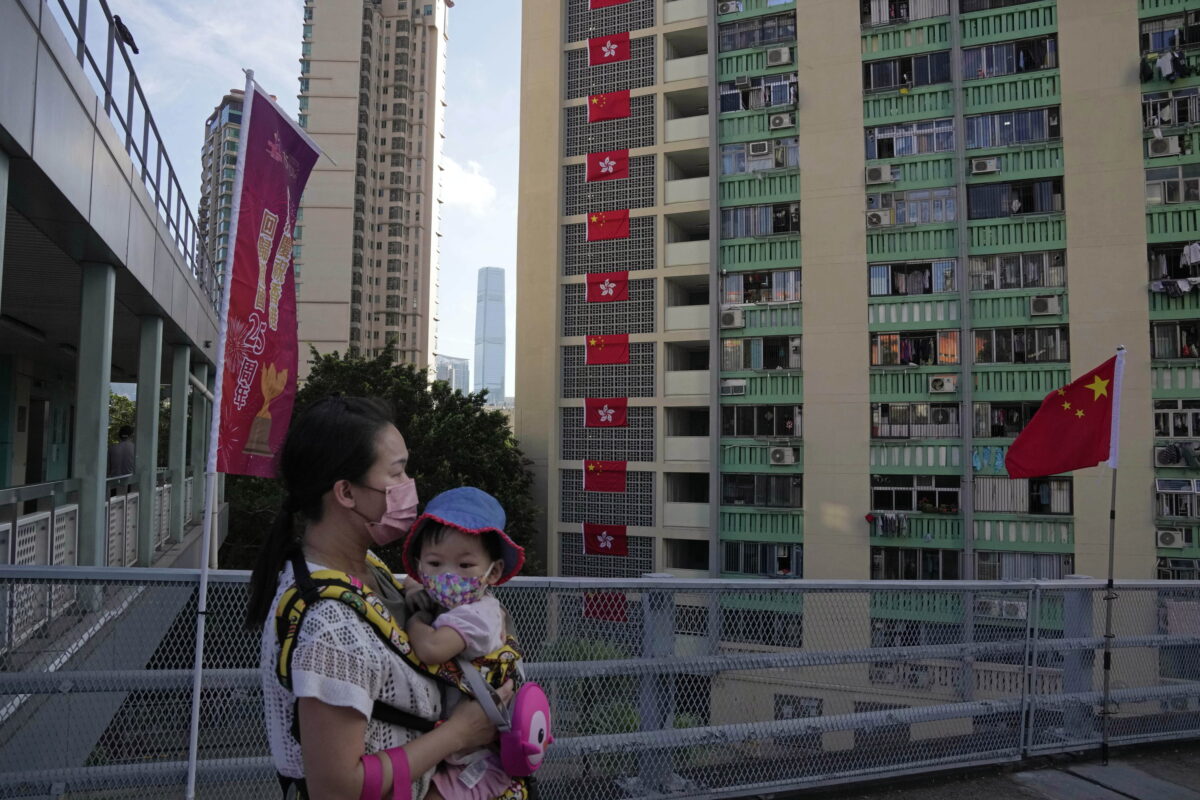 According to his opening speech at the Chinese Communist Party's (CCP) 20th National Congress, Xi is now prioritizing security over economic growth. As security pays no economic dividends, this will make it even less likely for China's economy to recover.
U.S. President Joe Biden is also prioritizing security over trade with China by working toward cutting off China's access to advanced chips.
The two leaders are attacking the Chinese economy from both sides of the Pacific. Beijing needs the chips to transition to higher-level manufacturing and save its economy. The chips are also a requirement for the next-generation weapons the CCP needs to achieve military supremacy over the United States. And, of course, China needs money to fund technology investment, weapons purchases, and armament development programs. The chip bans are also causing American and other companies to leave China, which is decreasing opportunities for CCP industrial espionage. Consequently, China will no longer be able to innovate through forced technology transfer as it has previously done.
Moving forward, Xi's tight grip, which is killing the goose that laid the golden eggs, is unlikely to abate. Since the political house-cleaning that followed the National Congress, there is almost no one left in the CCP who can oppose Xi. And if Xi does not change course, he will not achieve his goals of China becoming an economic and military superpower, or Beijing transforming into the leader of a new and Chinese-led world order that would supplant the United States.
Views expressed in this article are the opinions of the author and do not necessarily reflect the views of The Epoch Times.