Xi's Absence From Public Eye Ahead of Third Term Bid Sets Rumors Flying
Just over a week ago, Chinese leader Xi Jinping embarked on a three-day trip to Central Asia to mark his sphere of influence. He has since been out of the public eye, skipping a high-level military meeting and the annual United Nations assembly.With China only weeks away from the 20th National Congress, where Xi is set to pursue an unprecedented third term, his absence has been long enough to attract attention from keen political watchers, with some even speculating that he has been placed under house arrest. By Sept. 24, Xi Jinping had become one of the top trending topics on Twitter. His name appeared on hashtags more than 42,000 times and the term "China coup" circulated 9,300 rounds on the platform. "New rumour to be checked out: Is Xi jingping [sic] under house arrest in Beijing?" wrote Subramanian Swamy, a former Indian cabinet minister and parliamentary member until April. Such speculation also came as Chinese nationals noted mass flight cancellations across the country. Nearly 10,000 flights—almost two-thirds of those scheduled for the day—were called off on Saturday, the same day a key conference on national defense and military reform was convened in Beijing. Weibo, China's top social media platform, swiftly censored discussions around the flight cancellations, declaring them to be "rumors." Xi, who arrived back in China's capital on Sept. 16 after meeting with Russia's Vladimir Putin at a regional summit in Central Asia, didn't appear at the Beijing meeting but relayed instructions that the armed forces should focus on preparing for war. Similarly missing was Wei Fenghe, his handpicked Chinese military general currently serving as the country's national defense minister. China's Defence Minister Wei Fenghe (front L) attends the Shangri-La Dialogue summit in Singapore on June 12, 2022. (Roslan Rahman/AFP via Getty Images) His public activities since then have chiefly consisted of a greeting letter to mark the Chinese Farmers' Harvest Festival on Sept. 22 and another on the following day to the Chinese state media China News Service, congratulating the outlet on its 70th year anniversary. No major Chinese outlets nor officials have come out to refute the rumors floating around, but the reach of the theory, however unsubstantiated, reflects a certain degree of anger inside the country, some analysts said. "It's a show of discontent," Wang He, a U.S.-based commentator on China's current affairs, told The Epoch Times. "It seems that people are counting to the day for him to fall from power." Although Xi has all but secured his third term, many people have not reconciled with his continued stay in power, he added. China analyst Gordon Chang deemed a coup unlikely, pointing to the lack of supporting evidence on the ground. "I don't think there was a coup," he told The Epoch Times. "Because if there were a coup, we would see, for instance, a lot of military vehicles in the center of Beijing. There have been no reports of that. Also, there probably would be a declaration of martial law that has not occurred." "So it seems that something is happening, but we don't know exactly what," he said, adding that the only thing that can dispel some of the speculations is if Xi comes out to speak in public. Zhang Tianliang, a writer and author of the Chinese language book "China's Path to Peaceful Transition," similarly dismissed the house arrest theory as not conforming to common sense. During the past week, six senior Chinese officials, including two former cabinet-level officials, were handed heavy sentences for corruption-related offenses, adding to a string of officials purged in Xi's anti-graft campaign he launched after taking office in late 2012. How would Xi have the capacity to punish them if he has lost his grip on power, Zhang argued in his show on Sept. 22. Whether or not Xi makes a public appearance, though, holds little significance, Wang said, noting that such an extended absence from public attention hasn't been unique for Xi. To Wang, Xi's overseas trip ahead of the Party congress was a projection of confidence. "Without absolute assurance, this man will not take risks easily," he said of Xi. Luo Ya contributed to this report. Follow Eva Fu is a New York-based writer for The Epoch Times focusing on U.S. politics, U.S.-China relations, religious freedom, and human rights. Contact Eva at [email protected]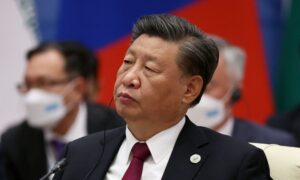 Just over a week ago, Chinese leader Xi Jinping embarked on a three-day trip to Central Asia to mark his sphere of influence. He has since been out of the public eye, skipping a high-level military meeting and the annual United Nations assembly.
With China only weeks away from the 20th National Congress, where Xi is set to pursue an unprecedented third term, his absence has been long enough to attract attention from keen political watchers, with some even speculating that he has been placed under house arrest.
By Sept. 24, Xi Jinping had become one of the top trending topics on Twitter. His name appeared on hashtags more than 42,000 times and the term "China coup" circulated 9,300 rounds on the platform.
"New rumour to be checked out: Is Xi jingping [sic] under house arrest in Beijing?" wrote Subramanian Swamy, a former Indian cabinet minister and parliamentary member until April.
Such speculation also came as Chinese nationals noted mass flight cancellations across the country. Nearly 10,000 flights—almost two-thirds of those scheduled for the day—were called off on Saturday, the same day a key conference on national defense and military reform was convened in Beijing. Weibo, China's top social media platform, swiftly censored discussions around the flight cancellations, declaring them to be "rumors."
Xi, who arrived back in China's capital on Sept. 16 after meeting with Russia's Vladimir Putin at a regional summit in Central Asia, didn't appear at the Beijing meeting but relayed instructions that the armed forces should focus on preparing for war. Similarly missing was Wei Fenghe, his handpicked Chinese military general currently serving as the country's national defense minister.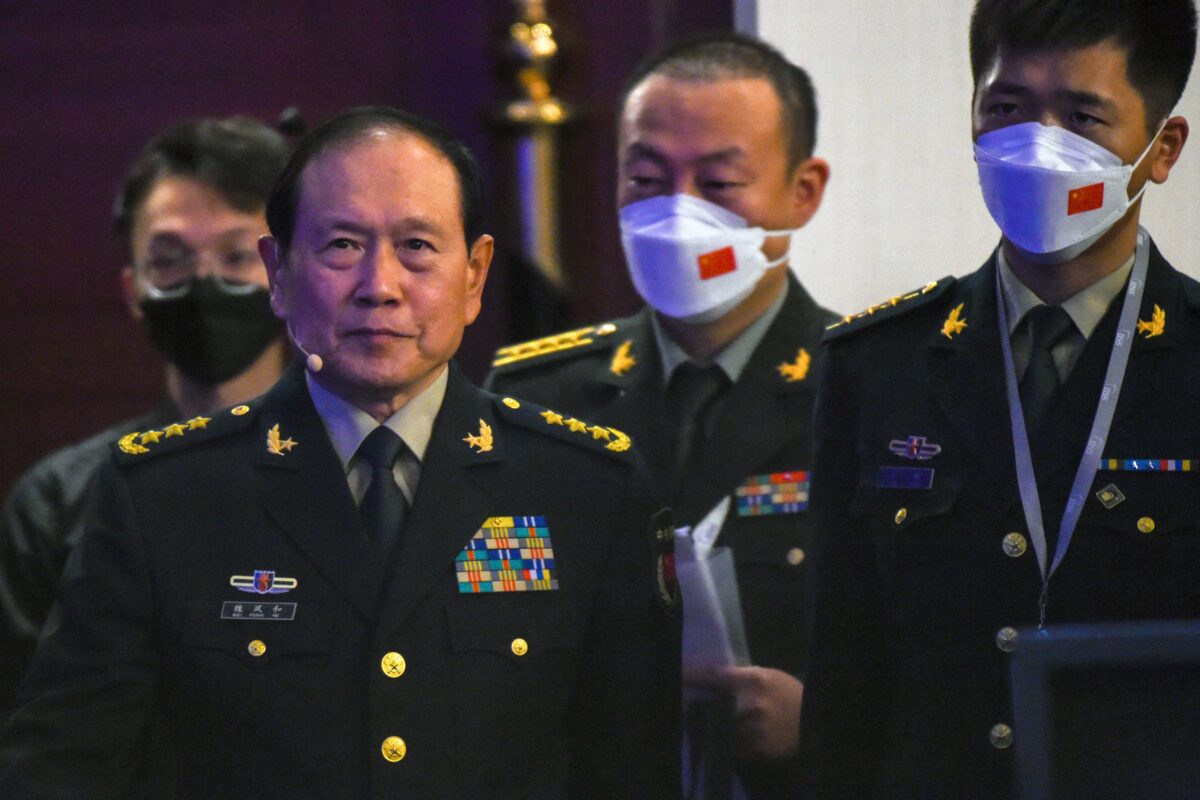 His public activities since then have chiefly consisted of a greeting letter to mark the Chinese Farmers' Harvest Festival on Sept. 22 and another on the following day to the Chinese state media China News Service, congratulating the outlet on its 70th year anniversary.
No major Chinese outlets nor officials have come out to refute the rumors floating around, but the reach of the theory, however unsubstantiated, reflects a certain degree of anger inside the country, some analysts said.
"It's a show of discontent," Wang He, a U.S.-based commentator on China's current affairs, told The Epoch Times. "It seems that people are counting to the day for him to fall from power."
Although Xi has all but secured his third term, many people have not reconciled with his continued stay in power, he added.
China analyst Gordon Chang deemed a coup unlikely, pointing to the lack of supporting evidence on the ground.
"I don't think there was a coup," he told The Epoch Times. "Because if there were a coup, we would see, for instance, a lot of military vehicles in the center of Beijing. There have been no reports of that. Also, there probably would be a declaration of martial law that has not occurred."
"So it seems that something is happening, but we don't know exactly what," he said, adding that the only thing that can dispel some of the speculations is if Xi comes out to speak in public.
Zhang Tianliang, a writer and author of the Chinese language book "China's Path to Peaceful Transition," similarly dismissed the house arrest theory as not conforming to common sense.
During the past week, six senior Chinese officials, including two former cabinet-level officials, were handed heavy sentences for corruption-related offenses, adding to a string of officials purged in Xi's anti-graft campaign he launched after taking office in late 2012.
How would Xi have the capacity to punish them if he has lost his grip on power, Zhang argued in his show on Sept. 22.
Whether or not Xi makes a public appearance, though, holds little significance, Wang said, noting that such an extended absence from public attention hasn't been unique for Xi.
To Wang, Xi's overseas trip ahead of the Party congress was a projection of confidence.
"Without absolute assurance, this man will not take risks easily," he said of Xi.
Luo Ya contributed to this report.