Xi Jinping to Consolidate Even More Power
Commentary The upcoming National People's Congress (NPC) in China, an annual ceremony of homage to the Chinese Communist Party (CCP), its leader, and the rubber stamps it liberally uses to approve all CCP policies, will fill screens around the country starting Sunday. The NPC will implement "the biggest government reshuffle in a decade as Xi Jinping tightens control" according to Reuters. Xi already stacked the CCP's top echelons with his loyalists in October, when he cemented a third term that amounts to an emperorship. It boggles the mind to think how he could accrue yet more power. But on Sunday, Xi is expected to execute another wide-ranging and intensive reorganization. Decision-making over broad swathes of security, technology, finance, and culture will be redirected from regime bureaucrats to the CCP, according to sources cited by the Wall Street Journal. Radio, television, and tourism will be brought under the Central Propaganda Department, and the CCP will increase control over the military, police, Hong Kong, Macau, and the National Ethnic Affairs Commission, according to the sources, which also said the CCP could assert more control over the Ministry of Science and Technology. Last month, the Journal reported that Xi tightened control over China's central bank by appointing loyalists, and imposed a CCP commission to control financial policy. "In recent years, the central bank and other financial regulators have continued to lose their already fading independent status amid Mr. Xi's broader effort to strengthen the party's rule," wrote Keith Zhai and Lingling Wei in the Journal. Unlike in most developed countries, China's central bank lacks independence in deciding monetary and interest rate policy. This centralization of power is despite the failure of Xi's zero-tolerance controls over COVID-19 that led to protests across China, scattered demands that he resign, and Xi's decreasing popularity among Chinese citizens. China's leader Xi Jinping (front) walks with members of the Chinese Communist Party's new Politburo Standing Committee, the nation's top decision-making body as they meet the media in the Great Hall of the People in Beijing on Oct. 23, 2022. (Noel Celis/AFP via Getty Images) Given his control of the party and state, including military, police, surveillance, and propaganda, Xi is unlikely to heed growing discontent and protests in China, and will more likely tighten his grip on power to minimize the risk of dethronement. The NPC is expected to endorse a new economic team likely to increase already stifling regime controls on what is arguably, if purchasing power is taken into account, the world's largest economy. Years of overregulation of the technology and property sectors will be compensated for by costly and inefficient subsidies. Economic policies that strangle and force-feed simultaneously are likely to fail. Yet both types of intervention give the CCP a raison d'être. "We will strive to spur growth and have policy tools to do that, mainly by channeling money into big projects," an official source in China told Reuters. The regime supposedly promotes a "common prosperity" push to redistribute wealth in a more egalitarian manner. That sounds at first blush to be a deconcentration of power, but it will more likely just hurt growth and move to the regime what little economic power remains in private hands. Xi wants us to think that his power grabs will fix the failure of local officials to follow flawless CCP directives from Beijing. More likely, they are a way for him to blame those lower in the hierarchy for recent political ills and maximize his ability to stay on top. This comes at the expense of China's popularity, as global public opinion is critical of Xi's support of Putin's war in Ukraine, Iran's drive for nuclear weapons, North Korea's saber-rattling, unscrupulous business practices by China's state enterprises in Africa and Latin America, and Beijing's military threats against neighbors, including Taiwan, India, Japan, Australia, and those countries bordering the South China Sea: Indonesia, Philippines, Vietnam, Malaysia, and Brunei. A Philippine coast guard ship (R) sails past a Chinese coastguard ship during a joint search and rescue exercise near Scarborough shoal, in the South China Sea on May 14, 2019. (Ted Aljibe/AFP via Getty Images) While China's economy showed slight indications of improvement recently, it would be hard not to after the deep freeze of Zero COVID-19. The improvements will not be enough to regain international business confidence in China. "As Mr. Xi reshuffles his leadership ranks, officials with a combination of political standing and technocratic skills with credibility in the global markets have largely disappeared from the upper echelons of the party," wrote Zhai and Lingling. Overcentralization of decision-making floods dictatorial leaders with too much information across multiple policy areas and tempts them to assert
Commentary
The upcoming National People's Congress (NPC) in China, an annual ceremony of homage to the Chinese Communist Party (CCP), its leader, and the rubber stamps it liberally uses to approve all CCP policies, will fill screens around the country starting Sunday.
The NPC will implement "the biggest government reshuffle in a decade as Xi Jinping tightens control" according to Reuters.
Xi already stacked the CCP's top echelons with his loyalists in October, when he cemented a third term that amounts to an emperorship. It boggles the mind to think how he could accrue yet more power.
But on Sunday, Xi is expected to execute another wide-ranging and intensive reorganization. Decision-making over broad swathes of security, technology, finance, and culture will be redirected from regime bureaucrats to the CCP, according to sources cited by the Wall Street Journal.
Radio, television, and tourism will be brought under the Central Propaganda Department, and the CCP will increase control over the military, police, Hong Kong, Macau, and the National Ethnic Affairs Commission, according to the sources, which also said the CCP could assert more control over the Ministry of Science and Technology.
Last month, the Journal reported that Xi tightened control over China's central bank by appointing loyalists, and imposed a CCP commission to control financial policy.
"In recent years, the central bank and other financial regulators have continued to lose their already fading independent status amid Mr. Xi's broader effort to strengthen the party's rule," wrote Keith Zhai and Lingling Wei in the Journal.
Unlike in most developed countries, China's central bank lacks independence in deciding monetary and interest rate policy.
This centralization of power is despite the failure of Xi's zero-tolerance controls over COVID-19 that led to protests across China, scattered demands that he resign, and Xi's decreasing popularity among Chinese citizens.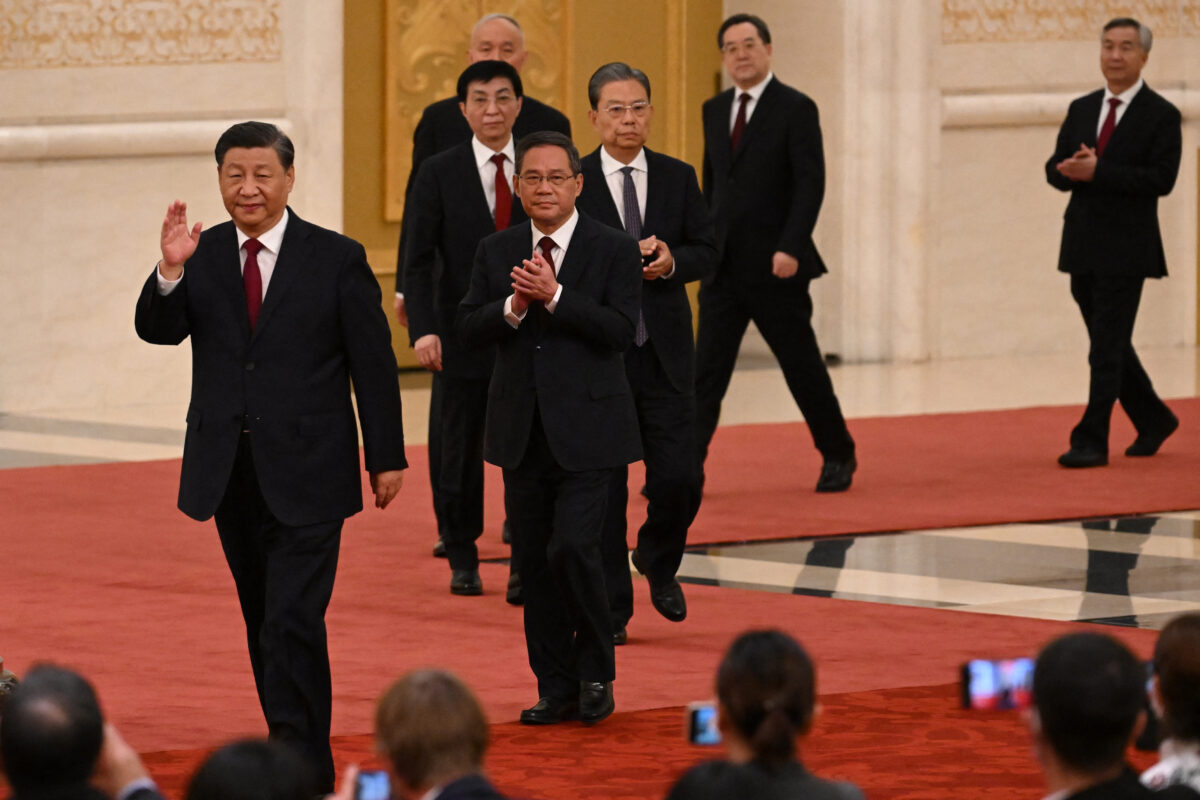 Given his control of the party and state, including military, police, surveillance, and propaganda, Xi is unlikely to heed growing discontent and protests in China, and will more likely tighten his grip on power to minimize the risk of dethronement.
The NPC is expected to endorse a new economic team likely to increase already stifling regime controls on what is arguably, if purchasing power is taken into account, the world's largest economy. Years of overregulation of the technology and property sectors will be compensated for by costly and inefficient subsidies.
Economic policies that strangle and force-feed simultaneously are likely to fail. Yet both types of intervention give the CCP a raison d'être.
"We will strive to spur growth and have policy tools to do that, mainly by channeling money into big projects," an official source in China told Reuters.
The regime supposedly promotes a "common prosperity" push to redistribute wealth in a more egalitarian manner. That sounds at first blush to be a deconcentration of power, but it will more likely just hurt growth and move to the regime what little economic power remains in private hands.
Xi wants us to think that his power grabs will fix the failure of local officials to follow flawless CCP directives from Beijing. More likely, they are a way for him to blame those lower in the hierarchy for recent political ills and maximize his ability to stay on top.
This comes at the expense of China's popularity, as global public opinion is critical of Xi's support of Putin's war in Ukraine, Iran's drive for nuclear weapons, North Korea's saber-rattling, unscrupulous business practices by China's state enterprises in Africa and Latin America, and Beijing's military threats against neighbors, including Taiwan, India, Japan, Australia, and those countries bordering the South China Sea: Indonesia, Philippines, Vietnam, Malaysia, and Brunei.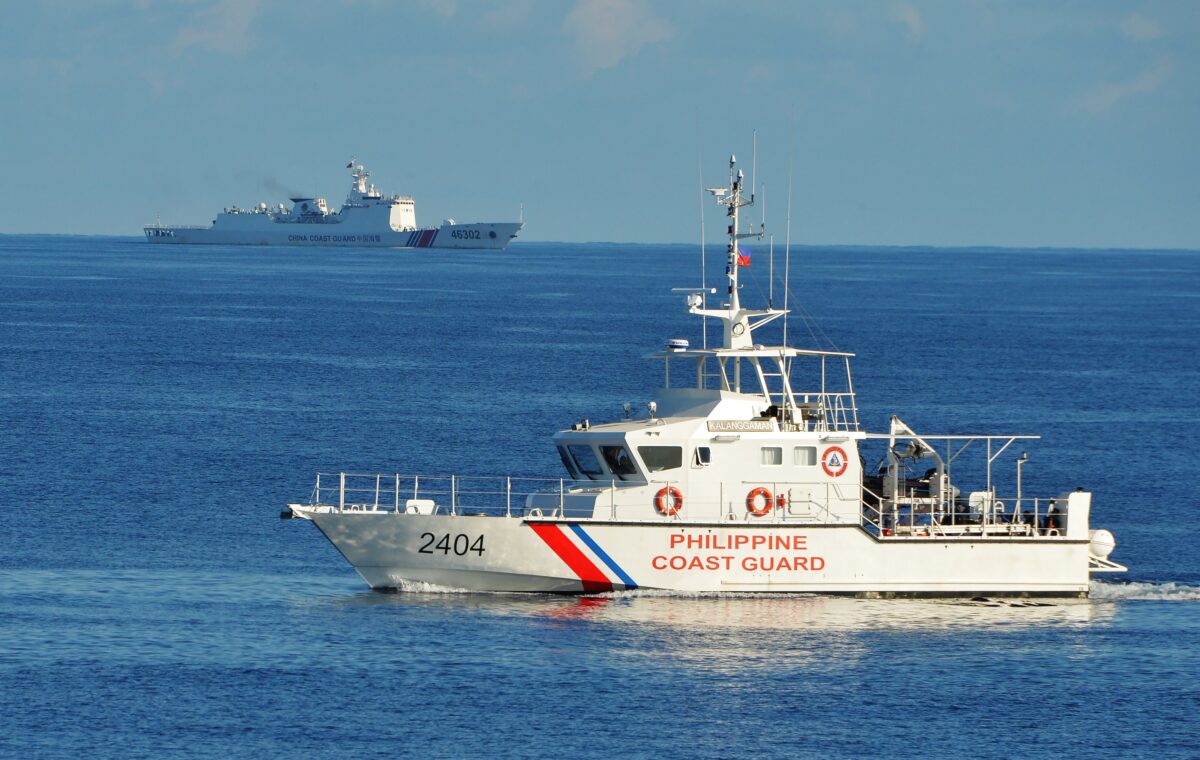 While China's economy showed slight indications of improvement recently, it would be hard not to after the deep freeze of Zero COVID-19. The improvements will not be enough to regain international business confidence in China.
"As Mr. Xi reshuffles his leadership ranks, officials with a combination of political standing and technocratic skills with credibility in the global markets have largely disappeared from the upper echelons of the party," wrote Zhai and Lingling.
Overcentralization of decision-making floods dictatorial leaders with too much information across multiple policy areas and tempts them to assert their own flawed solutions, or no solution at all, when they cannot digest the quantity of information necessary to understand all the problems. Information more easily flows and can be digested in the decentralized decision-making networks found to a far greater extent in democracies.
Communism is failing spectacularly in China and threatening through Xi's dangerous promotion of militarism to bring the rest of the world down with it. Most dangerously in Ukraine, Xi is considering supplying weapons to Putin, which could, according to the Ukrainian president, start World War III.
China is arguably already the most totalitarian country in history. Now it is proceeding further toward a political system that ought to have a new name, since even Hitler, Mussolini, and Stalin, the archetypal totalitarians, had not achieved tech-enabled social control at the level that Xi is already exploiting.
Views expressed in this article are the opinions of the author and do not necessarily reflect the views of The Epoch Times.