Xi Jinping and the 'Pottery Barn Rule'
Commentary:Peter Parker's (Spiderman) Uncle Ben once said, "With great power comes great responsibility." Or, to quote former Secretary of State Colin Powell: "You break it, you bought it." This latter saying, usually known as the "Pottery Barn rule," should be Xi Jinping's personal mantra for the next five years. Xi has always wanted to be the "chairman of everything," and now, after being elected to an unprecedented third term as leader of the Chinese Communist Party (CCP), he is responsible for everything that goes right—and more importantly, everything that goes wrong. There is likely to be a lot done wrong over the next five years. China is moving into a phase characterized by a lot of hubris regarding what Beijing wants—and thinks it can do—matched against growing doubts over its ability to implement its ambitious plans and policies. Xi is driven by a toxic cocktail of arrogance, self-importance, and perhaps a touch of an inferiority complex. According to an article written by Cai Xia, a former professor at the CCP's Central Party School who was expelled from the party for criticizing Xi, the chairman won his spot in university as a "worker-peasant-soldier" candidate and through family connections (his father was a first-generation revolutionary). His predecessors Jiang Zemin and Hu Jintao, meanwhile, had to pass highly competitive entrance exams. As such, Xi's ego simply masks his insecurities. Again, according to Cai, Xi has come to insist on "a degree of loyalty and admiration for the leader not seen since Mao." Xi has been designated the party's "core leader" (a term never given to Hu), and his "portraits are hung everywhere, Mao style, in government offices, schools, religious sites, and homes." Ideology has given way to a personality cult. According to Rebecca Karl, a professor at New York University, there is no such thing as a communist anymore in the CCP. As she puts it: "China today has no socialist characteristics. The subordination of labor to capital is complete. If you're a real socialist, you must have a notion of class democracy, of justice, of hierarchy, and anti-hierarchy. None of that is even part of Xi Jinping thought." Instead, she argues, communist ideology has been replaced by a sense that China is in a "hyper-competitive" contest—both economically and militarily—with the United States. Xi believes that "the only plausible way that China can remain competitive is to remain under one party that happens to be called the Communist Party." Instead of communism, therefore, Xi is reconfiguring China's economy according to a strict form of authoritarian "state capitalism." In particular, he believes that he can run a modern, high-tech economy under tight, top-down state control. He believes that government-run enterprises, rather than a freewheeling private sector, can better lead the drive for global leadership when it comes to such high-tech sectors as microelectronics, AI, 5G, and autonomous vehicles. A health worker takes a swab sample from a man to test for the COVID-19 coronavirus in the Huangpu district in Shanghai on Oct. 24, 2022. (Hector Retamal/AFP via Getty Images) Already, however, the holes in Xi's schemes and policies are appearing everywhere: The Belt-and-Road Initiative (BRI): China's BRI is beginning to generate blowback from participating nations who are now saddled with huge debts to Beijing. Replacing America in Asia: An increasingly bellicose and assertive Chinese military, coupled with its aggressive "wolf warrior" diplomacy, have had the unintended consequence of rejuvenating the U.S.-led regional security regime in the Indo-Pacific. If anything, democratic nations in the region are more united than ever. Bringing Southeast Asia Into China's Orbit: Xi's effort to "sinicize" the South China Sea through increased military efforts has totally trashed Hu's "Smile Campaign" of the early 2000s, that was intended to show Southeast Asian countries that China was a non-confrontational, regional player, dedicated to peaceful rise. Taiwanese Self-Rule: Xi's crackdown on democracy in Hong Kong has exposed the hypocrisy of "one nation/two systems," and has raised the international salience of Taiwan as a fully functioning democracy worth protecting. Economic Reform: Xi has turned the clock back on economic reforms, cracking down on private firms where most of the country's high-tech work is being done. He is killing the goose that laid the golden egg by undermining risk-taking entrepreneurialism and innovation. Becoming a High-Tech Nation: China continues to lag in many high-tech sectors, but none more so than in microelectronics—the basis for nearly all other high-tech products. China's dependency on foreign technologies, components, or tools in its semiconductor industry is staggering, and the country can barely supply more than 15 percent of the semiconductors it needs. COVID-19 Response: Xi's response to the pandemic has been no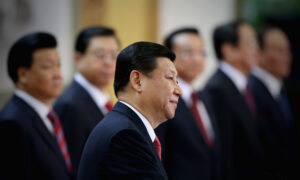 Commentary:
Peter Parker's (Spiderman) Uncle Ben once said, "With great power comes great responsibility." Or, to quote former Secretary of State Colin Powell: "You break it, you bought it."
This latter saying, usually known as the "Pottery Barn rule," should be Xi Jinping's personal mantra for the next five years. Xi has always wanted to be the "chairman of everything," and now, after being elected to an unprecedented third term as leader of the Chinese Communist Party (CCP), he is responsible for everything that goes right—and more importantly, everything that goes wrong.
There is likely to be a lot done wrong over the next five years. China is moving into a phase characterized by a lot of hubris regarding what Beijing wants—and thinks it can do—matched against growing doubts over its ability to implement its ambitious plans and policies.
Xi is driven by a toxic cocktail of arrogance, self-importance, and perhaps a touch of an inferiority complex. According to an article written by Cai Xia, a former professor at the CCP's Central Party School who was expelled from the party for criticizing Xi, the chairman won his spot in university as a "worker-peasant-soldier" candidate and through family connections (his father was a first-generation revolutionary). His predecessors Jiang Zemin and Hu Jintao, meanwhile, had to pass highly competitive entrance exams.
As such, Xi's ego simply masks his insecurities. Again, according to Cai, Xi has come to insist on "a degree of loyalty and admiration for the leader not seen since Mao." Xi has been designated the party's "core leader" (a term never given to Hu), and his "portraits are hung everywhere, Mao style, in government offices, schools, religious sites, and homes."
Ideology has given way to a personality cult. According to Rebecca Karl, a professor at New York University, there is no such thing as a communist anymore in the CCP. As she puts it: "China today has no socialist characteristics. The subordination of labor to capital is complete. If you're a real socialist, you must have a notion of class democracy, of justice, of hierarchy, and anti-hierarchy. None of that is even part of Xi Jinping thought."
Instead, she argues, communist ideology has been replaced by a sense that China is in a "hyper-competitive" contest—both economically and militarily—with the United States. Xi believes that "the only plausible way that China can remain competitive is to remain under one party that happens to be called the Communist Party."
Instead of communism, therefore, Xi is reconfiguring China's economy according to a strict form of authoritarian "state capitalism." In particular, he believes that he can run a modern, high-tech economy under tight, top-down state control. He believes that government-run enterprises, rather than a freewheeling private sector, can better lead the drive for global leadership when it comes to such high-tech sectors as microelectronics, AI, 5G, and autonomous vehicles.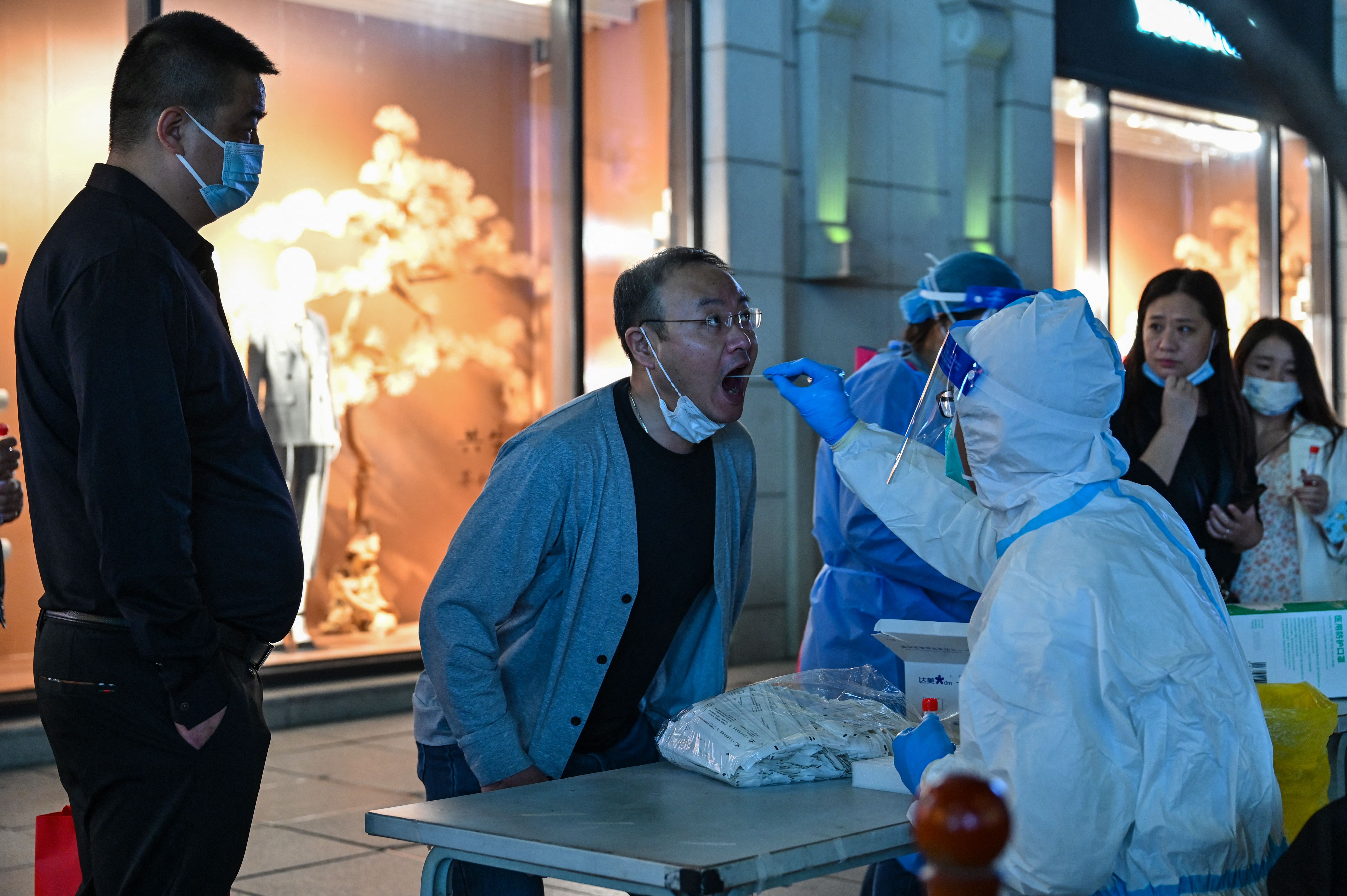 Already, however, the holes in Xi's schemes and policies are appearing everywhere:
The Belt-and-Road Initiative (BRI): China's BRI is beginning to generate blowback from participating nations who are now saddled with huge debts to Beijing.
Replacing America in Asia: An increasingly bellicose and assertive Chinese military, coupled with its aggressive "wolf warrior" diplomacy, have had the unintended consequence of rejuvenating the U.S.-led regional security regime in the Indo-Pacific. If anything, democratic nations in the region are more united than ever.
Bringing Southeast Asia Into China's Orbit: Xi's effort to "sinicize" the South China Sea through increased military efforts has totally trashed Hu's "Smile Campaign" of the early 2000s, that was intended to show Southeast Asian countries that China was a non-confrontational, regional player, dedicated to peaceful rise.
Taiwanese Self-Rule: Xi's crackdown on democracy in Hong Kong has exposed the hypocrisy of "one nation/two systems," and has raised the international salience of Taiwan as a fully functioning democracy worth protecting.
Economic Reform: Xi has turned the clock back on economic reforms, cracking down on private firms where most of the country's high-tech work is being done. He is killing the goose that laid the golden egg by undermining risk-taking entrepreneurialism and innovation.
Becoming a High-Tech Nation: China continues to lag in many high-tech sectors, but none more so than in microelectronics—the basis for nearly all other high-tech products. China's dependency on foreign technologies, components, or tools in its semiconductor industry is staggering, and the country can barely supply more than 15 percent of the semiconductors it needs.
COVID-19 Response: Xi's response to the pandemic has been nothing short of disastrous. First, he led the CCP's efforts to deny the problem and even to punish and censor the alarm-sounders. China's later "zero-COVID" policies—such as were implemented in Shanghai earlier this year—were so draconian that people were left to starve or die from lack of medical attention.
The Economy: At the base of it all, China's economy continues to suffer under Xi. Growth is down to 3.9 percent for the first nine months of 2022, failing to hit the party target of 5.5 percent. Historically, China needs an annual growth rate of at least 8 percent to absorb the millions of new workers entering the workforce every year.
Of course, Xi did not cause all these problems on his own, some strategies predated his rule, and in the case of China's military adventurism he actually gets a lot of domestic support. In any event, Xi owns all the failures that have occurred on his watch, and there are many.
In the end, Xi's hubristic overreach could be his undoing. Quite simply, he could end up losing much more than he can afford.
Views expressed in this article are the opinions of the author and do not necessarily reflect the views of The Epoch Times.