Where in the World Is China's Military? Part 2
News AnalysisPart one of this two-part series discussed the known and possible locations where the Chinese Communist Party's (CCP) People's Liberation Army (PLA) is building bases. This article will examine indicators of future PLA basing locations and look at CCP/PLA quasi-military groups that operate outside the mainland. Agreements A fully operational base is the clearest example of CCP/PLA expansionism. Other types of agreements can also enable the PLA basing that is not full-time, such as a logistics support agreement, status of forces or visiting forces agreement, port visits, military exercise use or contingency basing, host nation support agreement, assistance-in-kind agreement, emergency use agreement, acquisition cross-servicing agreement, memorandum of understanding, memorandum of agreement, and prepositioned supplies. Based on the PLA's current or anticipated needs, the PLA will strive to align each agreement with its requirements and adjust it to the CCP's needs. Chokepoint Strategy One premise of the PLA basing strategy is to ensure unfettered access to key chokepoints or "strategic strongpoints." China's first official military base in Djibouti demonstrated this requirement by providing access to all shipping that was: 1) departing the oil and the gas-rich Middle East, 2) coming from and to the Mediterranean Sea via the Suez Canal, 3) coming from East Africa, and 4) passing the Cape of Good Hope in South Africa. Other chokepoints, such as the Coco islands off the coast of Burma (Myanmar), provide the PLA with the best placement and access to the eastern Indian Ocean. Together with its access to the Sri Lanka port, Djibouti, Burma, and their potential bases in southern Africa, the PLA will be able to control shipping into and out of the Indian Ocean, potentially controlling India's and the rest of Asia's trade to and from Africa, the Middle East, and Europe. Military Exercises Military exercises between the PLA and other countries' militaries comprise another possible indicator of future military relationships that could lead to basing rights in a country. A 2021 report (pdf) from the office of the U.S. Secretary of Defense stated, "For example, in 2020, the PLA participated in Russia's national-level exercise KAVKAZ-20 along with forces from Armenia, Belarus, Pakistan, and Burma." Senior PLA Visits  Visits by the most senior PLA representatives may indicate future basing or the intention to build trust and leverage the CCP's relationship with any given country, thereby exploiting personal relationships that PLA leaders develop with foreign military officers. For example, although the PLA canceled most official visits during the COVID-19 pandemic in 2020, the "PRC Minister of National Defense General Wei Fenghe attended the Russian Victory Day celebration in Moscow, and led delegations to Indonesia, Malaysia, Brunei, the Philippines, and Pakistan," according to the U.S. defense report. Note that the first four countries are claimants to the South China Sea, while Vietnam, also a claimant country, is not on the list. PLA soldiers march on Red Square during a military parade to mark the 75th anniversary of the Soviet victory over Nazi Germany in World War II in Moscow on June 24, 2020. (Pavel Golovikin/AFP via Getty Images) Weapon Sales Weapon sales is another method that allows PLA personnel to be deployed to a country. Although these deployments ostensibly are for training and monitoring the weapons transfer process, insight into the host nation's military and political elite can be gleaned and often provide invaluable information and context on internal developments and future opportunities for an increased PLA presence. Transit Facilities Besides the focus on port facilities, the PLA Air Force (PLAAF) must have established agreements with countries that its military aircraft enter for refueling and other support. For example, on April 9 and 10 this year, six long-range Y-20A heavy airlift jets made two round trip trips from the PLAAF's 13th Transport Division, 37th Air Regiment based out of Kaifeng, Henan Province, to Serbia's Nikola Tesla Airport in Belgrade with stopovers in either Baku, Azerbaijan, or Istanbul, Turkey, to deliver a battery of FK-3 medium-range, anti-aircraft missiles. In this case, Azerbaijan and Turkey are members of the Shanghai Cooperation Organization dialogue (see more details on SCO in the previous article here). Chinese Private Security and Military Companies Chinese private security companies (PSC) and private military companies (PMC) are a lesser tracked group of Chinese citizens connected to the CCP and the PLA. As most China experts know, all companies in China have CCP representatives as part of their governing board of directors, and any information they have of interest must be shared with the CCP. Given these conditions, the PSCs act as forward deployed PLA without uniforms, effectively making PSCs not private security companies but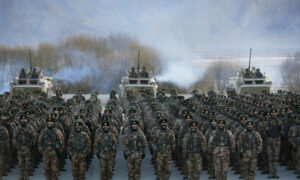 News Analysis
Part one of this two-part series discussed the known and possible locations where the Chinese Communist Party's (CCP) People's Liberation Army (PLA) is building bases. This article will examine indicators of future PLA basing locations and look at CCP/PLA quasi-military groups that operate outside the mainland.
Agreements
A fully operational base is the clearest example of CCP/PLA expansionism. Other types of agreements can also enable the PLA basing that is not full-time, such as a logistics support agreement, status of forces or visiting forces agreement, port visits, military exercise use or contingency basing, host nation support agreement, assistance-in-kind agreement, emergency use agreement, acquisition cross-servicing agreement, memorandum of understanding, memorandum of agreement, and prepositioned supplies.
Based on the PLA's current or anticipated needs, the PLA will strive to align each agreement with its requirements and adjust it to the CCP's needs.
Chokepoint Strategy
One premise of the PLA basing strategy is to ensure unfettered access to key chokepoints or "strategic strongpoints."
China's first official military base in Djibouti demonstrated this requirement by providing access to all shipping that was: 1) departing the oil and the gas-rich Middle East, 2) coming from and to the Mediterranean Sea via the Suez Canal, 3) coming from East Africa, and 4) passing the Cape of Good Hope in South Africa.
Other chokepoints, such as the Coco islands off the coast of Burma (Myanmar), provide the PLA with the best placement and access to the eastern Indian Ocean. Together with its access to the Sri Lanka port, Djibouti, Burma, and their potential bases in southern Africa, the PLA will be able to control shipping into and out of the Indian Ocean, potentially controlling India's and the rest of Asia's trade to and from Africa, the Middle East, and Europe.
Military Exercises
Military exercises between the PLA and other countries' militaries comprise another possible indicator of future military relationships that could lead to basing rights in a country.
A 2021 report (pdf) from the office of the U.S. Secretary of Defense stated, "For example, in 2020, the PLA participated in Russia's national-level exercise KAVKAZ-20 along with forces from Armenia, Belarus, Pakistan, and Burma."
Senior PLA Visits
Visits by the most senior PLA representatives may indicate future basing or the intention to build trust and leverage the CCP's relationship with any given country, thereby exploiting personal relationships that PLA leaders develop with foreign military officers.
For example, although the PLA canceled most official visits during the COVID-19 pandemic in 2020, the "PRC Minister of National Defense General Wei Fenghe attended the Russian Victory Day celebration in Moscow, and led delegations to Indonesia, Malaysia, Brunei, the Philippines, and Pakistan," according to the U.S. defense report.
Note that the first four countries are claimants to the South China Sea, while Vietnam, also a claimant country, is not on the list.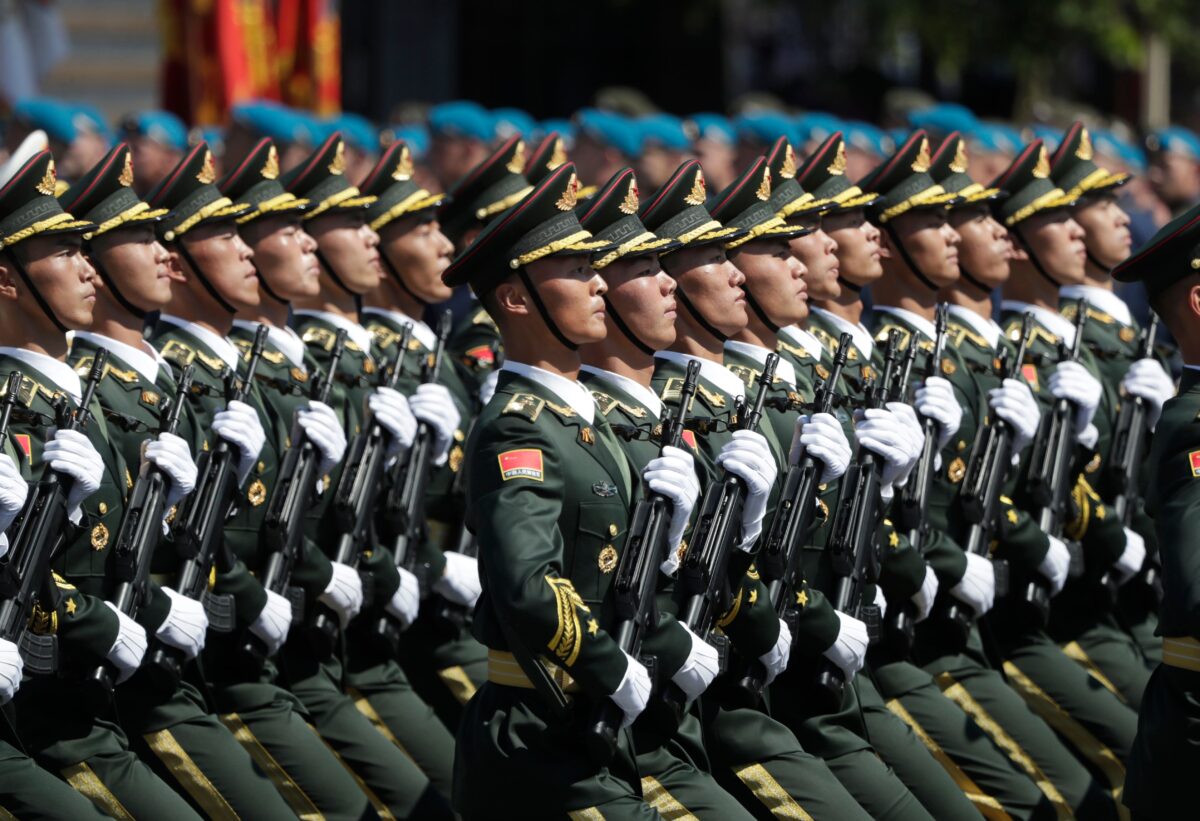 Weapon Sales
Weapon sales is another method that allows PLA personnel to be deployed to a country. Although these deployments ostensibly are for training and monitoring the weapons transfer process, insight into the host nation's military and political elite can be gleaned and often provide invaluable information and context on internal developments and future opportunities for an increased PLA presence.
Transit Facilities
Besides the focus on port facilities, the PLA Air Force (PLAAF) must have established agreements with countries that its military aircraft enter for refueling and other support.
For example, on April 9 and 10 this year, six long-range Y-20A heavy airlift jets made two round trip trips from the PLAAF's 13th Transport Division, 37th Air Regiment based out of Kaifeng, Henan Province, to Serbia's Nikola Tesla Airport in Belgrade with stopovers in either Baku, Azerbaijan, or Istanbul, Turkey, to deliver a battery of FK-3 medium-range, anti-aircraft missiles. In this case, Azerbaijan and Turkey are members of the Shanghai Cooperation Organization dialogue (see more details on SCO in the previous article here).
Chinese Private Security and Military Companies
Chinese private security companies (PSC) and private military companies (PMC) are a lesser tracked group of Chinese citizens connected to the CCP and the PLA.
As most China experts know, all companies in China have CCP representatives as part of their governing board of directors, and any information they have of interest must be shared with the CCP. Given these conditions, the PSCs act as forward deployed PLA without uniforms, effectively making PSCs not private security companies but PLA front organizations.
Chinese PSCs are hired in three ways: 1) receive funding or contracts from the CCP, 2) work under direct CCP control, and 3) provide security contracting personnel who work directly for Chinese state-owned enterprises.
Supply and Demand
According to a recent report by the Center for Strategic and International Studies (CSIS), the CCP uses PMCs "to train military forces or to augment combat operations, while PSCs are used primarily for noncombat missions such as personnel protection and site security."
Inside China, there are approximately "4,000 registered security firms with an estimated 4.3 million employees."
According to a Chinese news report, "as many as 20 to 40 Chinese PSCs are operating abroad in some 40 countries … employing an estimated 3,200 staff of security professionals" as of 2016, protecting 16,000 Chinese companies operating abroad.
A RAND report observes that the CCP prefers to use PSCs since PMCs tend to cover areas such as military training that the PLA prefers to conduct with the host nation; coupled with Russian PMCs (such as the Wagner Group) and CCP laws about armed Chinese citizens, the CCP has avoided PMCs.
Another important dimension to hiring PLA and other security personnel is the fact that there are more than 57 million veterans in China. Many are unemployed, which is one reason they demand more benefits from the CCP.
According to a 2020 Carnegie report, "In recent years, veterans have mounted over fifty major protests demanding better benefits. Such demonstrations have undermined the CCP's standing and threatened the PLA's latest phase of demobilization and modernization. Security firms help relieve some of that pressure."
According to a Chinese news source, the most likely place for a dramatic increase in CCP PSC business and employment is in Afghanistan to support the extraction of an estimated $3 trillion in mineral resources by Chinese companies.
An additional CCP security challenge for PSCs is providing protection for "more than 30,000 PRC [People's Republic of China] firms and 5.5 million PRC citizens working abroad, with another 60 million traveling each year," according to a report by the National Defense University Press.
Belt and Road Initiative
Although part one of this series discussed PLA bases, the analysis did not discuss countries with which the CCP has strong ties but has not yet initiated actions to build or secure bases.
Experts assume the CCP has been installing a base as a long-term strategic goal in countries 1) where the CCP is pursuing its Belt and Road Initiative (BRI) activities (as of March 2022, the CCP has signed a Memorandum of Understanding with 147 countries), 2) that have a high percentage of their export trade with China, and 3) where there are indications of high levels of elite capture.
A 2019 U.S. Congressional report observed, "China's BRI has emerged as the clearest organizing concept behind the PLA's expanding overseas presence."
The United States and its allies will find it more difficult to stop the PLA from building bases once the country is "captured" by the CCP. For example, the 2021 Iran-China 25-Year Comprehensive Cooperation Agreement commits China to invest $400 billion in Iran for oil. Although the agreement has not been made public, Iranian press reports leaked that China can deploy up to 5,000 PLA security forces to Iran to protect its investment.
Chinese PSC Potential Market in BRI Projects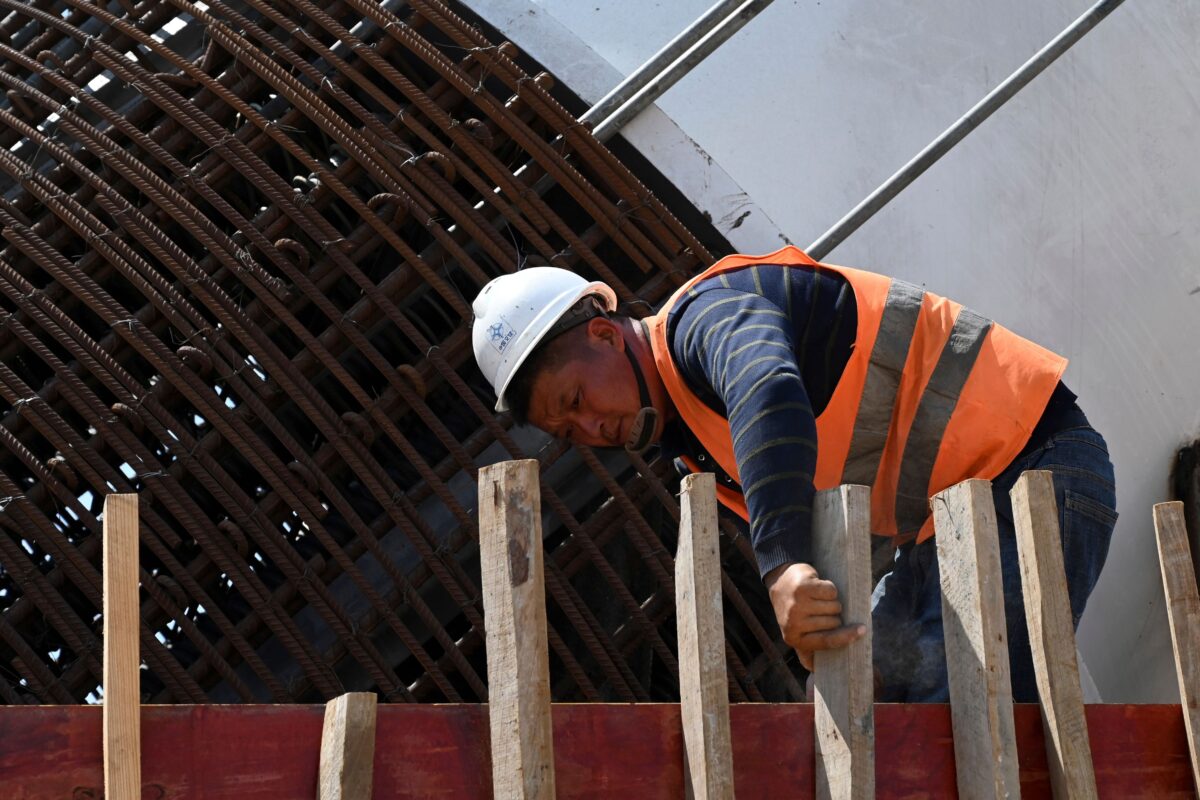 BRI projects are known for hiring almost exclusively Chinese workers with only a few symbolic locals. In 2018, more than 1 million Chinese laborers, employed by over 10,000 Chinese companies, worked in Africa.
Many BRI locations are in lawless conflict zones. Chinese companies sometimes hire "local militias for their protection through the PSCs," according to a media source. Chinese PSCs have become more relevant given these considerations.
Due to CCP laws on gun ownership, Chinese PSCs face one challenge: the prohibition on the use of lethal force. The PSCs are almost entirely unarmed.
PSCs Used for Intelligence Operations
Some reports indicate that Chinese PSCs act like PMCs "carrying out covert activities such as spying, gathering of intelligence using 'Humint' [human intelligence] sources and advise local forces on the information gathered by way of intelligence collection."
For example, Geopolitica.Info reported that "Beijing supplied technologies to Angola, Ethiopia, Zimbabwe and others, [that] has the potential to be used against political opponents, activists and protesting labor to suppress their dissent and human rights. Another Chinese PSC, 'Haiwei', which is present in 51 countries, is actively involved in 'gathering of intelligence' in Ethiopia through its channels and shared with the locals for their action against threats."
Chinese PSCs feature low pay, bad morale, and poor training; they also have been involved in illegal activities. PSCs that employed former members of the PLA and the People's Armed Police (PAP) have "been a tool of repression of [the] Chinese government, they continue to act accordingly in Africa while dealing with any opposition," the report said.
Moreover, these PSCs are "prone to carry out illegal activities, such as involvement in/facilitating illegal wildlife trade, drug and human trafficking."
The Future of Chinese PSCs
According to the CSIS report, "China has many areas of opportunity to utilize PSCs, including along the BRI corridor, in the South China Sea, throughout its shipping industry globally, and in training police and security forces abroad."
The report highlighted that "Chinese PSCs widen the aperture of Chinese security focused cooperation to a broader range of governments than the United States is able or willing to work with through the U.S. military, in part due to U.S. domestic political and legal constraints, including Leahy vetting."
Maritime Militia: 'Little Blue Men'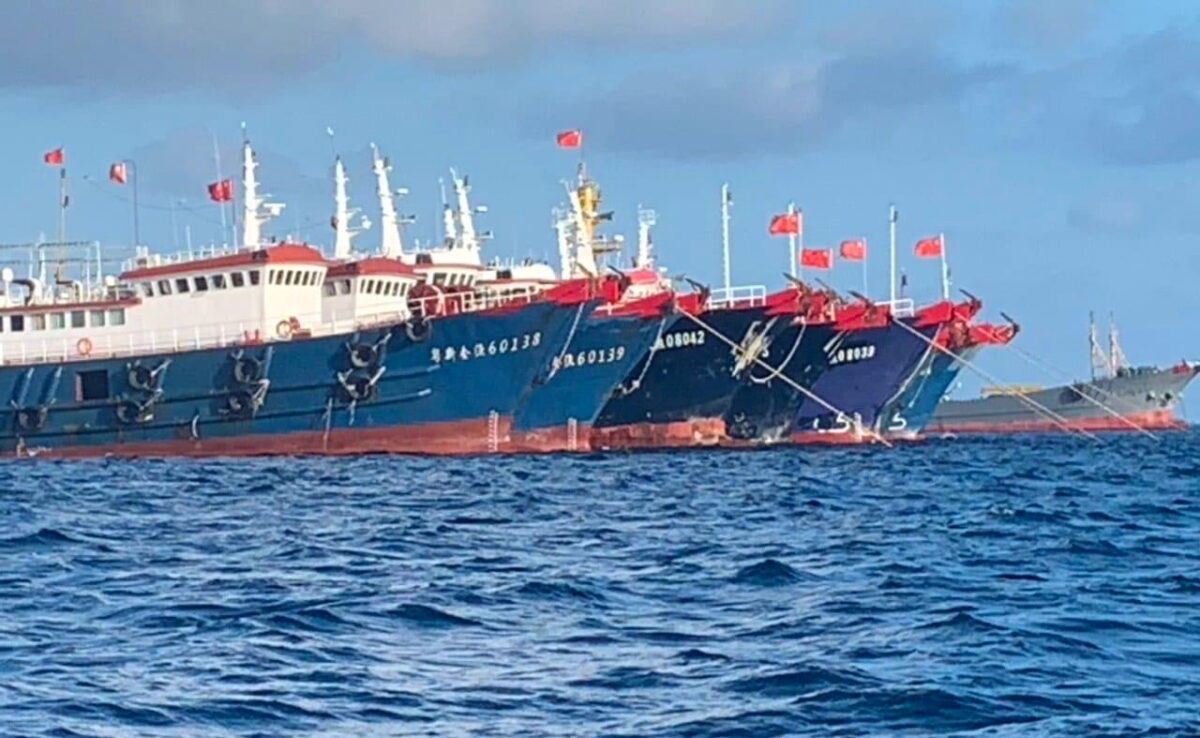 CSIS says the CCP has deputized the maritime militia "to protect fishing fleets and patrol territory China claims as its own, particularly in the South China Sea."
According to the 1991 Militia Work Regulations, these "little blue men" fall under the PLA's Provincial Military District or below as a ready reserve. The CCP uses them to augment forces operating in the oceans close to China: East China Sea (ECS), South China Sea (SCS), and the Yellow Sea (including the Bohai Sea and Korea Bay).
The maritime militia would also have applicability to any Taiwan invasion or other SCS operation (part of the "nine-dash line" area), as well as sovereignty antics conducted in the ECS and the Yellow Sea.
Importance of These Indicators
Many readers might find the indicators mentioned above necessary but not sufficient evidence of the PLA's intentions to build bases or at least find ways to employ excess security personnel. Because the CCP and the PLA are secretive and non-transparent, experts examine indicators to assess their intentions.
Much like during the Cold War with the USSR, U.S. intelligence agencies look for non-trivial clues. Something as simple as arms sales could indicate military-to-military cooperation leading to basing rights. Analysts and PLA watchers should use these indicators as leads to investigate the PLA in those countries and locations.
Even if the PLA does not build bases in these countries, the PLA is building relationships that have strategic value. Such relationships should concern analysts and policymakers assessing the CCP's expansionism and the PLA's role in implementing the CCP's global strategy.
Final Note
As the PLA pushes out from Asia, these actions force the United States and other allies to counter it.
As Aaron Friedberg says in his new book, "Getting China Wrong" (Polity Press, 2022), "Should the PLA gain access to ports and airbases on the west coast of Africa or in Latin America, it could compel the United States to keep more of its forces closer to home, further tipping the balance in the Western Pacific."
This implies that the CCP will force the United States to make difficult tradeoffs regarding where to deploy forces and where to leave areas of the world to CCP machinations.
Read part I here.