What Your Face Says About You
The ancient art of Chinese face reading may give insight that goes more than skin deepMien shiang is an ancient Taoist art that literally means face (mien) reading (shiang) and has been practiced for more than 3,000 years. This ancient art aims to give us a wealth of information about a person–from personality traits to possible health problems—by simply looking at their face. Many ancient Taoists believed that the face "records the past, reflects the present, and forecasts the future." The belief is that our faces are a chronological record of our passage through life, so maybe learning a little mien shiang can teach us about ourselves and help us understand others. What Does the Face Reveal? Mien shiang is exceedingly complex and can take years or even decades to master. Observing different aspects of the face can purportedly tell us about everything from someone's personality to their talents or if they're on their intended life's path. Using mien shiang, some experts say they can also see emotional upsets and traumas people may have suffered and even when they might have experienced them. The more we learn about mien shiang, the more we should be able to see. Using different "facial maps," we can try to figure out various aspects of someone's character, from the superficial to the profound. Some of the things we look for when reading the face are: Shape of the face Size of the face Colors of the face Shape, size, and placement of each feature Markings, moles, shadings, lines, and wrinkles Historically Speaking In a time before everything we could ever want to know was available at our fingertips, mien shiang was considered an invaluable tool of both self-discovery and knowing those around you. Mien shiang was originally a practice reserved only for royalty, and it was used as both a diagnostic tool to determine existing illness and its onset or to deduce a person's character. The latter is important when there are constantly people coming and going from your court and not all of them might be there with your best interests in mind. Emperors and court officials relied on the opinions of their mien shiang advisers to tell them if a stranger's intentions were honorable or if they might be misrepresenting themselves in an attempt to deceive them. In the modern world, face reading could still be very useful. Besides feeding our deep desire to know and understand ourselves, it could serve an important function. Knowing some of the basics of mien shiang could help us make important decisions such as which accountant to hire to manage our life savings. We want to hire people who are honest, kind, and trustworthy and not those that might betray us. Mien shiang might help us tell the difference. Knowing a little mien shiang may help us figure out who we are and discover our talents and passions. This can sound far-fetched, but these are some of the more esoteric intended purposes of face reading. It's meant to help us discover who we really are and to realize our purpose in life. Learning the Basics 12 Facial Features Let's start with some of the basics. First, let's look at what facial features to look at and what they can tell us. There are several different "facial maps" or ways that we can break down the face to give us specific information. One of these "maps" tells us about different facial features and what they represent. In mien shiang, there are 12 main facial features that reveal aspects of corresponding character traits. The 12 principle facial features are: Ears: risk-taking ability, longevity Hairline: socialization Forehead: parents' influence Brow bones: control Eyebrows: passion, temper, pride Eyes: intelligence, receptivity Cheeks: confidence Cheekbones: authority Nose: ego, power, leadership, wealth Lips and mouth: personality, emotions, sensuality, sexuality Chin: character, will Jaw: determination Each of these features tells us something specific about the person. Take a look in the mirror. Do you have a strong, prominent nose; high, defined cheekbones; or a wide mouth with full lips? What do your features say about you? Size Matters Another thing to consider is that in mien shiang, size matters. Large features mean that their associated characteristic is more pronounced, and smaller ones mean that the same characteristics are less prominent. For example, large ears mean more risk-taking ability; a small, narrow jaw means less determination; and the more prominent the brow bones, the more controlling a person is by nature. Age Map Another map is the "age map," which breaks the face down into different "zones" that are affected at different ages. It begins on the left ear, moving to the right ear, to the hairline, and downward in horizontal strips until it reaches the chin. Below are the areas and their corresponding ages: Left ear rim: conception to early childhood Right ear rim: mid-childhood to adolescence Hairline to eyebrows: adolescence t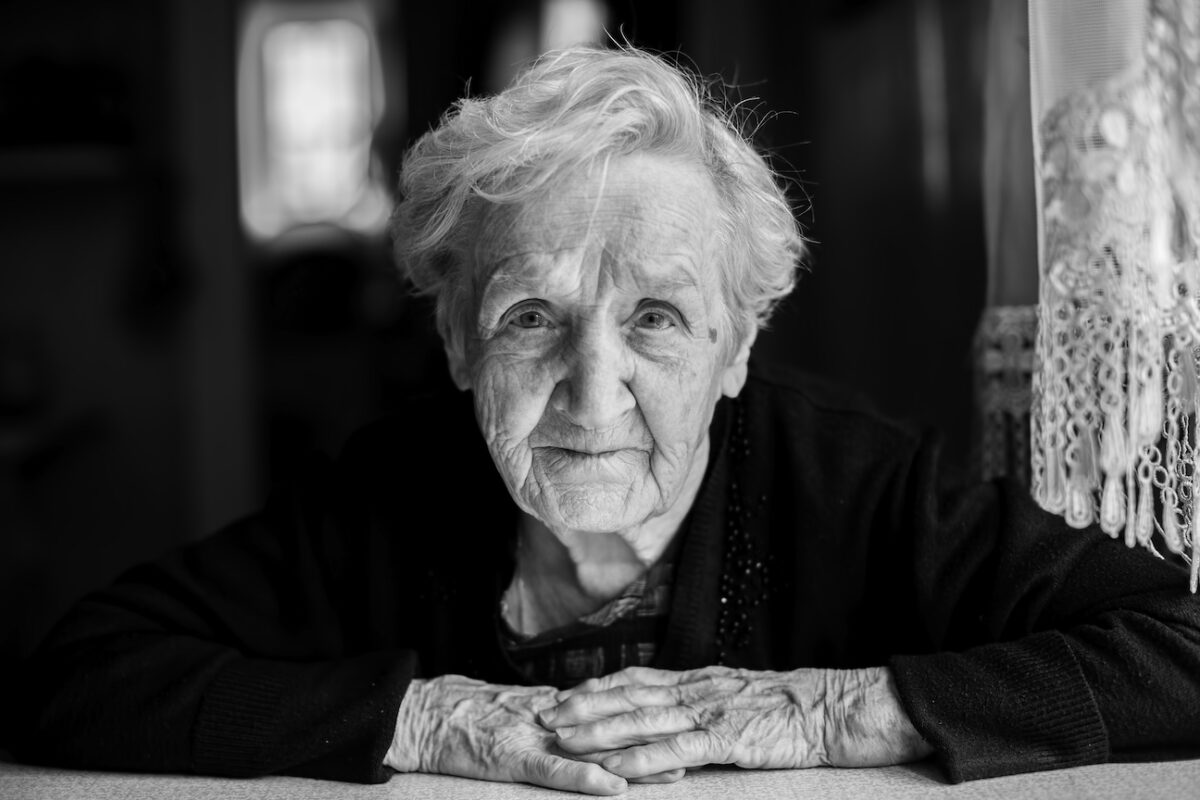 The ancient art of Chinese face reading may give insight that goes more than skin deep
Mien shiang is an ancient Taoist art that literally means face (mien) reading (shiang) and has been practiced for more than 3,000 years. This ancient art aims to give us a wealth of information about a person–from personality traits to possible health problems—by simply looking at their face. Many ancient Taoists believed that the face "records the past, reflects the present, and forecasts the future."
The belief is that our faces are a chronological record of our passage through life, so maybe learning a little mien shiang can teach us about ourselves and help us understand others.
What Does the Face Reveal?
Mien shiang is exceedingly complex and can take years or even decades to master. Observing different aspects of the face can purportedly tell us about everything from someone's personality to their talents or if they're on their intended life's path. Using mien shiang, some experts say they can also see emotional upsets and traumas people may have suffered and even when they might have experienced them. The more we learn about mien shiang, the more we should be able to see. Using different "facial maps," we can try to figure out various aspects of someone's character, from the superficial to the profound.
Some of the things we look for when reading the face are:
Shape of the face
Size of the face
Colors of the face
Shape, size, and placement of each feature
Markings, moles, shadings, lines, and wrinkles
Historically Speaking
In a time before everything we could ever want to know was available at our fingertips, mien shiang was considered an invaluable tool of both self-discovery and knowing those around you. Mien shiang was originally a practice reserved only for royalty, and it was used as both a diagnostic tool to determine existing illness and its onset or to deduce a person's character.
The latter is important when there are constantly people coming and going from your court and not all of them might be there with your best interests in mind. Emperors and court officials relied on the opinions of their mien shiang advisers to tell them if a stranger's intentions were honorable or if they might be misrepresenting themselves in an attempt to deceive them.
In the modern world, face reading could still be very useful. Besides feeding our deep desire to know and understand ourselves, it could serve an important function. Knowing some of the basics of mien shiang could help us make important decisions such as which accountant to hire to manage our life savings. We want to hire people who are honest, kind, and trustworthy and not those that might betray us. Mien shiang might help us tell the difference.
Knowing a little mien shiang may help us figure out who we are and discover our talents and passions. This can sound far-fetched, but these are some of the more esoteric intended purposes of face reading. It's meant to help us discover who we really are and to realize our purpose in life.
Learning the Basics
12 Facial Features
Let's start with some of the basics. First, let's look at what facial features to look at and what they can tell us. There are several different "facial maps" or ways that we can break down the face to give us specific information. One of these "maps" tells us about different facial features and what they represent. In mien shiang, there are 12 main facial features that reveal aspects of corresponding character traits.
The 12 principle facial features are:
Ears: risk-taking ability, longevity
Hairline: socialization
Forehead: parents' influence
Brow bones: control
Eyebrows: passion, temper, pride
Eyes: intelligence, receptivity
Cheeks: confidence
Cheekbones: authority
Nose: ego, power, leadership, wealth
Lips and mouth: personality, emotions, sensuality, sexuality
Chin: character, will
Jaw: determination
Each of these features tells us something specific about the person. Take a look in the mirror. Do you have a strong, prominent nose; high, defined cheekbones; or a wide mouth with full lips? What do your features say about you?
Size Matters
Another thing to consider is that in mien shiang, size matters. Large features mean that their associated characteristic is more pronounced, and smaller ones mean that the same characteristics are less prominent. For example, large ears mean more risk-taking ability; a small, narrow jaw means less determination; and the more prominent the brow bones, the more controlling a person is by nature.
Age Map
Another map is the "age map," which breaks the face down into different "zones" that are affected at different ages. It begins on the left ear, moving to the right ear, to the hairline, and downward in horizontal strips until it reaches the chin.
Below are the areas and their corresponding ages:
Left ear rim: conception to early childhood
Right ear rim: mid-childhood to adolescence
Hairline to eyebrows: adolescence through the 20s
Eyebrow area: early 30s
Eye area: mid to late 30s
Nose: 40s
Mouth area: 50s
Chin: 60s
Jaw: 70s and beyond
Facial lines and markings generally appear first on the forehead and work their way down to the bottom of the chin over the years. Markings in certain areas signify events that happened at specific times in our lives, either physical, emotional, or spiritual. If you suffered a traumatic event in your teens or early 20s, you may have lines or markings on your forehead that represent the trauma that you went through.
Some of the lines and markings on our faces are inherited from our parents or ancestors and others are acquired by our life experiences. They're all significant in mien shiang; we just have to know what to look for.
2 Sides of the Face
Each side of your face also reveals something unique about you. The right side of your face represents your outer self, the persona that you show to the world, or the way you want to be seen by others. This side represents your mother's influence. The left side of your face represents your true self, the private person that you really are, or your inner self. This side represents your father's influence.
Most people's faces aren't symmetrical, and this has meaning in mien shiang as well. Let's say you have a friend whose left cheekbone is more prominent, sits higher, and is more defined than the right one. Looking back at our list, we know that the cheekbones represent authority. So you might deduce that this person has a strong inner sense of authority (the left side is our true nature), but has a hard time acting on it or is shy about showing it (the right side is your public persona).
It's fascinating to think that these small details can tell us something.
Face reading can be used as a diagnostic tool in Chinese medicine. There are facial maps that represent the internal organs and other physical structures that can tell practitioners the relative health of the patient and inform them of the presence and severity of disease. Facial diagnosis is just another tool that practitioners of Chinese medicine can use to gather information, and more accurately diagnose and treat illnesses.
Again, it has multiple layers and is highly complex, but with years of practice, mien shiang can be an immensely helpful and invaluable tool for both practitioner and patient.
Final Thoughts
Now that you know a little about mien shiang, take a close look in the mirror. What do you see?
Your face is a record of all that you've experienced and gone through in life. The lessons, struggles, and laughter remain there for all to see. Frown lines and smile lines are more than nicknames for wrinkles, they're a testimony to how you have lived and who you are.
Our faces record experiences and share a record that should be celebrated.