What I Learned Running a 100k Marathon
I usually save stories of my endurance-running exploits for my running buddies, but my most recent race experience, Leona Divide 100k, is different. The race in remote Green Valley, California, was the first ultra marathon I've successfully completed in almost three years, the pandemic having put the kibosh on such social events for a spell. For this reason alone, it is near and dear to my heart. Leona Divide took place the Saturday after Easter. For Christians, the Easter season is a time of rebirth and renewal, and I'd be lying to say such notions weren't floating through my head—life affirming thoughts that I could still pull off such feats after a prolonged absence from the sport. Yet, the experience contains lessons that go far beyond the realm of endurance sports.Let's focus on the importance of having an explicit spectrum of goals—"A," "B," and "C," if you will—when approaching the bargaining table. Precious few of us have the luxury of demanding that everything go our own way without exception. A more realistic approach is to have a series of goals—good, better, and best—that we enumerate for ourselves before undertaking any difficult negotiation or embarking on any great venture. My "A" goal at the race was to break my previous 2019 Leona Divide 100k record of 12 hours, 54 minutes. Given my training and the cool-weather forecast, I had reason to believe I could achieve this. On paper, all looked good; however, late morning on race day, the weather pattern shifted from cool to downright toasty. Despite my best efforts to stay on top of nutrition, hydration, and electrolytes, I started to experience a hard "bonk" at mile 30, descending into a full-on meltdown by mile 40. My "A" goal was clearly out the window at that point. Often, when we come to such a realization, we are tempted to throw in the towel and give up altogether. Toughing It Out The supreme test of my scheme came into play at mile 47, when I had to choose between dropping down to the 50-mile distance or gutting out another 13 miles for a 100k finish—knowing full well that I would be power hiking the climbs and able to run only the downhills. My "B" goal was to finish in under 14 hours and secure my "C" goal of qualifying for Western States 100 (ultra running's equivalent of the Boston Marathon), which had a 16-hour cutoff. This mindset shines here: Because I had enumerated these goals for myself before the race, I could effortlessly pivot to my "B" goal during a panic situation—when my brain was far from peak functioning. The view from the course. (Joe Seeley) At mile 47, I was sorely tempted to take the three-mile downhill route to the finish line and call it a day. Instead, I considered this a "Get thee behind me, Satan" moment and chose to complete the 100k route. It was difficult—and not just because my slowing down significantly lengthened the experience. I also had ample opportunity to congratulate and encourage many other runners who were flying past while I was crawling up hills; but, any ego bruising was quickly forgotten as my encouragement of the other runners uplifted me as well. I was able to focus on hitting my "B" goal of finishing in under 14 hours, and I cranked out some of my fastest miles of the race during that segment. How close did I cut it? I crossed the finish line in 13 hours, 59 minutes, 34 seconds. The 'ABC' Mindset This mindset is applicable far outside the realm of endurance sports. Growing up, George Martin's "A" goal was to become a world-class musician. He maintained "fantasies about being the next Rachmaninoff." When that aspiration fell through, however, he didn't become discouraged or bitter. Rather, George focused on a "B" goal of becoming a musical producer—and the world is ever grateful that he did, as he was responsible for bringing to fruition many of the most beloved hits of a then up-and-coming band, the Beatles. Negotiation is a powerful tool in business and life. In fact, in a successful negotiation scenario, neither side achieves their "A" goal. Instead, both sides often end up settling for "B" goals as well as their bedrock "C" goals. Compromise is king. Perhaps most importantly, having such a mindset can make you a more satisfied and content person overall. At Leona Divide, I could have thrown in the towel when my primary goal was no longer attainable. Instead, I was able to make the most of the occasion. Without hitting my "A" goal: It was still a glorious day. I earned my all-important Western States 100 qualifier. I added an achievement to my personal collection—beyond the reach of any slings and arrows of outrageous fortune life may have in store. How can you apply the "ABC"-goal methodology to become a more successful negotiator in your job and life? Seeley on the course. (Courtesy of George Toth-Fejel)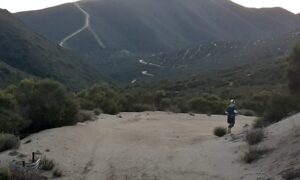 I usually save stories of my endurance-running exploits for my running buddies, but my most recent race experience, Leona Divide 100k, is different. The race in remote Green Valley, California, was the first ultra marathon I've successfully completed in almost three years, the pandemic having put the kibosh on such social events for a spell. For this reason alone, it is near and dear to my heart. Leona Divide took place the Saturday after Easter. For Christians, the Easter season is a time of rebirth and renewal, and I'd be lying to say such notions weren't floating through my head—life affirming thoughts that I could still pull off such feats after a prolonged absence from the sport. Yet, the experience contains lessons that go far beyond the realm of endurance sports.
Let's focus on the importance of having an explicit spectrum of goals—"A," "B," and "C," if you will—when approaching the bargaining table. Precious few of us have the luxury of demanding that everything go our own way without exception. A more realistic approach is to have a series of goals—good, better, and best—that we enumerate for ourselves before undertaking any difficult negotiation or embarking on any great venture.
My "A" goal at the race was to break my previous 2019 Leona Divide 100k record of 12 hours, 54 minutes. Given my training and the cool-weather forecast, I had reason to believe I could achieve this. On paper, all looked good; however, late morning on race day, the weather pattern shifted from cool to downright toasty. Despite my best efforts to stay on top of nutrition, hydration, and electrolytes, I started to experience a hard "bonk" at mile 30, descending into a full-on meltdown by mile 40. My "A" goal was clearly out the window at that point. Often, when we come to such a realization, we are tempted to throw in the towel and give up altogether.
Toughing It Out
The supreme test of my scheme came into play at mile 47, when I had to choose between dropping down to the 50-mile distance or gutting out another 13 miles for a 100k finish—knowing full well that I would be power hiking the climbs and able to run only the downhills.
My "B" goal was to finish in under 14 hours and secure my "C" goal of qualifying for Western States 100 (ultra running's equivalent of the Boston Marathon), which had a 16-hour cutoff. This mindset shines here: Because I had enumerated these goals for myself before the race, I could effortlessly pivot to my "B" goal during a panic situation—when my brain was far from peak functioning.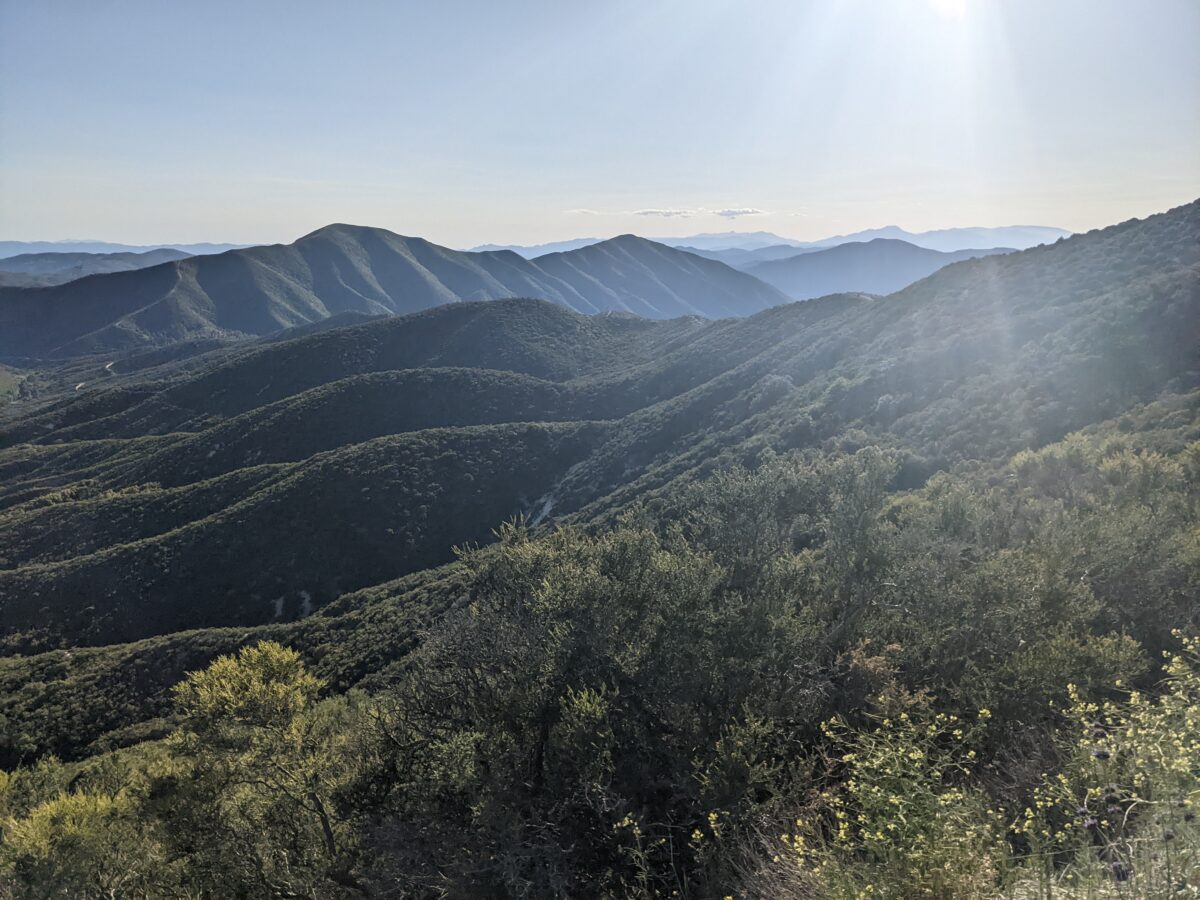 At mile 47, I was sorely tempted to take the three-mile downhill route to the finish line and call it a day. Instead, I considered this a "Get thee behind me, Satan" moment and chose to complete the 100k route. It was difficult—and not just because my slowing down significantly lengthened the experience. I also had ample opportunity to congratulate and encourage many other runners who were flying past while I was crawling up hills; but, any ego bruising was quickly forgotten as my encouragement of the other runners uplifted me as well.
I was able to focus on hitting my "B" goal of finishing in under 14 hours, and I cranked out some of my fastest miles of the race during that segment. How close did I cut it? I crossed the finish line in 13 hours, 59 minutes, 34 seconds.
The 'ABC' Mindset
This mindset is applicable far outside the realm of endurance sports.
Growing up, George Martin's "A" goal was to become a world-class musician. He maintained "fantasies about being the next Rachmaninoff." When that aspiration fell through, however, he didn't become discouraged or bitter. Rather, George focused on a "B" goal of becoming a musical producer—and the world is ever grateful that he did, as he was responsible for bringing to fruition many of the most beloved hits of a then up-and-coming band, the Beatles.
Negotiation is a powerful tool in business and life. In fact, in a successful negotiation scenario, neither side achieves their "A" goal. Instead, both sides often end up settling for "B" goals as well as their bedrock "C" goals. Compromise is king. Perhaps most importantly, having such a mindset can make you a more satisfied and content person overall.
At Leona Divide, I could have thrown in the towel when my primary goal was no longer attainable. Instead, I was able to make the most of the occasion. Without hitting my "A" goal:
It was still a glorious day.
I earned my all-important Western States 100 qualifier.
I added an achievement to my personal collection—beyond the reach of any slings and arrows of outrageous fortune life may have in store.
How can you apply the "ABC"-goal methodology to become a more successful negotiator in your job and life?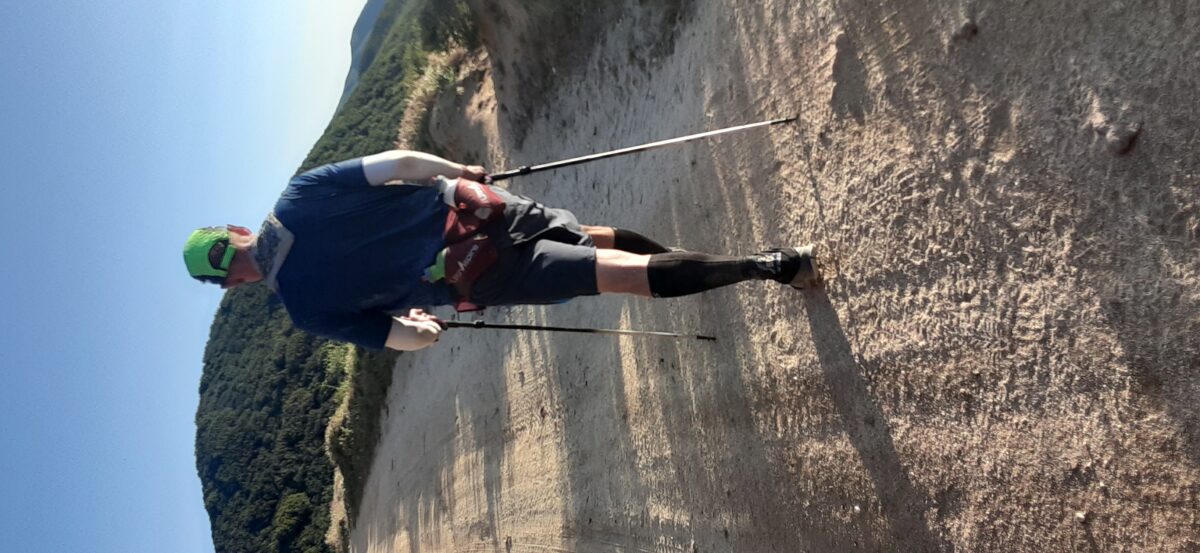 SimPure Y7 UV Countertop Reverse Osmosis Water Filtration Purification System, 4 Stage RO Water Filter, Bottleless Water Dispenser, 5: 1 Pure to Drain, BPA Free (No Installation Required)