US politician arrested after journalist investigating him was killed
A Nevada county official who lost a primary after claims of misbehavior came to light may have murdered the reporter responsible, police say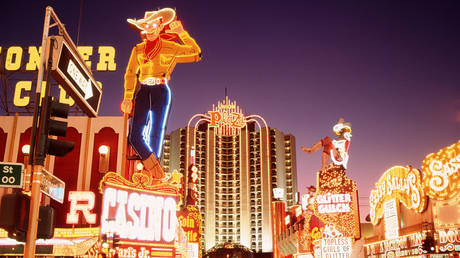 US politician arrested after journalist investigating him was killed
A Democrat official in Las Vegas is accused of fatally stabbing a reporter whose story caused him to lose an election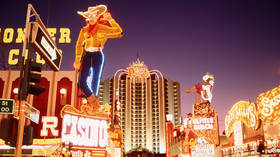 A county official in Las Vegas, Nevada is facing murder charges on Thursday, after he was arrested on suspicion of stabbing to death a journalist whose critical reporting may have cost him re-election. Clark County Public Administrator Robert Telles was taken into custody on Wednesday and charged with the killing of Las Vegas Review-Journal reporter Jeff German.
German, 69, was found dead near his home on Saturday. Clark County Sheriff Joe Lombardo said he was murdered the evening before. Surveillance footage and evidence recovered at the scene reportedly pointed to Telles, who already had a history of public hostility towards the journalist.
"hostile work environment," bullying, favoritism, and having an inappropriate relationship with a subordinate, estate coordinator Roberta Lee-Kennett. Though Telles denied the accusations, coworkers had secretly videotaped him and Lee-Kennett in the back of her car in a parking garage.
"We are relieved Telles is in custody and outraged that a colleague appears to have been killed for reporting on an elected official," said Glenn Cook, the paper's executive editor. "Journalists can't do the important work our communities require if they are afraid a presentation of facts could lead to violent retribution."
"great man and a brave reporter" who will be mourned by family and many friends.