US 'Must Never Conflate' CCP With Chinese People Seeking a Future Free of Communism: Congressman
The United States "must never conflate" the authoritarian regime ruling China with the Chinese people aspiring for a future free from communist control, according to Rep. Brian Fitzpatrick (R-Pa.).Fitzpatrick made the comment in support of the grassroots Tuidang (Quit the Party) movement that calls for the global Chinese community to break ties with China's communist regime. More than 400 million people have asked to withdraw their affiliations with one or all three Party organizations as of Aug. 3, according to statistics from the New York-based Global Tuidang Center, which helps to coordinate the movement. Collectively, their decision has demonstrated that the Chinese Communist Party (CCP) can't represent its population—despite its claims to the contrary—according to the congressman, who has sponsored a number of bills aimed at deterring the regime's influence in the United States and its human rights abuses. "As America confronts the national security and economic threats from an increasingly belligerent CCP, we must never conflate the Chinese people with the Communist Party. This is exactly what the CCP tries to do in its party propaganda," he told The Epoch Times, adding that he supports the Tuidang movement and "the growing number of Chinese who are pursuing a future free from communism." The Tuidang movement began in 2004 following the publication of the book "Nine Commentaries of the Communist Party." First published in the Chinese-language edition of The Epoch Times, the book expounds on the regime's history of deceit and terror. Former Virginia governor and Sen. George Allen (L) talks with Sen. John Thune (R-S.D.) before the funeral service for former Sen. John Warner (R-Va.) at the National Cathedral in Washington, on June 23, 2021. (Chip Somodevilla/Getty Images) George Allen, former governor of Virginia, said it's "heartening to learn that so many hundreds of millions of courageous freedom-loving and respecting people have disavowed association with the restrictive, repressive Chinese Communist Party." "This bravery in support of individual natural rights of life, liberty, and pursuit of happiness should encourage people throughout the world to stand strong for freedom and opportunities for all," he told The Epoch Times. "Let us in the United States of America cheer this good news and resolve to remember, protect and advance these enduring invigorating principles for liberty and independent personal responsibility in life rather than acquiescence to arrogant, authoritarian dictates and dependency on government controlling our lives." While the regime has sought to portray itself as inseparable from the Chinese people, Yi Rong, president of the Global Tuidang Center, argued that quitting the Party and its affiliates is in the interest of the country and the world overall. Rong Yi, president of the Tuidang Center, speaks at a rally commemorating the 20th anniversary of the persecution of Falun Gong in China, on the West lawn of Capitol Hill in Washington on July 18, 2019. (Samira Bouaou/The Epoch Times) "Tuidang movement is the largest grassroots movement in China's history," she said in an Aug. 3 speech celebrating the cause's 400 million-mark. "In a China ruled by the totalitarian communist party, seeing 400 million people withdrawing from the Party is a miracle that will encourage more Chinese people to do the same." She noted that the Soviet Union, the most powerful communist country, suddenly collapsed overnight in 1991. Just like that, "the fall of the CCP could happen at any time," she said. Terri Wu contributed to this report. China Reporter Follow Eva Fu is a New York-based writer for The Epoch Times focusing on U.S.-China relations, religious freedom, and human rights. Contact Eva at [email protected]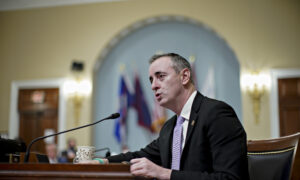 The United States "must never conflate" the authoritarian regime ruling China with the Chinese people aspiring for a future free from communist control, according to Rep. Brian Fitzpatrick (R-Pa.).
Fitzpatrick made the comment in support of the grassroots Tuidang (Quit the Party) movement that calls for the global Chinese community to break ties with China's communist regime.
More than 400 million people have asked to withdraw their affiliations with one or all three Party organizations as of Aug. 3, according to statistics from the New York-based Global Tuidang Center, which helps to coordinate the movement.
Collectively, their decision has demonstrated that the Chinese Communist Party (CCP) can't represent its population—despite its claims to the contrary—according to the congressman, who has sponsored a number of bills aimed at deterring the regime's influence in the United States and its human rights abuses.
"As America confronts the national security and economic threats from an increasingly belligerent CCP, we must never conflate the Chinese people with the Communist Party. This is exactly what the CCP tries to do in its party propaganda," he told The Epoch Times, adding that he supports the Tuidang movement and "the growing number of Chinese who are pursuing a future free from communism."
The Tuidang movement began in 2004 following the publication of the book "Nine Commentaries of the Communist Party." First published in the Chinese-language edition of The Epoch Times, the book expounds on the regime's history of deceit and terror.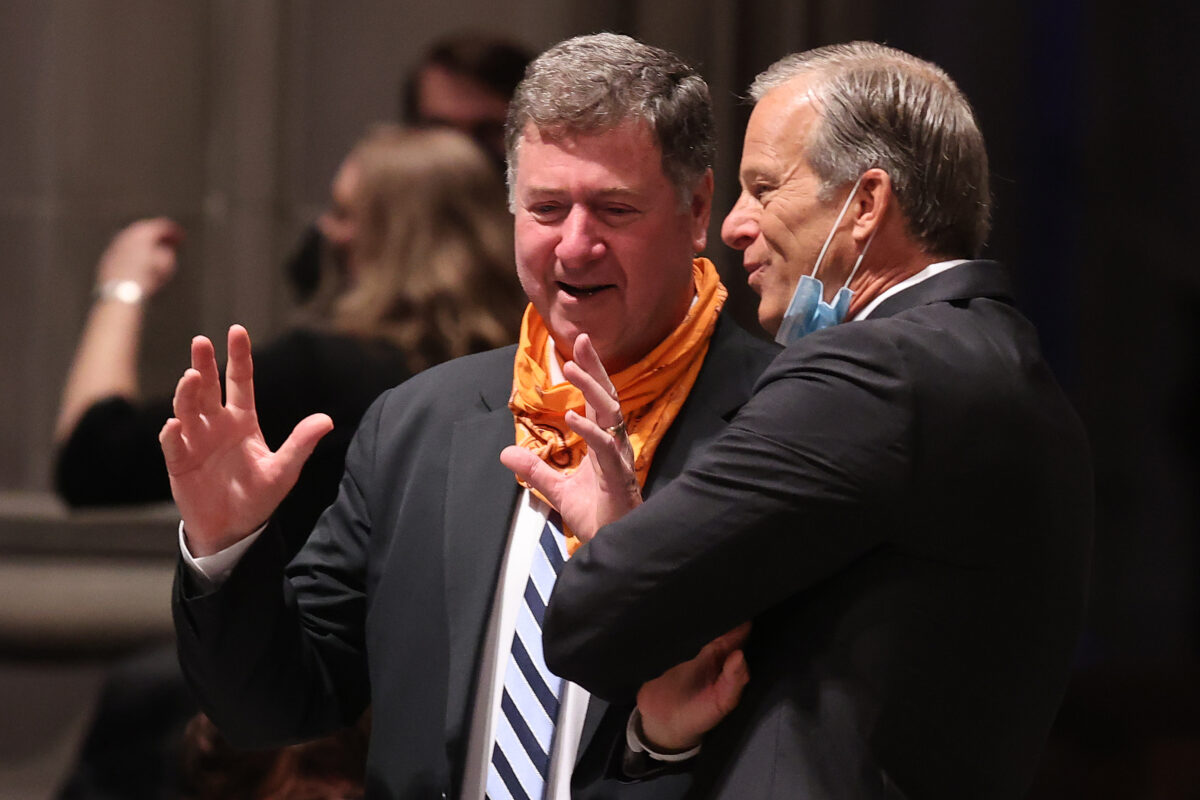 George Allen, former governor of Virginia, said it's "heartening to learn that so many hundreds of millions of courageous freedom-loving and respecting people have disavowed association with the restrictive, repressive Chinese Communist Party."
"This bravery in support of individual natural rights of life, liberty, and pursuit of happiness should encourage people throughout the world to stand strong for freedom and opportunities for all," he told The Epoch Times. "Let us in the United States of America cheer this good news and resolve to remember, protect and advance these enduring invigorating principles for liberty and independent personal responsibility in life rather than acquiescence to arrogant, authoritarian dictates and dependency on government controlling our lives."
While the regime has sought to portray itself as inseparable from the Chinese people, Yi Rong, president of the Global Tuidang Center, argued that quitting the Party and its affiliates is in the interest of the country and the world overall.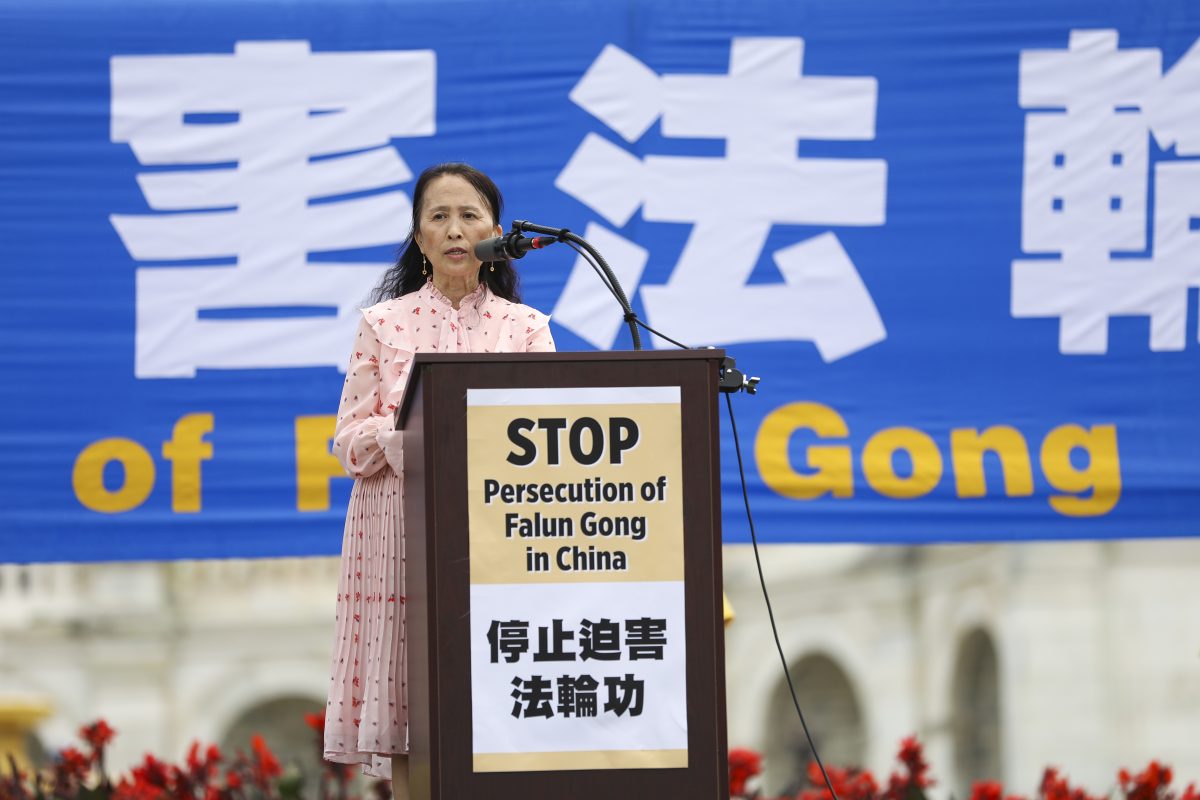 "Tuidang movement is the largest grassroots movement in China's history," she said in an Aug. 3 speech celebrating the cause's 400 million-mark.
"In a China ruled by the totalitarian communist party, seeing 400 million people withdrawing from the Party is a miracle that will encourage more Chinese people to do the same."
She noted that the Soviet Union, the most powerful communist country, suddenly collapsed overnight in 1991.
Just like that, "the fall of the CCP could happen at any time," she said.
Terri Wu contributed to this report.