US Military and Biden Admin Failed in Their Response to Chinese Spy Balloon: Gordon Chang
That the Chinese spy balloon was allowed to traverse the United States for eight days before being shot down was a failure by the U.S. military and the Biden administration, China expert Gordon Chang said in an interview, which aired on "Newsmakers" by NTD on Feb. 8. "Jan. 28, this balloon entered the U.S. Air Defense Identification Zone," Chang said. "And it wasn't shot down until Saturday [Feb. 4]. It had eight days traversing the United States and Canada. And along the way, it was surveilling extremely sensitive military sites. So I think that it's apparent that we didn't defend ourselves." Gordon Chang, China analyst and author of "The Coming Collapse of China," in New York City on Jan. 3, 2023. (Samira Bouaou/The Epoch Times) Chang lived and worked in China and Hong Kong as a lawyer and is the author of "The Coming Collapse of China" and "The Great U.S.-China Tech War." "First response would have been to shoot it down as soon as it crossed into territorial U.S. airspace, and that would be by the Aleutians [Islands]," Chang said about what actions the United States should have immediately taken. "That would have been on Jan. 28. This balloon was maneuverable. And clearly, the Chinese were actually directing its path." Sending a Message According to Chang, China got a "very good look" at how the United States deals with intrusions. When the Biden administration didn't immediately shoot down the balloon, it sent a distinct message to China. "It shows that there was confusion and disarray in the Pentagon, and also probably in the Biden administration itself," Chang said. "There are reports that [President Biden] did not hear about [the balloon] until the fourth day of this intrusion, which would indicate that the military is not prepared, at least mentally, to deal with China. "We have a lot of capabilities, but they mean nothing if we don't use them. And for those four days, the president, who's commander-in-chief, was not briefed about this. If that is indeed the case, and the president, I assume, is telling the truth, then we've got a real problem in the Pentagon." Further, Chang added about the possibility of more spy balloons entering the United States and what that says about China's communist regime in general. "China has a very big balloon fleet, which they do use for surveillance. "[But] one of the possibilities is that Xi Jinping didn't know about this, that this was just the Chinese military doing this on its own. China's leader Xi Jinping (front) walks with members of the Chinese Communist Party's new Politburo Standing Committee, the nation's top decision-making body, as they meet the media in the Great Hall of the People in Beijing on Oct. 23, 2022. (Noel Celis/AFP via Getty Images) "It's not impossible because the military there has become politically powerful. And some people think that it has been so powerful that it can tell, for instance, Xi Jinping, what to do. "Now, I don't know if that's the case. But that is something that we cannot rule out. And, if indeed that is the case, it means that there is intense infighting at the top of the Communist Party that Xi Jinping is not as strong as everyone thinks him to be," Chang said. Regardless of who knew what in China, Chang said the Chinese regime's actions are a warning, and Biden's response, including in his State of the Union (SOTU) address on Feb. 7, was concerning. "[Biden in the SOTU] certainly hurried over China. And he did not make a direct reference to the balloon. He just mentioned we will defend our sovereignty. I think that was certainly insufficient, given the nature of this provocation and also how close it was to the State of the Union address," Chang said. "[Biden] had an opportunity to say something—which is critical and which I believe he must say—and that is: 'The Chinese are preparing for war. This was a warning to us. And we must prepare for war as well. We've got to match the Chinese mobilization.' "I know that most people will think that's too drastic. But we Americans are very good at being oblivious as to what our enemies are saying. And we did not pay attention to Osama bin Laden until one day he killed 2,977 Americans." Not a Weather Balloon Regarding Beijing's claims that the balloon was a weather balloon, not a spy balloon, Chang said: "China lies. Clearly, that's the reason why they're telling us it's just a weather balloon." Plus, Chang added, even if it was "just a weather balloon," the United States was within its rights to shoot it down once it entered U.S. airspace, and the Chinese wouldn't have hesitated to take such an action. The sailors assigned to Explosive Ordnance Disposal Group 2 recovering a high-altitude surveillance balloon off the coast of Myrtle Beach, S.C., on Feb. 5, 2023. (U.S. Navy via AP) "The Chinese have a propaganda film from a couple of years ago about shooting down a foreign balloon entering Chinese airspace," Chang said. "So whatever it was, we had the ri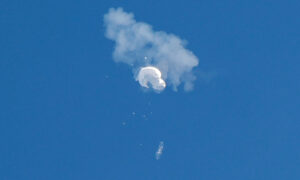 That the Chinese spy balloon was allowed to traverse the United States for eight days before being shot down was a failure by the U.S. military and the Biden administration, China expert Gordon Chang said in an interview, which aired on "Newsmakers" by NTD on Feb. 8.
"Jan. 28, this balloon entered the U.S. Air Defense Identification Zone," Chang said. "And it wasn't shot down until Saturday [Feb. 4]. It had eight days traversing the United States and Canada. And along the way, it was surveilling extremely sensitive military sites. So I think that it's apparent that we didn't defend ourselves."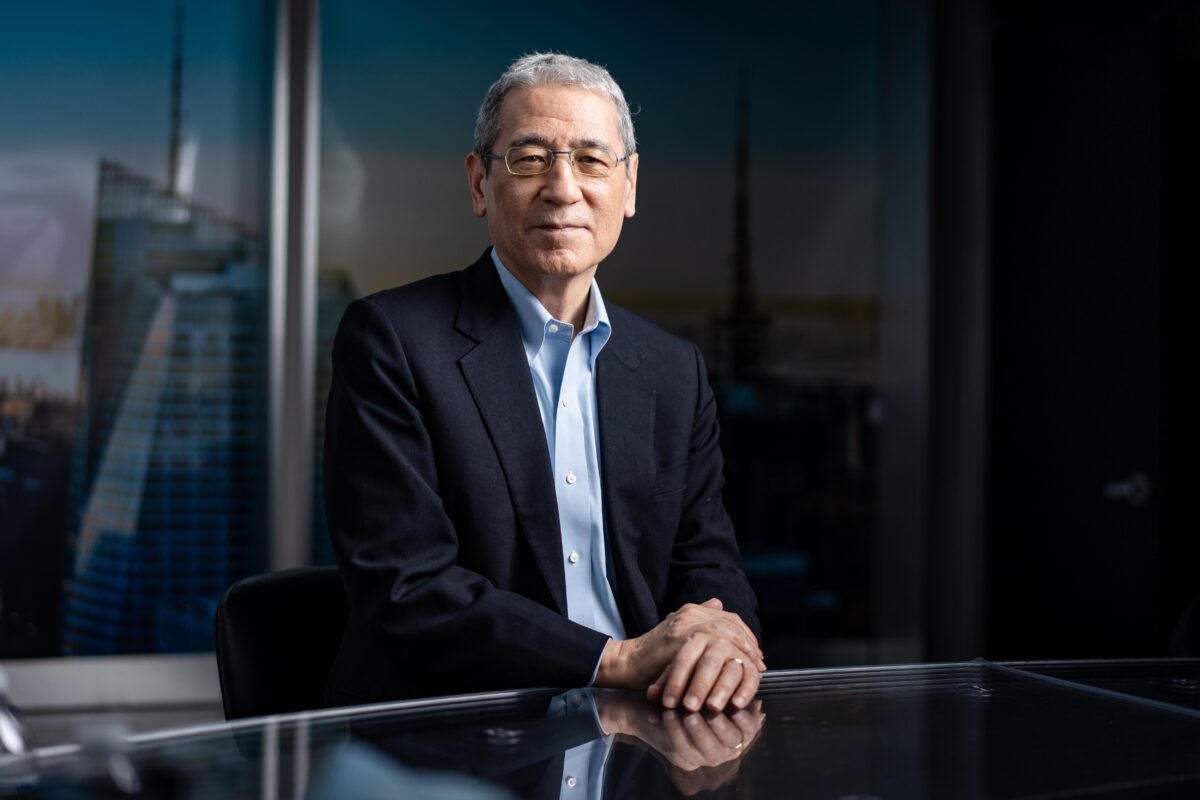 Chang lived and worked in China and Hong Kong as a lawyer and is the author of "The Coming Collapse of China" and "The Great U.S.-China Tech War."
"First response would have been to shoot it down as soon as it crossed into territorial U.S. airspace, and that would be by the Aleutians [Islands]," Chang said about what actions the United States should have immediately taken.
"That would have been on Jan. 28. This balloon was maneuverable. And clearly, the Chinese were actually directing its path."
Sending a Message
According to Chang, China got a "very good look" at how the United States deals with intrusions. When the Biden administration didn't immediately shoot down the balloon, it sent a distinct message to China.
"It shows that there was confusion and disarray in the Pentagon, and also probably in the Biden administration itself," Chang said.
"There are reports that [President Biden] did not hear about [the balloon] until the fourth day of this intrusion, which would indicate that the military is not prepared, at least mentally, to deal with China.
"We have a lot of capabilities, but they mean nothing if we don't use them. And for those four days, the president, who's commander-in-chief, was not briefed about this. If that is indeed the case, and the president, I assume, is telling the truth, then we've got a real problem in the Pentagon."
Further, Chang added about the possibility of more spy balloons entering the United States and what that says about China's communist regime in general.
"China has a very big balloon fleet, which they do use for surveillance.
"[But] one of the possibilities is that Xi Jinping didn't know about this, that this was just the Chinese military doing this on its own.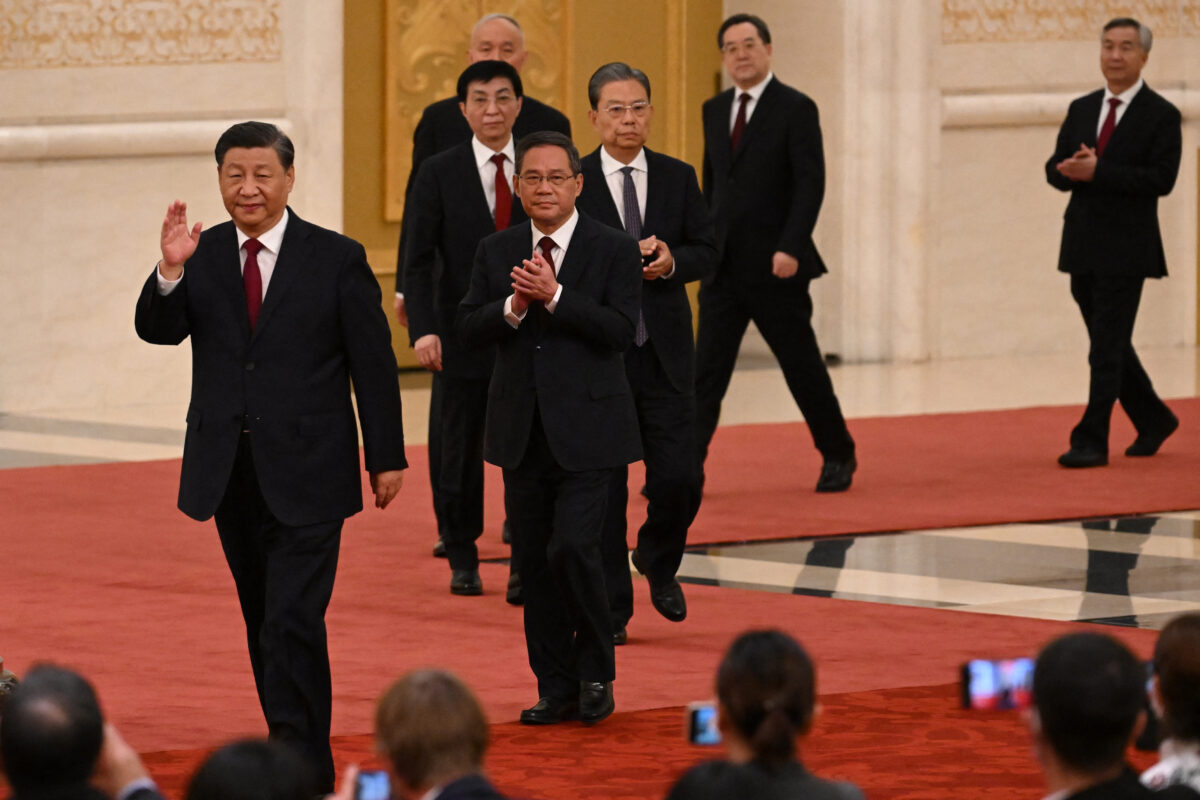 "It's not impossible because the military there has become politically powerful. And some people think that it has been so powerful that it can tell, for instance, Xi Jinping, what to do.
"Now, I don't know if that's the case. But that is something that we cannot rule out. And, if indeed that is the case, it means that there is intense infighting at the top of the Communist Party that Xi Jinping is not as strong as everyone thinks him to be," Chang said.
Regardless of who knew what in China, Chang said the Chinese regime's actions are a warning, and Biden's response, including in his State of the Union (SOTU) address on Feb. 7, was concerning.
"[Biden in the SOTU] certainly hurried over China. And he did not make a direct reference to the balloon. He just mentioned we will defend our sovereignty. I think that was certainly insufficient, given the nature of this provocation and also how close it was to the State of the Union address," Chang said.
"[Biden] had an opportunity to say something—which is critical and which I believe he must say—and that is: 'The Chinese are preparing for war. This was a warning to us. And we must prepare for war as well. We've got to match the Chinese mobilization.'
"I know that most people will think that's too drastic. But we Americans are very good at being oblivious as to what our enemies are saying. And we did not pay attention to Osama bin Laden until one day he killed 2,977 Americans."
Not a Weather Balloon
Regarding Beijing's claims that the balloon was a weather balloon, not a spy balloon, Chang said: "China lies. Clearly, that's the reason why they're telling us it's just a weather balloon."
Plus, Chang added, even if it was "just a weather balloon," the United States was within its rights to shoot it down once it entered U.S. airspace, and the Chinese wouldn't have hesitated to take such an action.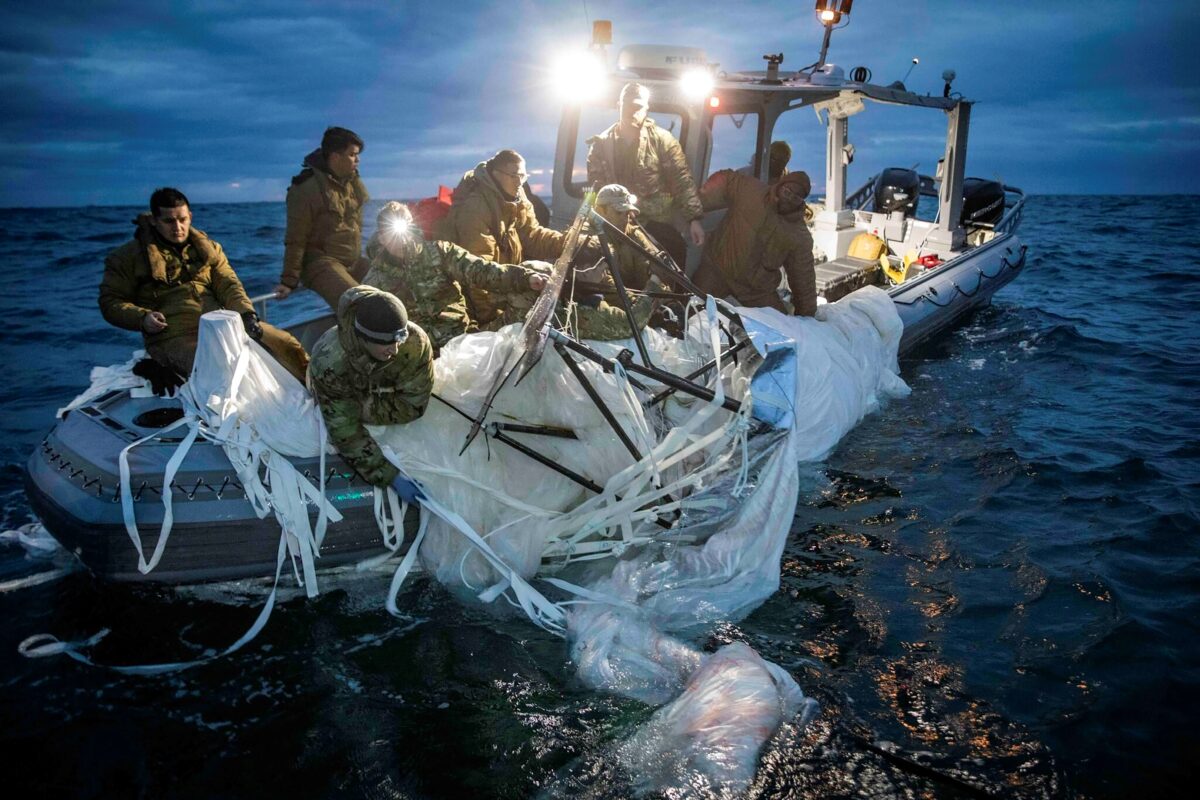 "The Chinese have a propaganda film from a couple of years ago about shooting down a foreign balloon entering Chinese airspace," Chang said. "So whatever it was, we had the right to do it, and the Chinese should stop lying about this."
Chang added that he doesn't believe China will take action in response to the United States shooting down the balloon, but he could be wrong, and "only time will tell."