US-China Tech Decoupling Underway
CommentaryOn Dec. 12, Beijing filed a WTO complaint against the United States, protesting the U.S.-China chip ban. China's minister of commerce said he brought the case to the World Trade Organization to defend China's "legitimate rights and interests." Apart from U.S. restrictions on the sale of chips, the Chinese tech sector is trending downward due to a number of factors, including a weak economy, slowing consumer demand, enforcement of U.S. audit rules, and the U.S. chip ban. On Dec. 15, the White House added 22 more Chinese firms to the trade blacklist. It appears that the decoupling of the China and U.S. tech sectors is underway. The Chinese economy has been retracting for the past two years. This has resulted in meager GDP growth, a generally poor macroeconomic situation, and a falling currency. Consumer demand in China is in a slump, and it is not expected to recover with the continued COVID-19 restrictions. There was a brief glimmer of hope in mid-December, when it appeared that pandemic restrictions had been lifted. But the protests were short-lived, and by Dec. 19, China tech stocks gave up all of their gains and began losing again. The CSI 300 Index had its biggest drop since October when strict lockdowns were still in place. The Nasdaq Golden Dragon China Index has lost about 23 percent of its value since January, while the Hang Seng Tech Index has lost over 27 percent. Meanwhile, U.S. regulators are restricting Chinese companies from their access to American capital markets. The Holding Foreign Companies Accountable Act of 2020 will now require Chinese firms to disclose their connection to the Chinese Communist Party (CCP). The Public Company Accounting Oversight Board (PCAOB) is inspecting the audits of Chinese firms to determine if they should be delisted from U.S. exchanges. And finally, the U.S. chip ban is preventing Chinese tech companies from obtaining essential semiconductor technology. The chip ban affects companies building hardware that requires chips but also other companies doing work with artificial intelligence and cloud storage. For example, Alibaba is highly dependent on U.S. chip technology for the continued operation of its e-commerce and gaming platforms in addition to its internet search applications. The mere announcement of the chip ban immediately caused China's largest tech companies to retract. Right after the announcement in mid-October, Alibaba fell by 3.4 percent, Baidu by 4 percent, and JD.com by more than 4 percent. Tencent Holdings was down by 2.6 percent, Weibo by 5 percent, and NetEase experienced a decline of more than 3 percent. Other major Chinese companies affected by the news were Bilibili, which gave up 6 percent of its value, and Pinduoduo 3 percent. The poor economic outlook and no hope of a reprieve in the chip war have caused China's tech industry leaders to slip. Since a spike in value on Feb. 19 this year, Baidu, one of China's largest tech companies, has been trending steadily downward, going from $167 a share in February to $112 on Dec. 19. Tencent has given up about 30 percent of its value this year. Alibaba has been in decline since October 2020. A logo of Alibaba Group at the World Internet Conference in Wuzhen, Zhejiang Province, China, on Nov. 23, 2020. (Aly Song/Reuters) In late November, parts of Beijing, Zhengzhou, and other major cities were still under lockdown, driving down stock prices. Some analysts recommend that investors buy China tech stocks that are "extremely cheap" because they expect a recovery. However, it is unclear if Chinese leader Xi Jinping will keep his Dec. 7 pledge to remove COVID restrictions and fully reopen the economy. COVID cases are rising across the country, and hospitals in Beijing are filling up. The Central Economic Work Conference, which would plot the economic plan for 2023, was expected to be held on the week of Dec. 19. But now, it appears to have been postponed. The United States is not expected to abandon the audit rules, the Holding Foreign Companies Accountable Act, or the chip bans that are tanking Chinese stocks. In fact, it is anticipated that these rules will become stricter or broader in scope. Pinduoduo, JD.com, Bilibili, and NetEase were among 80 companies identified for possible delisting due to audit issues. Just last month, Chinese memory chip maker YMTC and 31 other Chinese firms were added to the list of companies "at risk" of being blacklisted in December. American chip makers such as Lam Research Corporation are also being negatively impacted by the chip ban as they are dependent on sales to China. Chip equipment company KLA Corp. announced that it would comply with the rules and halt sales to China-based customers. Applied Materials, Inc. has already cut its fourth-quarter net-sales projections by $400 million, and Intel Corporation has cut its original 2022 revenue projections from $76 billion to $68 billion. Although this was for a number of reasons, including a general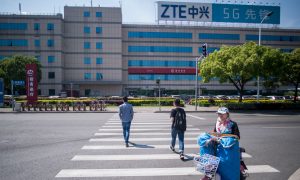 Commentary
On Dec. 12, Beijing filed a WTO complaint against the United States, protesting the U.S.-China chip ban. China's minister of commerce said he brought the case to the World Trade Organization to defend China's "legitimate rights and interests."
Apart from U.S. restrictions on the sale of chips, the Chinese tech sector is trending downward due to a number of factors, including a weak economy, slowing consumer demand, enforcement of U.S. audit rules, and the U.S. chip ban. On Dec. 15, the White House added 22 more Chinese firms to the trade blacklist. It appears that the decoupling of the China and U.S. tech sectors is underway.
The Chinese economy has been retracting for the past two years. This has resulted in meager GDP growth, a generally poor macroeconomic situation, and a falling currency. Consumer demand in China is in a slump, and it is not expected to recover with the continued COVID-19 restrictions.
There was a brief glimmer of hope in mid-December, when it appeared that pandemic restrictions had been lifted. But the protests were short-lived, and by Dec. 19, China tech stocks gave up all of their gains and began losing again. The CSI 300 Index had its biggest drop since October when strict lockdowns were still in place. The Nasdaq Golden Dragon China Index has lost about 23 percent of its value since January, while the Hang Seng Tech Index has lost over 27 percent.
Meanwhile, U.S. regulators are restricting Chinese companies from their access to American capital markets. The Holding Foreign Companies Accountable Act of 2020 will now require Chinese firms to disclose their connection to the Chinese Communist Party (CCP). The Public Company Accounting Oversight Board (PCAOB) is inspecting the audits of Chinese firms to determine if they should be delisted from U.S. exchanges. And finally, the U.S. chip ban is preventing Chinese tech companies from obtaining essential semiconductor technology.
The chip ban affects companies building hardware that requires chips but also other companies doing work with artificial intelligence and cloud storage. For example, Alibaba is highly dependent on U.S. chip technology for the continued operation of its e-commerce and gaming platforms in addition to its internet search applications.
The mere announcement of the chip ban immediately caused China's largest tech companies to retract. Right after the announcement in mid-October, Alibaba fell by 3.4 percent, Baidu by 4 percent, and JD.com by more than 4 percent. Tencent Holdings was down by 2.6 percent, Weibo by 5 percent, and NetEase experienced a decline of more than 3 percent. Other major Chinese companies affected by the news were Bilibili, which gave up 6 percent of its value, and Pinduoduo 3 percent.
The poor economic outlook and no hope of a reprieve in the chip war have caused China's tech industry leaders to slip. Since a spike in value on Feb. 19 this year, Baidu, one of China's largest tech companies, has been trending steadily downward, going from $167 a share in February to $112 on Dec. 19. Tencent has given up about 30 percent of its value this year. Alibaba has been in decline since October 2020.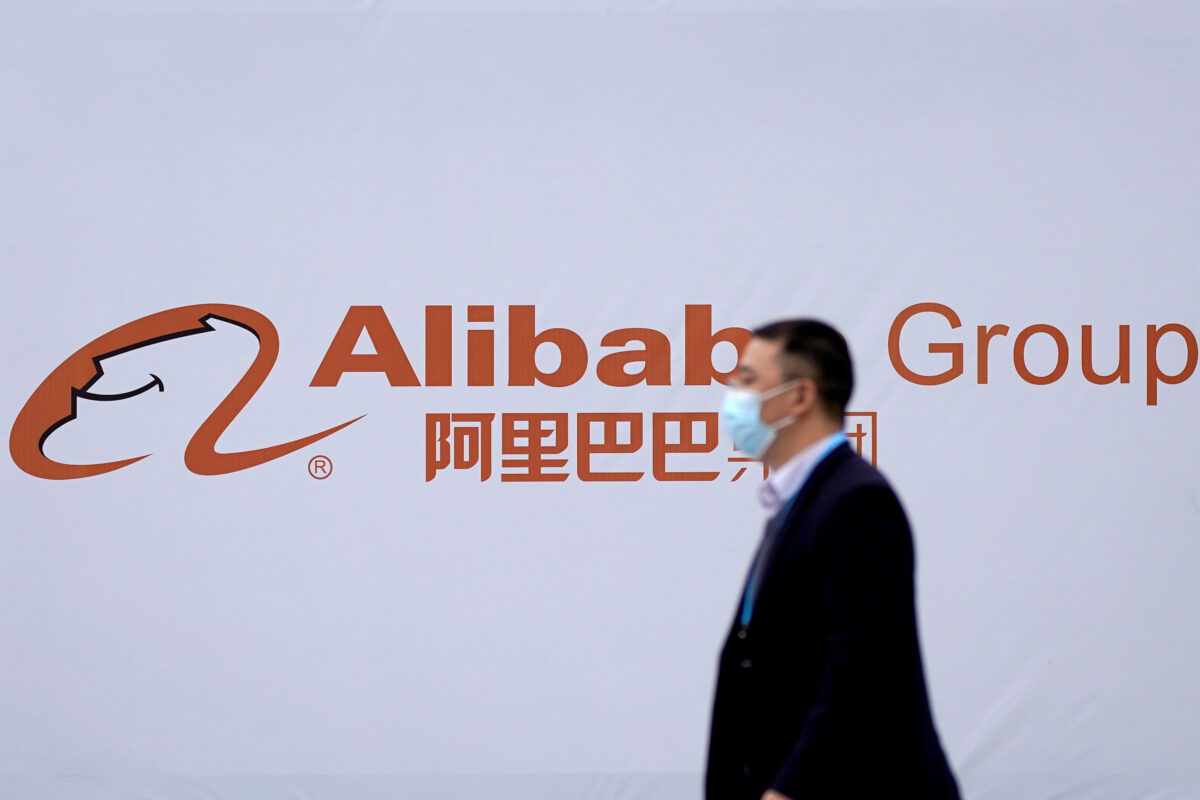 In late November, parts of Beijing, Zhengzhou, and other major cities were still under lockdown, driving down stock prices. Some analysts recommend that investors buy China tech stocks that are "extremely cheap" because they expect a recovery. However, it is unclear if Chinese leader Xi Jinping will keep his Dec. 7 pledge to remove COVID restrictions and fully reopen the economy. COVID cases are rising across the country, and hospitals in Beijing are filling up. The Central Economic Work Conference, which would plot the economic plan for 2023, was expected to be held on the week of Dec. 19. But now, it appears to have been postponed.
The United States is not expected to abandon the audit rules, the Holding Foreign Companies Accountable Act, or the chip bans that are tanking Chinese stocks. In fact, it is anticipated that these rules will become stricter or broader in scope. Pinduoduo, JD.com, Bilibili, and NetEase were among 80 companies identified for possible delisting due to audit issues. Just last month, Chinese memory chip maker YMTC and 31 other Chinese firms were added to the list of companies "at risk" of being blacklisted in December.
American chip makers such as Lam Research Corporation are also being negatively impacted by the chip ban as they are dependent on sales to China. Chip equipment company KLA Corp. announced that it would comply with the rules and halt sales to China-based customers. Applied Materials, Inc. has already cut its fourth-quarter net-sales projections by $400 million, and Intel Corporation has cut its original 2022 revenue projections from $76 billion to $68 billion. Although this was for a number of reasons, including a general decline in demand for PCs, the chip ban added to the company's misery.
NVIDIA Corporation, the largest U.S. chipmaker by market value, had already stopped selling products to companies in Russia due to the Ukraine invasion. Since the chip ban, the company estimates its revenues could be cut by as much as $400 million per quarter. NVIDIA sells to Lenovo Group Ltd., Alibaba, Tencent, and BYD Co., with Chinese AI customers accounting for 10 percent of its revenue.
While some American companies will lose revenue, preventing the CCP from obtaining American technology could derail Xi's goal of "winning the battle" in core technologies and transforming China into a tech superpower. The question moving forward is whether or not U.S. allies will abide by the ban. There has already been some grumbling from the Netherlands and Japan about the United States taking a unilateral decision that infringes on the sovereignty of other nations. On the other hand, Japan is one of the countries most threatened by communist China's ambition of becoming a military and global superpower.
U.S. allies worldwide, including Japan and Holland, have agreed to abide by the U.S. chip ban. The White House is counting on shared national security interests to bring the European Union and other allies into alignment with U.S. China policy.
Views expressed in this article are the opinions of the author and do not necessarily reflect the views of The Epoch Times.