US Can't Overlook China's 'Important Political Propaganda' Carried Out by Spy Balloon: Arthur Herman
The spy balloon was invariably an attempt at political propaganda against the United States by communist China, according to Arthur Herman, a senior fellow at the Hudson Institute, director of the Quantum Alliance Initiative, and Pulitzer Prize finalist historian. "I think it's very hard not to conclude that, in a way, this was such a brazen act to send a balloon! We're talking about a balloon [drifting] across the United States, with these sorts of carefully timed stops over U.S. missile bases and military bases. It's almost a kind of gesture of contempt for its opponent," said Herman in an interview recorded on Feb. 6 on the "China in Focus" program on NTD, a sister media outlet of The Epoch Times. The Chinese spy balloon operated at high-altitude over the United States from Jan. 28 to Feb. 4. It was shot down over territorial waters off the coast of South Carolina, following presidential orders. The Biden administration briefed diplomats from 40 nations about the incident, according to a Feb. 7 press briefing. "That's a big propaganda gain! Quite apart from any actual important data or vital images or other kinds of applications that this spy balloon was actually able to carry out. And I really have a hard time even saying 'spy balloon' without smiling because it is such an absurd story at one level," said Herman, the author of multiple books, including Pulitzer Prize finalist "The Viking Heart: How Scandinavians Conquered The World" (2021). There are 70 Chinese spy satellites keeping track of the state of affairs in the United States. If China's communist regime ever wanted to carry out a lethal strike against the United States, it has 300 intercontinental ballistic missiles with nuclear capability, multiple options to frighten the United States, or spy over the American key installations and facilities, but instead it chose to send a balloon, Herman said. "It's a way of saying to not just the United States and American citizens, [but] to the world, 'Look, what we can do!'" he said. "And the United States, turns out in this case, has been pretty much helpless to figure out what they should do about this until [the balloon] crossed the entire 48 states, the entire continental North America, before finally deciding that it was time to shoot this thing down." Herman said the balloon was Beijing's attempt to show the world that the Chinese can spy on Americans at will and that if they want to send something across the U.S. national territory, they can do it. "And we can cause all kinds of consternation and all kinds of paralysis at the top about what to do about this thing," he said. "We can't overlook the important political propaganda that China gains by carrying out this mission." A high-altitude balloon floats over Billings, Mont., on Feb. 1, 2023. (Larry Mayer/The Billings Gazette via AP) 'Humiliate the Americans' One reason behind such propaganda is to "humiliate the Americans," Herman said. He said the spy balloon is unacceptable and likened it to other unrestricted warfare activities by the Chinese regime against the United States, such as the regime's supply of fentanyl to Mexican drug cartels in order to harm American citizens. "This will not stand," he said. "And the United States is taking a powerful and resolute stand against China's aggression and its human rights abuses. This would have actually been the perfect time to go and to make that clear." Secretary of State Antony Blinken canceled his scheduled trip to China after the discovery of the spy balloon. Blinken would have been the first Biden Cabinet secretary to meet with Chinese leader Xi Jinping since Rex Tillerson visited China in 2017 under the Trump administration. Blinken said the presence of the Chinese spy balloon over the United States was a "clear violation of U.S. sovereignty and international law" and an "irresponsible act." "The People's Republic of China's decision to take this action on the eve of my planned visit is detrimental to the substantive discussions that we were prepared to have," Blinken said in a briefing after canceling the trip. However, Herman said the Biden administration is very slow in taking China head-on and afraid of doing something that could provoke Beijing. "So I don't necessarily put a lot of stock in the idea that the secretary of state was going to go and really scold Beijing and President Xi about all of these sorts of issues," he said, adding that no one at the White House even reported about another spy balloon that was found off the Pacific coast four months ago. The suspected Chinese spy balloon drifts to the ocean after being shot down off the coast in Surfside Beach, S.C., on Feb. 4, 2023. (Randall Hill/Reuters) China's Response Beijing said the spy ballon was a "civilian airship" and not a spy device that the Pentagon claimed. It called the U.S. decision to shoot down the balloon an "excessive reaction" and, in a statement obtained by The New York Times, said that it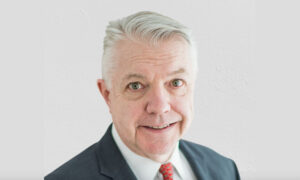 The spy balloon was invariably an attempt at political propaganda against the United States by communist China, according to Arthur Herman, a senior fellow at the Hudson Institute, director of the Quantum Alliance Initiative, and Pulitzer Prize finalist historian.
"I think it's very hard not to conclude that, in a way, this was such a brazen act to send a balloon! We're talking about a balloon [drifting] across the United States, with these sorts of carefully timed stops over U.S. missile bases and military bases. It's almost a kind of gesture of contempt for its opponent," said Herman in an interview recorded on Feb. 6 on the "China in Focus" program on NTD, a sister media outlet of The Epoch Times.
The Chinese spy balloon operated at high-altitude over the United States from Jan. 28 to Feb. 4. It was shot down over territorial waters off the coast of South Carolina, following presidential orders. The Biden administration briefed diplomats from 40 nations about the incident, according to a Feb. 7 press briefing.
"That's a big propaganda gain! Quite apart from any actual important data or vital images or other kinds of applications that this spy balloon was actually able to carry out. And I really have a hard time even saying 'spy balloon' without smiling because it is such an absurd story at one level," said Herman, the author of multiple books, including Pulitzer Prize finalist "The Viking Heart: How Scandinavians Conquered The World" (2021).
There are 70 Chinese spy satellites keeping track of the state of affairs in the United States. If China's communist regime ever wanted to carry out a lethal strike against the United States, it has 300 intercontinental ballistic missiles with nuclear capability, multiple options to frighten the United States, or spy over the American key installations and facilities, but instead it chose to send a balloon, Herman said.
"It's a way of saying to not just the United States and American citizens, [but] to the world, 'Look, what we can do!'" he said. "And the United States, turns out in this case, has been pretty much helpless to figure out what they should do about this until [the balloon] crossed the entire 48 states, the entire continental North America, before finally deciding that it was time to shoot this thing down."
Herman said the balloon was Beijing's attempt to show the world that the Chinese can spy on Americans at will and that if they want to send something across the U.S. national territory, they can do it.
"And we can cause all kinds of consternation and all kinds of paralysis at the top about what to do about this thing," he said. "We can't overlook the important political propaganda that China gains by carrying out this mission."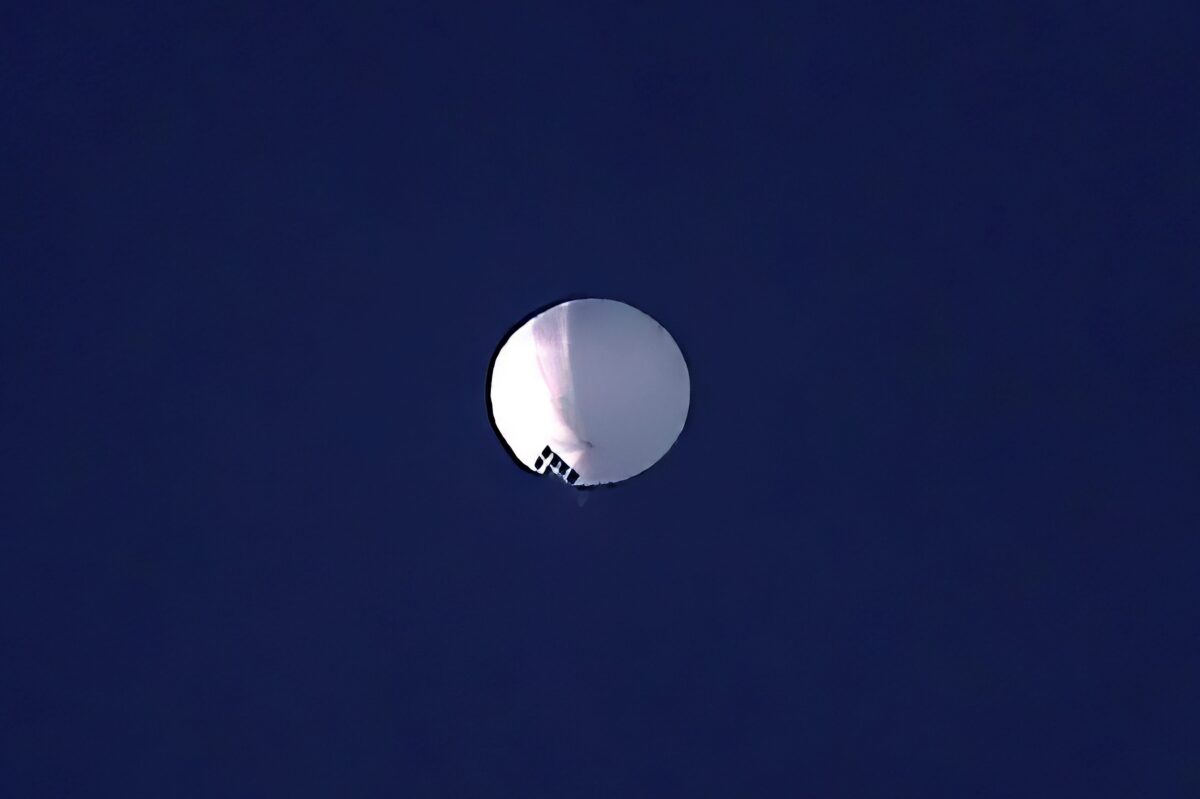 'Humiliate the Americans'
One reason behind such propaganda is to "humiliate the Americans," Herman said.
He said the spy balloon is unacceptable and likened it to other unrestricted warfare activities by the Chinese regime against the United States, such as the regime's supply of fentanyl to Mexican drug cartels in order to harm American citizens.
"This will not stand," he said. "And the United States is taking a powerful and resolute stand against China's aggression and its human rights abuses. This would have actually been the perfect time to go and to make that clear."
Secretary of State Antony Blinken canceled his scheduled trip to China after the discovery of the spy balloon. Blinken would have been the first Biden Cabinet secretary to meet with Chinese leader Xi Jinping since Rex Tillerson visited China in 2017 under the Trump administration.
Blinken said the presence of the Chinese spy balloon over the United States was a "clear violation of U.S. sovereignty and international law" and an "irresponsible act."
"The People's Republic of China's decision to take this action on the eve of my planned visit is detrimental to the substantive discussions that we were prepared to have," Blinken said in a briefing after canceling the trip.
However, Herman said the Biden administration is very slow in taking China head-on and afraid of doing something that could provoke Beijing.
"So I don't necessarily put a lot of stock in the idea that the secretary of state was going to go and really scold Beijing and President Xi about all of these sorts of issues," he said, adding that no one at the White House even reported about another spy balloon that was found off the Pacific coast four months ago.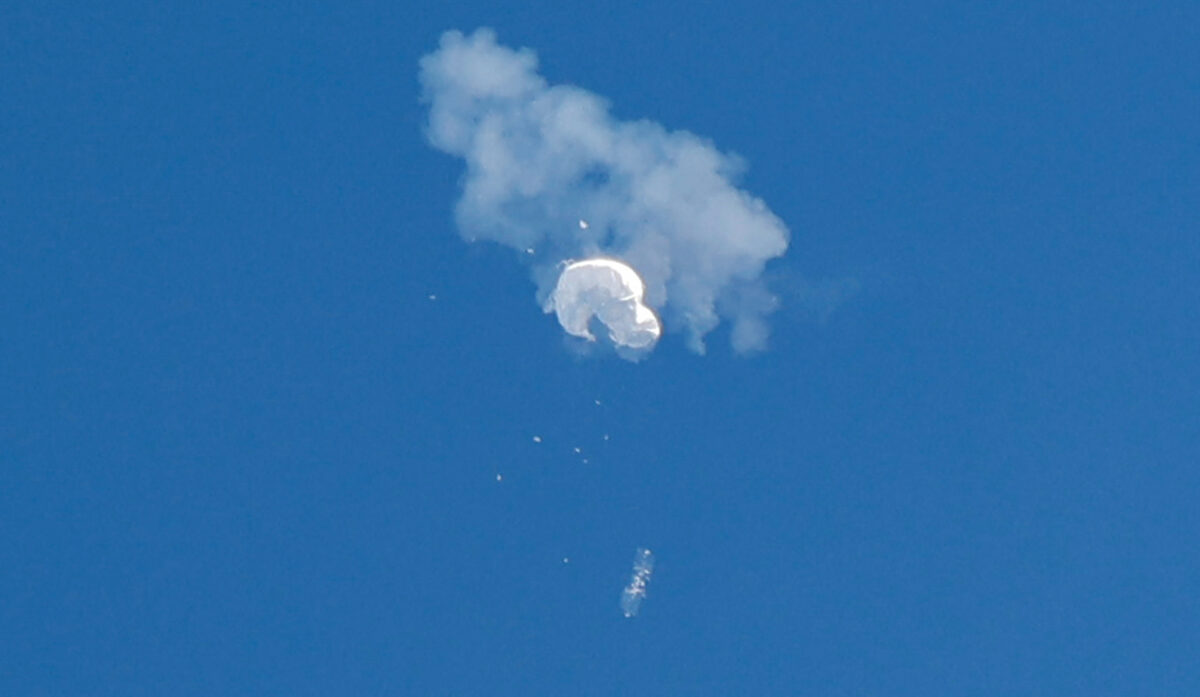 China's Response
Beijing said the spy ballon was a "civilian airship" and not a spy device that the Pentagon claimed. It called the U.S. decision to shoot down the balloon an "excessive reaction" and, in a statement obtained by The New York Times, said that it "retains the right to respond further."
After "having humiliated the United States by sending this thing [spy balloon] in the first place, then they get a second shot. That's making the United States look bad by saying: 'What are you doing, you're overreacting to this? This is really outrageous what you've done.' And they will consider taking the appropriate response next time. In this situation, what does that mean?" Herman said on the show.
According to him, the Chinese reaction is obscure, as it could imply a number of aggressive moves the regime could carry out against the United States.
"Does this mean, for example, it's not just China that has got spy satellites circling the globe and keeping track of what's happening in the United States? We've got satellites to do the same thing with China. Does this mean now that China would consider this as a pretext for taking out or interfering with our satellite networks?" Herman said.
He contemplated if this could mean that the Chinese regime will use this situation as a license to shoot down a "U.S. plane or other assets, civilian or military," if it inadvertently crosses into an exclusive economic zone or the Taiwan Strait.
"I think it's just another example of China taking stock of where the current administration is with regard to not wanting to provoke China, not wanting to in any way ruffle China's feathers … they think they can score yet another propaganda win by looking like the aggrieved party and saying that next time it'll be us that will do this—do the shooting down and taking those appropriate steps."