US, Canada, Australia and UK Accused of Falling Short on UN Climate Funding
The U.S., Canada, Australia and the UK have been accused of failing to meet their United Nations pledge for climate change funding.According to a report by Carbon Brief, a UK-based think tank, the United States fell short of providing its "fair share" of the funding by $49 billion (US $32 billion),  while other countries like Australia did not pay $2.6 billion (US $1.7 billion) of the UN's $155 billion (US $100 billion) finance target. The Carbon Brief , released on the opening day of the COP27 conference, the UN's annual climate summit in Egypt, compares national shares of historical emissions with proportionate contributions to the US $100 billion climate finance target. In 2009, "Annex II" countries, including western European nations, the United States, Canada, Australia, New Zealand, and Japan, agreed to deliver US$100 billion in climate funding by 2020. Since inclusion in Annex II was based on membership of the Organisation for Economic Co-operation and Development (OECD) at the time, large economies such as China, which is the world's second biggest historical emitter of carbon, are not included. "Other laggards include the UK, Canada, and Australia, which all made smaller financial contributions to the internationally agreed target than their shares of historical emissions,'' reads the report. "Canada gave 37 percent of its fair share and was [US] $3.3 billion short, while Australia gave 38 percent of its fair share and fell short by [US] $1.7 billion. The UK gave 76 percent of its fair share, falling short by [US] $1.4 billion." On the contrary, Germany, France, and Japan each gave billions of dollars more than their fair shares, although much of their finance is "in the form of loans rather than grants." Ecomodernist Says the Environmental Situation Improving The report comes after California-based ecomodernist Michael Shellenberger commented that the environmental situation was actually improving in developed countries. Shellenberger, founder and president of Environmental Progress, told the Conservative Political Action Conference in Sydney on Oct. 1 that emissions had slightly declined globally over the last decade with the transition from coal to natural gas, going down 22 percent in the United States between 2005 and 2020. Michael Shellenberger at CPAC in Sydney on Oct. 1, 2022. (Epoch Times staff) "Not even the United Nations says that," Shellenberger said. "It's true that the planet is getting warmer, but we've been doing a really good job of adapting to it." "The psychologically damaging effect of social media, the rise of drug overdose deaths in the United States, the crisis facing Europe because of lack of energy, these are all much more important problems to worry about than climate change problems." Nina Nguyen contributed to the report. Follow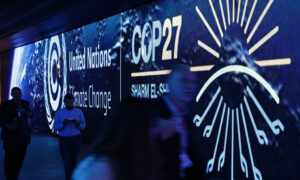 The U.S., Canada, Australia and the UK have been accused of failing to meet their United Nations pledge for climate change funding.
According to a report by Carbon Brief, a UK-based think tank, the United States fell short of providing its "fair share" of the funding by $49 billion (US $32 billion), while other countries like Australia did not pay $2.6 billion (US $1.7 billion) of the UN's $155 billion (US $100 billion) finance target.
The Carbon Brief , released on the opening day of the COP27 conference, the UN's annual climate summit in Egypt, compares national shares of historical emissions with proportionate contributions to the US $100 billion climate finance target.
In 2009, "Annex II" countries, including western European nations, the United States, Canada, Australia, New Zealand, and Japan, agreed to deliver US$100 billion in climate funding by 2020.
Since inclusion in Annex II was based on membership of the Organisation for Economic Co-operation and Development (OECD) at the time, large economies such as China, which is the world's second biggest historical emitter of carbon, are not included.
"Other laggards include the UK, Canada, and Australia, which all made smaller financial contributions to the internationally agreed target than their shares of historical emissions,'' reads the report.
"Canada gave 37 percent of its fair share and was [US] $3.3 billion short, while Australia gave 38 percent of its fair share and fell short by [US] $1.7 billion. The UK gave 76 percent of its fair share, falling short by [US] $1.4 billion."
On the contrary, Germany, France, and Japan each gave billions of dollars more than their fair shares, although much of their finance is "in the form of loans rather than grants."
Ecomodernist Says the Environmental Situation Improving
The report comes after California-based ecomodernist Michael Shellenberger commented that the environmental situation was actually improving in developed countries.
Shellenberger, founder and president of Environmental Progress, told the Conservative Political Action Conference in Sydney on Oct. 1 that emissions had slightly declined globally over the last decade with the transition from coal to natural gas, going down 22 percent in the United States between 2005 and 2020.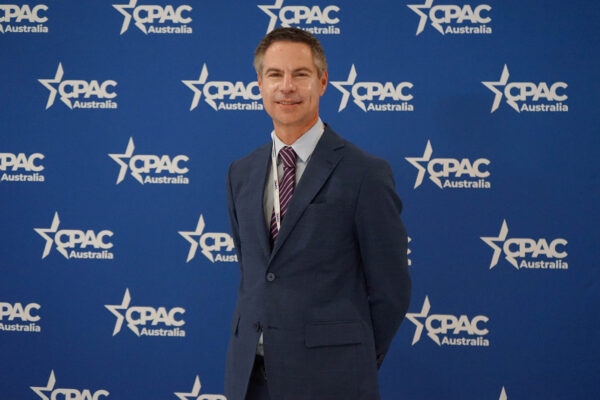 "Not even the United Nations says that," Shellenberger said. "It's true that the planet is getting warmer, but we've been doing a really good job of adapting to it."
"The psychologically damaging effect of social media, the rise of drug overdose deaths in the United States, the crisis facing Europe because of lack of energy, these are all much more important problems to worry about than climate change problems."
Nina Nguyen contributed to the report.