'Unprecedented,' Over 25 Percent Rise in Suspected Poison Suicides Attempts in Children: Toxicology Doctor
A study on the National Poison Data System (NPDS) has found that suspected suicide attempts via self-poisoning in children have increased by 26.7 percent from 2015 to 2020 with researchers highlighting the nation's increasing mental health crisis amongst adolescents."Our study is one of a number that demonstrates that we are experiencing an unprecedented mental health crisis in younger age groups," said Dr. Christopher Holstege, chief of the Division of Medical Toxicology at the University of Virginia (UVA) School of Medicine on May 31. The authors from UVA also cautioned that their data is an underrepresentation of "the actual number of suspected suicides by self-poisoning," as NPDS—of which the study was based on—relies on voluntary reports alone. "Suspected suicides" under NPDS encompass suicide deaths as well as intentional and suspected suicide attempts. The study found that the total number of self-poisoning cases increased from 75,248 in 2015 to 93,532 in 2020, with girls accounting for 77.9 percent of pediatric self-reports. All age groups from 6 to 19 years of age saw an increase in cases, including the 6 to 9-year age group. Teenagers remained as the age group with the highest number of overall suspected cases, with an around 30 percent increase for the 13 to 15 years age group and an 18 percent increase for teenagers aged 16 to 19. However, the 10 to 12-year age group saw the greatest leap with a 109.3 percent increase in suspected cases compared to 2015. "The impetus for our research team to perform this study was that we began to notice an increase in younger aged children attempting suicide by acute overdoses in our clinical practice at UVA Health," said Holstege. "We were disturbed at our institutional numbers and decided to perform research on the national numbers which confirmed that this increase was not just a local issue, but a national issue." The two most common substances involved in these self-poisoning cases were ibuprofen and acetaminophen; both over-the-counter analgesics of which children have easier access obtaining. The reported cases included 276 deaths and 14,916 cases of "major effects" affecting around 3 percent of the cases, defined as symptoms that are life-threatening, resulting in long-lasting disability or disfigurement. "This data demonstrates concerning rises in cases of self-poisoning among all pediatric groups between 6 and 19 years of age, suggesting that the pediatric mental health crisis is worsening and extending into younger populations," the researchers wrote, recommending mental health screenings and interventions for children to prevent further cases. "We need to be vigilant for the warning signs associated with suicide risk in our children," Holstege said. "As a society, we must commit more resources to the mental health needs of our children."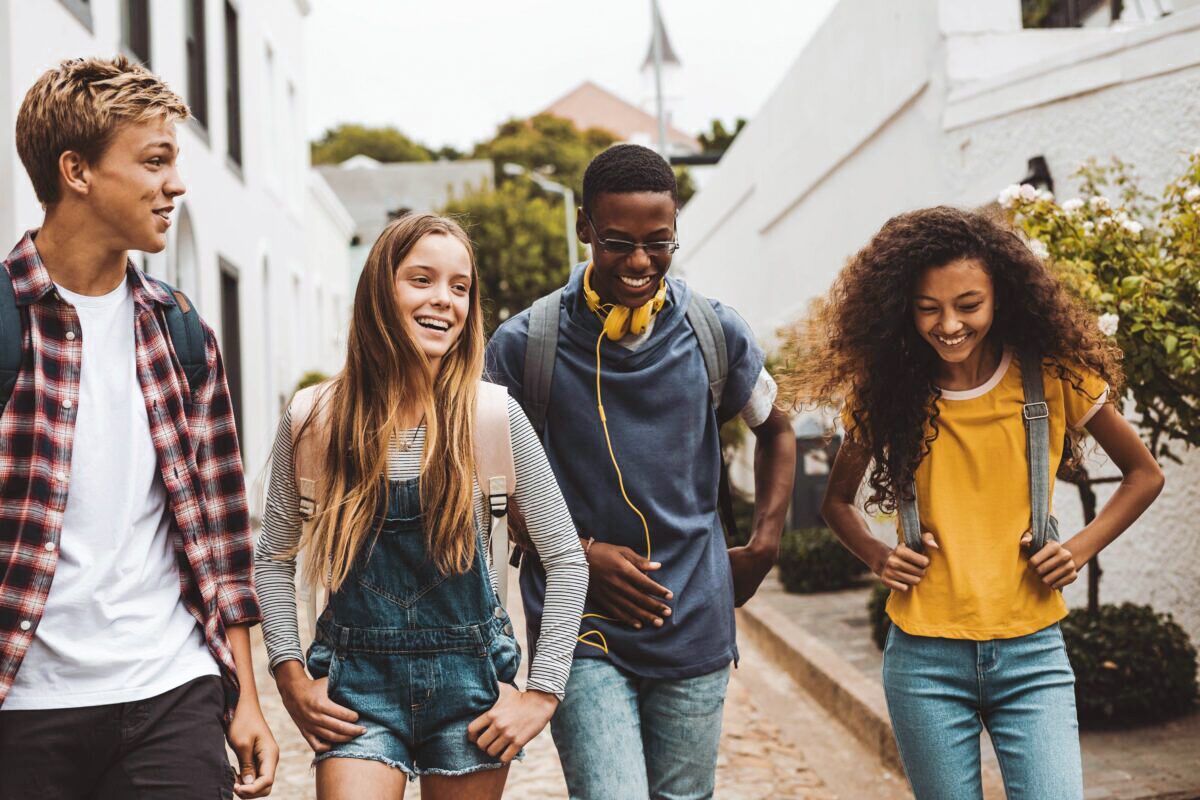 A study on the National Poison Data System (NPDS) has found that suspected suicide attempts via self-poisoning in children have increased by 26.7 percent from 2015 to 2020 with researchers highlighting the nation's increasing mental health crisis amongst adolescents.
"Our study is one of a number that demonstrates that we are experiencing an unprecedented mental health crisis in younger age groups," said Dr. Christopher Holstege, chief of the Division of Medical Toxicology at the University of Virginia (UVA) School of Medicine on May 31.
The authors from UVA also cautioned that their data is an underrepresentation of "the actual number of suspected suicides by self-poisoning," as NPDS—of which the study was based on—relies on voluntary reports alone.
"Suspected suicides" under NPDS encompass suicide deaths as well as intentional and suspected suicide attempts.
The study found that the total number of self-poisoning cases increased from 75,248 in 2015 to 93,532 in 2020, with girls accounting for 77.9 percent of pediatric self-reports.
All age groups from 6 to 19 years of age saw an increase in cases, including the 6 to 9-year age group.
Teenagers remained as the age group with the highest number of overall suspected cases, with an around 30 percent increase for the 13 to 15 years age group and an 18 percent increase for teenagers aged 16 to 19.
However, the 10 to 12-year age group saw the greatest leap with a 109.3 percent increase in suspected cases compared to 2015.
"The impetus for our research team to perform this study was that we began to notice an increase in younger aged children attempting suicide by acute overdoses in our clinical practice at UVA Health," said Holstege.
"We were disturbed at our institutional numbers and decided to perform research on the national numbers which confirmed that this increase was not just a local issue, but a national issue."
The two most common substances involved in these self-poisoning cases were ibuprofen and acetaminophen; both over-the-counter analgesics of which children have easier access obtaining.
The reported cases included 276 deaths and 14,916 cases of "major effects" affecting around 3 percent of the cases, defined as symptoms that are life-threatening, resulting in long-lasting disability or disfigurement.
"This data demonstrates concerning rises in cases of self-poisoning among all pediatric groups between 6 and 19 years of age, suggesting that the pediatric mental health crisis is worsening and extending into younger populations," the researchers wrote, recommending mental health screenings and interventions for children to prevent further cases.
"We need to be vigilant for the warning signs associated with suicide risk in our children," Holstege said. "As a society, we must commit more resources to the mental health needs of our children."