Ukraine restricts official trips after scandal
Kiev is cracking down on official travel after President Zelensky's party expelled a MP for posting a video from a beach in Thailand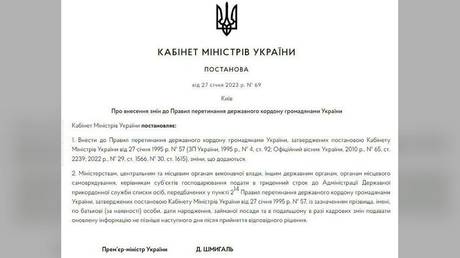 Ukraine restricts official trips after scandal
The move comes after President Zelensky's party expelled a MP over Thailand beach video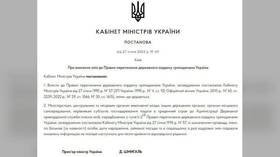 The government in Kiev on Friday issued a decree sharply limiting the scope of international travel for Ukrainian officials, after President Vladimir Zelensky's party expelled a lawmaker over social media posts showing him living it up in Southeast Asia.
"in the first degree of kinship," according to the new rules.
"must comply with the relevant decision of the National Security and Defense Council, which you have all seen."
"There will be no other trips abroad by officials or MPs in wartime," he warned, adding he was repeating the rule "for those hard of hearing."
Earlier on Thursday, Zelensky's party 'Servant of the People' voted to expel MP Nikolai Tyshchenko, after he posted a video on Facebook showing himself enjoying the beaches of Thailand. The video has since been deleted, with Tyshchenko claiming it dated back to 2019.
"our partners" and signing "an important diplomatic agreement to support Ukraine."
He also said he was just following parliamentary instructions to prioritize relations with Asian countries, as the co-chair of the Vietnam friendship caucus. Although expelled from the ruling party, Tyshchenko remained an MP and retains parliamentary immunity.