UK Doctor Struck Off Medical Register For Wrongly Prescribing Transgender Medication
A British doctor who supplied puberty blockers to a child as young as nine has been struck off the medical register for wrongly prescribing treatments to seven transgender patients.The Medical Practitioners Tribunal Service (MPTS) confirmed to The Epoch Times that Dr. Michael Webberley has been struck off the medical register, its most severe sanction, on May 25. The MPTS runs hearings, which make independent decisions about whether doctors are fit to practice medicine in the UK. GenderGP "The Tribunal determined that, in all the circumstances of this case, and for all the reasons set out above, having balanced the interest of the doctor and the public, erasing Dr Webberley's name from the Medical Register is the only appropriate sanction in order to meet the…" — Dr Michael Webberley's MPTS Misconduct Tribunal (@tribunaltweets2) May 25, 2022 Writer and campaigner for the rights of women and girls, Jo Bartosch, told The Epoch Times that she believed the ruling against Dr. Michael Webberley "will not be the last of its type, it signals the opening of the floodgates." Webberley, a retired Consultant Physician, operated an online clinic called GenderGP which was founded in 2015 by his wife Dr. Helen Webberley. The company is based in Spain and registered in Belize.  The tribunal determined that was "set up in such a way as to avoid the regulatory framework of the UK." In 2020 on her site, Helen Webberley wrote she had transferred the ownership of GenderGP and all its assets to Harland International, an LGBTQI company based in Hong Kong.  She said her "role as owner and director" was over and is still involved in the business side of the organization in Spain. Recently she said that Michael Webberley has not been involved in GenderGP for some time. Helen Webberley received an interim suspension by the MPTS while a tribunal is ongoing. She was convicted in 2018 of running an independent medical agency without being registered under the Care Standards Act 2000 and was fined £12,000. The online advice and prescription clinic offers an "affirming transgender healthcare clinic with services including medication, hormones, blockers, blood tests, counselling, and prescriptions." Michael Webberley also provided androgen treatment through a company known as Balance My Hormones. Puberty blockers, also called GnRH analogues, or drugs that are used to postpone puberty in children. Increasingly, brakes are being put on such physical interventions to treat children diagnosed with gender dysphoria in the UK, Sweden, Finland, and France. The tribunal found that he was found working "outside the limits of his expertise as a consultant gastroenterologist" and "without the necessary qualifications and training and experience in transgender medicine." The tribunal's judgment findings found that he "had demonstrated a profound lack of insight into the seriousness of his actions." It added that erasing Dr. Webberley's name from the Medical Register was "the only appropriate sanction in order to meet the overarching objective which is to protect patients, maintain public confidence in the medical profession and uphold proper professional standards." 'Dishonest' Webberley faced 89 heads of charge spanning the period between 2017 and 2019, including seven transgender patients to whom Webberley provided hormone treatment through GenderGP, with the tribunal finding some of  Webberley's conduct "dishonest." One patient, a girl who wanted to live as a boy, was only nine years when offered hormone-blocking treatment. One 22-year-old, with a history of taking anti-psychotic, anti-depressant, and sedative medication, and was diagnosed with gender dysphoria without meeting Webberley in person, and only through a couple of brief emails. The tribunal wrote that in England, young patients, and children in particular, "need careful psychological assessment before a diagnosis of gender dysphoria and a decision to prescribe puberty blockers." "This is because a child/young person's gender identity may be confused or obscured by other factors in their life such as family dynamics, autistic disorders, child abuse or emerging sexuality, therefore psychological assessment and exploration is necessary to establish a secure diagnosis and determine appropriate treatment, if any," it added. In one instance, the tribunal regarded it as "striking" that Webberley's first email appeared to anticipate puberty blocker treatment before he could possibly have known that a diagnosis of gender dysphoria was appropriate or indeed treatment by puberty blockers would be clinically indicated. One transgender teenager took their own life in 2018 and as a result of media coverage, the General Medical Council (GMC) became aware that prior to the patient's death, they had received hormone treatment from GenderGP. With all seven patients, it was found that he provided treatment that wasn't clinically indicated or had been prescribed without adequate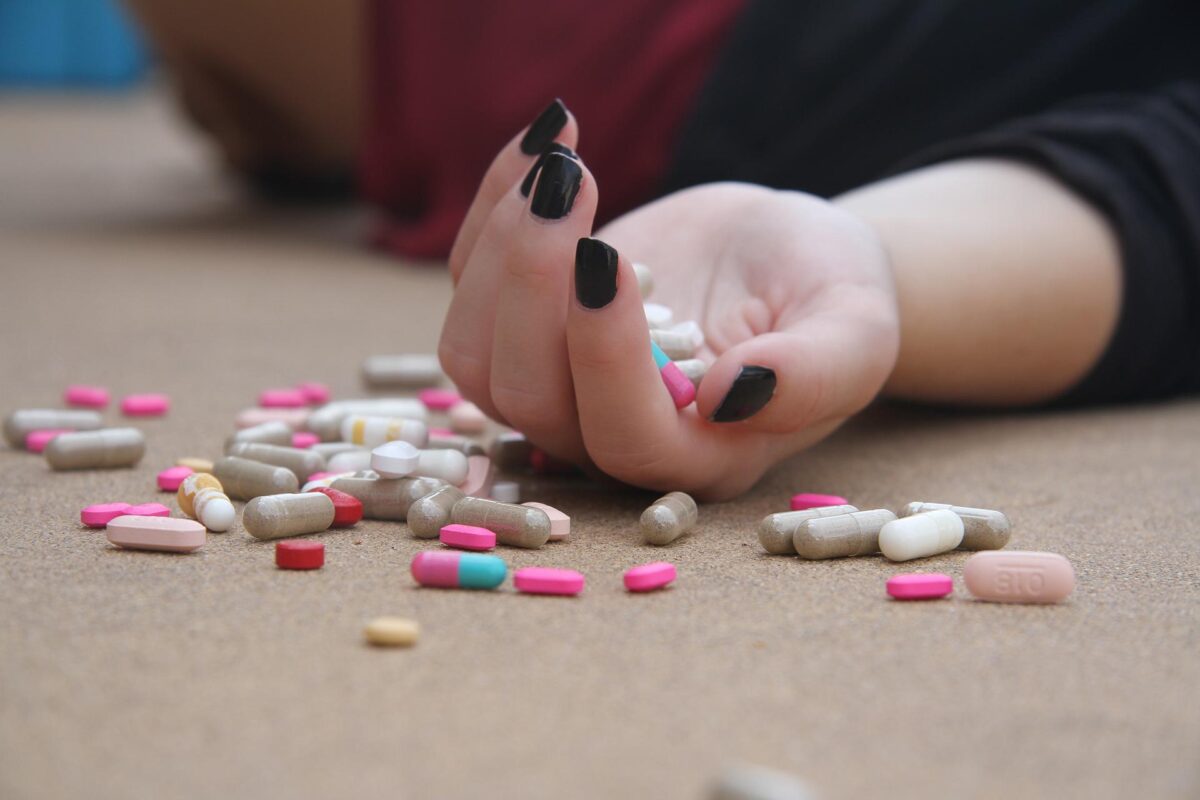 A British doctor who supplied puberty blockers to a child as young as nine has been struck off the medical register for wrongly prescribing treatments to seven transgender patients.
The Medical Practitioners Tribunal Service (MPTS) confirmed to The Epoch Times that Dr. Michael Webberley has been struck off the medical register, its most severe sanction, on May 25.
The MPTS runs hearings, which make independent decisions about whether doctors are fit to practice medicine in the UK.
GenderGP
"The Tribunal determined that, in all the circumstances of this case, and for all the reasons set out above, having balanced the interest of the doctor and the public, erasing Dr Webberley's name from the Medical Register is the only appropriate sanction in order to meet the…"

— Dr Michael Webberley's MPTS Misconduct Tribunal (@tribunaltweets2) May 25, 2022
Writer and campaigner for the rights of women and girls, Jo Bartosch, told The Epoch Times that she believed the ruling against Dr. Michael Webberley "will not be the last of its type, it signals the opening of the floodgates."
Webberley, a retired Consultant Physician, operated an online clinic called GenderGP which was founded in 2015 by his wife Dr. Helen Webberley. The company is based in Spain and registered in Belize. The tribunal determined that was "set up in such a way as to avoid the regulatory framework of the UK."
In 2020 on her site, Helen Webberley wrote she had transferred the ownership of GenderGP and all its assets to Harland International, an LGBTQI company based in Hong Kong. She said her "role as owner and director" was over and is still involved in the business side of the organization in Spain. Recently she said that Michael Webberley has not been involved in GenderGP for some time.
Helen Webberley received an interim suspension by the MPTS while a tribunal is ongoing. She was convicted in 2018 of running an independent medical agency without being registered under the Care Standards Act 2000 and was fined £12,000.
The online advice and prescription clinic offers an "affirming transgender healthcare clinic with services including medication, hormones, blockers, blood tests, counselling, and prescriptions." Michael Webberley also provided androgen treatment through a company known as Balance My Hormones.
Puberty blockers, also called GnRH analogues, or drugs that are used to postpone puberty in children. Increasingly, brakes are being put on such physical interventions to treat children diagnosed with gender dysphoria in the UK, Sweden, Finland, and France.
The tribunal found that he was found working "outside the limits of his expertise as a consultant gastroenterologist" and "without the necessary qualifications and training and experience in transgender medicine."
The tribunal's judgment findings found that he "had demonstrated a profound lack of insight into the seriousness of his actions."
It added that erasing Dr. Webberley's name from the Medical Register was "the only appropriate sanction in order to meet the overarching objective which is to protect patients, maintain public confidence in the medical profession and uphold proper professional standards."
'Dishonest'
Webberley faced 89 heads of charge spanning the period between 2017 and 2019, including seven transgender patients to whom Webberley provided hormone treatment through GenderGP, with the tribunal finding some of Webberley's conduct "dishonest."
One patient, a girl who wanted to live as a boy, was only nine years when offered hormone-blocking treatment. One 22-year-old, with a history of taking anti-psychotic, anti-depressant, and sedative medication, and was diagnosed with gender dysphoria without meeting Webberley in person, and only through a couple of brief emails.
The tribunal wrote that in England, young patients, and children in particular, "need careful psychological assessment before a diagnosis of gender dysphoria and a decision to prescribe puberty blockers."
"This is because a child/young person's gender identity may be confused or obscured by other factors in their life such as family dynamics, autistic disorders, child abuse or emerging sexuality, therefore psychological assessment and exploration is necessary to establish a secure diagnosis and determine appropriate treatment, if any," it added.
In one instance, the tribunal regarded it as "striking" that Webberley's first email appeared to anticipate puberty blocker treatment before he could possibly have known that a diagnosis of gender dysphoria was appropriate or indeed treatment by puberty blockers would be clinically indicated.
One transgender teenager took their own life in 2018 and as a result of media coverage, the General Medical Council (GMC) became aware that prior to the patient's death, they had received hormone treatment from GenderGP.
With all seven patients, it was found that he provided treatment that wasn't clinically indicated or had been prescribed without adequate tests, examinations or assessments.
Concerns were initially raised with the GMC regarding Webberley and his provision of online services in 2018.
The concerns were reported by a doctor who informed the GMC that he was the founder of a private clinic called Mens Health Clinic specializing in the diagnosis and management of "testosterone deficiency syndrome."
The reporting doctor advised the GMC that he had dealt with a number of patients in the preceding 10 months whose care had been transferred to him from Webberley's company Balance My Hormones.
Referral patients had raised concerns with the doctor at Mens Health Clinic. This was specifically, regarding a failure to hold face-to-face consultations, or to conduct any examinations (either physical or mental) before inappropriately prescribing medications, a failure to provide adequate follow-up care, and poor-quality record-keeping.
'Long-Overdue Questions'
In a statement on May 19th, GenderGP wrote that patients were "united and unwavering" in their support and feedback.
"Although Dr. Michael Webberley has not been involved in GenderGP for some time, we as an organisation, and our patient community, are here in part because of his efforts and courage in putting everything on the line to provide the best care possible for his patients," wrote GenderGP.
Bartosch, who criticizes the gender-affirming approach which can result in children undergoing medical procedures, said that "NHS clinicians should pay attention to this case, with the upcoming review into the Tavistock & imminent release of the Cass Review."
The interim Cass Review on Tavistock GID, the largest and oldest gender clinic in the UK, by top British pediatrician Dr. Hilary Cass, prompted British Health Secretary Sajid Javid to order officials to formally investigate the approach taken by NHS clinics amid warnings of harmful practices, stating that the system is "failing children."
"It seems inevitable that long-overdue questions will be asked about how the basic & binding principle of 'first do no harm' was cast aside to make room for a dangerous ideology," she added.
"I sincerely hope criminal proceedings now follow from this ruling by the MPTS," said Bartosch.
The Epoch Times contacted GenderGP and the lawyer representing him at the tribunal for comment.