Tory MPs Ask Why Liberals Didn't Heed Security Advice on Former Ontario Minister Michael Chan
Conservative MPs are criticizing the Liberals for not heeding advice from security officials to steer clear of former Ontario cabinet minister Michael Chan. "The Liberal Trade Minister [Mary Ng] had former Liberal minister Michael Chan chair her election campaigns," MP Michael Barrett said in the House of Commons on Feb. 14. "It turns out Mr. Chan is on a CSIS watchlist for alleged connections to a spy network of the Chinese Communist regime, and the prime minister's senior staff, including Katie Telford, were told to warn the trade minister to be cautious in her dealings with Mr. Chan." Barrett was referring to a Feb. 13 Globe and Mail report about former Ontario cabinet minister Michael Chan, the deputy mayor of Markham since October. "Why did the minister ignore the warnings from the PMO and Canada's intelligence service about having Mr. Chan chair her campaign, even though he had ties to spies for Communist China?" Barrett said. Citing an anonymous source, the Globe report says security officials told the Prime Minister's Office (PMO) in 2019 that Chan should be on "your radar" and to tell Mary Ng to be "extra careful." Ng told the Globe that no one from the PMO told her to be cautious around Chan, who co-chaired her 2017 byelection campaign. She said Chan didn't co-chair her 2019 campaign since there were other capable volunteers. The Globe says a source close to Ng had said Chan was removed due to his support of China's crackdown on Hong Kong pro-democracy protests. Ng's press secretary, Shanti Cosentino, told The Epoch Times that Chan was involved in the 2017 campaign in his capacity as an Ontario MPP representing the riding in which Ng was running. "They do not have ties, nor have they been in touch for many years. Any allegations beyond those facts are pure misinformation to dangerously mislead Canadians," said Cosentino. Barrett also raised the issue in the House on Feb. 13. Ng didn't address the question on both occasions, which were instead covered by Government House Leader Mark Holland. "Embedded in the question is a false notion that I think all members, I would hope, would want to reject—that is that any member of Parliament is not completely and totally committed to Canadian democracy," Holland said on Feb. 14. "The idea that there is anybody in the House who would tolerate foreign interference in any form is simply inaccurate and not appropriate to put forward as a supposition." Conservative MP Luc Berthold followed-up after Holland's response and asked why Ng has not resigned given the latest reporting, along with her recent ethics violation. Ng was found in breach in December for awarding a contract to her friend. Suspected Operatives Other allegations in the Globe article include that CSIS has a file on Chan about his activities in the 2019 and 2021 federal election campaigns, and that he had meetings with suspected Chinese intelligence operatives. An unnamed national-security source told the Globe that according to a 2020 CSIS briefing package, Chan had meetings that were "clandestine in nature" and allegedly election-related. CSIS has reportedly observed Chan meeting with Chinese diplomat Zhao Wei, which the source described to the Globe as a "suspected intelligence actor." The source told the Globe that Zhao has been meeting with Liberal MP staffers in Toronto ridings, including an assistant of Mary Ng, and the aides had been asked by Zhao to stay away from pro-Taiwan events. Chan has also allegedly met with China's former vice-consul-general Zhuang Yaodong, who CSIS believes was in charge of security files at the Toronto consulate. A previous Globe report in 2015 said that he was the subject of a warning by CSIS to the Ontario government over fears that he was under the influence of China. Chan has launched a lawsuit against the Globe over this reporting. 'Damage to My Reputation' The Epoch Times reached out to Chan for comment but didn't hear back by publication time. Chan told the Globe that his meetings with Chinese diplomats were normal and that he also meets with officials from other Asian countries. "Just in case you were not aware, I met a few days ago with the Deputy Consul-General from China in Toronto and Mr. Wei Zhao," he said. Chan pushed back against the CSIS allegations, saying they serve to promote racism. "Your own statement to me about a recent briefing by CSIS to Prime Minister Trudeau, serves only to ignite xenophobia and cause continued, unwarranted and irreparable damage to my reputation and the safety of my family," he said. "CSIS has never interviewed me regarding their false and unsubstantiated allegations. However, I am aware that they have conducted intimidating interviews with my friends and acquaintances and then instructed them to keep their mouths shut." Warning in 2022 The Globe also reported, based on two sources, that CSIS Director David Vigneault noted Chan's return to public office in 2022 in a briefing provided to Prim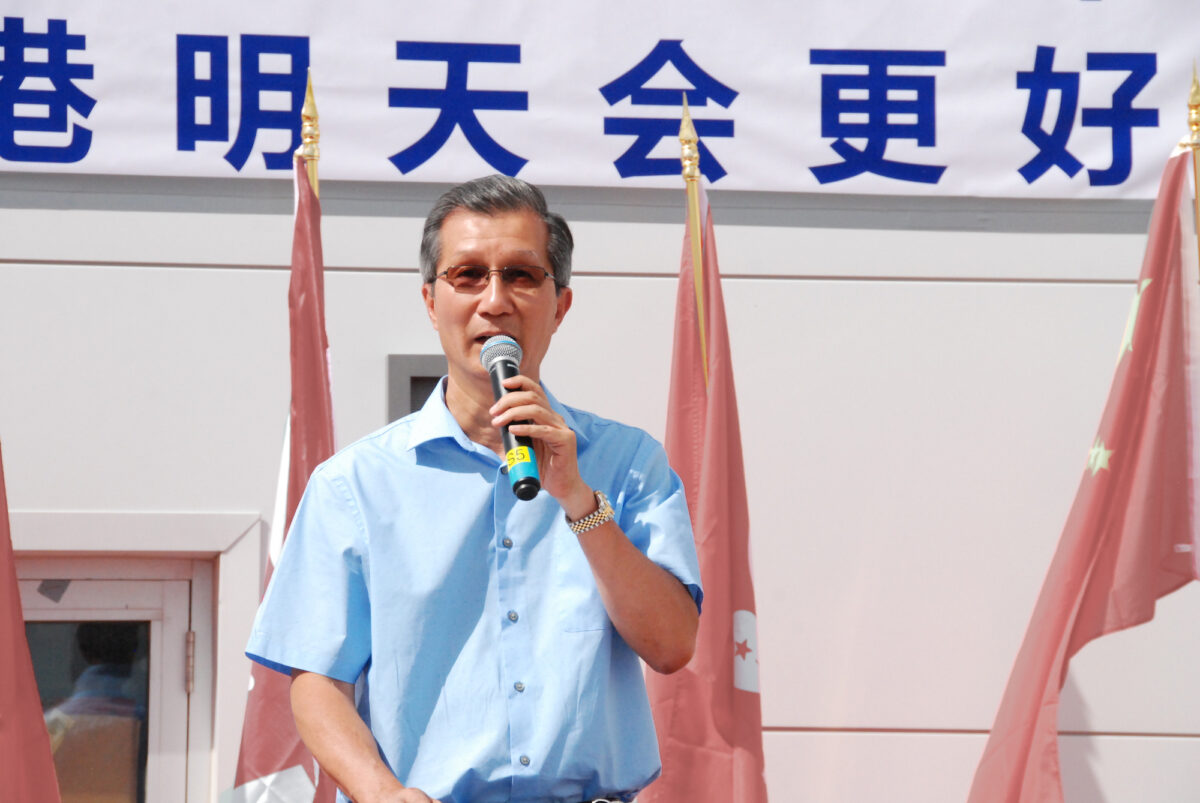 Conservative MPs are criticizing the Liberals for not heeding advice from security officials to steer clear of former Ontario cabinet minister Michael Chan.
"The Liberal Trade Minister [Mary Ng] had former Liberal minister Michael Chan chair her election campaigns," MP Michael Barrett said in the House of Commons on Feb. 14.
"It turns out Mr. Chan is on a CSIS watchlist for alleged connections to a spy network of the Chinese Communist regime, and the prime minister's senior staff, including Katie Telford, were told to warn the trade minister to be cautious in her dealings with Mr. Chan."
Barrett was referring to a Feb. 13 Globe and Mail report about former Ontario cabinet minister Michael Chan, the deputy mayor of Markham since October.
"Why did the minister ignore the warnings from the PMO and Canada's intelligence service about having Mr. Chan chair her campaign, even though he had ties to spies for Communist China?" Barrett said.
Citing an anonymous source, the Globe report says security officials told the Prime Minister's Office (PMO) in 2019 that Chan should be on "your radar" and to tell Mary Ng to be "extra careful."
Ng told the Globe that no one from the PMO told her to be cautious around Chan, who co-chaired her 2017 byelection campaign.
She said Chan didn't co-chair her 2019 campaign since there were other capable volunteers. The Globe says a source close to Ng had said Chan was removed due to his support of China's crackdown on Hong Kong pro-democracy protests.
Ng's press secretary, Shanti Cosentino, told The Epoch Times that Chan was involved in the 2017 campaign in his capacity as an Ontario MPP representing the riding in which Ng was running.
"They do not have ties, nor have they been in touch for many years. Any allegations beyond those facts are pure misinformation to dangerously mislead Canadians," said Cosentino.
Barrett also raised the issue in the House on Feb. 13. Ng didn't address the question on both occasions, which were instead covered by Government House Leader Mark Holland.
"Embedded in the question is a false notion that I think all members, I would hope, would want to reject—that is that any member of Parliament is not completely and totally committed to Canadian democracy," Holland said on Feb. 14.
"The idea that there is anybody in the House who would tolerate foreign interference in any form is simply inaccurate and not appropriate to put forward as a supposition."
Conservative MP Luc Berthold followed-up after Holland's response and asked why Ng has not resigned given the latest reporting, along with her recent ethics violation. Ng was found in breach in December for awarding a contract to her friend.
Suspected Operatives
Other allegations in the Globe article include that CSIS has a file on Chan about his activities in the 2019 and 2021 federal election campaigns, and that he had meetings with suspected Chinese intelligence operatives.
An unnamed national-security source told the Globe that according to a 2020 CSIS briefing package, Chan had meetings that were "clandestine in nature" and allegedly election-related.
CSIS has reportedly observed Chan meeting with Chinese diplomat Zhao Wei, which the source described to the Globe as a "suspected intelligence actor."
The source told the Globe that Zhao has been meeting with Liberal MP staffers in Toronto ridings, including an assistant of Mary Ng, and the aides had been asked by Zhao to stay away from pro-Taiwan events.
Chan has also allegedly met with China's former vice-consul-general Zhuang Yaodong, who CSIS believes was in charge of security files at the Toronto consulate.
A previous Globe report in 2015 said that he was the subject of a warning by CSIS to the Ontario government over fears that he was under the influence of China. Chan has launched a lawsuit against the Globe over this reporting.
'Damage to My Reputation'
The Epoch Times reached out to Chan for comment but didn't hear back by publication time.
Chan told the Globe that his meetings with Chinese diplomats were normal and that he also meets with officials from other Asian countries.
"Just in case you were not aware, I met a few days ago with the Deputy Consul-General from China in Toronto and Mr. Wei Zhao," he said.
Chan pushed back against the CSIS allegations, saying they serve to promote racism.
"Your own statement to me about a recent briefing by CSIS to Prime Minister Trudeau, serves only to ignite xenophobia and cause continued, unwarranted and irreparable damage to my reputation and the safety of my family," he said.
"CSIS has never interviewed me regarding their false and unsubstantiated allegations. However, I am aware that they have conducted intimidating interviews with my friends and acquaintances and then instructed them to keep their mouths shut."
Warning in 2022
The Globe also reported, based on two sources, that CSIS Director David Vigneault noted Chan's return to public office in 2022 in a briefing provided to Prime Minister Justin Trudeau and his National Security and Intelligence Advisor Jody Thomas last fall.
In the briefing, CSIS again warned about dealing with Chan. Vigneault also discussed Beijing's targeting of 11 candidates, Liberals and Conservatives, in the Greater Toronto Area in the 2019 federal election.
The Globe didn't mention the date of the briefing, but it could coincide with reporting by Global News on the same allegations in November 2022, which could have triggered the briefing.
Global reported that Trudeau was previously briefed on foreign interference by the Chinese Communist Party (CCP) and its alleged funding of at least 11 federal candidates in the 2019 election.
"The funds were allegedly transferred through an Ontario provincial MPP and a federal election candidate staffer," the article said, without providing names.
The briefing covered in the Global News article is similar in nature to the one mentioned by the Globe that was provided to the PMO in relation to the 2019 election.
The Trudeau government has denied knowledge of that information.
"There has never been any information given to me on the funding of federal candidates by China," Trudeau said in a scrum on Nov. 22, 2022.
Seeking to verify Trudeau's comment, Conservative MP Arnold Viersen filed a question with the government the same day.
"Has anyone in the Office of the Prime Minister or the Privy Council Office received such information, and, if so, (i) who received the information, (ii) on what date was the information received, (iii) why did that person not inform the Prime Minister?" Viersen wrote in his order paper.
"That intelligence comes from operational sources, is sensitive, and must be protected," the government wrote back on Jan. 30.
"Commenting on specifics of operational intelligence would put operations at risk and would jeopardize Canada's access to valuable intelligence on national security threats."
It also quoted from what Thomas said at the Commons defence committee last December.
"We have not seen money going to 11 candidates, period," Thomas said.