Three More Hong Kong Teachers Had Their Teacher's Certificates Revoked in June
The progress report submitted by the Education Bureau to the Legislative Council shows that as of June 2022, a total of 11 teachers had been deregistered, an increase of three from the number announced by the government in April this year. Among the three, one was deregistered because of his/her involvement in the anti-extradition movement.According to the progress report on the "Enhancing Teachers' Qualifications to Effectively Implement Education on Patriotism," as of the end of June, 11 teachers have had their registered teacher certificates revoked, eight received letters of reprimand, 23 were given written warnings, three got verbal persuasion, and 12 received verbal advice. In addition, the report shows that between 2019 and 2021, 344 complaint cases related to the anti-extradition movement were received, most of which had been investigated, with 133 unsubstantiated and 199 substantiated. The Education Bureau stated that it is currently formulating guidelines for teachers' professional conduct, and it is hoped that they will assist in the review of teachers' registration in the future and also be used as a guideline. The new Secretary for Education since July 1, is Dr. Choi Yuk-lin, JP. Follow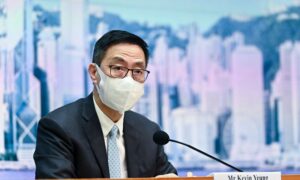 The progress report submitted by the Education Bureau to the Legislative Council shows that as of June 2022, a total of 11 teachers had been deregistered, an increase of three from the number announced by the government in April this year. Among the three, one was deregistered because of his/her involvement in the anti-extradition movement.
According to the progress report on the "Enhancing Teachers' Qualifications to Effectively Implement Education on Patriotism," as of the end of June, 11 teachers have had their registered teacher certificates revoked, eight received letters of reprimand, 23 were given written warnings, three got verbal persuasion, and 12 received verbal advice.
In addition, the report shows that between 2019 and 2021, 344 complaint cases related to the anti-extradition movement were received, most of which had been investigated, with 133 unsubstantiated and 199 substantiated.
The Education Bureau stated that it is currently formulating guidelines for teachers' professional conduct, and it is hoped that they will assist in the review of teachers' registration in the future and also be used as a guideline. The new Secretary for Education since July 1, is Dr. Choi Yuk-lin, JP.