The 'Voice' No One Asked For
CommentaryIn November, I was a conference panellist on the topic of the Aboriginal and Torres Strait Islander Voice to Parliament. Chris Kenny, a host on Sky News Australia, was moderating a panel of Anthony Dillon, Hannah Hollis, Dean Parkin, and myself. The whole conference was a great event, and we also had a great discussion during our segment. I had just returned from visits to the Australian cities of Darwin, Perth, and Melbourne where I met with people, both Aboriginal and non-Aboriginal, and discussed issues affecting us all, as well as discussing issues around the Indigenous Voice to Parliament, of course. The proposal and referendum will decide whether an Indigenous "advisory body" to Parliament should be enshrined into the Australian Constitution. Yet the clear message I got was this: No one could tell me what the Voice was. Strange, since the Voice is supposed to be for the benefit of—and is supported, even demanded, by—Aboriginal people. Or so we were told. If that's true, why were all Aboriginals I met asking me what the Voice is? I gave them an honest answer: I did not have a clue what the Voice was. And they responded they're not going to vote for something no one has been able to explain to them. Part of National Reconciliation Week 2016, the installation is for Australians to reflect on Australias national identity and the place of Aboriginal and Torres Strait Islander histories and cultures in the nation's story. (William West/AFP via Getty Images) I've heard these comments repeated across Australia again and again, from both Aboriginals and non-Aboriginals. I wasn't surprised by this. Firstly, Australians are protective of the Constitution, and if you want to change it, you better have a good reason and be able to explain it. Second, the reason we're told we need a Voice is based on a falsehood that Aboriginals don't already have one. Do We Really Need Another 'Voice?' There are record numbers of Indigenous people in the federal and state parliaments across the country. There are Aboriginal Land Councils, numerous Native Title representative bodies, Native Title-prescribed body corporates, Aboriginal education consultative groups, Aboriginal medical and legal services as well as their peak lobby and industry bodies. That's only the tip of the Aboriginal voice iceberg. When I go to Canberra, I'm tripping over blackfellas talking to the government, opposition, crossbenchers, senior public servants, ministers, MPs, and political staffers. In addition to Indigenous committees advising ministers, there's an enormous industry costing a fortune to lobby and advise politicians and departments on Indigenous policy and issues. I don't support an Indigenous Voice to Parliament. We, on the "No" side, are taking on an enormous ugly beast to get our message out there. We're up against the government, the corporate world, the woke Catholic Church, the media, wealthy inner-city elites, academia, and every woke Australian. The money being pumped into the coffers of the "Yes" campaign is enormous. And yet none of the above can tell us, the Australian people, what the Voice is and why it needs to be in the Constitution. Big corporations say they'll educate staff and clients on the Voice. But they won't have dissenting voices from Aboriginals who oppose it—so much for giving us a voice … That's not education; it's propaganda. The good news for the corporate staff and clients is the bosses can't follow you into the polling booth. It's a secret ballot and you can vote any way you like. People parade in the Coloured Digger March to honour Aboriginal and Torres Strait Islander servicemen and servicewomen during Anzac Day in Sydney, Australia, on April 25, 2022. (Jenny Evans/Getty Images) Let's Have Some Free Speech, Shall We? Getting back to the conference, I was honoured to be a panellist. Excluding Chris Kenny, the panel was all Aboriginal of whom I was for the No vote, Dillon needed more information, and Hollis and Parkin were Yes. The moderator, Kenny, is well known as a supporter of a Yes vote. We're all friends, respect each other and were happy to have a good discussion. At one point, in response to a question, I made an obvious comment: that if the Voice is successful in the referendum despite my campaign against it, if the Australian people want it, then I'll do what I can to make it work. That I'd be committed to that even though I don't support it. That night, Kenny wasted no time penning a newspaper op-ed that twisted my words for his own ends. Saying my answer amounted to an expression of goodwill for the Voice; that because I didn't take the opportunity in my short response to issue warnings about the Voice—that it might cause racial division or constitutional self-harm—then I must think those problems aren't possible. There were a lot of things I didn't say in my response. But it's disingenuous for Kenny to suggest that I am anything but opposed to the Voice for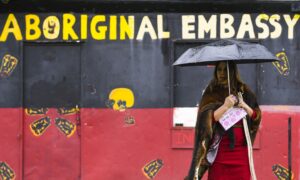 Commentary
In November, I was a conference panellist on the topic of the Aboriginal and Torres Strait Islander Voice to Parliament. Chris Kenny, a host on Sky News Australia, was moderating a panel of Anthony Dillon, Hannah Hollis, Dean Parkin, and myself.
The whole conference was a great event, and we also had a great discussion during our segment.
I had just returned from visits to the Australian cities of Darwin, Perth, and Melbourne where I met with people, both Aboriginal and non-Aboriginal, and discussed issues affecting us all, as well as discussing issues around the Indigenous Voice to Parliament, of course.
The proposal and referendum will decide whether an Indigenous "advisory body" to Parliament should be enshrined into the Australian Constitution.
Yet the clear message I got was this: No one could tell me what the Voice was.
Strange, since the Voice is supposed to be for the benefit of—and is supported, even demanded, by—Aboriginal people.
Or so we were told.
If that's true, why were all Aboriginals I met asking me what the Voice is? I gave them an honest answer: I did not have a clue what the Voice was. And they responded they're not going to vote for something no one has been able to explain to them.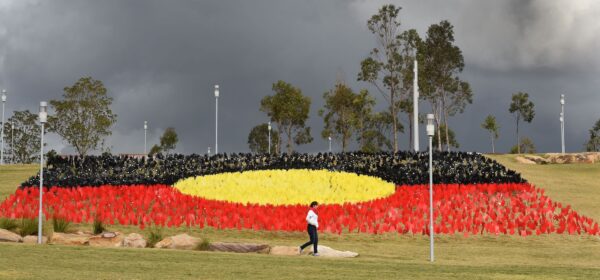 I've heard these comments repeated across Australia again and again, from both Aboriginals and non-Aboriginals.
I wasn't surprised by this.
Firstly, Australians are protective of the Constitution, and if you want to change it, you better have a good reason and be able to explain it.
Second, the reason we're told we need a Voice is based on a falsehood that Aboriginals don't already have one.
Do We Really Need Another 'Voice?'
There are record numbers of Indigenous people in the federal and state parliaments across the country.
There are Aboriginal Land Councils, numerous Native Title representative bodies, Native Title-prescribed body corporates, Aboriginal education consultative groups, Aboriginal medical and legal services as well as their peak lobby and industry bodies.
That's only the tip of the Aboriginal voice iceberg.
When I go to Canberra, I'm tripping over blackfellas talking to the government, opposition, crossbenchers, senior public servants, ministers, MPs, and political staffers.
In addition to Indigenous committees advising ministers, there's an enormous industry costing a fortune to lobby and advise politicians and departments on Indigenous policy and issues.
I don't support an Indigenous Voice to Parliament. We, on the "No" side, are taking on an enormous ugly beast to get our message out there.
We're up against the government, the corporate world, the woke Catholic Church, the media, wealthy inner-city elites, academia, and every woke Australian. The money being pumped into the coffers of the "Yes" campaign is enormous.
And yet none of the above can tell us, the Australian people, what the Voice is and why it needs to be in the Constitution.
Big corporations say they'll educate staff and clients on the Voice. But they won't have dissenting voices from Aboriginals who oppose it—so much for giving us a voice …
That's not education; it's propaganda. The good news for the corporate staff and clients is the bosses can't follow you into the polling booth. It's a secret ballot and you can vote any way you like.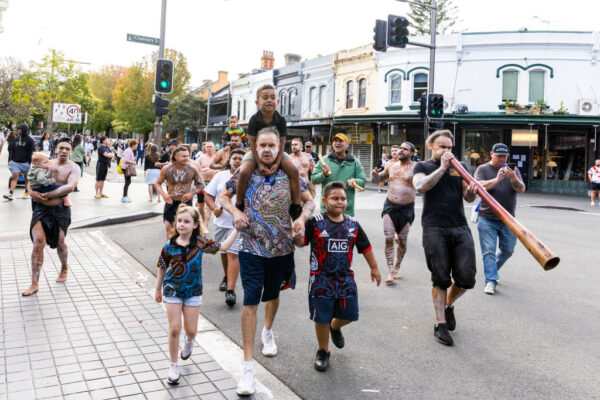 Let's Have Some Free Speech, Shall We?
Getting back to the conference, I was honoured to be a panellist.
Excluding Chris Kenny, the panel was all Aboriginal of whom I was for the No vote, Dillon needed more information, and Hollis and Parkin were Yes. The moderator, Kenny, is well known as a supporter of a Yes vote.
We're all friends, respect each other and were happy to have a good discussion.
At one point, in response to a question, I made an obvious comment: that if the Voice is successful in the referendum despite my campaign against it, if the Australian people want it, then I'll do what I can to make it work. That I'd be committed to that even though I don't support it.
That night, Kenny wasted no time penning a newspaper op-ed that twisted my words for his own ends.
Saying my answer amounted to an expression of goodwill for the Voice; that because I didn't take the opportunity in my short response to issue warnings about the Voice—that it might cause racial division or constitutional self-harm—then I must think those problems aren't possible.
There were a lot of things I didn't say in my response. But it's disingenuous for Kenny to suggest that I am anything but opposed to the Voice for reasons I've made clear many times.
Further, on the matter of constitutional self-harm, I've been on the record on this issue for over half a decade.
I've said enshrining the Voice into our Constitution will provide room for activist judges to run amok and foment zero confidence in the High Court to remain impartial over the coming decades.
My advice to the corporates, academia, the elites, the woke and Kenny: do not twist, propagandise, or block the Aboriginal voices you don't agree with.
Views expressed in this article are the opinions of the author and do not necessarily reflect the views of The Epoch Times.