The USA Versus China and Saudi Arabia
CommentaryFor decades, Saudi Arabia has allied with the United States based on the exchange of oil for security. The Saudis pump when the oil price gets too high, and America promises to come to Saudi Arabia's defense when, for example, Iraq or Iran start lobbing missiles. Thus, America never sinks too far into oil-starved recession, and is strong enough to stabilize the Middle East. Now however, the Saudis are leaning away from America and towards their biggest new customer—China. Riyadh is no longer pumping at Washington's request, resulting in sky-high inflation, interest rate rises, and an impending recession. The deal is off, and the Biden administration is displeased. The roots of the breakup are macroeconomic. Saudi exports to the United States dropped from 2.2 million barrels of oil per day in 2003 to less than 460,000 in 2020. That year, Saudi Arabia became China's largest oil source, exporting almost 1.7 million barrels per day to the totalitarian country. Unfettered free trade is thus enabling an emerging Sino-Saudi alliance. Last week, the Chinese and Saudi energy ministers held a video conference at which they talked about greater oil and nuclear cooperation, as well as investment in China's Belt and Road Initiative (BRI). Such dialog undercuts the Biden administration's requests, including that Saudi Arabia counterbalance the BRI. Considering regional tensions with Iran, the Saudi discussions with Beijing could lead to talk of weapons production. Iran is going ahead with acquiring a nuclear weapon, which might incentivize Saudi Arabia to do the same, especially if its alliance with the United States is in question. The Biden administration's response to increased Saudi independence was stark, and possibly self-defeating, when it implied the United States could downgrade its Saudi alliance. The Riyadh riposte was the reverse. China, Russia, Iran, North Korea, and now Saudi Arabia are saying that America's global leadership is ending, and a hypocritical Beijing-led "new type of international relations" is emerging in which the United States would be a follower rather than a leader. Beijing is well on its way to replacing Washington as the world's leading capital, both in terms of control over a larger Gross Domestic Product (GDP) (when considering purchasing power parity) and a larger navy (by number of ships). A world led by Beijing would be far more dangerous than what we have now because Beijing seeks global hegemony, which the United States and allies will not cede easily. The Saudis must see the United States as an existential competitor, in that the Biden administration targeted all authoritarian regimes publicly, while hypocritically attempting to bring Iran's 4 million barrels per day of oil capacity back onto global markets. That would decrease oil prices and threaten Saudi national security, a double whammy for Riyadh. Nor do the Saudis like Washington's pressure on Beijing and Moscow. Riyadh would prefer to keep making money, while leaving politics at the door. President Joe Biden (R) and UAE President Sheikh Mohamed bin Zayed al-Nahyan (L) attend a bilateral meeting at a hotel in Jeddah, Saudi Arabia, on July 16, 2022. (Mandel Ngan/AFP/Getty Images) President Biden has taken the moral high road with the Saudis, perhaps at the expense of short-term tactical considerations, by publicly and repeatedly raising the 2018 assassination of Jamal Khashoggi, which some allege included the involvement of Crown Prince Mohammad bin Salmon. The Trump administration, and Biden after him, nevertheless worked to unite the Saudis and Israelis against Iran. Those are strategic moves with effect at the global level as Iran is allied with China. Yet as noted, the Saudis are simultaneously moving towards China. Russia and Saudi Arabia lead the Organization of the Petroleum Exporting Countries Plus (OPEC+) oil producing nations that limit oil supplies and thus fix prices at higher levels. Earlier this month, the cartel decided to cut production by 2 million barrels in the context of already skyrocketing prices and a looming recession. They did this despite Biden's appeals to increase production and combat inflation. To loosen this Gordian knot of authoritarian countries, the United States. has attempted positive incentives, but it must also be bolder in the use of disincentives. Anti-OPEC+ legislation known as NOPEC, for example, would remove sovereign immunity from OPEC+ countries so the U.S. attorney general could launch antitrust suits in U.S. courts. That could destroy the cartel and bring down the price of oil, which would help the U.S. economy except for our own oil production. NOPEC could also increase emissions at a time of global warming. And, it could help our biggest adversary, China, which is the world's biggest importer of oil after the European Union. But, the knot of China and its dictatorial allies is getting harder to undo. NOPEC and other tough measures are consistent w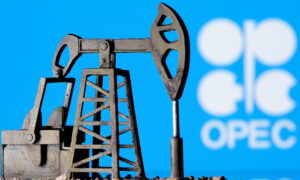 Commentary
For decades, Saudi Arabia has allied with the United States based on the exchange of oil for security. The Saudis pump when the oil price gets too high, and America promises to come to Saudi Arabia's defense when, for example, Iraq or Iran start lobbing missiles. Thus, America never sinks too far into oil-starved recession, and is strong enough to stabilize the Middle East.
Now however, the Saudis are leaning away from America and towards their biggest new customer—China. Riyadh is no longer pumping at Washington's request, resulting in sky-high inflation, interest rate rises, and an impending recession. The deal is off, and the Biden administration is displeased.
The roots of the breakup are macroeconomic. Saudi exports to the United States dropped from 2.2 million barrels of oil per day in 2003 to less than 460,000 in 2020. That year, Saudi Arabia became China's largest oil source, exporting almost 1.7 million barrels per day to the totalitarian country.
Unfettered free trade is thus enabling an emerging Sino-Saudi alliance.
Last week, the Chinese and Saudi energy ministers held a video conference at which they talked about greater oil and nuclear cooperation, as well as investment in China's Belt and Road Initiative (BRI). Such dialog undercuts the Biden administration's requests, including that Saudi Arabia counterbalance the BRI.
Considering regional tensions with Iran, the Saudi discussions with Beijing could lead to talk of weapons production. Iran is going ahead with acquiring a nuclear weapon, which might incentivize Saudi Arabia to do the same, especially if its alliance with the United States is in question.
The Biden administration's response to increased Saudi independence was stark, and possibly self-defeating, when it implied the United States could downgrade its Saudi alliance. The Riyadh riposte was the reverse.
China, Russia, Iran, North Korea, and now Saudi Arabia are saying that America's global leadership is ending, and a hypocritical Beijing-led "new type of international relations" is emerging in which the United States would be a follower rather than a leader.
Beijing is well on its way to replacing Washington as the world's leading capital, both in terms of control over a larger Gross Domestic Product (GDP) (when considering purchasing power parity) and a larger navy (by number of ships). A world led by Beijing would be far more dangerous than what we have now because Beijing seeks global hegemony, which the United States and allies will not cede easily.
The Saudis must see the United States as an existential competitor, in that the Biden administration targeted all authoritarian regimes publicly, while hypocritically attempting to bring Iran's 4 million barrels per day of oil capacity back onto global markets. That would decrease oil prices and threaten Saudi national security, a double whammy for Riyadh.
Nor do the Saudis like Washington's pressure on Beijing and Moscow. Riyadh would prefer to keep making money, while leaving politics at the door.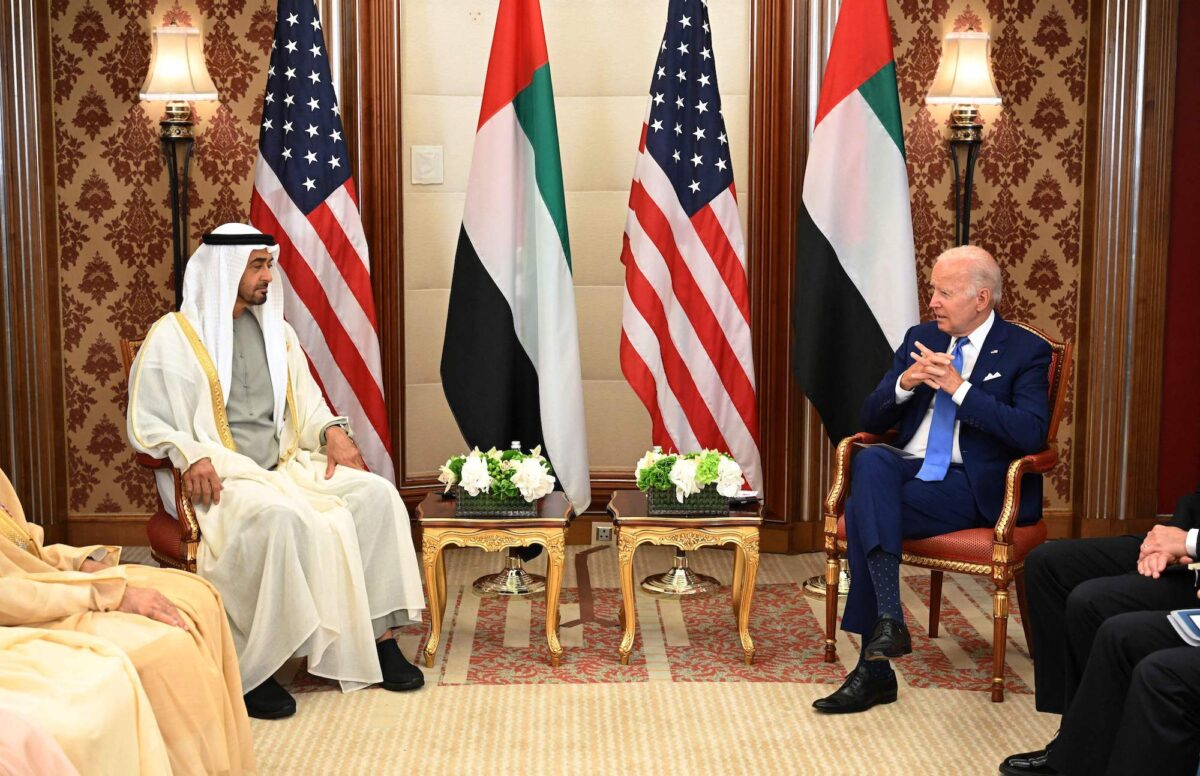 President Biden has taken the moral high road with the Saudis, perhaps at the expense of short-term tactical considerations, by publicly and repeatedly raising the 2018 assassination of Jamal Khashoggi, which some allege included the involvement of Crown Prince Mohammad bin Salmon.
The Trump administration, and Biden after him, nevertheless worked to unite the Saudis and Israelis against Iran. Those are strategic moves with effect at the global level as Iran is allied with China.
Yet as noted, the Saudis are simultaneously moving towards China. Russia and Saudi Arabia lead the Organization of the Petroleum Exporting Countries Plus (OPEC+) oil producing nations that limit oil supplies and thus fix prices at higher levels. Earlier this month, the cartel decided to cut production by 2 million barrels in the context of already skyrocketing prices and a looming recession. They did this despite Biden's appeals to increase production and combat inflation.
To loosen this Gordian knot of authoritarian countries, the United States. has attempted positive incentives, but it must also be bolder in the use of disincentives.
Anti-OPEC+ legislation known as NOPEC, for example, would remove sovereign immunity from OPEC+ countries so the U.S. attorney general could launch antitrust suits in U.S. courts. That could destroy the cartel and bring down the price of oil, which would help the U.S. economy except for our own oil production.
NOPEC could also increase emissions at a time of global warming. And, it could help our biggest adversary, China, which is the world's biggest importer of oil after the European Union.
But, the knot of China and its dictatorial allies is getting harder to undo. NOPEC and other tough measures are consistent with democracy and market principles, and should be part of America's grand strategy.
Views expressed in this article are the opinions of the author and do not necessarily reflect the views of The Epoch Times.