Taiwan, Japan, and Korea Reject Cooperation With CCP on Organ Sharing
Following China's desire to strengthen transplant organ sharing and cooperation with Taiwan and other countries, opponents of the plan have expressed alarm and condemnation in Taiwan, Japan, and South Korea, pointing to China's practice of forced organ harvesting from living persons. The Chinese Communist Party's (CCP) unofficial spokesperson on organ transplant, Huang Jiefu said in January 2023 that mainland China should "actively promote the organ sharing mechanism with Taiwan," and establish "organ donation and transplant cooperation [with other countries] through the One Belt One Road program." Huang, 77, was the Deputy Minister of Health from 2001 to 2013. A liver transplant surgeon, Huang is now the head of the China Organ Transplant Development Foundation. He made the statement at a scientific committee meeting of the China Organ Transplant Response System (COTRS). The CCP has been accused of forcefully harvesting organs for transplant from living prisoners of conscience, especially imprisoned Falun Gong practitioners, since 2000. According to the final judgment of an independent People's Tribunal held in London in 2019, "forced organ harvesting has been committed for years throughout China on a significant scale and that Falun Gong practitioners have been one—and probably the main—source of organ supply." Falun Gong is a spiritual practice that consists of meditative exercises and moral teachings based on truthfulness, compassion, and tolerance. Due to its health benefits, the practice had close to 100 million followers in China in 1999, the same year when the CCP launched a brutal campaign against the group due to fear of losing its control over the Chinese people. Falun Gong practitioners in China have since been subject to prison terms, torture, and forced organ harvesting. During the COTRS meeting, Hong Kong health secretary Lo Chung-mau, who is also a member of the COTRS Committee, said that Hong Kong and the mainland had a successful case in organ sharing last year. He said that the city is ready to move forward with the organ-sharing program. Reject Cooperation With the CCP Theresa Chu, the chair of the Universal Declaration on Combating and Preventing Forced Organ Harvesting (UDCPFOH) and a human rights lawyer based in Taiwan, told the Chinese edition of The Epoch Times on March 13 that transplant organ sharing and cooperation with other countries would "whitewash the stolen, forcefully removed organs from living people." She called it inhumane. Taiwan human rights lawyer Theresa Chu at a panel event at the Legislative Yuan in Taipei, Taiwan, on Dec. 8, 2017. (Chen Po-chou/The Epoch Times) Chu called upon the international community to reject the CCP's attempts of involving other nations in its crimes. She said, "No government, organization, or individual in the world can truly verify the source of Chinese organs. And in the absence of such verification, the world should not use the organs procured through ethics violation and crimes against humanity." Huang Chien-feng from the Taiwan Association for International Care of Organ Transplants told The Epoch Times that even though the CCP claims that it established an organ donation program in 2015, the program lacks transparency and traceability. Secondly, the CCP publicly claimed that by late 2020 about 3 million people had registered as organ donors, and then in 2021, there were close to 6,000 cases of donation after death. The ratio of donations after death to registered donors is (6,000/3,000,000) 0.2 percent. This ratio is much higher than that of the United States and other countries with an established organ donation system. "We believe their organ donation program cannot provide such a large number of organ transplants," he said. He called upon government entities to reject the attempts at sharing organs, stressing that the use of organs from political prisoners and the practice of live organ harvesting in China is still going on. Japan: Don't Participate in CCP's Organ Sharing Hajime Maruyama, a member of the Amako City Council, Japan, and the President of the China Organ Transplant Investigation Committee. (Courtesy of Hajime Maruyama) Hajime Maruyama, a member of the Amako City Council, Japan, and the president of the "China Organ Transplant Investigation Committee" said that many investigators, organizations, and government entities have already accused the CCP of committing the worst crime in human history—live organ harvesting. These include Canadian human rights lawyer David Matas, London's People's Tribunal, the European Parliament, and the U.S. Congress. "Japanese people, who respect human rights and ethics, would never use organs with illicit sources," he said, urging other countries, via a video message to The Epoch Times on March 19, to not participate in the CCP's organ sharing network. Korean NGO: CCP Is Full of Lies Kim Hwang Ho, the director of the Korean Association for Ethical Organ Transplant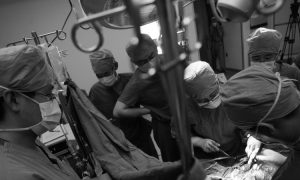 Following China's desire to strengthen transplant organ sharing and cooperation with Taiwan and other countries, opponents of the plan have expressed alarm and condemnation in Taiwan, Japan, and South Korea, pointing to China's practice of forced organ harvesting from living persons.
The Chinese Communist Party's (CCP) unofficial spokesperson on organ transplant, Huang Jiefu said in January 2023 that mainland China should "actively promote the organ sharing mechanism with Taiwan," and establish "organ donation and transplant cooperation [with other countries] through the One Belt One Road program."
Huang, 77, was the Deputy Minister of Health from 2001 to 2013. A liver transplant surgeon, Huang is now the head of the China Organ Transplant Development Foundation.
He made the statement at a scientific committee meeting of the China Organ Transplant Response System (COTRS).
The CCP has been accused of forcefully harvesting organs for transplant from living prisoners of conscience, especially imprisoned Falun Gong practitioners, since 2000.
According to the final judgment of an independent People's Tribunal held in London in 2019, "forced organ harvesting has been committed for years throughout China on a significant scale and that Falun Gong practitioners have been one—and probably the main—source of organ supply."
Falun Gong is a spiritual practice that consists of meditative exercises and moral teachings based on truthfulness, compassion, and tolerance. Due to its health benefits, the practice had close to 100 million followers in China in 1999, the same year when the CCP launched a brutal campaign against the group due to fear of losing its control over the Chinese people.
Falun Gong practitioners in China have since been subject to prison terms, torture, and forced organ harvesting.
During the COTRS meeting, Hong Kong health secretary Lo Chung-mau, who is also a member of the COTRS Committee, said that Hong Kong and the mainland had a successful case in organ sharing last year. He said that the city is ready to move forward with the organ-sharing program.
Reject Cooperation With the CCP
Theresa Chu, the chair of the Universal Declaration on Combating and Preventing Forced Organ Harvesting (UDCPFOH) and a human rights lawyer based in Taiwan, told the Chinese edition of The Epoch Times on March 13 that transplant organ sharing and cooperation with other countries would "whitewash the stolen, forcefully removed organs from living people."
She called it inhumane.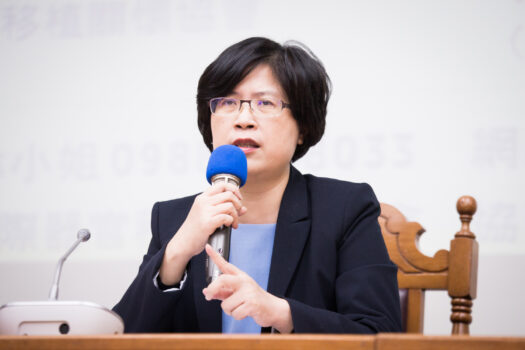 Chu called upon the international community to reject the CCP's attempts of involving other nations in its crimes.
She said, "No government, organization, or individual in the world can truly verify the source of Chinese organs. And in the absence of such verification, the world should not use the organs procured through ethics violation and crimes against humanity."
Huang Chien-feng from the Taiwan Association for International Care of Organ Transplants told The Epoch Times that even though the CCP claims that it established an organ donation program in 2015, the program lacks transparency and traceability.
Secondly, the CCP publicly claimed that by late 2020 about 3 million people had registered as organ donors, and then in 2021, there were close to 6,000 cases of donation after death. The ratio of donations after death to registered donors is (6,000/3,000,000) 0.2 percent. This ratio is much higher than that of the United States and other countries with an established organ donation system.
"We believe their organ donation program cannot provide such a large number of organ transplants," he said.
He called upon government entities to reject the attempts at sharing organs, stressing that the use of organs from political prisoners and the practice of live organ harvesting in China is still going on.
Japan: Don't Participate in CCP's Organ Sharing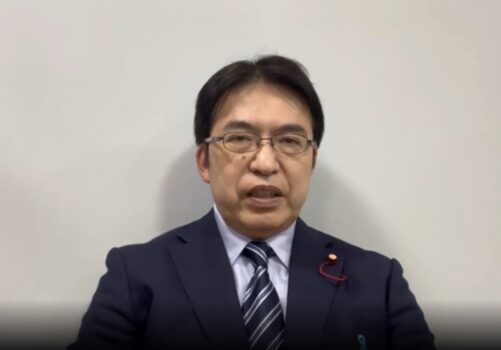 Hajime Maruyama, a member of the Amako City Council, Japan, and the president of the "China Organ Transplant Investigation Committee" said that many investigators, organizations, and government entities have already accused the CCP of committing the worst crime in human history—live organ harvesting. These include Canadian human rights lawyer David Matas, London's People's Tribunal, the European Parliament, and the U.S. Congress.
"Japanese people, who respect human rights and ethics, would never use organs with illicit sources," he said, urging other countries, via a video message to The Epoch Times on March 19, to not participate in the CCP's organ sharing network.
Korean NGO: CCP Is Full of Lies
Kim Hwang Ho, the director of the Korean Association for Ethical Organ Transplants (KAEOT), told The Epoch Times on March 24 via a written statement that over the years, China had made countless empty promises.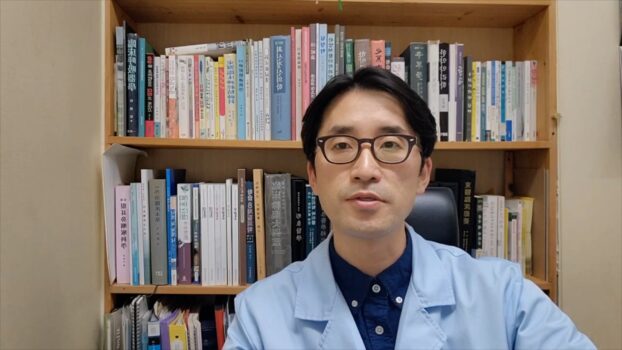 "Everyone knows that the CCP lies. It promised to end organ transplant tourism before the [2008] Beijing Olympics," he said, adding that the CCP has not kept any of its promises to the international community.
He said Huang Jiefu has been helping the CCP cover up the crime of live organ harvesting and illegal transplantation.
Countless innocent people have died as a result of the CCP's forced organ harvesting practice over more than two decades, so how is cooperation possible with the CCP? he asked.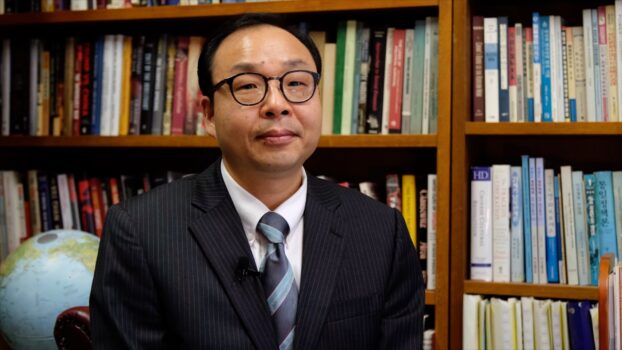 Lee Chi Yung, professor of Chinese Language and Culture at the College of Humanities and International Studies at Keimyung University, Korea, said that the CCP's forced organ harvesting is a well-known fact. He said this serious crime is widespread in China today, and China's organ donation and transplantation system is not transparent and cannot be trusted.
"If Korea, Japan, and Taiwan cooperate with China in organ sharing, it means more demand [for organs] and more innocent Chinese people will be the victims," Lee said, adding that not only people who desire freedom, but people who do not share the same philosophy as the CCP will be the victims.
He said not only should Korea, Japan, Taiwan, and other Asian communities, but the whole world should demand that the CCP stop committing these crimes.
US Bill to Punish Forced Organ Harvesting
On March 27, the U.S. House of Representatives overwhelmingly passed a bill called the Stop Forced Organ Harvesting Act of 2023 by a vote of 413–2. It would sanction anyone involved in the act and require annual government reporting on such activities taking place in foreign countries.
Rep. Chris Smith (R-N.J.), the principal sponsor of the bill, told The Epoch Times, "this [forced organ harvesting] is an atrocity, this is a crime against humanity, and it's a war crime, because this is a war on innocent people in China, and [Chinese leader] Xi Jinping is directly responsible. Those who willingly engage in this will be held responsible."
James Wu contributed to this report.