Sweden to extradite Turkish man after NATO deal
Sweden is set to extradite a man to Turkey, months after agreeing to deport a series of people wanted by Ankara as it seeks to join NATO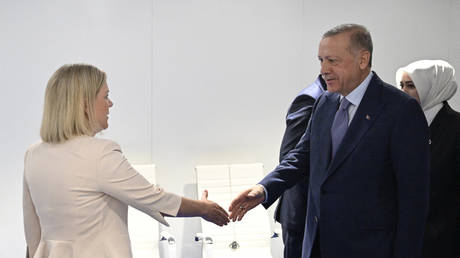 13 Aug, 2022 02:48
HomeWorld News
Sweden to extradite Turkish man after NATO deal
Officials declined to say whether the move was part of an agreement to secure Turkey's approval to join NATO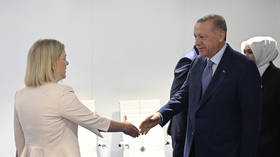 Sweden is set to extradite a man to Turkey who is wanted for fraud, the first such case since Stockholm agreed to deport dozens of people wanted by Ankara as it seeks Turkish approval to join the NATO alliance.
identified in court documents as 35-year-old Okan Kale, a Turkish national charged for fraud at least twice in his home country.
"This is a normal routine matter. The person in question is a Turkish citizen and convicted of fraud offenses in Turkey in 2013 and 2016," Swedish Justice Minister Morgan Johansson told Reuters. "The Supreme Court has examined the issue as usual and concluded that there are no obstacles to extradition."
"did not deliver their commitments," urging for "concrete steps" on the extraditions.
"They have proposed to hold a meeting in August, and we will hopefully hold our first meeting on August 26," he added.
"promised" to deport "73 terrorists." Besides Kale, no Turkish nationals have been extradited from Sweden since.