Stop Believing These Myths about Weight Training
When you think of working out, what do you think of? Young men, big muscles, and a lot of attitude?That mentality could be putting your heart at risk. The benefits of exercise are for everybody. In fact, they may be more profound for older individuals and women in particular. New data has found that women and men gain muscle at the same speed when it comes to size and strength when they adopt a resistance training protocol. This added muscle can help improve balance, heart health, metabolism, mobility, and more. The study reviewed data involving over 650 men and 750 women between the ages of 50 and 90 who had no previous experience with resistance training. Participants got stronger and acquired similar gains in both strength and size. Results weren't identical between genders, however. Men saw greater gains in their upper body, while women experienced more in their lower body. This is consistent with previous findings. Further, the researchers suggested varying approaches between the genders. They recommend that older men may benefit from higher intensity programs, while women may do best with higher volume. Put simply, men may benefit from going heavier with fewer repetitions, while women may benefit more from lighter weight with more repetitions. If you're worried about lifting weights turning you into a muscle-bound giant, don't be. It won't. However, it will help you burn fat, remain independent, help reduce the risk of osteoporosis, promote bone density, and fight back against other age-related chronic illnesses like type-2 diabetes, arthritis, and heart disease. Preconceived notions about exercise are a major impediment to beginning a healthy weight lifting program. Lifting for 30 minutes three times per week can help promote strength and improve overall health. Resistance training can be dangerous, so do some research before getting started. Talk to a fitness professional about proper technique and training protocols. Republished from BelMarraHealth.com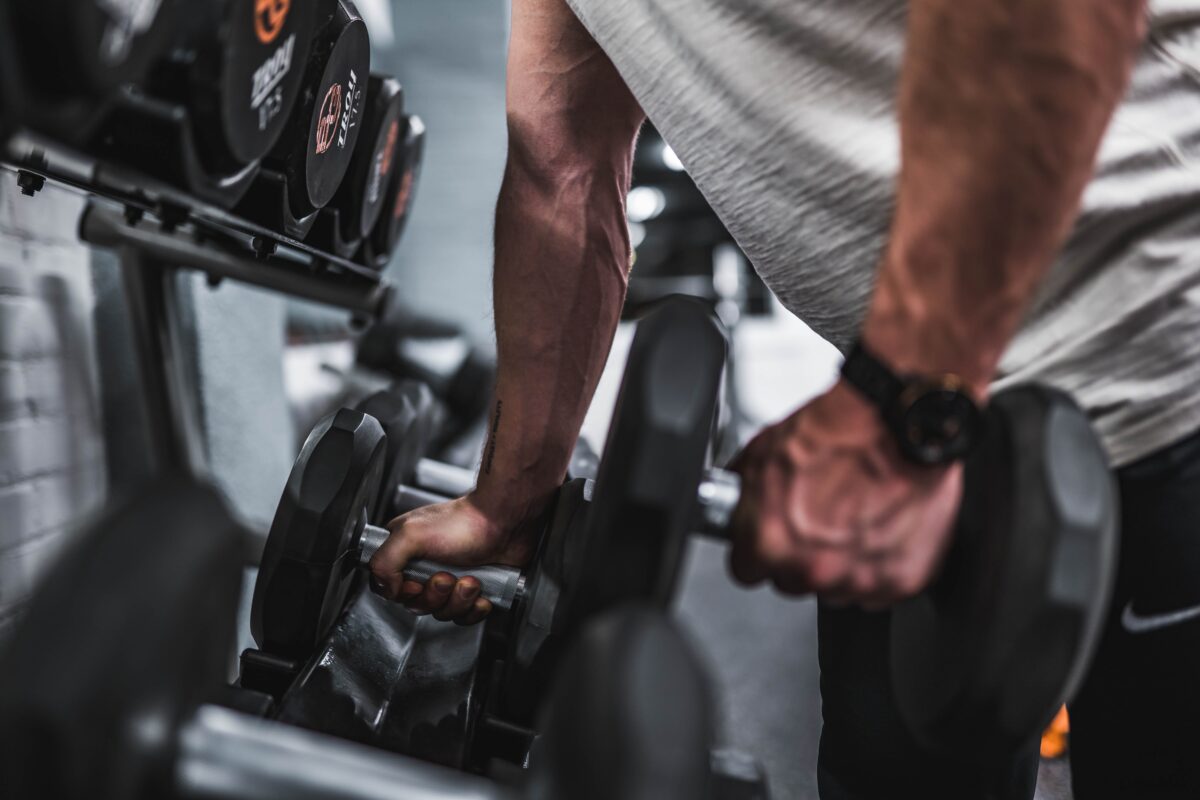 When you think of working out, what do you think of? Young men, big muscles, and a lot of attitude?
That mentality could be putting your heart at risk.
The benefits of exercise are for everybody. In fact, they may be more profound for older individuals and women in particular.
New data has found that women and men gain muscle at the same speed when it comes to size and strength when they adopt a resistance training protocol. This added muscle can help improve balance, heart health, metabolism, mobility, and more.
The study reviewed data involving over 650 men and 750 women between the ages of 50 and 90 who had no previous experience with resistance training. Participants got stronger and acquired similar gains in both strength and size.
Results weren't identical between genders, however. Men saw greater gains in their upper body, while women experienced more in their lower body. This is consistent with previous findings. Further, the researchers suggested varying approaches between the genders.
They recommend that older men may benefit from higher intensity programs, while women may do best with higher volume. Put simply, men may benefit from going heavier with fewer repetitions, while women may benefit more from lighter weight with more repetitions.
If you're worried about lifting weights turning you into a muscle-bound giant, don't be. It won't. However, it will help you burn fat, remain independent, help reduce the risk of osteoporosis, promote bone density, and fight back against other age-related chronic illnesses like type-2 diabetes, arthritis, and heart disease.
Preconceived notions about exercise are a major impediment to beginning a healthy weight lifting program. Lifting for 30 minutes three times per week can help promote strength and improve overall health.
Resistance training can be dangerous, so do some research before getting started. Talk to a fitness professional about proper technique and training protocols.
Republished from BelMarraHealth.com