'State Organs': New Documentary Exposes Chinese Communist Party's Medical Genocide
When two young people vanished during the Chinese communist regime's brutal campaign to exterminate adherents of a peaceful belief, their families embarked on a 20-year journey to search for them. Little did they expect it would reveal something far more sinister: a comprehensive state-sponsored industry targeting innocent citizens in the country for their organs. A new documentary, titled "State Organs," delves into the stories of Yun Zhang and Shawn Huang, who both disappeared about 20 years ago, shortly after the Chinese Communist Party (CCP) initiated a violent persecution against Falun Gong practitioners on July 20, 1999. The poster of the new documentary film "State Organs," which depicts the Chinese Communist Party's crimes of force organ harvesting and persecution of adherents of Falun Gong. (Courtesy of Rooyee Films) Zhang, also known by her full name Yunhe, resided in Qingdao City in China's northeastern Shandong Province, where she had shared a life with her husband, Sonny Zou, until their family was shattered by the relentless persecution. On the evening of July 21, 1999—merely a day after the CCP announced its campaign against Falun Gong—police laid siege to the couple's home and detained Zou. While he was being held at a local police station, Zou was subjected to brutal beating and tortured, according to reports from Minghui.org, a website that documents the CCP's persecution of practitioners of Falun Gong. While Zou was briefly released a year later, he was deceived by the police into visiting the Qingdao Police Station in July 2000, where he was arbitrarily "sentenced" to three years in a labour camp. On Nov. 4, 2000, the police informed Zhang that her husband fell "seriously ill," and he was pronounced dead the following day. Zou's body was immediately cremated without his family's consent, and no explanation was provided on the circumstances surrounding his demise. At the time of his death, Zou was just 28 years old, leaving behind his wife and their 11-month-old daughter. Zhang reportedly faced police intimidation and surveillance for protesting her husband's death. in February 2002, her family lost contact with her. Despite receiving information from various sources indicating Zhang's imprisonment in a detention centre in Qingdao City, the Chinese authorities denied her custody, leaving her whereabouts shrouded in mystery to this day. A scene of Falun Gong practitioners performing a meditative exercise from the documentary film "State Organs." (Courtesy of Rooyee Films) Falun Gong, also known as Falun Dafa, is a practice rooted in Buddhist traditions that involves a set of five meditative exercises and moral teachings based on the tenets of "truthfulness, compassion, forbearance." Following its introduction in China in 1999, the practice quickly gained widespread popularity due to its health benefits. By 1999, it was estimated that there were between 70 million to 100 million Falun Gong practitioners in China alone. But former Chinese leader Jiang Zemin saw Falun Gong's popularity as a threat to the communist regime's totalitarian rule, and pledged to eradicate the practice in the country. On April 25, 1999, thousands of Falun Gong adherents from across the country travelled to Beijing to petition the authorities against suppressing the practice. Their peaceful gathering was met with riot police armed with high-pressure water cannons and clubs, resulting in dozens of arrests. Over the next two years, a massive operation targeting Falun Gong practitioners ensued, with incidents involving arrests that ranged from a few hundred to up to 50,000 individuals, according to a 2001 report by the American University Washington College of Law. Shawn Huang, another central figure in the documentary, participated in the 1999 petition. He was arrested in February 2000. Following his release, Huang was resolute in dispelling the CCP's propaganda surrounding Falun Gong. In April 2003, he embarked on a mission to bypass a local television station to broadcast uncensored news about the CCP's persecution of the spiritual practice. But a final phone call with his brother just before setting off on that quest was the last that Huang's family ever heard from him. Forced Organ Harvesting China's organ harvesting industry saw an exponential growth in the early 2000s, occurring simultaneously with the CCP's extermination policy against Falun Gong. As it is a Chinese custom for bodies to remain intact after death, the country did not start a pilot organ donation system until 2010, calling to question the sources of the massive quantity of organs used in the burgeoning transplant business. In 2006, Winnipeg-based human rights lawyer David Matas and the late former Canadian MP and cabinet minister David Kilgour released a ground-breaking report, "Bloody Harvest,"concluding that the Chinese regime was implicit in forced organ harvesting from Falun Gong adherents on a large scale. The report was lat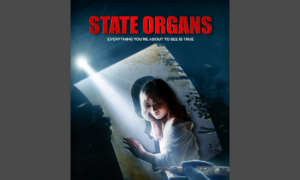 When two young people vanished during the Chinese communist regime's brutal campaign to exterminate adherents of a peaceful belief, their families embarked on a 20-year journey to search for them. Little did they expect it would reveal something far more sinister: a comprehensive state-sponsored industry targeting innocent citizens in the country for their organs.
A new documentary, titled "State Organs," delves into the stories of Yun Zhang and Shawn Huang, who both disappeared about 20 years ago, shortly after the Chinese Communist Party (CCP) initiated a violent persecution against Falun Gong practitioners on July 20, 1999.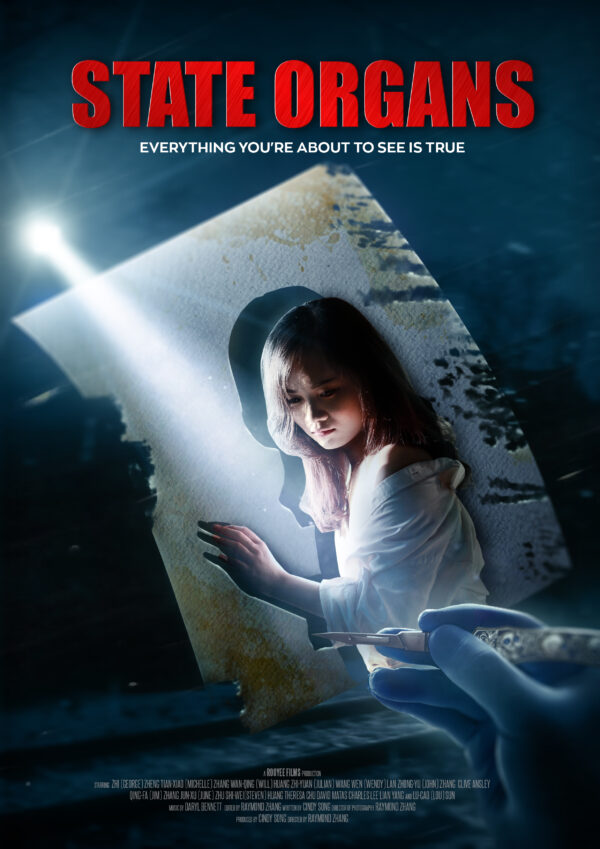 Zhang, also known by her full name Yunhe, resided in Qingdao City in China's northeastern Shandong Province, where she had shared a life with her husband, Sonny Zou, until their family was shattered by the relentless persecution.
On the evening of July 21, 1999—merely a day after the CCP announced its campaign against Falun Gong—police laid siege to the couple's home and detained Zou. While he was being held at a local police station, Zou was subjected to brutal beating and tortured, according to reports from Minghui.org, a website that documents the CCP's persecution of practitioners of Falun Gong.
While Zou was briefly released a year later, he was deceived by the police into visiting the Qingdao Police Station in July 2000, where he was arbitrarily "sentenced" to three years in a labour camp.
On Nov. 4, 2000, the police informed Zhang that her husband fell "seriously ill," and he was pronounced dead the following day. Zou's body was immediately cremated without his family's consent, and no explanation was provided on the circumstances surrounding his demise. At the time of his death, Zou was just 28 years old, leaving behind his wife and their 11-month-old daughter.
Zhang reportedly faced police intimidation and surveillance for protesting her husband's death. in February 2002, her family lost contact with her. Despite receiving information from various sources indicating Zhang's imprisonment in a detention centre in Qingdao City, the Chinese authorities denied her custody, leaving her whereabouts shrouded in mystery to this day.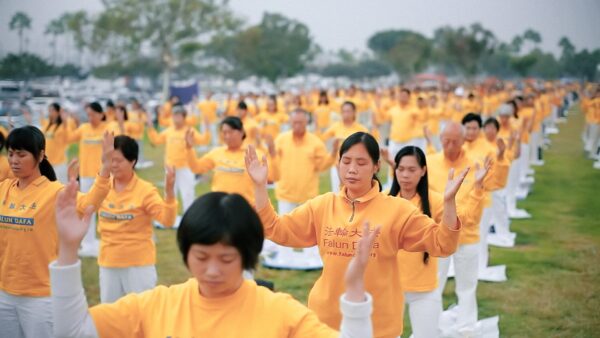 Falun Gong, also known as Falun Dafa, is a practice rooted in Buddhist traditions that involves a set of five meditative exercises and moral teachings based on the tenets of "truthfulness, compassion, forbearance." Following its introduction in China in 1999, the practice quickly gained widespread popularity due to its health benefits. By 1999, it was estimated that there were between 70 million to 100 million Falun Gong practitioners in China alone.
But former Chinese leader Jiang Zemin saw Falun Gong's popularity as a threat to the communist regime's totalitarian rule, and pledged to eradicate the practice in the country.
On April 25, 1999, thousands of Falun Gong adherents from across the country travelled to Beijing to petition the authorities against suppressing the practice. Their peaceful gathering was met with riot police armed with high-pressure water cannons and clubs, resulting in dozens of arrests.
Over the next two years, a massive operation targeting Falun Gong practitioners ensued, with incidents involving arrests that ranged from a few hundred to up to 50,000 individuals, according to a 2001 report by the American University Washington College of Law.
Shawn Huang, another central figure in the documentary, participated in the 1999 petition. He was arrested in February 2000. Following his release, Huang was resolute in dispelling the CCP's propaganda surrounding Falun Gong. In April 2003, he embarked on a mission to bypass a local television station to broadcast uncensored news about the CCP's persecution of the spiritual practice. But a final phone call with his brother just before setting off on that quest was the last that Huang's family ever heard from him.
Forced Organ Harvesting
China's organ harvesting industry saw an exponential growth in the early 2000s, occurring simultaneously with the CCP's extermination policy against Falun Gong. As it is a Chinese custom for bodies to remain intact after death, the country did not start a pilot organ donation system until 2010, calling to question the sources of the massive quantity of organs used in the burgeoning transplant business.
In 2006, Winnipeg-based human rights lawyer David Matas and the late former Canadian MP and cabinet minister David Kilgour released a ground-breaking report, "Bloody Harvest,"concluding that the Chinese regime was implicit in forced organ harvesting from Falun Gong adherents on a large scale. The report was later published as a book of the same name in 2009. An update report was published in 2016 with the joint efforts of the two authors and investigative journalist Ethan Gutmann.
The report garnered testimonies from Falun Gong practitioners who survived detention in China, showing that they had been systemically "blood tested and organ examined," whereas non-Falun Gong detainees did not undergo that same procedure, according to the 2006 rep0rt. Testimonies from people who travelled to China for transplants also showed that organs were available on short notice—often obtainable in a matter of just weeks—and in secrecy, with "a heavy involvement of military personnel and institutions," according to the 2016 report.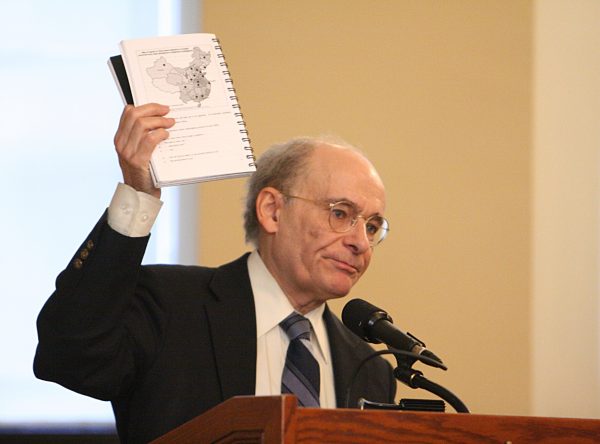 The film "State Organs" presents the testimonies of the families and friends of the hundreds upon thousands of Falun Gong practitioners who have been subjected to the brutality of the communist regime, with many ending up as victims of the forced organ harvesting enterprise.
"The viewers are treated like a jury sitting in a court hearing. The prosecutor's job is not to convict a person, but to present all the relevant facts honestly and accurately, even if the facts may lead to acquittal. That's how we picture our role. We do not position ourselves as an advocate," Cindy Song, producer of the documentary, told The Epoch Times.
The creation of this film, aptly described as "20 years in the making," mirrors the enduring international efforts to combat China's medical genocide over the past decades. In December 2022, Canada passed an anti-forced organ harvesting legislation, previously known as Bill S-223, making it a criminal offence for a Canadian citizen or a permanent resident to travel abroad to receive an organ taken from an individual who did not give informed consent to the removal of their organs.
"I am proud that our Parliament is taking on the issue seriously. By standing together with the real Chinese people, they [the lawmakers] are more pro-China than the Chinese Communist Party is," Song said.
The 75-minute documentary film has received nominations in multiple categories for the 2023 Leo Awards, including Best Feature Length Documentary, Best Direction, Best Screenwriting, Best Picture Editing, Best Sound, and Best Musical.
Isaac Teo contributed to this report.