SoCal Woman Pleads for Help to Rescue Sister and Nephew Detained by CCP
A Southern California woman is pleading for help from local authorities, saying two members of her family have been detained by Chinese authorities due to a spiritual tradition they practice. "Since November, I have lost touch with my sister and nephew, but it turns out they've been kidnapped by the police," Shuzhi Kang, of Rowland Heights, told The Epoch Times. After not hearing from the pair, Shuzhi said another family member told her they were taken by Chinese Community Party (CCP) police on Oct. 31, 2022, to detention centers. Police also seized their apartment and some of their personal property, including their vehicle, computer, and a printer. "I was heartbroken when I heard that they have been kidnapped by the CCP's police. My tear came down right away," Kang said. Kang's sister, Shumei, 60, had been living with her 33-year-old son, Gu Zhang, in Gujiao, a city in Northern China, when the arrests were made. Since then, no one has been allowed to visit the pair, nor provide them with clothes or other personal belongings. Shumei Kang with her son and daughter-in-law on their wedding day. (Courtesy of Shuzhi Kang) According to Kang, her sister is in what's known as the city's 4th detention center, while her nephew is imprisoned in Taiyuan, the provincial capital located 15 miles away from Gujiao city, in what's called a 3rd detention center. Per a notice sent to Zhang's wife, authorities said his arrest was due to his "using cult organizations to break the law." Both mother and son are practitioners of Falun Gong, also known as Falun Dafa, a spiritual practice that combines meditative exercises and moral teachings based on truthfulness, compassion, and tolerance. It was introduced in 1992, and its popularity surged in China with nearly 100 million people estimated to have taken up the practice before the Chinese regime started suppressing it, including imprisoning and reportedly killing practitioners, in 1999. Nearly 5,000 practitioners have lost their lives because of the persecution, and hundreds of thousands more have been arrested, according to minghui.org, a U.S.-based website that records such data. Gu Zhang's child holding a sign that reads "I want dad and grandma to come home soon to celebrate Chinese New Year." (Courtesy of Shuzhi Kang) With the Chinese New Year near, the pair's detentions have left family members even more concerned, Kang said. "Everyone in my family is tormented by pain since the arrest, and our 94-year-old father has been hard hit by the news," she said. "He is yearning for his daughter and grandson to return for the New Year day and night." According to Kang, she has been appealing to local elected officials for help. "I am contacting the local government and other human rights associations to send letters to [Chinese authorities] asking to release my sister and my nephew," she said. SHARE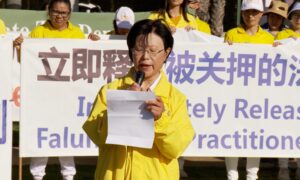 A Southern California woman is pleading for help from local authorities, saying two members of her family have been detained by Chinese authorities due to a spiritual tradition they practice.
"Since November, I have lost touch with my sister and nephew, but it turns out they've been kidnapped by the police," Shuzhi Kang, of Rowland Heights, told The Epoch Times.
After not hearing from the pair, Shuzhi said another family member told her they were taken by Chinese Community Party (CCP) police on Oct. 31, 2022, to detention centers. Police also seized their apartment and some of their personal property, including their vehicle, computer, and a printer.
"I was heartbroken when I heard that they have been kidnapped by the CCP's police. My tear came down right away," Kang said.
Kang's sister, Shumei, 60, had been living with her 33-year-old son, Gu Zhang, in Gujiao, a city in Northern China, when the arrests were made.
Since then, no one has been allowed to visit the pair, nor provide them with clothes or other personal belongings.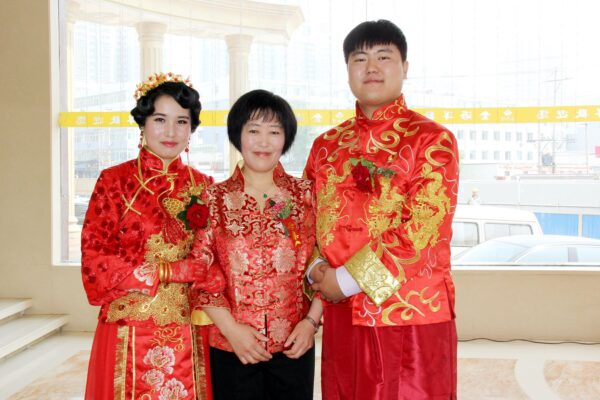 According to Kang, her sister is in what's known as the city's 4th detention center, while her nephew is imprisoned in Taiyuan, the provincial capital located 15 miles away from Gujiao city, in what's called a 3rd detention center.
Per a notice sent to Zhang's wife, authorities said his arrest was due to his "using cult organizations to break the law."
Both mother and son are practitioners of Falun Gong, also known as Falun Dafa, a spiritual practice that combines meditative exercises and moral teachings based on truthfulness, compassion, and tolerance.
It was introduced in 1992, and its popularity surged in China with nearly 100 million people estimated to have taken up the practice before the Chinese regime started suppressing it, including imprisoning and reportedly killing practitioners, in 1999.
Nearly 5,000 practitioners have lost their lives because of the persecution, and hundreds of thousands more have been arrested, according to minghui.org, a U.S.-based website that records such data.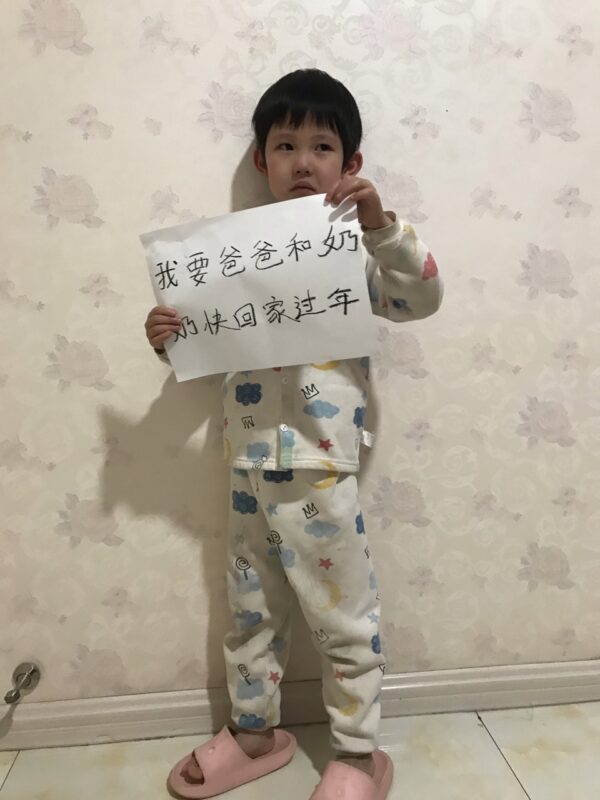 With the Chinese New Year near, the pair's detentions have left family members even more concerned, Kang said.
"Everyone in my family is tormented by pain since the arrest, and our 94-year-old father has been hard hit by the news," she said. "He is yearning for his daughter and grandson to return for the New Year day and night."
According to Kang, she has been appealing to local elected officials for help.
"I am contacting the local government and other human rights associations to send letters to [Chinese authorities] asking to release my sister and my nephew," she said.