Sentencing of US Residents' Family Member Over Faith Reveals 'True Nature of the CCP': Congressman
The sentencing of a family member of two Florida residents because of his faith has revealed the "true nature" of the Chinese Communist Party (CCP), according to Rep. Bill Posey (R-Fla.). "No one should be jailed for exercising their faith. This is the true nature of the CCP—and it's why we must continue working hard to confront their bad actions, counter their influence in our own country and reduce our dependence on them," Posey told The Epoch Times. Zhou Deyong, a geological engineer working for China's second-largest oil field, was handed an eight-year jail term on April 20 along with a 100,000 yuan ($14,506) fine, following two years of detention, during which his wife and son in Florida had little information about his well-being. The harsh treatment of Zhou is part of the Chinese communist regime's bloody persecution campaign in atheist China against the spiritual discipline Falun Gong, which has continued for nearly 24 years. Featuring teachings centered on the values of truthfulness, compassion, and tolerance, along with a set of meditative exercises, the self-refinement practice saw wide popularity during the 1990s, with an estimated 70 million to 100 million practitioners by the end of the decade. The regime perceived Falun Gong's rapid growth as a threat to its hold on power, and in 1999 began a nationwide campaign to repress its adherents. Zhou Deyong in Monument Valley in Navajo County, Ariz., in January 2020. (Courtesy of Zhou You) The news of Zhou's heavy sentence weighs on his son, who hasn't seen him since his father's visit to the United States in early 2021. Zhou was arrested not long after returning to China to care for his elderly parents. "My father is an innocent, kind-hearted man, but these people are going after him like this?" Zhou You told The Epoch Times. He said he feels "pained" to think about his father and the legal authorities who have willingly turned themselves into a tool to aid the regime's abuse. The sentencing ignited outrage among Florida lawmakers who have protested Zhou's detention and called on the State Department to "employ the tools available" to sanction Chinese officials complicit in the "horrific human rights abuses targeting Falun Gong practitioners." Sen. Marco Rubio (R-Fla.), whose office has been in close contact with the Zhou family, said that the persecution and the sentencing were undeserved. "The CCP's unjustified persecution of Falun Gong practitioners has led to the absurd sentencing of Zhou Deyong," he told The Epoch Times, adding, "We will not remain silent as China's genocidal regime continues its war on religious freedom in an effort to destroy faith." Zhou Deyong and his wife, You Ling, in Death Valley National Park in California in January 2021. (Courtesy of Zhou You) Rep. Gus Bilirakis (R-Fla.), co-chairman of the International Religious Freedom Caucus, said that he was "truly heartbroken to learn of the eight-year sentence Zhou Deyong has been given for merely practicing his faith." Bilirakis and Rubio both support the Stop Forced Organ Harvesting Act, legislation that's designed to curb the regime's killing of Falun Gong practitioners and other prisoners of conscience for their organs. A version of the bill was overwhelmingly approved by the House on March 27 as the first nonsymbolic U.S. legislative measure to address the issue. Like Rubio, Bilirakis said he wanted to make sure victims of the regime's suppression, such as Zhou, aren't forgotten. "The international community has an obligation to speak out on behalf of those whose voices, like Zhou's, have been silenced for far too long, for if we stay silent in the face of these transgressions, we do so at the peril of civil society," he told The Epoch Times. "We must continue to apply pressure to force the CCP's hand in granting its people fundamental human rights, including the right to worship." In condemning the regime's ongoing suppression of faith, Rep. Michael Waltz (R-Fla.) suggested that corporate America shares some of the blame for the abuses. "The Chinese Communist Party continues to show its true bigotry—that there is no room for worship if it doesn't involve the communist ideology," he told The Epoch Times. "Despite their horrid record on religious freedom, corporate America will continue to preach social justice in America yet ignore these actions in China because they're so drunk on cashflow."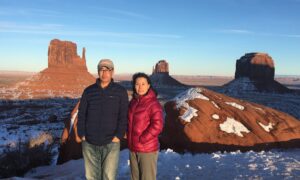 The sentencing of a family member of two Florida residents because of his faith has revealed the "true nature" of the Chinese Communist Party (CCP), according to Rep. Bill Posey (R-Fla.).
"No one should be jailed for exercising their faith. This is the true nature of the CCP—and it's why we must continue working hard to confront their bad actions, counter their influence in our own country and reduce our dependence on them," Posey told The Epoch Times.
Zhou Deyong, a geological engineer working for China's second-largest oil field, was handed an eight-year jail term on April 20 along with a 100,000 yuan ($14,506) fine, following two years of detention, during which his wife and son in Florida had little information about his well-being.
The harsh treatment of Zhou is part of the Chinese communist regime's bloody persecution campaign in atheist China against the spiritual discipline Falun Gong, which has continued for nearly 24 years.
Featuring teachings centered on the values of truthfulness, compassion, and tolerance, along with a set of meditative exercises, the self-refinement practice saw wide popularity during the 1990s, with an estimated 70 million to 100 million practitioners by the end of the decade. The regime perceived Falun Gong's rapid growth as a threat to its hold on power, and in 1999 began a nationwide campaign to repress its adherents.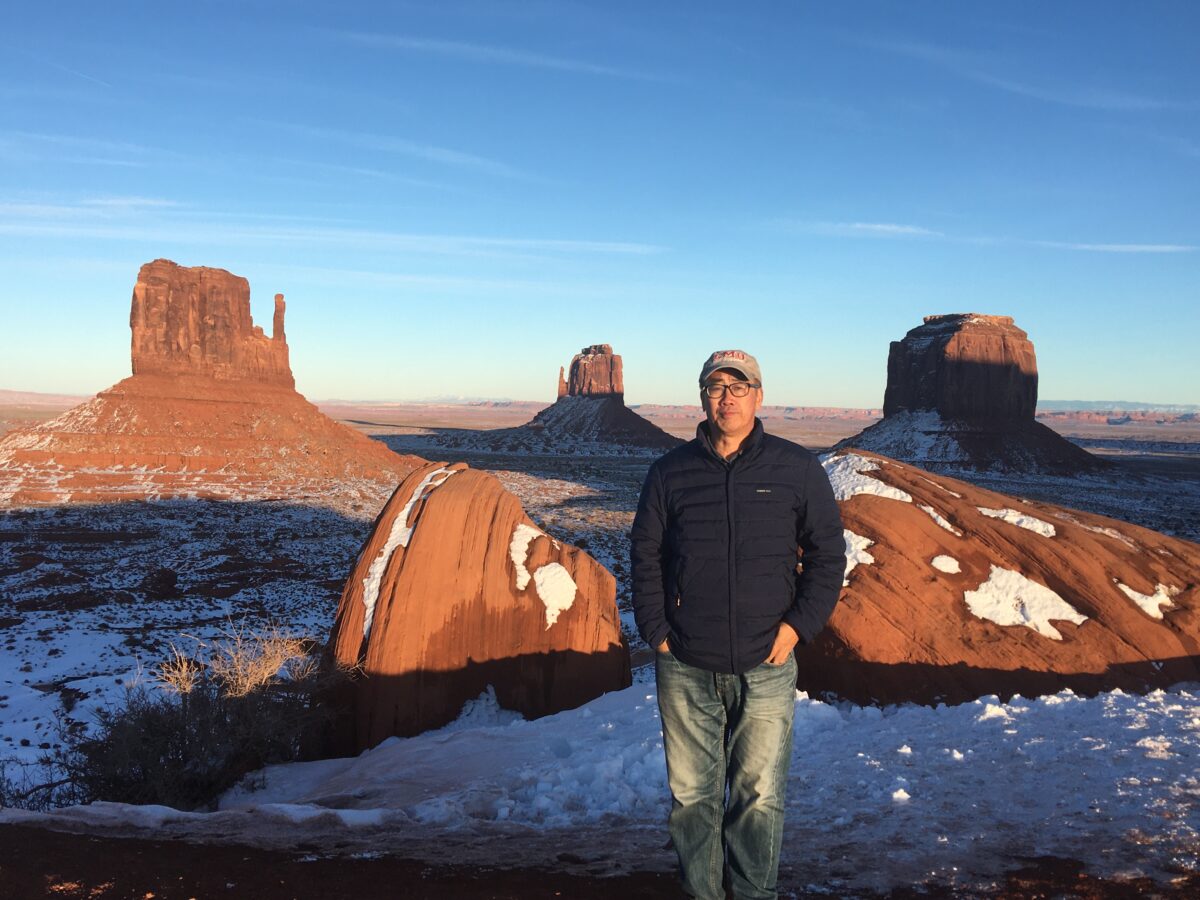 The news of Zhou's heavy sentence weighs on his son, who hasn't seen him since his father's visit to the United States in early 2021. Zhou was arrested not long after returning to China to care for his elderly parents.
"My father is an innocent, kind-hearted man, but these people are going after him like this?" Zhou You told The Epoch Times. He said he feels "pained" to think about his father and the legal authorities who have willingly turned themselves into a tool to aid the regime's abuse.
The sentencing ignited outrage among Florida lawmakers who have protested Zhou's detention and called on the State Department to "employ the tools available" to sanction Chinese officials complicit in the "horrific human rights abuses targeting Falun Gong practitioners."
Sen. Marco Rubio (R-Fla.), whose office has been in close contact with the Zhou family, said that the persecution and the sentencing were undeserved.
"The CCP's unjustified persecution of Falun Gong practitioners has led to the absurd sentencing of Zhou Deyong," he told The Epoch Times, adding, "We will not remain silent as China's genocidal regime continues its war on religious freedom in an effort to destroy faith."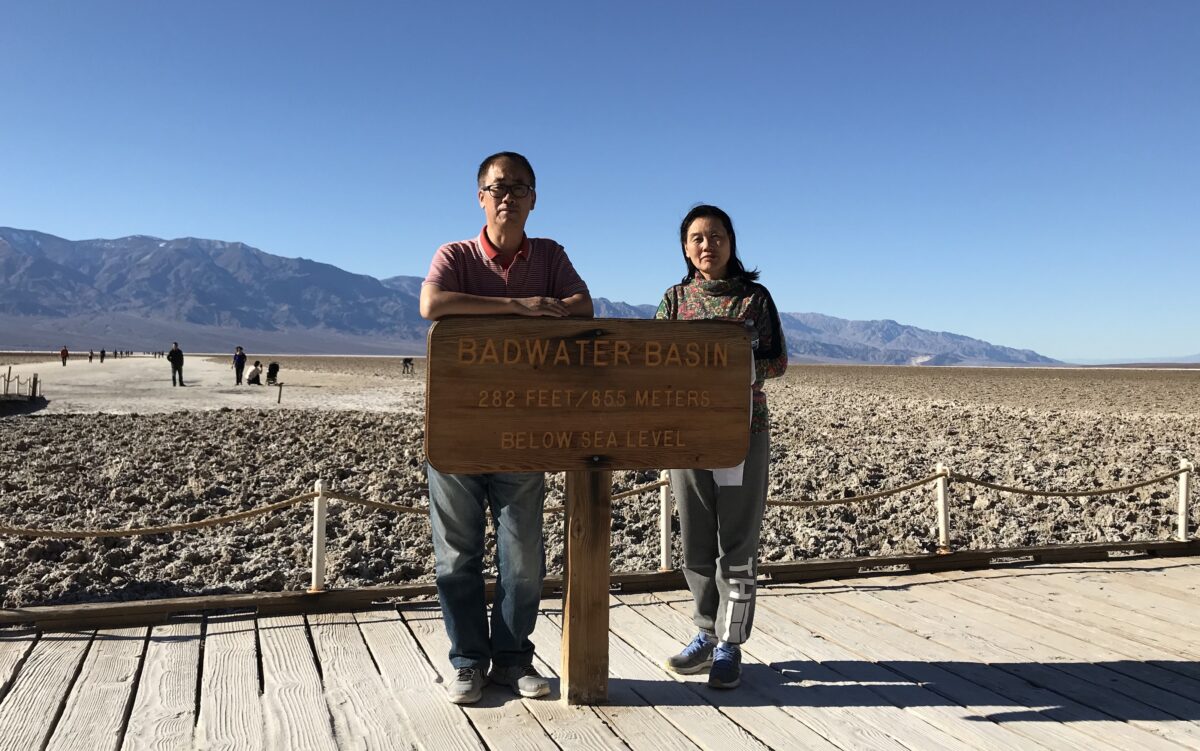 Rep. Gus Bilirakis (R-Fla.), co-chairman of the International Religious Freedom Caucus, said that he was "truly heartbroken to learn of the eight-year sentence Zhou Deyong has been given for merely practicing his faith."
Bilirakis and Rubio both support the Stop Forced Organ Harvesting Act, legislation that's designed to curb the regime's killing of Falun Gong practitioners and other prisoners of conscience for their organs. A version of the bill was overwhelmingly approved by the House on March 27 as the first nonsymbolic U.S. legislative measure to address the issue.
Like Rubio, Bilirakis said he wanted to make sure victims of the regime's suppression, such as Zhou, aren't forgotten.
"The international community has an obligation to speak out on behalf of those whose voices, like Zhou's, have been silenced for far too long, for if we stay silent in the face of these transgressions, we do so at the peril of civil society," he told The Epoch Times. "We must continue to apply pressure to force the CCP's hand in granting its people fundamental human rights, including the right to worship."
In condemning the regime's ongoing suppression of faith, Rep. Michael Waltz (R-Fla.) suggested that corporate America shares some of the blame for the abuses.
"The Chinese Communist Party continues to show its true bigotry—that there is no room for worship if it doesn't involve the communist ideology," he told The Epoch Times. "Despite their horrid record on religious freedom, corporate America will continue to preach social justice in America yet ignore these actions in China because they're so drunk on cashflow."