Sen. Woo Drafted the Citizen Petition Against Foreign Agent Registry Presented in House in April
A citizen petition against a foreign agent registry that was sponsored by Liberal MP Chandra Arya in the House of Commons in April was drafted by Sen. Yuen Pau Woo, The Epoch Times has confirmed. "At the request of organizers across the country, I helped to draft the petition," Woo told The Epoch Times in an email. The petition, initiated by Coquitlam, B.C., resident Li Wang, says "a foreign influence registry poses a serious harassment and stigmatization risk for racialized communities." It adds: "A registry is a misleading way to identify sources of foreign influence." Opposition parties and diaspora groups have been calling for Canada to enact a foreign agent registration act to combat the issue of the Chinese Communist Party's influence activities in Canada. The United States and Australia have already enacted laws for this purpose. While Canada has yet to create such legislation, the Liberal government said late last year that it will begin consultations on establishing a registry. Wang, who is listed as the initiator of the petition, has published several articles in Chinese-language media against the proposed legislation. In one of her articles, dated April 27, she wrote that the petition "received guidance" from Woo. She also noted that Woo, along with MP Arya and Conservative Sen. Victor Oh, have accepted interviews and recorded promotion videos for the petition. Conservative Sen. Victor Oh in a file photo. (Becky Zhou/The Epoch Times) Woo further told The Epoch Times that he "provided input to the drafting process," while working with "a group of concerned citizens." "Petitions have to be sponsored by an MP before they can be posted, hence parliamentarians are very much part of the process," he said. "Also, in my capacity as a senator, I am responding to a BC resident seeking my advice." The Epoch Times reached out to Wang, Arya, and Oh for comment, but didn't hear back by publication time. Foreign Agent Registry Parliamentary efforts to create a foreign agent registry have been going on for over two years in Canada. In the current session of Parliament, Conservative Sen. Leo Housakos presented Senate Bill S-237 seeking to create a registry, but so far the bill has not received government support. Before that, in 2021, then-Conservative MP Kenny Chiu introduced a private member's bill, C-282, seeking to establish a foreign agent registry act, but the bill wasn't passed before an election was called in August that year. Conservative Sen. Leo Housakos in a file photo. (The Canadian Press/Adrian Wyld) Chiu lost his seat in the B.C. riding of Steveston–Richmond East in the 2021 federal election. He has said he was the target of a widespread misinformation campaign in Chinese media claiming that Bill C-282 was anti-Chinese. Housakos and Chiu have emphasized that the proposed legislation is targeted at authoritarian regimes, and is meant to protect members of the diaspora in Canada from such regimes' harassment and persecution. Woo has been opposed to attempts to establish a foreign agent registry, speaking out against it in the Senate and in the media. "100 years ago, as part of the #ChineseExclusionAct, Canada forced all Chinese people in the country to register or face deportation. How can we prevent this registry from becoming a modern form of Chinese exclusion? S-237 & the former C-282 are not the answer. Time to speak out," he said on Twitter on March 10. Woo, who was appointed to the Senate by Prime Minister Justin Trudeau in 2016 and is a member of the Independent Senator's Group, has been a strong advocate for closer ties between Canada and China. In his first speech in the Senate, he spoke against a motion critical of China's aggressive behaviour in the South China Sea. He has also spoken out against Canada criticizing China's human rights record, citing the issue of residential schools for indigenous people in Canada as being a violation of human rights. Former Conservative MP Kenny Chiu in a file photo. (The Epoch Times) Sen. Oh, who has also been critical of the proposed legislation calling for a foreign agent registry, has followed a similar argument as Woo on the issue. In an interview with a Chinese-language media published on May 1, Oh urged Chinese Canadians to support the petition initiated by Wang, saying in Chinese that a foreign agent registry would "stigmatize" ethnic Chinese and cause discrimination. He also said the law would prevent parliamentarians from engaging organizations such as Chinese hometown associations. On March 29, 2022, Oh said in the Senate that he had told Chiu that claims that "Chinese agent influence" sabotaged Chiu's re-election campaign are not true, and told Housakos Chiu is "lying to you" on the issue. Oh later issued an apology to Chiu and Housakos for his remarks. Oh has voiced support for some Chinese associations in Canada that have a history of taking positions aligned with Beijing. In 2020, he signed a letter issued by an O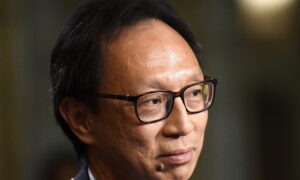 A citizen petition against a foreign agent registry that was sponsored by Liberal MP Chandra Arya in the House of Commons in April was drafted by Sen. Yuen Pau Woo, The Epoch Times has confirmed.
"At the request of organizers across the country, I helped to draft the petition," Woo told The Epoch Times in an email.
The petition, initiated by Coquitlam, B.C., resident Li Wang, says "a foreign influence registry poses a serious harassment and stigmatization risk for racialized communities."
It adds: "A registry is a misleading way to identify sources of foreign influence."
Opposition parties and diaspora groups have been calling for Canada to enact a foreign agent registration act to combat the issue of the Chinese Communist Party's influence activities in Canada. The United States and Australia have already enacted laws for this purpose.
While Canada has yet to create such legislation, the Liberal government said late last year that it will begin consultations on establishing a registry.
Wang, who is listed as the initiator of the petition, has published several articles in Chinese-language media against the proposed legislation. In one of her articles, dated April 27, she wrote that the petition "received guidance" from Woo. She also noted that Woo, along with MP Arya and Conservative Sen. Victor Oh, have accepted interviews and recorded promotion videos for the petition.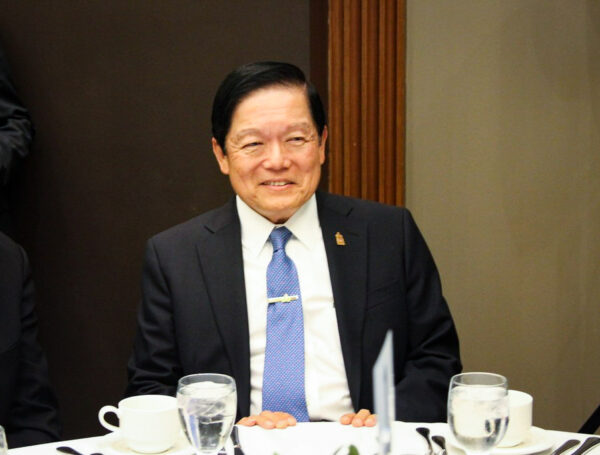 Woo further told The Epoch Times that he "provided input to the drafting process," while working with "a group of concerned citizens."
"Petitions have to be sponsored by an MP before they can be posted, hence parliamentarians are very much part of the process," he said. "Also, in my capacity as a senator, I am responding to a BC resident seeking my advice."
The Epoch Times reached out to Wang, Arya, and Oh for comment, but didn't hear back by publication time.
Foreign Agent Registry
Parliamentary efforts to create a foreign agent registry have been going on for over two years in Canada.
In the current session of Parliament, Conservative Sen. Leo Housakos presented Senate Bill S-237 seeking to create a registry, but so far the bill has not received government support. Before that, in 2021, then-Conservative MP Kenny Chiu introduced a private member's bill, C-282, seeking to establish a foreign agent registry act, but the bill wasn't passed before an election was called in August that year.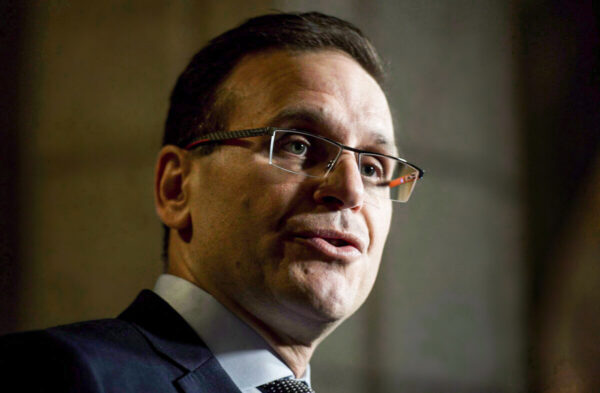 Chiu lost his seat in the B.C. riding of Steveston–Richmond East in the 2021 federal election. He has said he was the target of a widespread misinformation campaign in Chinese media claiming that Bill C-282 was anti-Chinese.
Housakos and Chiu have emphasized that the proposed legislation is targeted at authoritarian regimes, and is meant to protect members of the diaspora in Canada from such regimes' harassment and persecution.
Woo has been opposed to attempts to establish a foreign agent registry, speaking out against it in the Senate and in the media.
"100 years ago, as part of the #ChineseExclusionAct, Canada forced all Chinese people in the country to register or face deportation. How can we prevent this registry from becoming a modern form of Chinese exclusion? S-237 & the former C-282 are not the answer. Time to speak out," he said on Twitter on March 10.
Woo, who was appointed to the Senate by Prime Minister Justin Trudeau in 2016 and is a member of the Independent Senator's Group, has been a strong advocate for closer ties between Canada and China. In his first speech in the Senate, he spoke against a motion critical of China's aggressive behaviour in the South China Sea. He has also spoken out against Canada criticizing China's human rights record, citing the issue of residential schools for indigenous people in Canada as being a violation of human rights.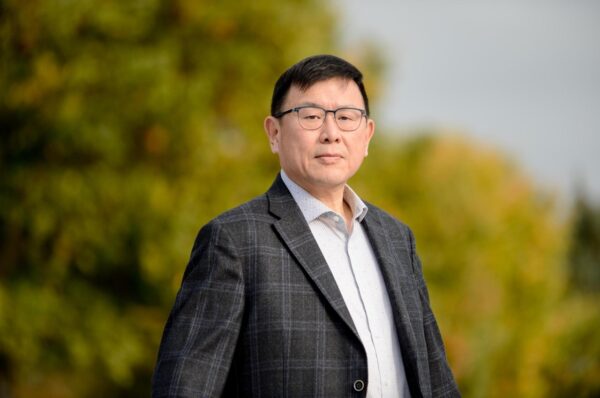 Sen. Oh, who has also been critical of the proposed legislation calling for a foreign agent registry, has followed a similar argument as Woo on the issue.
In an interview with a Chinese-language media published on May 1, Oh urged Chinese Canadians to support the petition initiated by Wang, saying in Chinese that a foreign agent registry would "stigmatize" ethnic Chinese and cause discrimination. He also said the law would prevent parliamentarians from engaging organizations such as Chinese hometown associations.
On March 29, 2022, Oh said in the Senate that he had told Chiu that claims that "Chinese agent influence" sabotaged Chiu's re-election campaign are not true, and told Housakos Chiu is "lying to you" on the issue. Oh later issued an apology to Chiu and Housakos for his remarks.
Oh has voiced support for some Chinese associations in Canada that have a history of taking positions aligned with Beijing. In 2020, he signed a letter issued by an Ontario-based association to a Chinese Communist Party official saying that the association had been promoting China's image in fighting COVID-19 and pledged to continue support of the "great motherland."
Oh signed as an honorary president of the Richmond Hill-based Chinese business association, the Jiangsu Commerce Council of Canada, and as a Canadian senator and member of the parliamentary forum Canada-China Legislative Association.
Isaac Teo and Justina Wheale contributed to this report