Sanction China for Taking Hostages
CommentaryChina's communist regime has wrongfully detained as many as 200 Americans, according to a nonprofit humanitarian organization cited by Reuters on Jan. 18. As the country ends its COVID-19 lockdowns and again tries to attract tourists and businesses, they should realize it is an exceedingly unsafe country. U.S. travelers to Russia, Iran, North Korea, Syria, and Venezuela also take undue risks of arbitrary detention. Beijing and its allies sometimes detain Americans on spurious charges, allowing them little contact with the outside world. Detainees have been denied access to their families, health care, and U.S. consular officials. They can be held in solitary confinement, tortured, and deprived of food and clothing unless families arrange for delivery. The families of the detained are understandably distraught. They pressure U.S. officials to prioritize their loved ones, but officials have limited bandwidth to negotiate. They have other priorities. With Russia, U.S. diplomats prioritize ending the war in Ukraine that has so far caused 200,000 casualties. The United States also prioritizes damping down inflation, which has arguably caused trillions of dollars in U.S. stock market losses. Keeping Russian oil flowing at below the $60 price cap is one anti-inflationary measure pursued by U.S. officials. With China, the priorities are similarly peace and prosperity very broadly. The country does over $650 billion in annual trade with the United States, and U.S. institutional investors had over $2.3 trillion invested in China at last count. Many of those dollars profit major corporations with much more clout in Washington than the clout of family members of the arbitrarily detained. Unfortunately, for the detained, the risk of war between nuclear-armed superpowers, including over Taiwan and Ukraine, and trillions in global trade, usually take precedence over individual cases. This screen grab made from a video released on Sept. 25, 2021, by Chinese state broadcaster CCTV shows Huawei executive Meng Wanzhou receiving flowers after she arrived following her release, in Shenzhen, Guangdong Province, China. (AFP via Getty Images) The prisoner swap of Huawei's chief financial officer—who all but admitted committing fraud to cover up Huawei's trade with Iran—for Canada's "Two Michaels" was a victory for the detained and their families. The same goes for the work of a Russian illicit arms dealer for basketball star Brittney Griner. But these exchanges were failures for international norms. Suspected criminals got away because their terrorist governments took hostages. The United States has a policy of not negotiating with terrorists. The more rogue states violate international norms, the more they resemble terrorist organizations. Giving into their hostage-taking is arguably giving into proto-terrorism. If every time the United States captures a foreign fraud or arms dealer, the perpetrating country can arbitrarily detain an American, knowing it will pressure Washington to free the suspect, deterrence is undermined. Less than six weeks following the Griner prisoner exchange, for example, Russia on Jan. 19 arrested another American on dubious charges. Rather than an unending cycle of submitting to demands from Moscow and Beijing, Washington should increase deterrence in anticipation of prisoner exchanges. If the U.S. reaction to the hostage-taking of American innocents is the detention of their non-innocents, then subsequent prisoner exchanges are arguably not giving in. We can arrest more criminals from the rogue nations that wrongfully detain Americans, so we have something to bargain with that we would not otherwise have. We can let rogue nations know we do this, which will deter hostage-taking in the first place. Other countermeasures that do not give in include confiscation of rogue state assets for compensation of the detained and imposition of tougher travel restrictions on these countries. The Biden administration has increased warnings to travelers about the risks of traveling to rogue states, but warnings are insufficient. Guileless travelers keep visiting countries they should not, risking not only themselves but U.S. national security. When detained, the U.S. government must expend resources, including through possible policy concessions, to get their return. Since 1961, the United States has imposed a travel ban on Cuba. We can and must gradually increase such bans on other rogue states. This would simultaneously provide more leverage to get detainees released, and encourage economic decoupling from countries that do not follow norms. Tourists, businesses, and their dollars would be channeled to friendlier nations that support democracy, ultimately strengthening U.S. alliance systems. To avoid rewarding hostage-taking, we can create new sanctions on China and its allies that explicitly link to the issue of arbitrary detentions. Those sanctions can be bargained with for detained A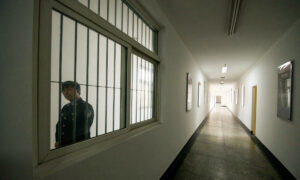 Commentary
China's communist regime has wrongfully detained as many as 200 Americans, according to a nonprofit humanitarian organization cited by Reuters on Jan. 18. As the country ends its COVID-19 lockdowns and again tries to attract tourists and businesses, they should realize it is an exceedingly unsafe country.
U.S. travelers to Russia, Iran, North Korea, Syria, and Venezuela also take undue risks of arbitrary detention.
Beijing and its allies sometimes detain Americans on spurious charges, allowing them little contact with the outside world. Detainees have been denied access to their families, health care, and U.S. consular officials. They can be held in solitary confinement, tortured, and deprived of food and clothing unless families arrange for delivery.
The families of the detained are understandably distraught. They pressure U.S. officials to prioritize their loved ones, but officials have limited bandwidth to negotiate. They have other priorities.
With Russia, U.S. diplomats prioritize ending the war in Ukraine that has so far caused 200,000 casualties. The United States also prioritizes damping down inflation, which has arguably caused trillions of dollars in U.S. stock market losses. Keeping Russian oil flowing at below the $60 price cap is one anti-inflationary measure pursued by U.S. officials.
With China, the priorities are similarly peace and prosperity very broadly. The country does over $650 billion in annual trade with the United States, and U.S. institutional investors had over $2.3 trillion invested in China at last count. Many of those dollars profit major corporations with much more clout in Washington than the clout of family members of the arbitrarily detained.
Unfortunately, for the detained, the risk of war between nuclear-armed superpowers, including over Taiwan and Ukraine, and trillions in global trade, usually take precedence over individual cases.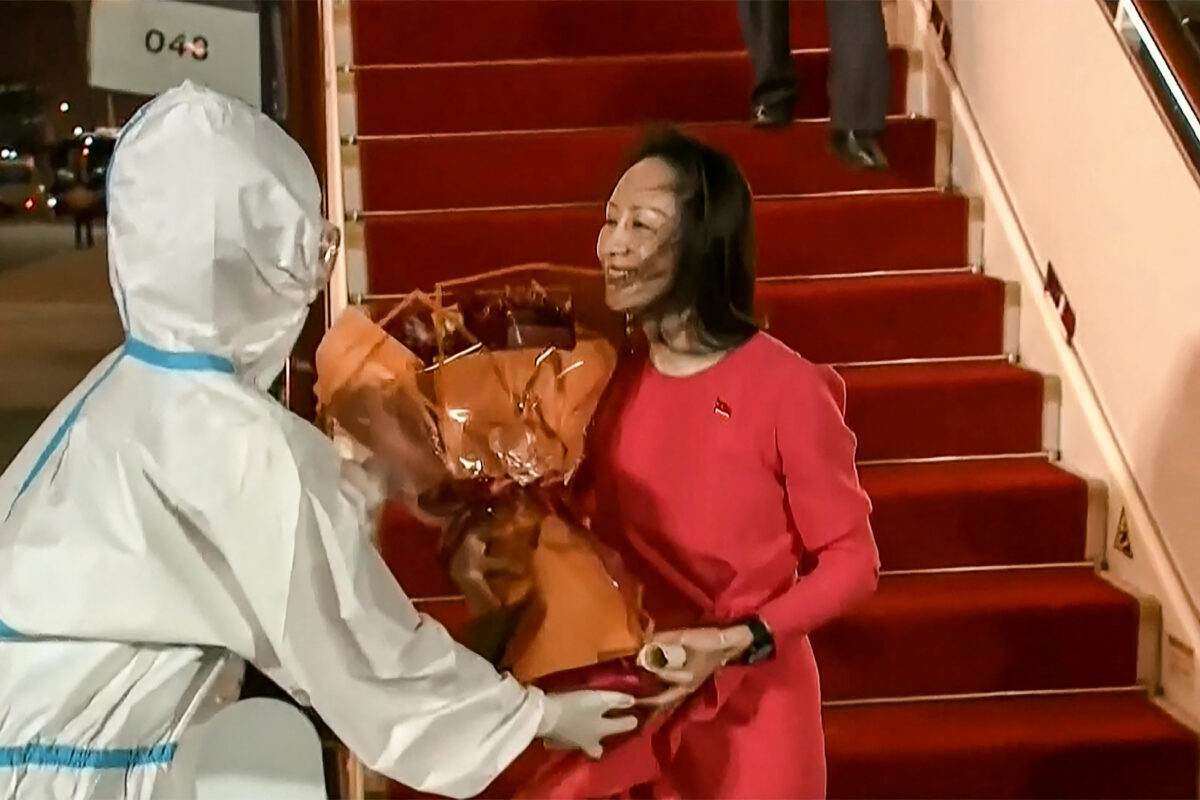 The prisoner swap of Huawei's chief financial officer—who all but admitted committing fraud to cover up Huawei's trade with Iran—for Canada's "Two Michaels" was a victory for the detained and their families. The same goes for the work of a Russian illicit arms dealer for basketball star Brittney Griner.
But these exchanges were failures for international norms. Suspected criminals got away because their terrorist governments took hostages.
The United States has a policy of not negotiating with terrorists. The more rogue states violate international norms, the more they resemble terrorist organizations. Giving into their hostage-taking is arguably giving into proto-terrorism.
If every time the United States captures a foreign fraud or arms dealer, the perpetrating country can arbitrarily detain an American, knowing it will pressure Washington to free the suspect, deterrence is undermined.
Less than six weeks following the Griner prisoner exchange, for example, Russia on Jan. 19 arrested another American on dubious charges.
Rather than an unending cycle of submitting to demands from Moscow and Beijing, Washington should increase deterrence in anticipation of prisoner exchanges. If the U.S. reaction to the hostage-taking of American innocents is the detention of their non-innocents, then subsequent prisoner exchanges are arguably not giving in.
We can arrest more criminals from the rogue nations that wrongfully detain Americans, so we have something to bargain with that we would not otherwise have. We can let rogue nations know we do this, which will deter hostage-taking in the first place.
Other countermeasures that do not give in include confiscation of rogue state assets for compensation of the detained and imposition of tougher travel restrictions on these countries. The Biden administration has increased warnings to travelers about the risks of traveling to rogue states, but warnings are insufficient.
Guileless travelers keep visiting countries they should not, risking not only themselves but U.S. national security. When detained, the U.S. government must expend resources, including through possible policy concessions, to get their return.
Since 1961, the United States has imposed a travel ban on Cuba. We can and must gradually increase such bans on other rogue states. This would simultaneously provide more leverage to get detainees released, and encourage economic decoupling from countries that do not follow norms.
Tourists, businesses, and their dollars would be channeled to friendlier nations that support democracy, ultimately strengthening U.S. alliance systems.
To avoid rewarding hostage-taking, we can create new sanctions on China and its allies that explicitly link to the issue of arbitrary detentions. Those sanctions can be bargained with for detained Americans without offering concessions on existing issues. That way, we prioritize freeing detainees without giving in to terrorism.
Views expressed in this article are the opinions of the author and do not necessarily reflect the views of The Epoch Times.