Russian MoD praises 'selfless' Wagner fighters
The Wagner Group has led the assault on the urban quarters of the Donbass town of Soledar, the Russian Defense Ministry has said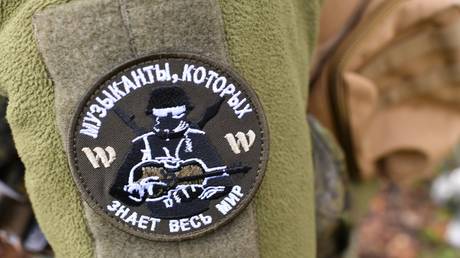 Russian MoD praises 'selfless' Wagner fighters
The "volunteers" have led "the assault on the urban quarters" of a strategic Donbass town, the Defense Ministry has said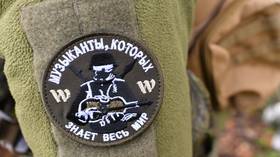 Fighters from the private military company Wagner Group have played a major role in liberating the strategic Donbass town of Soledar, the Russian Defense Ministry declared in a Telegram post on Friday. The statement follows an announcement by the ministry that the town was now under the full control of the Russian forces.
"As for the … assault on the urban quarters of Soledar, occupied by the Ukrainian Armed Forces, this combat mission was fulfilled through the courageous and selfless actions of the volunteers from the Wagner Group strike teams," the ministry said.
The private military company was the first to claim control over the city earlier this week. The news was confirmed by the defense ministry on Friday.
Responding to questions from reporters about who made up the troops that took part in liberating Soledar, the defense ministry said it was a "mixed group of forces," including aviation and artillery units.
The city had a pre-conflict population of around 10,500. It is part of Russia's Donetsk People's Republic (DPR), but had been held by Ukrainian troops since 2014, when the DPR seceded from the country following a coup in Kiev. The DPR became part of Russia after holding a referendum in September. READ MORE: Strategic Donbass town of Soledar fully liberated – MOD
The capture of the town by Russian forces came as both sides are involved in heavy fighting over the nearby city of Artyomovsk, which has been going on for months. An important supply hub for the Ukrainian forces, the city could open up a channel for the Russian troops to other Ukrainian-held cities like Slavyansk and Seversk.