Remote Work Spurs Digital Nomad Gold Rush
News AnalysisLockdowns and closures related to COVID-19 have unmoored millions of American employees from the office, perhaps permanently, swelling the ranks of so-called "digital nomads" who work and travel simultaneously. The growth of this nebulous population has, in turn, fueled a niche industry catering to the needs and desires of highly mobile employees. The number of digital nomads in the United States more than doubled between 2019 and 2021, reaching an estimated 15.5 million, according to a study conducted in mid-2021 by back-office services provider MBO Partners. More than 10 million digital nomads were traditional job holders, while 5.3 million were independent workers such as freelancers and contractors. Those numbers are based on a survey of several thousand Americans. In reality, counting digital nomads is impossible since they have no fixed abode, they are not a profession, and there is no industry association or census category for laptop-wielding itinerants. And digital nomads should be distinguished from remote workers in general because of the added element of travel. Despite this ambiguity, businesses, as well as governments, seem to believe that this category of people is growing. Increasingly, they are pushing services and programs geared toward location-independent workers who are either on the road or essentially rootless, from flexible accommodation to digital nomad visas. For example, digital nomadism creates a major opportunity for extended stay hotels, which offer long-term bookings ranging from a week to three months, usually at discounted rates. Extended stay hotels had an average occupancy rate of 73 percent in 2021, compared with 56 percent for hotels in general, according to hospitality data company STR. They also generate far higher profit margins than the industry as a whole. It's unclear how many of their rooms are filled by digital nomads, but extended stay hotel operators are trying to cash in on remote workers. Extended Stay America, which has over 650 hotels across the country, explicitly markets its lengthy bookings to digital nomads with the tagline: "Live everywhere. Work anywhere." Choice Hotels International rebranded its Suburban Extended Stay Hotel to Suburban Studios earlier this year, with a new logo and room design aimed at location-independent workers. The entrance to an Extended Stay America hotel in Tigard, Oregon, on Sept. 30, 2019. (Tada Images/Shutterstock) Big investors are taking note of this thriving slice of the hospitality industry. Real estate giants Blackstone and Starwood Capital Group teamed up last year to buy Extended Stay America's hotel portfolio for $6 billion. They followed up that deal this year by purchasing a slew of WoodSpring Suites extended stay hotels for $1.5 billion. In another notable move, hospitality behemoth Wyndham Hotels & Resorts announced in March that it would open 50 properties under its new economy extended-stay hotel brand, which the company has been developing since summer 2021. The prototype hotel features 124 studio suites averaging 300 square feet, complete with kitchenettes. Pampering the Laptop Class More options are available for the affluent, globetrotting digital nomad. Upscale hotels in places like Mexico and Sri Lanka have introduced "workation" packages for long-stay guests that include free nights, rate reductions, massages, and on-call IT support. Companies like Miami-based Oasis Collections offer a different solution for digital nomads that plan to be on the road for a while. The Oasis Passport program charges a flat monthly rate and allows customers to move freely between cities and residences around the world, choosing from among more than 500 private rentals everywhere from Austin to Rome to Sao Paulo. Rates, which customers can lock in for 12 months, tend to be much higher than apartment rentals in each location. The idea is that you pay a premium for chic, fully furnished homes with flexible moves, free high-speed internet and housekeeping, and other hotel-like perks. It would not be a stretch to call this a luxury product for well-paid members of the laptop class. Like Oasis Collections, Birmingham, Alabama-based startup Landing offers a network of fully furnished apartments with elastic leases, but its 20,000 units are all located in the United States. The company requires a six-month commitment from "members" to enjoy flexible stays within the Landing network. Founded in 2019, Landing has raised $237 million in venture capital funding. Zoom Towns and Zoom Countries The growth of a roving professional class has also stimulated efforts to lure remote workers to cities and towns in the American interior, where it is thought these relatively well-paid transplants will spend money and help revitalize local economies. MakeMyMove currently lists 75 cities that offer various incentives to remote workers who choose to relocate there. These programs typically include offers of cash grant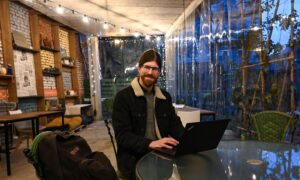 News Analysis
Lockdowns and closures related to COVID-19 have unmoored millions of American employees from the office, perhaps permanently, swelling the ranks of so-called "digital nomads" who work and travel simultaneously. The growth of this nebulous population has, in turn, fueled a niche industry catering to the needs and desires of highly mobile employees.
The number of digital nomads in the United States more than doubled between 2019 and 2021, reaching an estimated 15.5 million, according to a study conducted in mid-2021 by back-office services provider MBO Partners. More than 10 million digital nomads were traditional job holders, while 5.3 million were independent workers such as freelancers and contractors.
Those numbers are based on a survey of several thousand Americans. In reality, counting digital nomads is impossible since they have no fixed abode, they are not a profession, and there is no industry association or census category for laptop-wielding itinerants. And digital nomads should be distinguished from remote workers in general because of the added element of travel.
Despite this ambiguity, businesses, as well as governments, seem to believe that this category of people is growing. Increasingly, they are pushing services and programs geared toward location-independent workers who are either on the road or essentially rootless, from flexible accommodation to digital nomad visas.
For example, digital nomadism creates a major opportunity for extended stay hotels, which offer long-term bookings ranging from a week to three months, usually at discounted rates. Extended stay hotels had an average occupancy rate of 73 percent in 2021, compared with 56 percent for hotels in general, according to hospitality data company STR. They also generate far higher profit margins than the industry as a whole.
It's unclear how many of their rooms are filled by digital nomads, but extended stay hotel operators are trying to cash in on remote workers. Extended Stay America, which has over 650 hotels across the country, explicitly markets its lengthy bookings to digital nomads with the tagline: "Live everywhere. Work anywhere." Choice Hotels International rebranded its Suburban Extended Stay Hotel to Suburban Studios earlier this year, with a new logo and room design aimed at location-independent workers.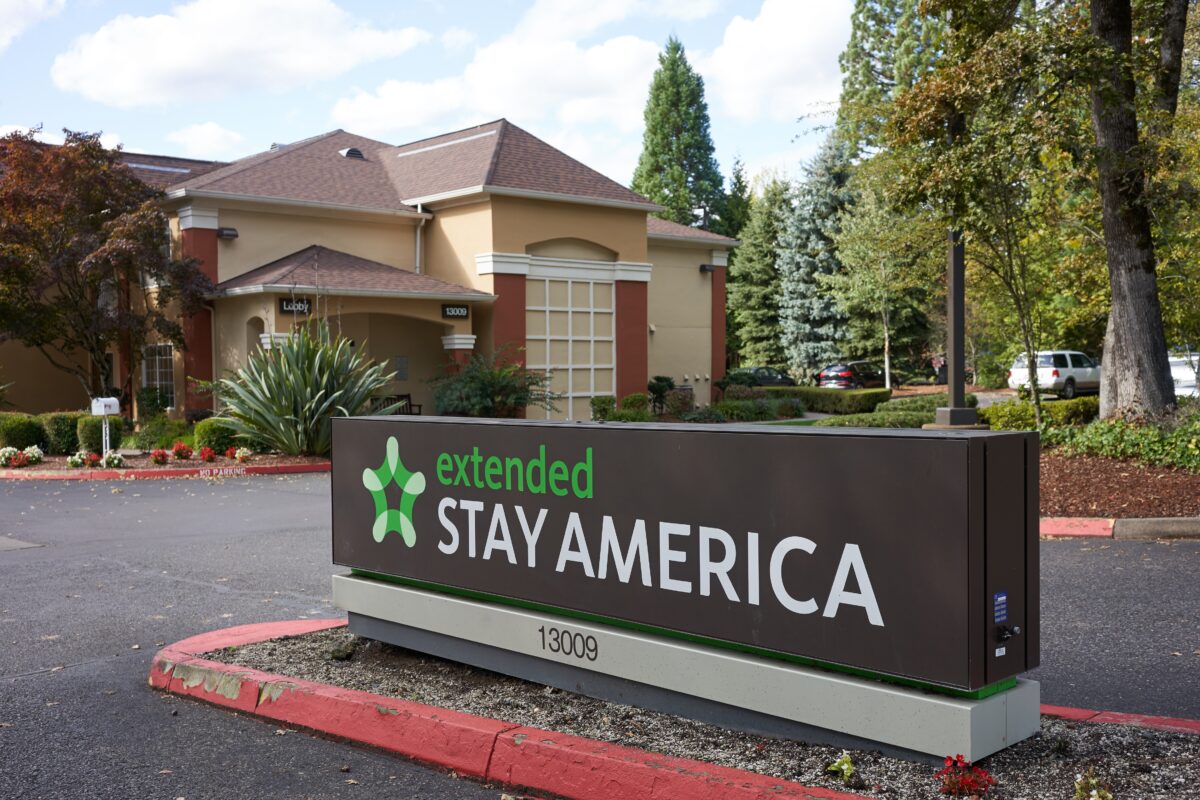 Big investors are taking note of this thriving slice of the hospitality industry. Real estate giants Blackstone and Starwood Capital Group teamed up last year to buy Extended Stay America's hotel portfolio for $6 billion. They followed up that deal this year by purchasing a slew of WoodSpring Suites extended stay hotels for $1.5 billion.
In another notable move, hospitality behemoth Wyndham Hotels & Resorts announced in March that it would open 50 properties under its new economy extended-stay hotel brand, which the company has been developing since summer 2021. The prototype hotel features 124 studio suites averaging 300 square feet, complete with kitchenettes.
Pampering the Laptop Class
More options are available for the affluent, globetrotting digital nomad. Upscale hotels in places like Mexico and Sri Lanka have introduced "workation" packages for long-stay guests that include free nights, rate reductions, massages, and on-call IT support.
Companies like Miami-based Oasis Collections offer a different solution for digital nomads that plan to be on the road for a while. The Oasis Passport program charges a flat monthly rate and allows customers to move freely between cities and residences around the world, choosing from among more than 500 private rentals everywhere from Austin to Rome to Sao Paulo.
Rates, which customers can lock in for 12 months, tend to be much higher than apartment rentals in each location. The idea is that you pay a premium for chic, fully furnished homes with flexible moves, free high-speed internet and housekeeping, and other hotel-like perks. It would not be a stretch to call this a luxury product for well-paid members of the laptop class.
Like Oasis Collections, Birmingham, Alabama-based startup Landing offers a network of fully furnished apartments with elastic leases, but its 20,000 units are all located in the United States. The company requires a six-month commitment from "members" to enjoy flexible stays within the Landing network. Founded in 2019, Landing has raised $237 million in venture capital funding.
Zoom Towns and Zoom Countries
The growth of a roving professional class has also stimulated efforts to lure remote workers to cities and towns in the American interior, where it is thought these relatively well-paid transplants will spend money and help revitalize local economies.
MakeMyMove currently lists 75 cities that offer various incentives to remote workers who choose to relocate there. These programs typically include offers of cash grants, moving assistance, and exclusive benefits and perks such as free coworking space. In scenic parts of the country, there is also a focus on outdoor recreation.
Tulsa Remote, a pioneering program that launched in 2018, has brought at least 1,200 people to Tulsa, Oklahoma, as participants, along with 600 people accompanying them, Bloomberg reported last year. Other notable programs include Ascend West Virginia, Startup Tucson, and Life Works Here in Northwest Arkansas.
Meanwhile, remote workers have flooded into resort communities in the American West, straining local infrastructure and services, while an influx of professionals untethered from the office has helped drive soaring home prices in cities like Boise, Idaho, and Bozeman, Montana. (On the flip side, remote work is crushing America's downtowns as big cities struggle with high office vacancy rates.)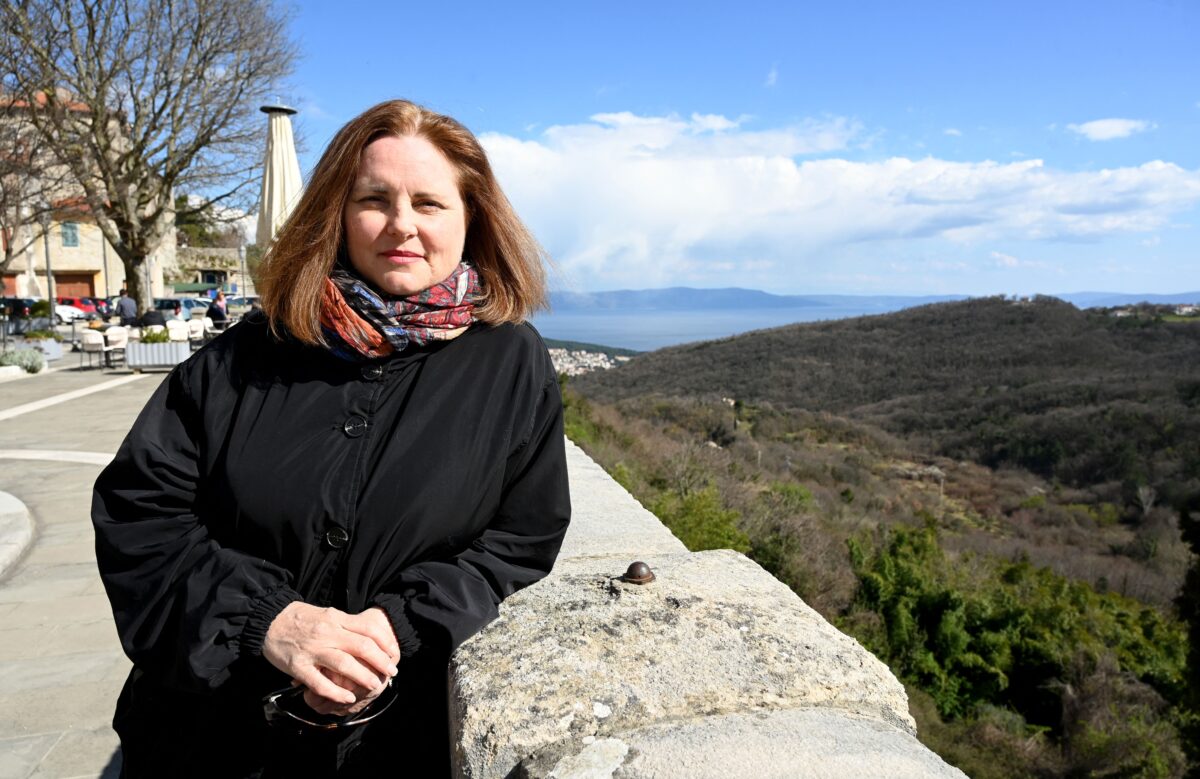 The problematic experience of many American "Zoom towns" hasn't deterred scores of countries from attempting to capitalize on the digital nomad trend. In recent years, more than 40 countries have launched some type of visa specifically geared toward working globetrotters.
For example, in 2020, the Caribbean dual-island nation of Antigua and Barbuda rolled out the Nomad Digital Residency program, a two-year visa that, according to the program website, allows you to "escape the usual hustle and bustle of city life by relocating your office or profession to our warm, welcoming, tropical paradise!"
The digital nomad angle may be little more than a marketing ploy, as almost all of these visas are focused on routes to residency rather than short-term stays. "Wherever you're living at the moment as a resident or a citizen, these countries are inviting you as a digital nomad to come and base where they are for 12 months, some of them 24 months, and essentially begin this route that's temporary residency and then permanent residency," noted tech executive Lauren Razavi in a discussion hosted by NomadX.
"These countries are on the lookout for new residents and new citizens," added Razavi, an author and director of special projects at Norwegian startup SafetyWing. By contrast, digital nomads are looking to move around the world and spend much less than 12 months in a destination.
Views expressed in this article are the opinions of the author and do not necessarily reflect the views of The Epoch Times.