Pure Sleep – 11 Tips for Better Sleep
When we say pure sleep, we mean deep, peaceful, quality sleep without the use of drugs. Lack of quality deep sleep is linked to a host of problems including depression, obesity, poor nutrient absorption and assimilation, and overall poor health. If your quality of sleep improves, you will wake up more easily feeling more refreshed, have more stamina and energy during the day, and quite likely need less sleep at night. We need deep, quality, pure sleep. On the next page we give you ten tips for getting a better night's sleep.1. Don't Go to Sleep on a Full Stomach Your body needs energy to digest food. Going to sleep on a full stomach is bad for your digestion and can lower your quality of sleep. And you shouldn't be eating enough to have a "full" stomach anyway. 2. Cut out Alcohol and Cut out Caffeine and Other Artificial Stimulants While alcohol may decrease the time it takes you to fall asleep, it actually increases the number of times you awaken in the latter half of the night. If your sleep isn't restful, alcohol (beer, wine, or hard liquor) may be the cause. Artificial stimulants can affect your adrenal glands, which can affect your energy levels during the day and your sleep at night. 3. Exercise Exercise during the day can help you sleep more soundly at night. 4. Eat a Healthy Diet There are many ways an unhealthy diet can affect your quality of sleep. Eating healthy can give you more energy and a better night's sleep. 5. Get More Sunlight Whether you sleep at night like most people or sleep during the day, you need sunlight. Your body needs sunlight to produce vitamin D (which is actually a hormone). Getting some sun on your bare skin can increase your energy and elevate your mood. Most people do not get enough sunlight. Lack of sunlight contributes to irritability, depression, low energy levels, and a desire for more sleep. 6. Make Sure You Are Sleeping in the Dark If you work at night and sleep during the day you need to take the steps to block light out of your room. Make your room as dark as possible. Invest in blackout shades or blackout curtains. 7. Make Your Bed Comfortable High quality sheets with a high thread count feel good on your skin and make sleeping easier. Or maybe you prefer the touch of flannel. Comfort is important. Comfort decreases needless tossing and turning. You also need comfortable, quality pillows that cradle your head rather than raise it. Your spine should lie straight. A poor mattress will make it more difficult to get a good night's sleep. Make sure your mattress is well supported with no lumps or dips. 8. Make Your Bed Organic Sleep with all natural (not synthetic) materials. Better yet, sleep with only organic, toxin free materials. Your skin needs to breathe. Synthetic fibers do not facilitate air circulation. 9. Stop Snoring Breath Right ® can help. If you are overweight, you are more likely to snore, too. Snoring can cause you to wake, and it certainly decreases your air flow. 10. Try a Humidifier If you are running your air conditioner or your heater, the air in your house may be dry. If you wake with a sore throat, a dry nose, or have nose bleeds, you might benefit from more humidity. Be sure to change the water daily. 11. Eat a Grapefruit Before Bed Don't skip that white bitter skin of the fruit. And get a little bit of rind from the peel too. It'll help you sleep soundly. Sweet Dreams. Republished from Organic Lifestyle Magazine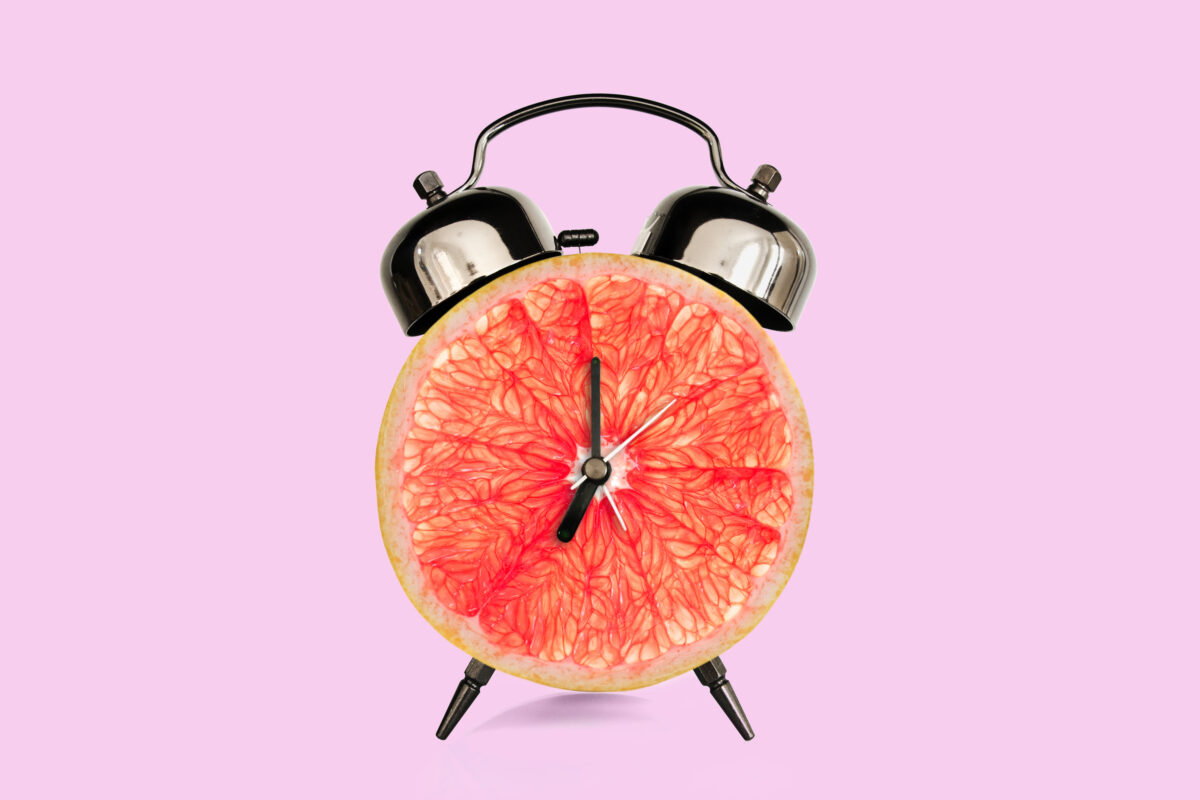 When we say pure sleep, we mean deep, peaceful, quality sleep without the use of drugs. Lack of quality deep sleep is linked to a host of problems including depression, obesity, poor nutrient absorption and assimilation, and overall poor health. If your quality of sleep improves, you will wake up more easily feeling more refreshed, have more stamina and energy during the day, and quite likely need less sleep at night. We need deep, quality, pure sleep. On the next page we give you ten tips for getting a better night's sleep.
1. Don't Go to Sleep on a Full Stomach
Your body needs energy to digest food. Going to sleep on a full stomach is bad for your digestion and can lower your quality of sleep. And you shouldn't be eating enough to have a "full" stomach anyway.
2. Cut out Alcohol and Cut out Caffeine and Other Artificial Stimulants
While alcohol may decrease the time it takes you to fall asleep, it actually increases the number of times you awaken in the latter half of the night. If your sleep isn't restful, alcohol (beer, wine, or hard liquor) may be the cause.
Artificial stimulants can affect your adrenal glands, which can affect your energy levels during the day and your sleep at night.
3. Exercise
Exercise during the day can help you sleep more soundly at night.
4. Eat a Healthy Diet
There are many ways an unhealthy diet can affect your quality of sleep. Eating healthy can give you more energy and a better night's sleep.
5. Get More Sunlight
Whether you sleep at night like most people or sleep during the day, you need sunlight. Your body needs sunlight to produce vitamin D (which is actually a hormone). Getting some sun on your bare skin can increase your energy and elevate your mood. Most people do not get enough sunlight. Lack of sunlight contributes to irritability, depression, low energy levels, and a desire for more sleep.
6. Make Sure You Are Sleeping in the Dark
If you work at night and sleep during the day you need to take the steps to block light out of your room. Make your room as dark as possible. Invest in blackout shades or blackout curtains.
7. Make Your Bed Comfortable
High quality sheets with a high thread count feel good on your skin and make sleeping easier. Or maybe you prefer the touch of flannel. Comfort is important. Comfort decreases needless tossing and turning.
You also need comfortable, quality pillows that cradle your head rather than raise it. Your spine should lie straight.
A poor mattress will make it more difficult to get a good night's sleep. Make sure your mattress is well supported with no lumps or dips.
8. Make Your Bed Organic
Sleep with all natural (not synthetic) materials. Better yet, sleep with only organic, toxin free materials. Your skin needs to breathe. Synthetic fibers do not facilitate air circulation.
9. Stop Snoring
Breath Right ® can help. If you are overweight, you are more likely to snore, too. Snoring can cause you to wake, and it certainly decreases your air flow.
10. Try a Humidifier
If you are running your air conditioner or your heater, the air in your house may be dry. If you wake with a sore throat, a dry nose, or have nose bleeds, you might benefit from more humidity. Be sure to change the water daily.
11. Eat a Grapefruit Before Bed
Don't skip that white bitter skin of the fruit. And get a little bit of rind from the peel too. It'll help you sleep soundly.
Sweet Dreams.
Republished from Organic Lifestyle Magazine