'Pure Evil': Lawmakers Demand End to Chinese Regime's 23-Year-Long Persecution of Falun Gong
The Chinese regime's unrelenting campaign to eradicate Falun Gong is "pure evil" and must end, according to Rep. Scott Perry (R-Pa.)."The Chinese Communist Party's decades-long persecution of the Falun Gong, which includes targeted organ harvesting of its people, is pure evil and we must do everything we can to stop it," Perry told The Epoch Times. July 20 marks the 23rd year since the regime launched a brutal persecution in 1999 to extinguish the spiritual discipline, which teaches a set of meditative exercises and moral teachings based on the values of truthfulness, compassion, and tolerance. Over the past more than two decades, the faith group's 70 million to 100 million adherents have been subjected to a long list of abuses, including beating, slave labor, sexual abuse, and being subjected to psychological drugs. An unknown number of them have died as a result of state-sanctioned forced organ harvesting.​​"The Chinese Communist Party's horrific campaign to eradicate the Falun Gong—and forcibly harvest organs from practitioners—is an egregious and systematic violation of human rights," Rep. Chris Smith (R-N.J.) told The Epoch Times. The European Parliament in May passed a resolution condemning the regime's "persistent, systematic, inhumane and state-sanctioned organ harvesting." In June, Falun Gong practitioner Han Yu shared at the International Religious Freedom Summit about the death of her father, who she suspected to be a possible victim of the organ harvesting scheme. Her father had black and purple bruises all around his body and stitches on his throat, extending to the abdomen, she told the forum, adding that the family had pressed his abdomen and found it filled with "hard ice." Sen. Marco Rubio (R-FL) speaks during a Senate Appropriations Subcommittee on Labor, Health and Human Services, Education, and Related Agencies hearing on Capitol Hill on May 17, 2022. (Anna Rose Layden-Pool/Getty Images) "Twenty-three years ago, thousands of peaceful Falun Gong practitioners were abruptly and brutally detained in the Chinese Communist Party's effort to eradicate the Falun Gong practice," Sen. Marco Rubio (R-Fla.) said in a statement shared with The Epoch Times. "Today, we solemnly remember the countless souls who were lost in that hateful campaign, as well as the many more who have tragically been subjected to horrific abuse, forced labor, torture, and worse in the years since," Rubio added. Falun Gong practitioners take part in a candlelight vigil commemorating the 20th anniversary of the persecution of Falun Gong in China, on the West Lawn of Capitol Hill on July 18, 2019. (Samira Bouaou/The Epoch Times) 'Grim Reminder' Smith, who has chaired 76 congressional hearings on China's human rights abuses, including a hearing in May on the forced harvesting of organs from Falun Gong adherents, described the anniversary as a "grim reminder" of the work laying ahead to halt the ongoing atrocities in China. "Tragically, July 20th marks 23 years of brutal persecution against Falun Gong practitioners—a grim reminder that our work to put an end to one of the great crimes of this century is not finished," he said. "Now more than ever, we must bolster our efforts to stop this unconscionable abuse against the Falun Gong and other persecuted groups." Rep. Chris Smith speaks as US Secretary of State Antony Blinken testifies before the House Committee on Foreign Affairs in Washington on March 10, 2021. (Ken Cedeno/POOL/AFP via Getty Images) Several other lawmakers have echoed the sentiment. Scott in mid-December introduced the Falun Gong Protection Act (H.R.6319) to sanction Chinese communist officials who perpetrated the abuse. In July, he was joined by a first Democratic co-sponsor, Rep. Andre Carson from Indiana, making the legislation, "as it should be, a bipartisan effort," he said, adding that he will "continue to relentlessly lead this worthy fight" to "end these depraved acts." On this 23rd anniversary the Chinese Communist Party's persecution of the Falun Gong, which includes targeted organ harvesting of its people, let us dedicate ourselves to ending this purely evil campaign. #FreeFalunGong #FalunGong #CCP — RepScottPerry (@RepScottPerry) July 20, 2022 Rubio, a co-sponsor of the Senate version of the Stop Organ Harvesting Act (S.602) introduced last March, said that he will do all he can in Congress to ensure the abusers are held to account. The Congressional-Executive Commission on China, an independent congressional body monitoring human rights in China, also highlighted the persecution on Twitter, urging the United Nations to "fully investigate ongoing atrocities in China." "For the past 23 years, the Chinese gov't has committed appalling human rights abuses against practitioners of #FalunGong in an effort to eradicate the practice. These abuses must end and all prisoners released," the commission wrote. China Reporter Follow Eva Fu is a New Yo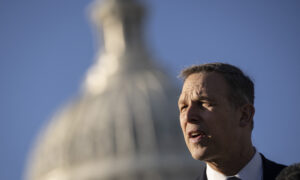 The Chinese regime's unrelenting campaign to eradicate Falun Gong is "pure evil" and must end, according to Rep. Scott Perry (R-Pa.).
"The Chinese Communist Party's decades-long persecution of the Falun Gong, which includes targeted organ harvesting of its people, is pure evil and we must do everything we can to stop it," Perry told The Epoch Times.
July 20 marks the 23rd year since the regime launched a brutal persecution in 1999 to extinguish the spiritual discipline, which teaches a set of meditative exercises and moral teachings based on the values of truthfulness, compassion, and tolerance. Over the past more than two decades, the faith group's 70 million to 100 million adherents have been subjected to a long list of abuses, including beating, slave labor, sexual abuse, and being subjected to psychological drugs. An unknown number of them have died as a result of state-sanctioned forced organ harvesting.
​​
"The Chinese Communist Party's horrific campaign to eradicate the Falun Gong—and forcibly harvest organs from practitioners—is an egregious and systematic violation of human rights," Rep. Chris Smith (R-N.J.) told The Epoch Times.
The European Parliament in May passed a resolution condemning the regime's "persistent, systematic, inhumane and state-sanctioned organ harvesting."
In June, Falun Gong practitioner Han Yu shared at the International Religious Freedom Summit about the death of her father, who she suspected to be a possible victim of the organ harvesting scheme. Her father had black and purple bruises all around his body and stitches on his throat, extending to the abdomen, she told the forum, adding that the family had pressed his abdomen and found it filled with "hard ice."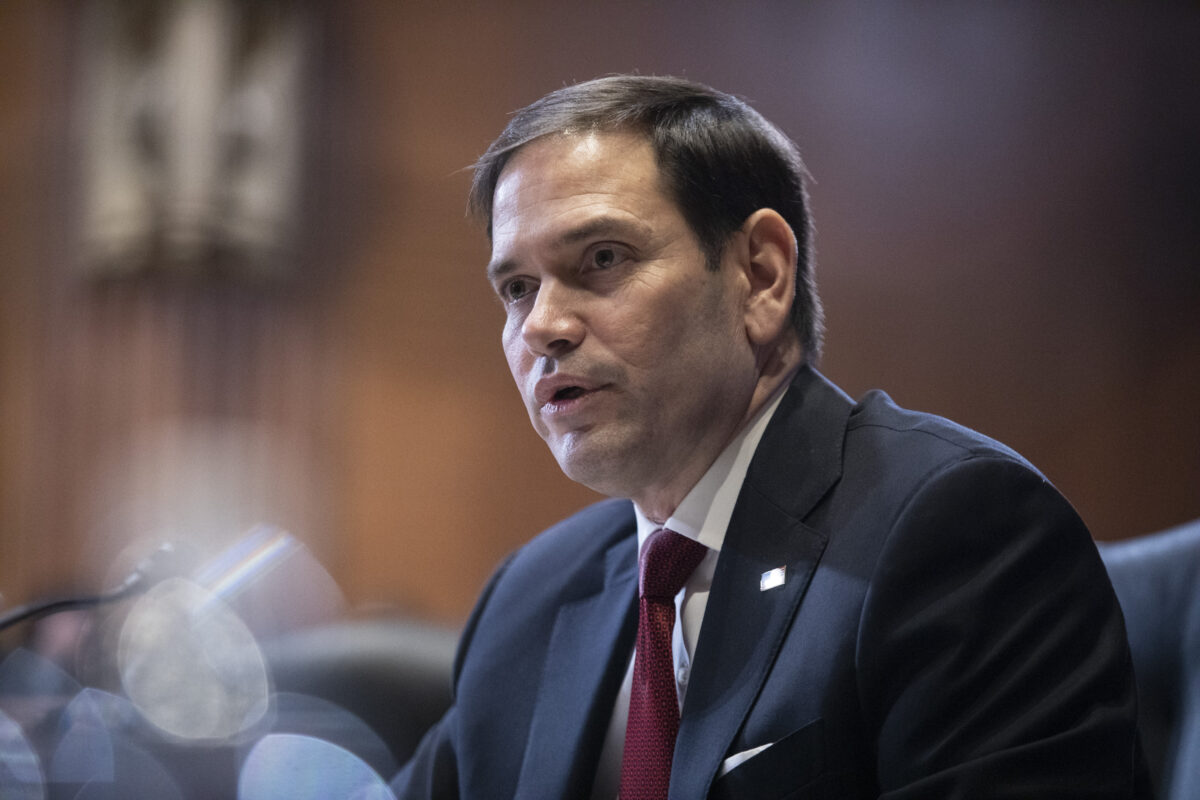 "Twenty-three years ago, thousands of peaceful Falun Gong practitioners were abruptly and brutally detained in the Chinese Communist Party's effort to eradicate the Falun Gong practice," Sen. Marco Rubio (R-Fla.) said in a statement shared with The Epoch Times.
"Today, we solemnly remember the countless souls who were lost in that hateful campaign, as well as the many more who have tragically been subjected to horrific abuse, forced labor, torture, and worse in the years since," Rubio added.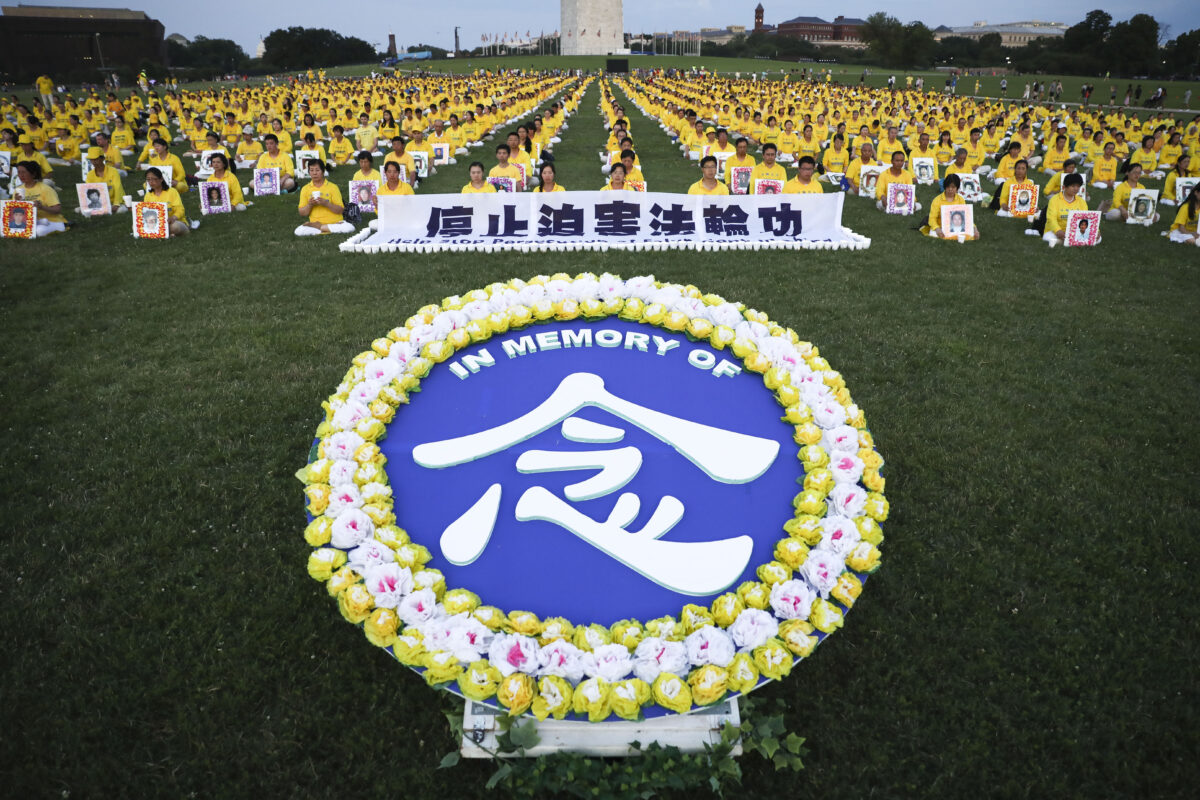 'Grim Reminder'
Smith, who has chaired 76 congressional hearings on China's human rights abuses, including a hearing in May on the forced harvesting of organs from Falun Gong adherents, described the anniversary as a "grim reminder" of the work laying ahead to halt the ongoing atrocities in China.
"Tragically, July 20th marks 23 years of brutal persecution against Falun Gong practitioners—a grim reminder that our work to put an end to one of the great crimes of this century is not finished," he said. "Now more than ever, we must bolster our efforts to stop this unconscionable abuse against the Falun Gong and other persecuted groups."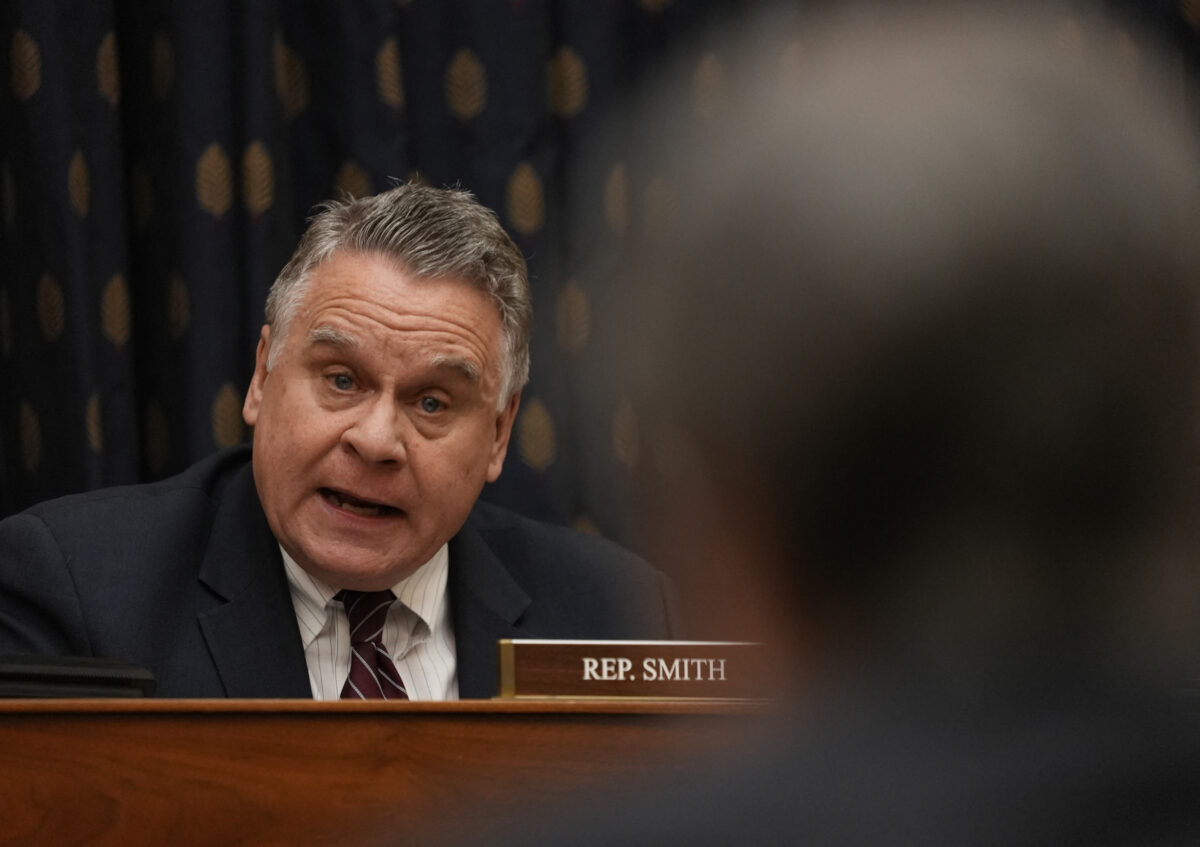 Several other lawmakers have echoed the sentiment.
Scott in mid-December introduced the Falun Gong Protection Act (H.R.6319) to sanction Chinese communist officials who perpetrated the abuse.
In July, he was joined by a first Democratic co-sponsor, Rep. Andre Carson from Indiana, making the legislation, "as it should be, a bipartisan effort," he said, adding that he will "continue to relentlessly lead this worthy fight" to "end these depraved acts."
On this 23rd anniversary the Chinese Communist Party's persecution of the Falun Gong, which includes targeted organ harvesting of its people, let us dedicate ourselves to ending this purely evil campaign. #FreeFalunGong #FalunGong #CCP

— RepScottPerry (@RepScottPerry) July 20, 2022
Rubio, a co-sponsor of the Senate version of the Stop Organ Harvesting Act (S.602) introduced last March, said that he will do all he can in Congress to ensure the abusers are held to account.
The Congressional-Executive Commission on China, an independent congressional body monitoring human rights in China, also highlighted the persecution on Twitter, urging the United Nations to "fully investigate ongoing atrocities in China."
"For the past 23 years, the Chinese gov't has committed appalling human rights abuses against practitioners of #FalunGong in an effort to eradicate the practice. These abuses must end and all prisoners released," the commission wrote.