Protecting Boys From Sextortion
CommentaryThere's an intriguing photograph of the four people who head up Australia's Digital Platforms Regulators Forum. A row of smiling women. The control of our county's high tech online world is firmly in female hands, with not a skerrick of gender diversity to be seen. This would be fine if we could be assured that they were acting in all our best interests. But the problem is that when it comes to one of the key players, the powerful eSafety Commission, it's not clear that its 435 employees—laden with a $31 million annual budget—is trying to protect all of us from online abuse. The eSafety Commissioner, Julie Inman Grant, clearly has her own agenda. "Technology is routinely being weaponised against women to demean, control, and ultimately silence them," she pronounced at a 2021 National Summit on Women's Safety. She justified her organisation's special focus on the fairer sex by claiming that "Women are disproportionately targeted in every form of online abuse we deal with at eSafety." Note that careful language—"every form of abuse we deal with at eSafety." Well, that's a bit of a give-away. Let's look at what exactly they choose not to deal with. Last month, the Australian Federal Police warned of a spike in the number of Australian boys being preyed on by international sex offenders, who are grooming them into producing explicit images and then extorting them for money. The police explained that reports have more than quadrupled between mid-2021 and this year. The West and South Australian police issued similar warnings. A Global Issue The sextortion problem is global and can lead to tragic consequences. The FBI recently issued an alert following the suicide of two 17-year-old boys, one in California, the other in Michigan, who committed suicide after being targeted in this way. Ryan Stuart, a San Jose boy, received an online message in February from someone posing as a girl. The scammer sent Ryan a nude photo and asked him to share an explicit image of himself in return. As soon as Ryan sent the requested image, the cybercriminal demanded $5,000, threatening to make the photo public and send it to Ryan's family and friends. Ryan wrote a desperate note saying he was absolutely terrified of the pictures being posted online and then took his own life—within hours of receiving the initial communication. eSafety Commissioner Julie Inman Grant during Senate Estimates at Parliament House in Canberra, Australia, on Feb. 15, 2022. (AAP Image/Mick Tsikas) Unsurprisingly, eSafety was nowhere to be seen when the host of Australia's Channel 7 breakfast television show, Kochie, interviewed a Federal Police spokesperson about how boys were being targeted. Despite widespread media coverage, there's not one word on the eSafety website about this recent concern about boys. The eSafety crew knows all about sextortion. Back in February 2019, eSafety Commissioner Grant was quoted by the ABC explaining a new eSafety survey which showed seven of ten victims of online sextortion were male. In the most recent eSafety annual report, there was a graph showing that sexual extortion cases represent 57 percent of "image-based" online abuse complaints, outnumbering all other such cases put together (pdf). Funnily enough, the next graph in the report claimed to represent the gender breakdown of these victims but excluded sexual extortion, which enabled the authors to state that "victims of image-based abuse were predominantly female." Ignoring the Evidence It's hardly surprising then that this important regulator is missing in action when it comes to protecting boys. In Inman Grant's keynote speech at the domestic violence summit last September, she spoke at length about TFA, or "technology-facilitated abuse," claiming that "victims are almost always women and abusers almost always men." She earnestly informed her audience that "four-in-five Australian women have or are experiencing some form of technology-facilitated abuse." When Inman Grant was first appointed to her job by the Turnbull government, then-Minister Michaelia Cash announced that "this is about empowering women to take control online." That's clearly the main game of Inman Grant and her colleagues. Their efforts are bearing fruit: Laws introduced last year to protect people from extreme online abuse were aimed solely at women and girls, and planned programs to increase teen's skills in online safety and digital literacy will exclude males. More males are victims of image-based abuse but receive little attention from Australia's eSafety Commissioner. (Matt Cardy/Getty Images) The last federal budget allocated A$16.6 million (US$11.5 million) to establish a new telephone service to provide support for women and children experiencing technology facilitated abuse—which should include young male victims of sextortion. What's the bet that boys don't get a look in when that service is promoted? There's plenty of evidence to refute Inman Grant'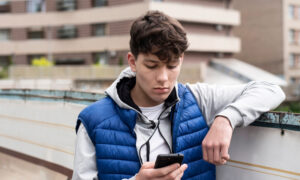 Commentary
There's an intriguing photograph of the four people who head up Australia's Digital Platforms Regulators Forum. A row of smiling women. The control of our county's high tech online world is firmly in female hands, with not a skerrick of gender diversity to be seen.
This would be fine if we could be assured that they were acting in all our best interests. But the problem is that when it comes to one of the key players, the powerful eSafety Commission, it's not clear that its 435 employees—laden with a $31 million annual budget—is trying to protect all of us from online abuse.
The eSafety Commissioner, Julie Inman Grant, clearly has her own agenda.
"Technology is routinely being weaponised against women to demean, control, and ultimately silence them," she pronounced at a 2021 National Summit on Women's Safety.
She justified her organisation's special focus on the fairer sex by claiming that "Women are disproportionately targeted in every form of online abuse we deal with at eSafety."
Note that careful language—"every form of abuse we deal with at eSafety." Well, that's a bit of a give-away. Let's look at what exactly they choose not to deal with.
Last month, the Australian Federal Police warned of a spike in the number of Australian boys being preyed on by international sex offenders, who are grooming them into producing explicit images and then extorting them for money.
The police explained that reports have more than quadrupled between mid-2021 and this year. The West and South Australian police issued similar warnings.
A Global Issue
The sextortion problem is global and can lead to tragic consequences. The FBI recently issued an alert following the suicide of two 17-year-old boys, one in California, the other in Michigan, who committed suicide after being targeted in this way.
Ryan Stuart, a San Jose boy, received an online message in February from someone posing as a girl. The scammer sent Ryan a nude photo and asked him to share an explicit image of himself in return.
As soon as Ryan sent the requested image, the cybercriminal demanded $5,000, threatening to make the photo public and send it to Ryan's family and friends. Ryan wrote a desperate note saying he was absolutely terrified of the pictures being posted online and then took his own life—within hours of receiving the initial communication.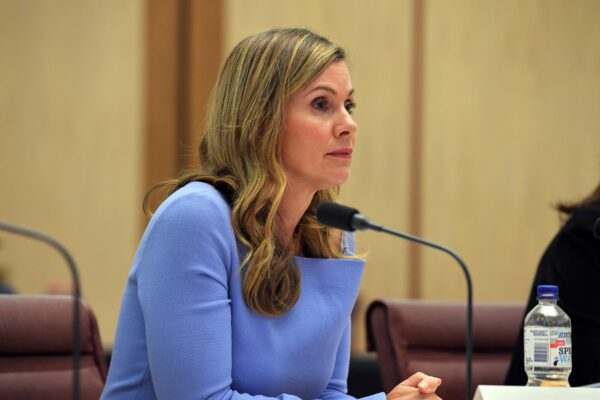 Unsurprisingly, eSafety was nowhere to be seen when the host of Australia's Channel 7 breakfast television show, Kochie, interviewed a Federal Police spokesperson about how boys were being targeted.
Despite widespread media coverage, there's not one word on the eSafety website about this recent concern about boys.
The eSafety crew knows all about sextortion. Back in February 2019, eSafety Commissioner Grant was quoted by the ABC explaining a new eSafety survey which showed seven of ten victims of online sextortion were male.
In the most recent eSafety annual report, there was a graph showing that sexual extortion cases represent 57 percent of "image-based" online abuse complaints, outnumbering all other such cases put together (pdf).
Funnily enough, the next graph in the report claimed to represent the gender breakdown of these victims but excluded sexual extortion, which enabled the authors to state that "victims of image-based abuse were predominantly female."
Ignoring the Evidence
It's hardly surprising then that this important regulator is missing in action when it comes to protecting boys.
In Inman Grant's keynote speech at the domestic violence summit last September, she spoke at length about TFA, or "technology-facilitated abuse," claiming that "victims are almost always women and abusers almost always men."
She earnestly informed her audience that "four-in-five Australian women have or are experiencing some form of technology-facilitated abuse."
When Inman Grant was first appointed to her job by the Turnbull government, then-Minister Michaelia Cash announced that "this is about empowering women to take control online." That's clearly the main game of Inman Grant and her colleagues.
Their efforts are bearing fruit: Laws introduced last year to protect people from extreme online abuse were aimed solely at women and girls, and planned programs to increase teen's skills in online safety and digital literacy will exclude males.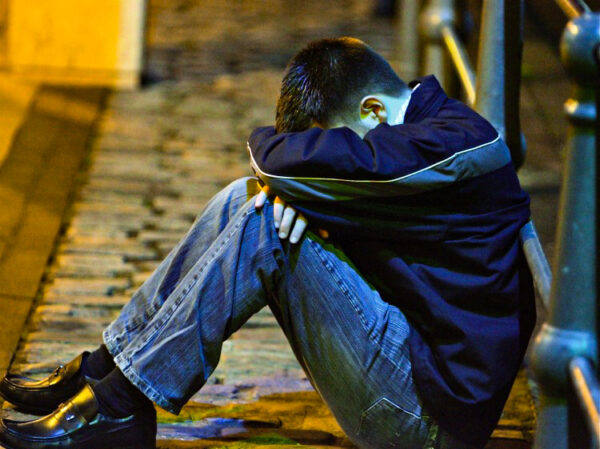 The last federal budget allocated A$16.6 million (US$11.5 million) to establish a new telephone service to provide support for women and children experiencing technology facilitated abuse—which should include young male victims of sextortion. What's the bet that boys don't get a look in when that service is promoted?
There's plenty of evidence to refute Inman Grant's claim that TFA targets mainly women, such as:
Studies by Pew Research in the United States, the Institute for Social Research in Norway and the digital security firm, Norton, in Australia which all show that men are more likely than women to be victims of online harassment.
Men and women are equally likely to be victims of image based abuse according to the Australian Gendered Violence and Abuse Research Alliance (pdf).
Half of misogynistic tweets are made by women, according to research from the United Kingdom's Demos think tank.
The truth is that, like girls, boys are being publicly shamed through ex-partners sharing their intimate photos.
They too receive unflattering comments online about their bodies and appearance and find themselves the butt of online jokes about their sexual prowess. And the mean girls who once controlled school playgrounds now bully other youngsters in the online spaces which now dominate teenagers' social lives.
Male victims need protection from online bullies and scammers. It's a pity the organisation charged with their online safety has clearly turned its back on them.
Views expressed in this article are the opinions of the author and do not necessarily reflect the views of The Epoch Times.