Prenatal Exposure to Toxics Risks Delay of Child's Brain Development
Widespread exposure Demeneix and her collaborators used data from more than 2,000 pregnant women from Sweden to identify a mixture of endocrine-disrupting chemicals that was associated with a subsequent delay in the child's language development. They then exposed tadpoles, zebrafish, and brain organoids—small brain "prototypes" made of human stem cells—to the same mixture of chemicals that had been measured in those mothers' blood. In all three organisms, they saw similar results: a disruption of the regulation of genes responsible for language development in children. They concluded that 54% of the women had enough exposure to put their child at risk of a developmental delay. While that doesn't mean that 54% of babies born will develop more slowly, it does show that more than half the women in the study had concerning levels of endocrine-disrupting chemicals in their blood. The research, said Demeneix and Joëlle Rüegg, a professor of toxicology at Uppsala University and an author on the study, highlights the importance of studying mixtures of chemicals rather than individually, since that's how exposure happens in everyday life. "When we do this mixture approach, it's much more concerning than if we looked at single chemicals," said Rüegg. Because these chemicals are so widespread, and different countries regulate them differently, Demeneix and Rüegg said it would be difficult for a pregnant woman to limit her exposure meaningfully. Rather, they encourage more systemic action, including classification of chemicals. In some countries, endocrine-disrupting chemicals are tested and regulated individually, which makes it difficult for all PFAS, for example, to be banned or regulated. Regulating endocrine-disrupting chemicals as classes, said Demeneix, would be a step in the right direction. "It's a personal choice to control your food, to control your environment," Demeneix told EHN. "It's a regulator's problem, a policy-maker's problem, to make sure we are all protected."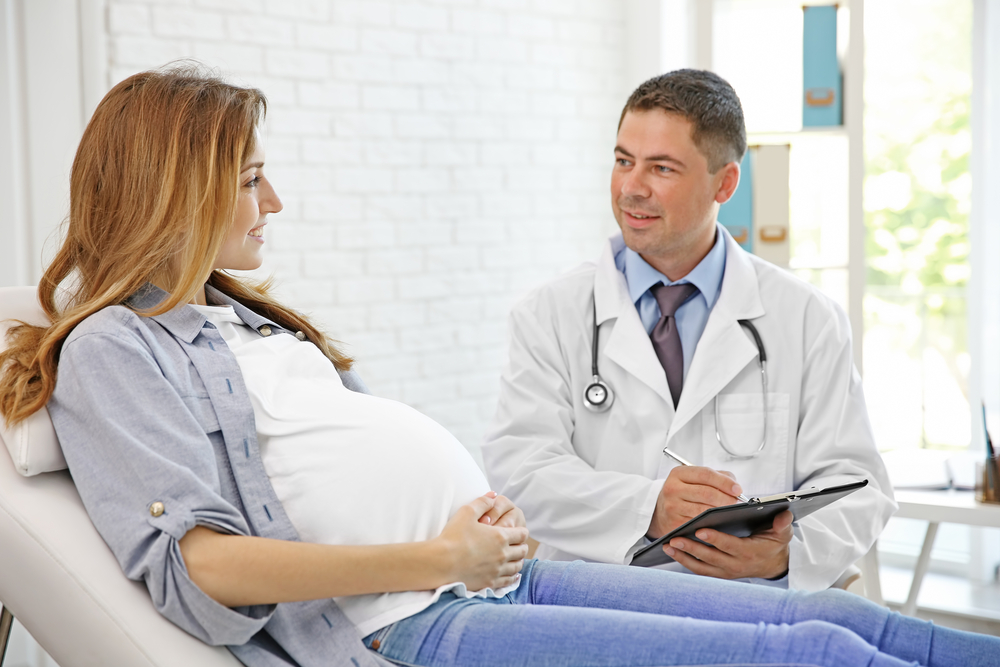 Widespread exposure
Demeneix and her collaborators used data from more than 2,000 pregnant women from Sweden to identify a mixture of endocrine-disrupting chemicals that was associated with a subsequent delay in the child's language development. They then exposed tadpoles, zebrafish, and brain organoids—small brain "prototypes" made of human stem cells—to the same mixture of chemicals that had been measured in those mothers' blood. In all three organisms, they saw similar results: a disruption of the regulation of genes responsible for language development in children.
They concluded that 54% of the women had enough exposure to put their child at risk of a developmental delay. While that doesn't mean that 54% of babies born will develop more slowly, it does show that more than half the women in the study had concerning levels of endocrine-disrupting chemicals in their blood.
The research, said Demeneix and Joëlle Rüegg, a professor of toxicology at Uppsala University and an author on the study, highlights the importance of studying mixtures of chemicals rather than individually, since that's how exposure happens in everyday life. "When we do this mixture approach, it's much more concerning than if we looked at single chemicals," said Rüegg.
Because these chemicals are so widespread, and different countries regulate them differently, Demeneix and Rüegg said it would be difficult for a pregnant woman to limit her exposure meaningfully. Rather, they encourage more systemic action, including classification of chemicals. In some countries, endocrine-disrupting chemicals are tested and regulated individually, which makes it difficult for all PFAS, for example, to be banned or regulated.
Regulating endocrine-disrupting chemicals as classes, said Demeneix, would be a step in the right direction.
"It's a personal choice to control your food, to control your environment," Demeneix told EHN. "It's a regulator's problem, a policy-maker's problem, to make sure we are all protected."