New US Chip Ban Could Cripple Chinese Development of AI and Supercomputers
As every aspect of modern life becomes digitized, not just the economies of nations but their sovereign influence will increasingly rely on the command of technology, with supercomputers being a centerpiece of the competition.On Oct. 7, the U.S. Department of Commerce announced sweeping new export controls that will cut China off from cutting-edge chipmaking equipment and certain advanced semiconductor chips made with U.S. technologies, regardless of whether the chips were manufactured in the United States or not. The move is Washington's latest effort to hamstring China's military modernization and the development of its supercomputers. Under the new rules, leading U.S. chipmakers such as Nvidia and AMD will be banned from selling their high-end artificial intelligence (AI) and supercomputing chips to Chinese companies. Supercomputers, with high-performance computing and data processing capabilities, are often regarded as a symbol of a country's scientific and technological strength. The latest U.S. sanctions are aimed at restricting China's ability to obtain supercomputing chips, according to an Oct. 11 report by the Center for Strategic and International Studies (CSIS), a Washington-based think tank. "High-end AI chips can no longer be sold to any entity operating in China, whether that is the Chinese military, a Chinese tech company, or even a U.S. company operating a data center in China," Gregory C. Allen, director of the Artificial Intelligence (AI) Governance Project and a senior fellow in the Strategic Technologies Program at CSIS, said in the report. In the report Allen said that Nvidia and AMD are among a few chip designers in the world capable of making chips for AI or supercomputing—with very powerful parallel processors and very fast interconnect speeds. And that Nividia, in particular, provides a robust software ecosystem called CUDA, which is widely used by programmers "to write massively parallelized software, [basically all modern AI software]." Nvidia Drive Pegasus, the world's first AI supercomputer for level 5 robotaxis, is on display during the CES consumer technology trade show at the Las Vegas Convention Center in Las Vegas, Nevada, on January 9, 2018. (Alex Wong/Getty Images) "Any customer who seeks to stop using Nvidia chips has to leave the CUDA ecosystem … [Thus], the combined offering of CUDA software and Nvidia hardware [explained] why Nvidia accounts for 95 percent of AI chip sales in China," Allen said. Meanwhile, the recent U.S. sanctions have also learned lessons from the past when attempting to completely block the Chinese military from obtaining advanced chips. In the past, despite measures to limit U.S. technology exports to the Chinese military, chips designed by U.S. companies still ended up in the hands of the People's Liberation Army (PLA). CCP Military–Civil Fusion Strategy The CCP's military-civil fusion strategy makes it almost impossible for U.S. regulators to distinguish between military and nonmilitary end users in China, which is the basis of most U.S. export controls. The fusion model allows the Chinese military to bypass U.S. export controls and have covert access to U.S. technology and equipment through its civil counterparts—a loophole the CCP has exploited. Allen's report said the Obama administration in 2015 blocked U.S. chipmaker Intel from selling its high-end Xeon chips to Chinese military supercomputer research centers, such as, the National University of Defense Technology (NUDT). While the policy ended direct sales from U.S. companies to the Chinese military, it was completely ineffective at stopping indirect sales to the shell companies that helped the Chinese military evade export controls. "China's NUDT has not only built new globally leading supercomputers after the restrictions went into effect, but those new supercomputers still use the latest and greatest (and banned) Intel Xeon chips. More broadly, examinations of Chinese military equipment of all types have found them to be extremely reliant on U.S. chips," the report said. However, the latest export restrictions implemented by the Biden administration essentially intend to "end all sales [of high-end AI chips] to China," regardless of their military or civil applications. Chip Ban Extended to 'Talents' In addition, the new "foreign-direct product rule" applies not only to Nvidia or AMD. It will cut China off from certain chipmaking equipment and chips made with U.S. technologies, whether or not the chips were manufactured in the United States. The sweeping ban also extends to "talents," effectively prohibiting U.S. persons from supporting the development or production of chips covered by the restrictions. Under the new rule, U.S. nationals in Chinese chip-related companies will face a choice between losing U.S. citizenship or quitting their jobs in China. For years, U.S. export controls to China have only been on technologies, products, companies, or organizations. T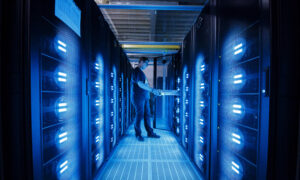 As every aspect of modern life becomes digitized, not just the economies of nations but their sovereign influence will increasingly rely on the command of technology, with supercomputers being a centerpiece of the competition.
On Oct. 7, the U.S. Department of Commerce announced sweeping new export controls that will cut China off from cutting-edge chipmaking equipment and certain advanced semiconductor chips made with U.S. technologies, regardless of whether the chips were manufactured in the United States or not.
The move is Washington's latest effort to hamstring China's military modernization and the development of its supercomputers.
Under the new rules, leading U.S. chipmakers such as Nvidia and AMD will be banned from selling their high-end artificial intelligence (AI) and supercomputing chips to Chinese companies.
Supercomputers, with high-performance computing and data processing capabilities, are often regarded as a symbol of a country's scientific and technological strength.
The latest U.S. sanctions are aimed at restricting China's ability to obtain supercomputing chips, according to an Oct. 11 report by the Center for Strategic and International Studies (CSIS), a Washington-based think tank.
"High-end AI chips can no longer be sold to any entity operating in China, whether that is the Chinese military, a Chinese tech company, or even a U.S. company operating a data center in China," Gregory C. Allen, director of the Artificial Intelligence (AI) Governance Project and a senior fellow in the Strategic Technologies Program at CSIS, said in the report.
In the report Allen said that Nvidia and AMD are among a few chip designers in the world capable of making chips for AI or supercomputing—with very powerful parallel processors and very fast interconnect speeds. And that Nividia, in particular, provides a robust software ecosystem called CUDA, which is widely used by programmers "to write massively parallelized software, [basically all modern AI software]."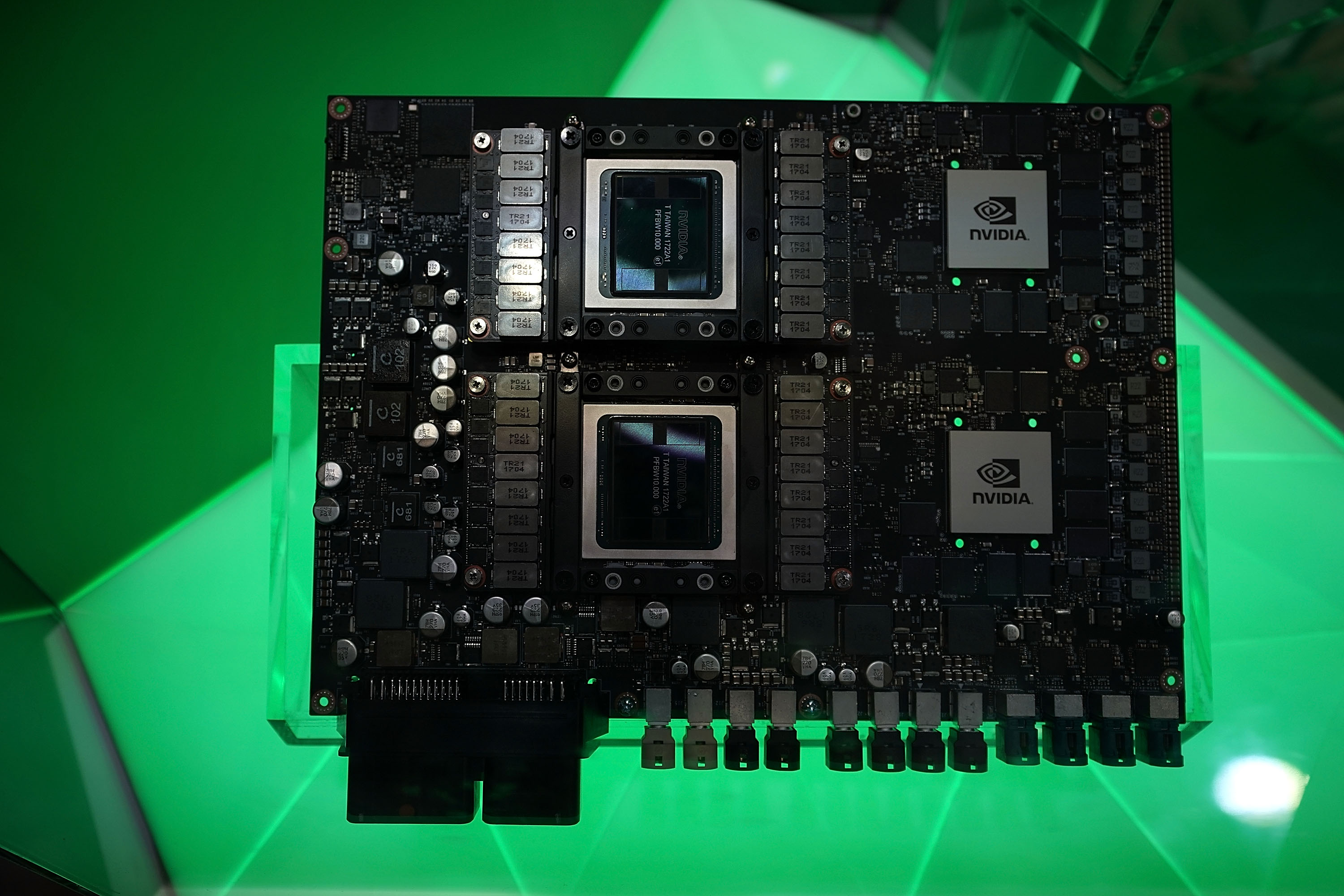 "Any customer who seeks to stop using Nvidia chips has to leave the CUDA ecosystem … [Thus], the combined offering of CUDA software and Nvidia hardware [explained] why Nvidia accounts for 95 percent of AI chip sales in China," Allen said.
Meanwhile, the recent U.S. sanctions have also learned lessons from the past when attempting to completely block the Chinese military from obtaining advanced chips.
In the past, despite measures to limit U.S. technology exports to the Chinese military, chips designed by U.S. companies still ended up in the hands of the People's Liberation Army (PLA).
CCP Military–Civil Fusion Strategy
The CCP's military-civil fusion strategy makes it almost impossible for U.S. regulators to distinguish between military and nonmilitary end users in China, which is the basis of most U.S. export controls.
The fusion model allows the Chinese military to bypass U.S. export controls and have covert access to U.S. technology and equipment through its civil counterparts—a loophole the CCP has exploited.
Allen's report said the Obama administration in 2015 blocked U.S. chipmaker Intel from selling its high-end Xeon chips to Chinese military supercomputer research centers, such as, the National University of Defense Technology (NUDT). While the policy ended direct sales from U.S. companies to the Chinese military, it was completely ineffective at stopping indirect sales to the shell companies that helped the Chinese military evade export controls.
"China's NUDT has not only built new globally leading supercomputers after the restrictions went into effect, but those new supercomputers still use the latest and greatest (and banned) Intel Xeon chips. More broadly, examinations of Chinese military equipment of all types have found them to be extremely reliant on U.S. chips," the report said.
However, the latest export restrictions implemented by the Biden administration essentially intend to "end all sales [of high-end AI chips] to China," regardless of their military or civil applications.
Chip Ban Extended to 'Talents'
In addition, the new "foreign-direct product rule" applies not only to Nvidia or AMD. It will cut China off from certain chipmaking equipment and chips made with U.S. technologies, whether or not the chips were manufactured in the United States.
The sweeping ban also extends to "talents," effectively prohibiting U.S. persons from supporting the development or production of chips covered by the restrictions.
Under the new rule, U.S. nationals in Chinese chip-related companies will face a choice between losing U.S. citizenship or quitting their jobs in China.
For years, U.S. export controls to China have only been on technologies, products, companies, or organizations. The new ban however, extends export controls to individual U.S. citizens and green card holders for the first time. It is considered to be the most restrictive ban on China's semiconductor industry to date.
The report also mentioned that American companies have an absolute advantage in chip design software called electronic design automation (EDA). The software enables designers to create "the astonishingly complicated [chip] blueprints."
And the three leading companies in the EDA market are Mentor Graphics, Cadence Design Systems, and Synopsys, all of which are headquartered and have the bulk of their staff in the United States.
According to a joint report (pdf) released in April 2021 by Boston Consulting Group (BCG) and Semiconductor Industry Association (SIA), U.S.-headquartered firms collectively account for more than a 90 percent share in advanced logic products such as CPUs, GPUs, or FPGAs that power PCs, data center servers, AI analytics, and automotive ADAS systems.
The report said that U.S. companies collectively held more than a 40 percent global share in semiconductor manufacturing equipment in 2019, while China held less than 5 percent.
Chinese chipmakers are currently unable to produce some of the most advanced chips. Under the new sanctions from Washington, Chinese companies will likely struggle to obtain cutting-edge chips from non-domestic chip manufacturers.
Massive Gap in Supercomputer Technology
Studies have shown that China's supercomputer industry relies heavily on foreign products, especially for the chips used in its core components and application software.
The 2021 first issue of the Chinese journal Science and Culture Review published a paper titled "Introspection on the Development of Supercomputers in China" (pdf) by Si Hongwei, a postdoctoral fellow at the Department of the History of Science at Beijing's Tsinghua University.
In the paper Si said, that in November 2010, Tianhe-1, a supercomputer put together by China's National University of Defense Technology, was the fastest supercomputer in the world at the time. However, more than 90 percent of its core components were from U.S. companies Intel and AMD, such as, its CPU and GPU.
Likewise, the following iteration, Tianhe-2, ranked the fastest supercomputer from June 2013 to November 2015, was found to be using almost entirely U.S.-made components, including commercial microprocessors and arrays of main components, in its hardware system.
More recently, the Chinese-assembled supercomputer named Sunway TaihuLight, first unveiled in June 2016, was said to be using the Chinese-designed SW26010 processors, which according to the paper, are far behind the international supercomputing standard.
In 2019, the paper's author Si Hongwei interviewed Zhou Xingming, a Chinese supercomputer expert and academician of the Chinese Academy of Sciences. Zhou said that Chinese-made CPUs have low overall performance and high power consumption, and are more than one generation behind in design than foreign products and more than two generations behind leading competitors.
In addition, Si said that Chinese supercomputers are also far behind in their software systems, such that, for example, the Chinese-made Kylin operating system installed on the Tianhe-1 and Tianhe-2 supercomputers "has yet to establish large-scale software development and user eco-chain."
He described China's independent research and development capabilities for application software as "extremely limited" in the field of computing that mainly relied on foreign off-the-shelf products.
According to Chinese media reports, since the Tianhe-2 supercomputer was unveiled in 2014 at the Guangzhou data center, it has been used for very few major scientific research projects from the CCP. In 2015, the utilization rate of the data center was only 60 percent, while 83 percent of its clients were government agencies, universities, and research institutes, and only 17 percent were enterprise users.
Si said that the current development model of supercomputers in China could only imitate and rely on the technologies of others, and once the external supply is cut off, difficulties will ensue.