New Findings On Relations Among Stroke, Genes and Ethnicity Provide More Efficient, Precise and Personalized Treatments
Stroke is one of the leading causes of death worldwide, and stroke cases especially peak during winter. The American Stroke Association reported that strokes are the top five causes of death and a leading cause of disability in the U.S. So when a stroke happens, the sooner the patient can get medical assistance, the greater the chance of recovery. The association noted that when someone suffers from a stroke, they need immediate medical attention. A stroke can affect your daily life, from vision, commission, activities, and emotional and cognitive behaviors. Patients who have experienced a stroke are at high risk of recurrence. The medical industry should shorten the diagnosis and treatment time. The shorter the time, the higher the chance of successful rehabilitation and recovery. A recent study published in the scientific journal Nature identified 61 new stroke-related genomes using the DNA data of 2.7 million participants. These groundbreaking data will help identify the type of strokes and the direction of drug research and development for different ethnic groups. A research team member, Professor Liaw Yung-Po at the Chung Shan Medical University in Taiwan, said, "This study gathered over 400 experts and scholars from various countries to uncover genetic locations associated with human strokes. In the past, scholars had identified some of the genes associated with stroke for European and Americans. The new research was expanded to include Asians, Africans, and Latin Americans, with non-Europeans accounting for about one-third and East Asians accounting for about 10 percent of stroke patients. Professor Liaw and his fellow research team studied a total of 1.6 million people, 110,000 of whom had suffered from a stroke. The team found 89 regions of stroke-related genomes. Among them, 61 were first-time discoveries. Later, an additional 1.1 million attendants validated the genomic regions. Fig. 1. Identifying genetic variants that influence stroke risk. (Nature) The Newfound Discovery Improves Diagnosis and Drug Efficacy Professor Liaw stated that these research results would help to predict different genes of ischemic stroke, hemorrhagic stroke, and their subtypes. The newfound discovery also aids in personalizing medication, research, and development, which makes medicinal prescriptions more precise. The award-winning scientist and professor also highlighted, "The Taiwan BioBank, a human biological databank, has already garnered essential demographic characteristics, living habits, and genetic data of 200,000 people." For the first time, the team has matched and merged this data with the detailed medical information from Taiwan's  National Health Insurance Research Database, which will help to prevent and treat diseases in Taiwan. Dr. Liaw hopes that the Taiwan Biobank will continue to collect local data on 500,000 to 1 million people and merge it with the national health insurance data, which will make a greater contribution to precision medicine and public health worldwide. Follow Follow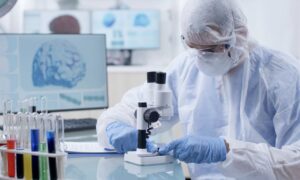 Stroke is one of the leading causes of death worldwide, and stroke cases especially peak during winter.
The American Stroke Association reported that strokes are the top five causes of death and a leading cause of disability in the U.S. So when a stroke happens, the sooner the patient can get medical assistance, the greater the chance of recovery.
The association noted that when someone suffers from a stroke, they need immediate medical attention. A stroke can affect your daily life, from vision, commission, activities, and emotional and cognitive behaviors.
Patients who have experienced a stroke are at high risk of recurrence.
The medical industry should shorten the diagnosis and treatment time. The shorter the time, the higher the chance of successful rehabilitation and recovery.
A recent study published in the scientific journal Nature identified 61 new stroke-related genomes using the DNA data of 2.7 million participants.
These groundbreaking data will help identify the type of strokes and the direction of drug research and development for different ethnic groups.
A research team member, Professor Liaw Yung-Po at the Chung Shan Medical University in Taiwan, said, "This study gathered over 400 experts and scholars from various countries to uncover genetic locations associated with human strokes.
In the past, scholars had identified some of the genes associated with stroke for European and Americans.
The new research was expanded to include Asians, Africans, and Latin Americans, with non-Europeans accounting for about one-third and East Asians accounting for about 10 percent of stroke patients.
Professor Liaw and his fellow research team studied a total of 1.6 million people, 110,000 of whom had suffered from a stroke. The team found 89 regions of stroke-related genomes. Among them, 61 were first-time discoveries. Later, an additional 1.1 million attendants validated the genomic regions.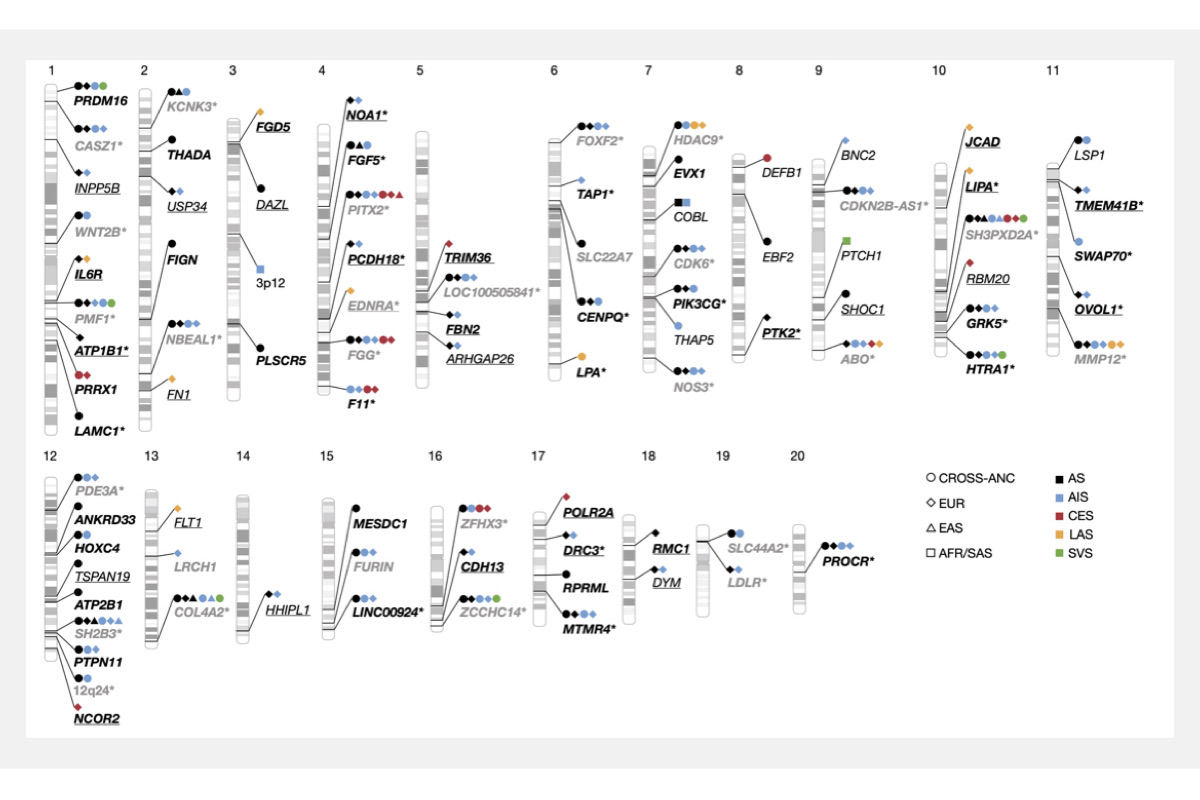 The Newfound Discovery Improves Diagnosis and Drug Efficacy
Professor Liaw stated that these research results would help to predict different genes of ischemic stroke, hemorrhagic stroke, and their subtypes. The newfound discovery also aids in personalizing medication, research, and development, which makes medicinal prescriptions more precise.
The award-winning scientist and professor also highlighted, "The Taiwan BioBank, a human biological databank, has already garnered essential demographic characteristics, living habits, and genetic data of 200,000 people."
For the first time, the team has matched and merged this data with the detailed medical information from Taiwan's National Health Insurance Research Database, which will help to prevent and treat diseases in Taiwan.
Dr. Liaw hopes that the Taiwan Biobank will continue to collect local data on 500,000 to 1 million people and merge it with the national health insurance data, which will make a greater contribution to precision medicine and public health worldwide.